Good news first: San Diego is more affordable today than it has been in the past. Our median sale price ($493K) is less than it was 11 years ago, when we were paying $520K. As a city, we are foreclosing well below the "normal" national rate.
But home prices are increasing faster than wages. Between 2015 and 2016, median home prices grew 7 percent while wages grew 0 percent. "Inventory has stayed low and moved lower for lower-priced homes," says Professor Norm Miller, Hahn Chair of Real Estate Finance at the University of San Diego School of Business, who's also affiliated with the Burnham-Moores Center for Real Estate. "We price out non-homeowners mostly because we don't approve density or lower-priced housing." Our land is so valuable—on average, two-thirds the cost of single- family detached housing—that new units need to be smaller and denser to lower the cost of land per unit.
But fret not. Councilmembers Scott Sherman (District 7) and David Alvarez (District 8) are taking an "aggressive approach" to improve the situation by rethinking regulations, fees, permitting, land use, and more.
Change is coming, and you can see it in our road map to the next hot hoods. Imperial Beach is getting a massive makeover, La Mesa still has four-bedroom homes in the $400s, and Convoy Street has plans to become the next Little Italy. We talk to a Bay Park couple who fell in love with Encanto and a family who swapped Point Loma for Jamul. This is a real estate tour of San Diego County as it grows and changes faster than you can say "redevelopment." And because commute time is crucial, we also offer a proposal for a new kind of transit—one that stops within walking distance of where you actually want to end up.
It's time to find a home, sweet home.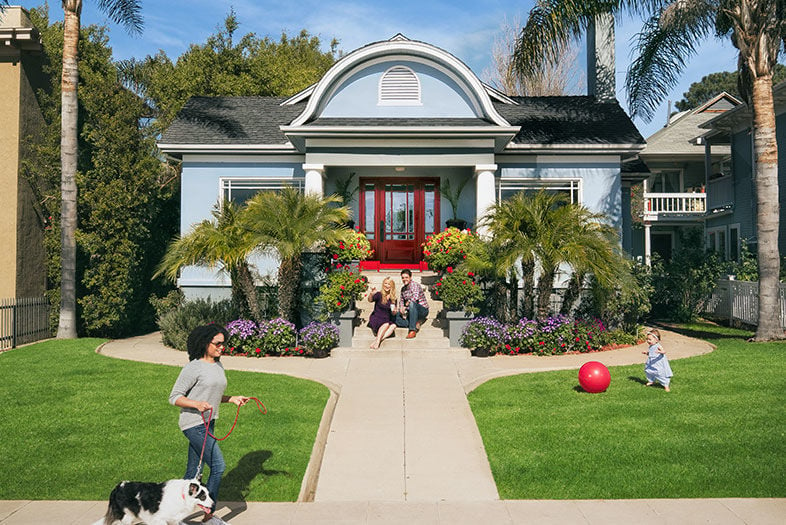 Photo by Robert Benson