Community Housing Works received a $163,955 UrbanLIFT Community Grant from Wells Fargo. The funds will be used to make improvements to CHW's Bandar Salaam, an affordable rental community in City Heights. The Wells Fargo Grant Program was created to provide support to local nonprofits whose mission is to revitalize areas impacted by foreclosures. The Program is administered by NeighborWorks America. CHW will also be partnering with San Diego Canyonlands to turn trash-strewn Auburn Creek into an oasis for neighborhood families to enjoy.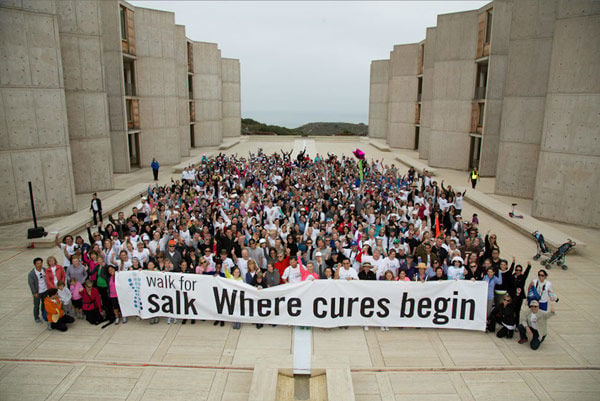 Walk for Salk
Salk Institute's Step into Discovery Walk for Salk 5K is being held on Apr. 12 beginning at the Salk Institute's courtyard. Proceeds go to Salk Institute to support educational outreach efforts throughout San Diego, fostering the next generation of sciences. Following the walk, participants will have the opportunity to tour laboratories, hear scientific talks and experience hands on activities.
Union Bank has partnered with KPBS to honor two women as local heroes in celebration of Women's History Month. The 2014 Women's History Month honorees are: M. Eloise Battle, a lifelong activist who has devoted her time advocating for open space and parks in San Diego, and Vickie E. Turner, a partner at Wilson Turner Kosmo LLP and a champion and mentor for women and youth. They were recognized at a private dinner celebration with their families and executives from KPBS and Union Bank.
DPR Foundation, the charitable arm of DPR Construction, and the Carpenters Union held a fundraiser on Mar. 16. The event was held at Kearney Mesa Bowl and featured bowling, arts and crafts and a chance to win raffle prizes. The $3,000 raised will benefit the Wounded Warrior Project which seeks to raise awareness and enlist public aid for injured service members. The organization offers injured service members the resources to assist each other and provides unique programs and services for mind, body and economic empowerment.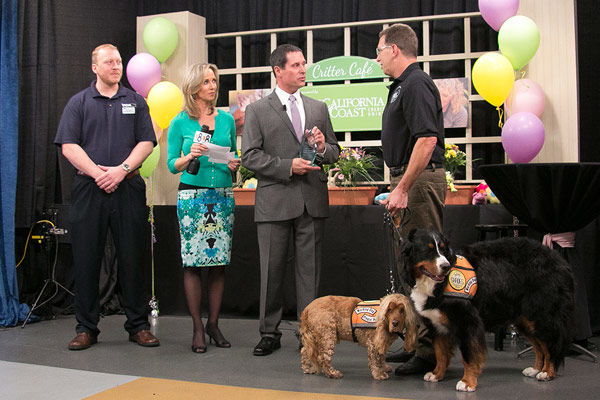 San Diego Humane Society
The San Diego Humane Society and SPCA's second annual "Animal Compassion Awards" recognizes and pays tribute to the extraordinary animals and animal lovers throughout San Diego County. The Animal Impact Award went to Dogs on Deployment founded by Military couple 1st Lt. Alisa Sieber-Johnson and Lt Shawn Johnson. The Humane Hero Award went to Councilmember Lorie Zapf, San Diego City Council and the Pet-Friendly Destination Award went to Jeff Levitt, Owner of SHADES Oceanfront Bistro in Ocean Beach.
The Hyatt Regency La Jolla at Aventine will host its 23rd Annual Mama's Day, featuring the creations of chefs from around the region. The event will be held on May 9 and will feature Sam "The Cooking Guy" as culinary host. Proceeds raised will support Mama's Kitchen mission to provide three meals a day, every day of the year, to those affected by AIDS or cancer.
Scout @ Quarters D is partnering with The New Children's Museum to present art-making activities in celebration of the spring holiday. The event is being held on Apr. 19 at NTC and will feature Easter egg dying and hunt with prizes, Easter basket decorating.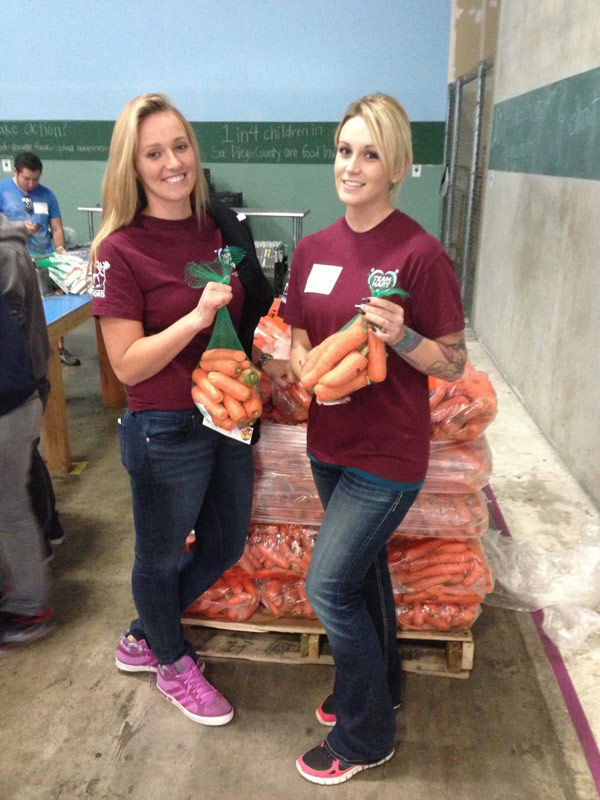 Feeding America San Diego
Feeding America San Diego's winners of the 2014 Finest City Food Fight are The Hartford Insurance, Managed Solution, ESET and US Foods. . In total, this year's participants of the Finest City Food Fight helped raise more than $5,000, 4,000 pounds of food and donated more than 400 volunteer hours for local families in need. "In total, more than 37,000 meals were raised for children, families and seniors in our community who face hunger."  All proceeds benefit Feeding America San Diego and the local community.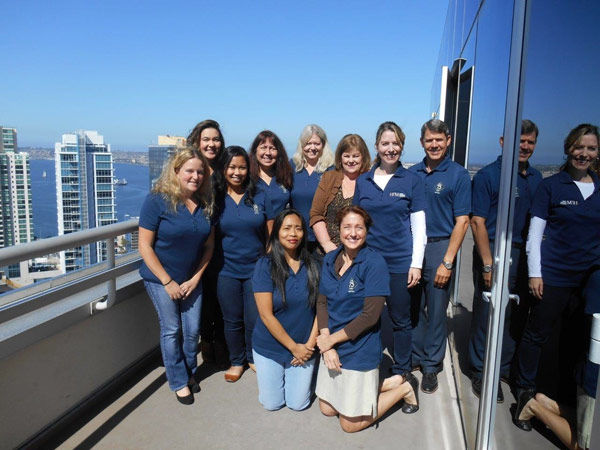 Higgs Fletcher volunteers
Higgs Fletcher & Mack, celebrating its 75-year anniversary with a commitment to service in the San Diego community in 2014,supported the 25th Annual Women's Resource Fair on Mar. 14. The Women's Resource Fair is hosted by the San Diego Volunteer Lawyer Program.
Please send news items to Joyce Glazer at [email protected].