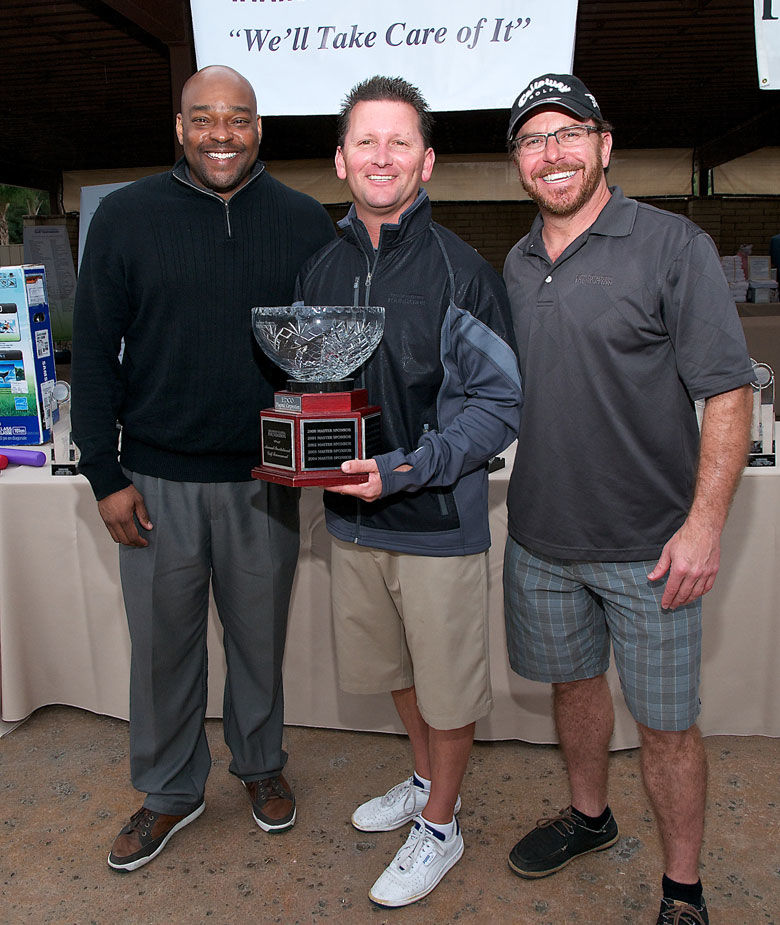 Grossmont Hospital Foundation
Grossmont Hospital Foundation
Grossmont Hospital Foundation held its 30th Anniversary Invitational Golf Tournament on Apr. 17 at the Sycuan Resort. This year a total of $410,000, an all time record, was raised to support priority initiatives related to patient services and programs at Sharp Grossmont Hospital. The event's title sponsors included EDCO Disposal Corporation, Grossmont Shopping Center, Plum Healthcare Group and Shea Family. Pacific Building Group was the Tournament Level sponsor. Eagle Sponsors included Cisco & Nexus IS, Diversified Protection Systems, McCarthy Building Companies and Sodexo Health Care Services. "Because of the golf committee's passion for helping Sharp Grossmont provide the best patient care possible, we were able to raise proceeds that will allow us to continue to enhance patient care with the most advanced technology available," said Dr. Scott Musicant, event co-chair.
Torrey Pines Bank is the title sponsor of the National Multiple Sclerosis Society's 20th annual MS Golf invitational being held on May 5 at La Jolla Country Club. Other sponsors include Absolut Vodka, Homestead Sheet Metal, Shore-Tel, Whittier Trust Co., Lexus San Diego and Culture Brewing Co.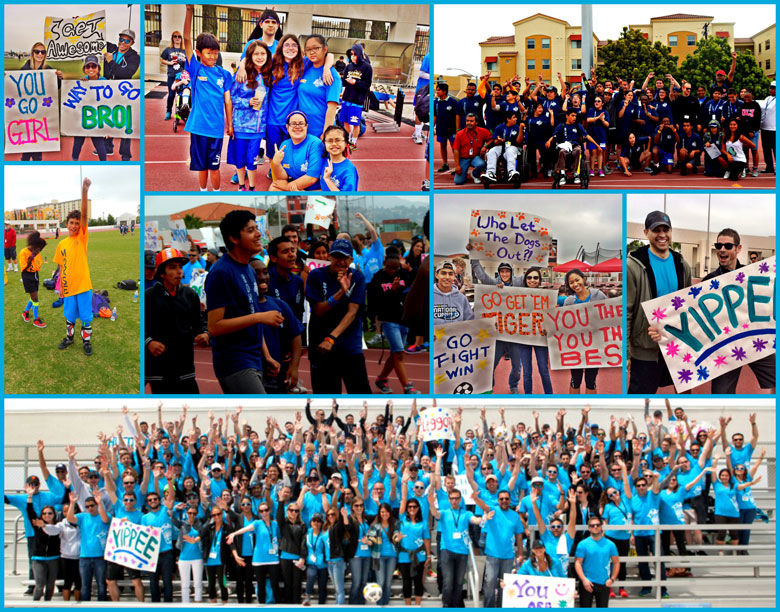 2014 Special Olympics
2014 Special Olympics
Adconion Direct was the sponsor of the Special Olympics San Diego County Region's annual Spring School Games hosted at San Diego State University on April 17. Adconion Direct employees volunteered as coaches and referees. "We cherish our partnership and the incredible experiences we've shared with the Special Olympics, and we strongly believe in the power of these local partnerships to make a positive impact on the community," said Kim Reed Perell, CEO of Adconion Direct.
Travel To Go received the ACE Excellence for Community Service award at ARDA World 2014. The American Resort Development Association convention was held in Las Vegas on Apr. 6-10. The ARDA Circle of Excellence awards honor those that have attained the very highest level of excellence in the resort industry and whose accomplishments and dedication sup the industry to new heights.
The San Diego Chapter of Huntington's Disease Society of America held its third annual Team Hope Walk on Apr. 13 at Coronado Tideland's Park. Over 500 HD supporters participated raising a total of $35,000 to help fund ongoing research and education toward finding a cure, and provide support services for those living with Huntington's disease in the San Diego region.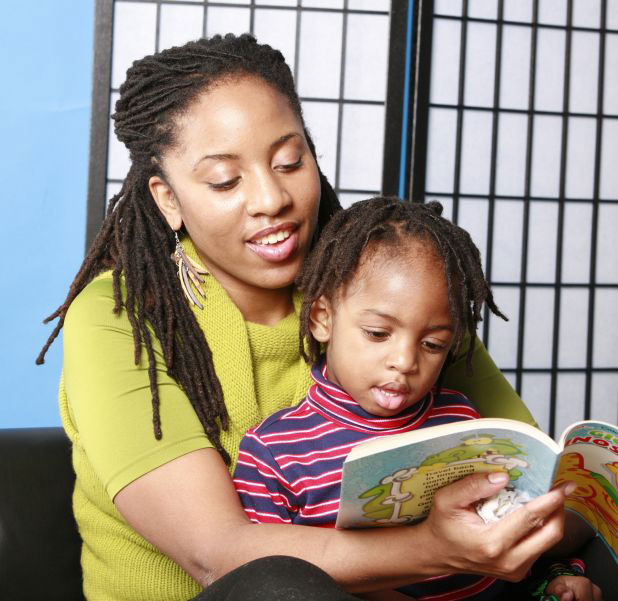 Mom Reading United Way
Mom Reading United Way
United Way of San Diego County is supporting local children through a virtual book drive. Donations for the drive will go directly to the purchase of summer reading books for kids in need. This year's book selections will encourage healthy eating. A donation of $60 buys books for 24 children. The drive culminates on United Way's annual Day of Action, June 21 when volunteers will pack books and write notes to kids. The book drive is sponsored by Boyer Moving & Storage, Cal Water, GEICO, Pratt & Whitney, and Aeropower.
giveBig 2014 sponsored by The San Diego Foundation, a 24-hour online event is set for May 6 from midnight to 11:59 p.m. Every dollar donated through giveBig will go further because of the incentive pool that has been created by The San Diego Foundation and its sponsors. In conjunction with US Bank and the Waitt Foundation, The San Diego Foundation has pooled $150,000 as an incentive to giving during this event. The event is held in conjunction with Give Local America, a national day-of-giving event.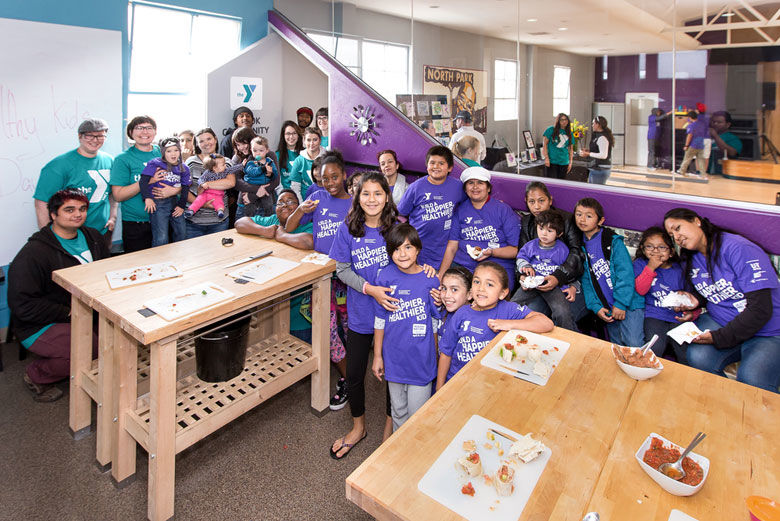 Healthy Kids – YMCA
Healthy Kids – YMCA
YMCA Youth & Family Services celebrated Healthy Kids Day on Apr. 26 at the Youth & Community Center in North Park. The event is the Y's national initiative to improve the health and well-being of families and promote fun, educational activities to keep kids moving and learning.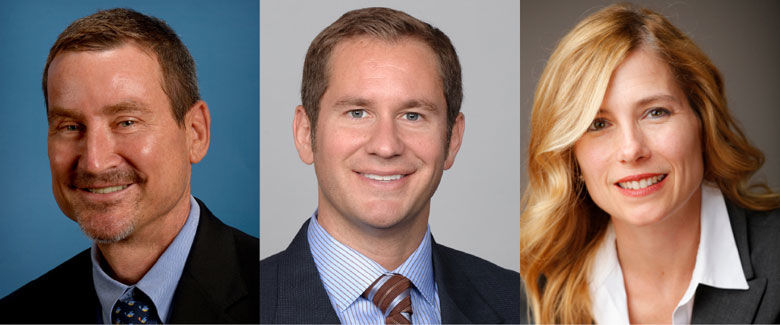 American Cancer Society chairs
American Cancer Society chairs
The San Diego Chargers and the San Diego Padres are teaming up with American Cancer Society for the 2014 Discovery Celebration Gala & San Diego Invitational to be held on June 1 and 2 at the Grand Del Mar.  Co-chairs Peter Seidler, A.G. Spanos and Donielle Sullivan have created a theme of "Teaming Up Against Cancer" and will raise essential funding for the ACS's mission which includes research, education, advocacy, patient programs and services.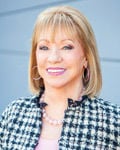 Joyce Glazer
Please send news items to Joyce Glazer at [email protected].