By the Numbers
6,500+
Hours Sempra employees volunteered to help build a home and community park in Escondido with Habitat for Humanity
50
Annual average of nominations Barney & Barney employees submit for its grant program
$1.2 million
Amount Jack in the Box's nonprofit Operation Bigs, which provides mentorship for military families, has raised since 2004
120
Hours Reef employees volunteered to build two classrooms in Nicaragua
400,000
Animals the Petco Foundation has saved each year through its almost weekly in-store adoption events
$4 million+
Amount that Sempra employees raised in 2013 through its five philanthropic initiatives
Three members of the corporate team at Reef, the Carlsbad-based surf brand, spent a week this summer building classrooms at a primary school in Gigante, Nicaragua, with the nonprofit Project WOO. They taught English, met with regional waste and recycling management, and taught local girls to—what else?—surf.
And Reef paid them to do it.
The trip was a part of Reef's Redemption program, which offers employees 40 hours of paid time off to volunteer at a nonprofit of their choice. It's one way the surf company and other local businesses encourage employees to be charitable during the work week.
For Reef, which introduced the program in 2011, the program was a natural extension of the brand's mantra. "Reef is about travel and adventure, and because we're surfers and love the ocean, we care about leaving the environment better than we found it," says vice president of marketing Mike Matey. "It's critical to our lifestyle."
Since its inception in 2007, the brand has also contributed to San Diego's North County Community Services and Algalita, a marine research nonprofit working toward eradicating plastic from the ocean. About 20 percent of employees volunteer the 40 hours, and during the holidays more than half of the company rolls up its sleeves.
Mass solicitations used to be the ticket to donation dollars, but companies have been forced to find more creative and tangible ways for their staff to give back. "After the economic downturn, charities are in even greater need because they have so many more programs to support and funding has gone down generally," says Beatrice Palomino Young, regional manager of employee programs at Sempra. The Sempra Foundation offers employees five channels to give back, including payroll deduction, a dollar-for-dollar matching program, and a Season of Giving effort during the holidays. "We spend so much time at work that it's important to know that the company where you work supports the things that are important to you outside of work," she says.
Barney & Barney, the San Diego-based insurance agency with satellite offices in Orange County and the Bay Area, offers a similar incentive program. In addition to one-day events—from beach cleanups to clothing drives—the company gives its employees the chance to use additional paid time off to get behind the causes that matter most to them.
"It's important to know that [your] company supports the things that are important to you"
When the agency celebrated its centennial in 2009, it established the Barney & Barney Foundation, to create a systematic approach to giving back. Beyond the personal time off program and one-off events, employees can nominate charities to receive grants from the Foundation. Within four years, they passed the $1 million donation mark, and in September the company awarded $150,000 across nine charities spanning children's causes, environmental issues, senior citizen needs, and more.
"It's important for people to feel connected to something," says Barney & Barney CEO Paul Hering. "The reason people work is to provide for their families, but to do that in an organization where you're a part of something bigger and serving your community at the same time is huge. It creates a certain energy and enthusiasm in the work environment."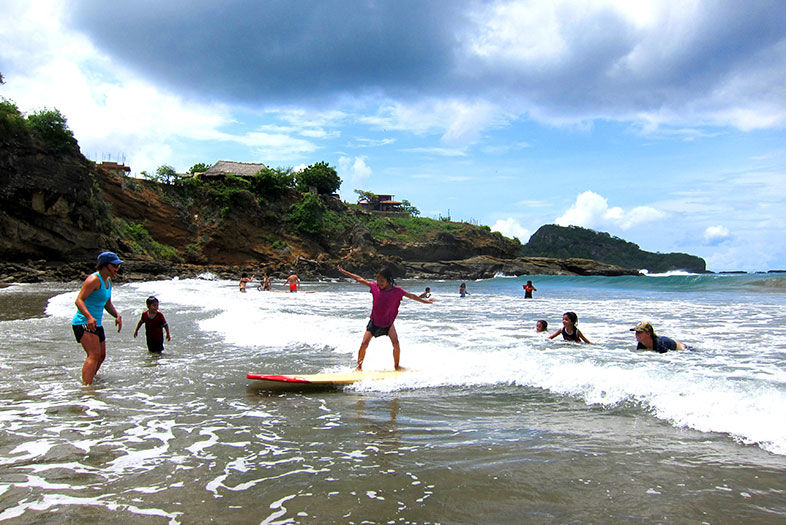 It also ushers in new workplace practices. For Reef, the Redemption program has made staff more cognizant of their day-to-day impact. "It makes each employee think about how they can be more sustainable and humanitarian in their professional goals," says Taylor McCarthy, a member of the Reef Redemption committee. "For the designer it's, 'How can I incorporate a humanitarian or sustainable effort into a design?' For e-commerce, 'How can we find a way to recycle boxes on orders that go out?'"
And thanks to this more innovative brand of corporate philanthropy, there's loyalty, too. "There's an edge when your employees love working for your company," Hering says. "It takes you beyond that 'get up every day to put food on the table.' It's more, 'I'm part of something special here. I'm proud of what my company believes.'"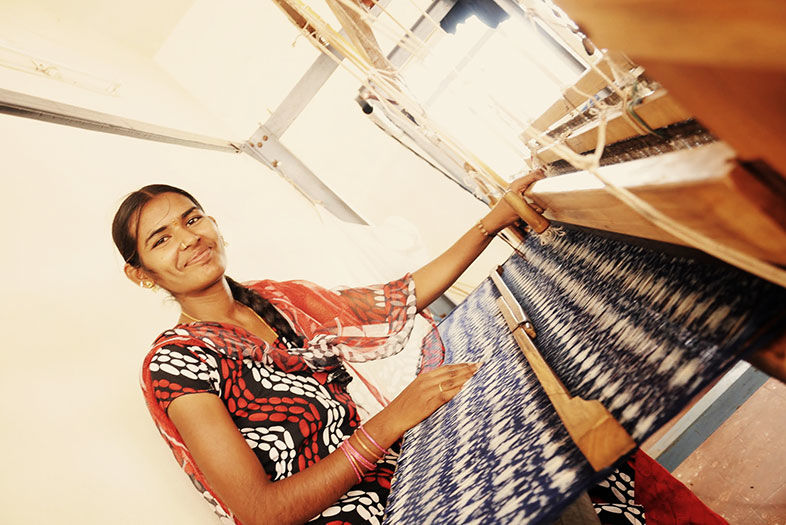 REEF