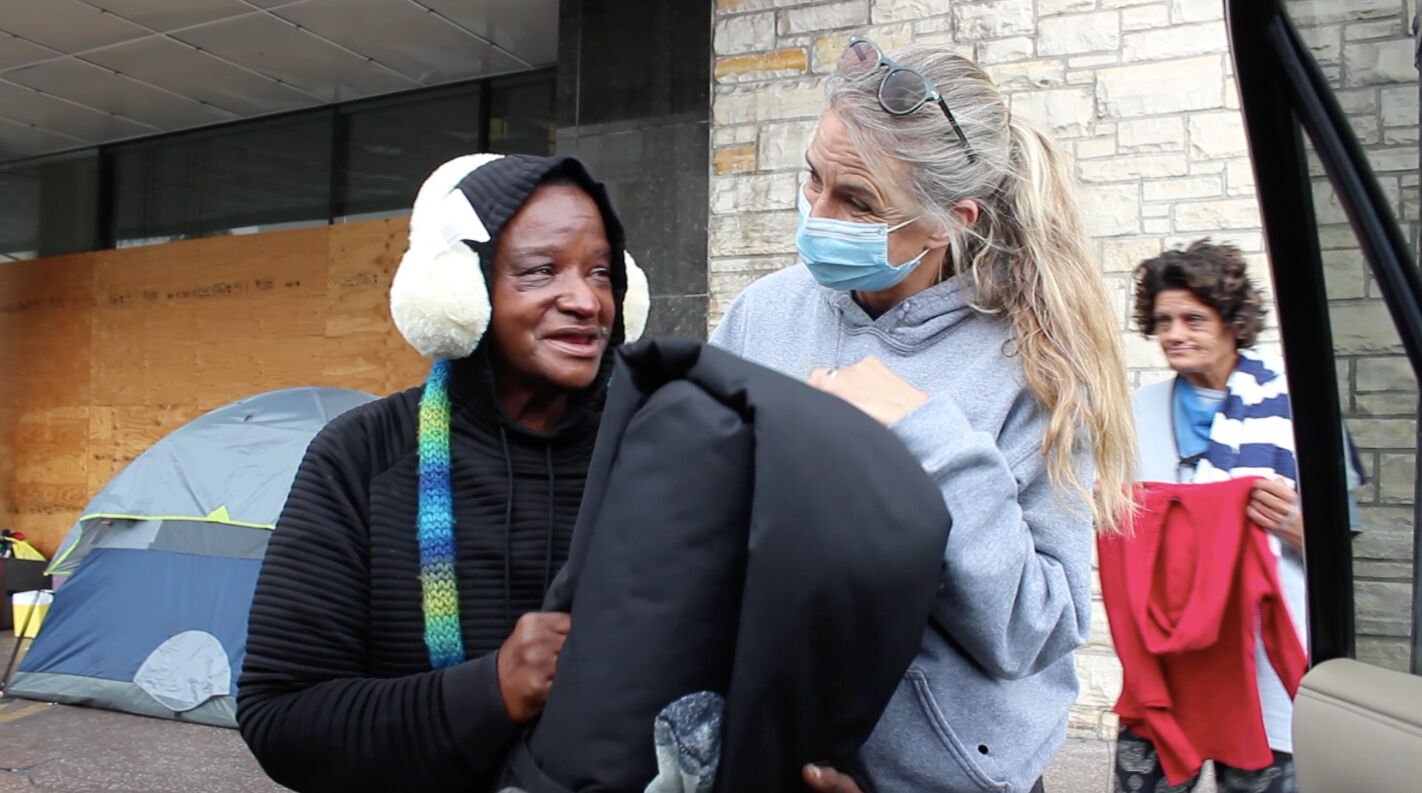 Drew Moser wears two work hats. He's executive director of both the Lucky Duck Foundation and the Tuesday Group. The organizations are aligned together on a mission to move quickly and nimbly to alleviate the suffering of people experiencing homelessness. The Lucky Duck Foundation is a traditional 501(c)(3) charitable organization; Tuesday Group is a high-profile group of San Diego business leaders.
"We're focused on getting people off the streets now," Moser says. "We've purchased massive, industrial-size tent structures— bridge shelters. We have a food-and-water program that reaches a thousand people a day. And we distribute winter coats that fold out into sleeping bags."
Moser's to-do list also includes many other programs in the works. Observers believe the organization is prolific in large part due to the public/private synergy between Lucky Duck and Tuesday Group. The Lucky Duck Foundation was created in 2005 by Pat and Stephanie Kilkenny. Initially, the nonprofit raised funds and awareness for several charitable causes throughout the region.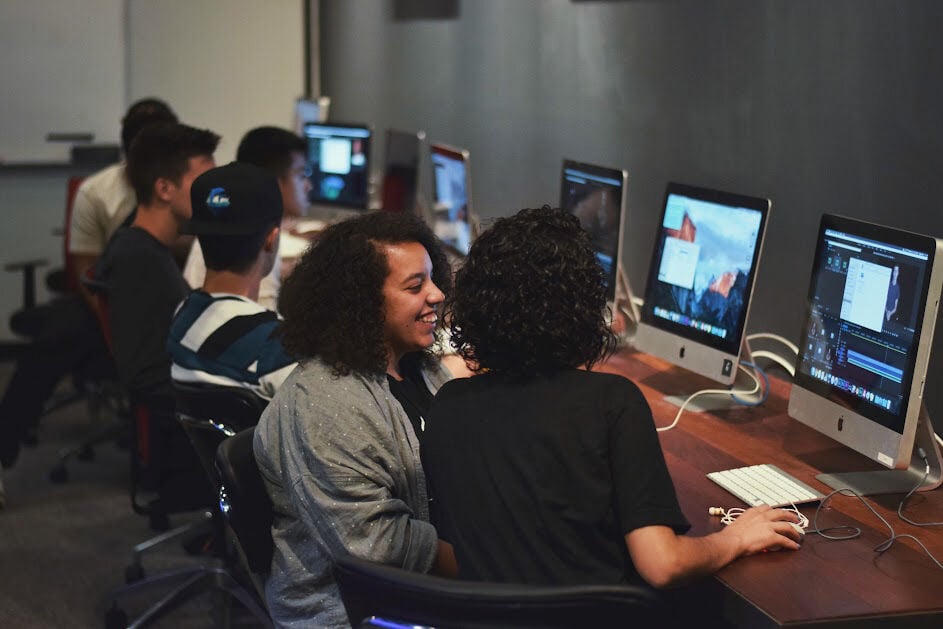 The foundation's name stems from two sources—the Kilkenny's Irish family heritage and a nod to the mascot at their beloved University of Oregon. Pat and Stephanie subscribe to the idea that personal good luck and fortune should be shared with those in need. In that spirit, the couple matches all annual donations made to Lucky Duck up to $1.5 million.
In 2016, around the same time the Kilkenneys were keeping an eye on the growing local homelessness crisis, a group of business and civic leaders were also in the early stages of studying the issue. That private sector group included San Diego Padres owner Peter Seidler and veteran businessman/activist Dan Shea, who concurrently serves as CEO of Feeding San Diego.
Seidler and Shea founded the Tuesday Group, a collection of well-connected San Diego movers and shakers who are voluntarily pulled together out of concern for the unsheltered population. The name derives from the day the group meets over Zoom on a weekly basis. According to Moser, Tuesday Group has not missed a meeting—including on holidays—since it first formed in 2016.
Throwing Their Weight Around
Tuesday Group has no formal governance structure, but it has lots of local pull. Seidler and Shea are individuals whose phone calls are taken and press conferences are noticed by local politicians. Homelessness is an immediate problem that too often does not get a speedy reaction from politicians, Seidler believes.
"On this issue, there's too much lip service," he says. "And what's tough is every few years, we get a new set of politicians. Most of them care. But most of them know nothing about homelessness." Politics can be a waiting game. Successful business executives, though, are not the most patient people.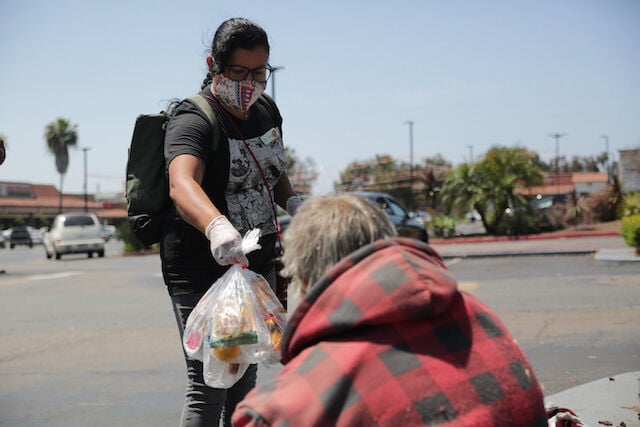 "We push the politicians," Seidler says. Shea says he's never been shy about being vocal about what he believes politicians are, or are not, doing well. "I've seen how politicians make promises and do nothing once they get elected," Shea says. "I've never been afraid to voice an opinion on that."
He says the Tuesday Group will support any elected official—regardless of their party—if he or she is willing to take positive action and not waste time spinning their wheels. Many initiatives that come out of Tuesday Group meetings are adopted by Lucky Duck, which then can act as a fundraising arm. Dan Novak is a prominent member of Tuesday Group (he says he's missed just two meetings over the years). He's a retired senior executive at Qualcomm and was formerly general manager of Cox Communications' Channel 4 San Diego.
"Peter Seidler, Dan Shea, and many people in this group have the ability to bring matters of attention to public officials," Novak says. "They have tremendous influence. And they're using it to improve a really complex social issue."
For example: Behind the efforts of Lucky Duck's board of directors and at the urging of Tuesday Group, the city opened and expanded Golden Hall as a temporary shelter. During the pandemic, their efforts also helped get the San Diego Convention Center opened as a shelter.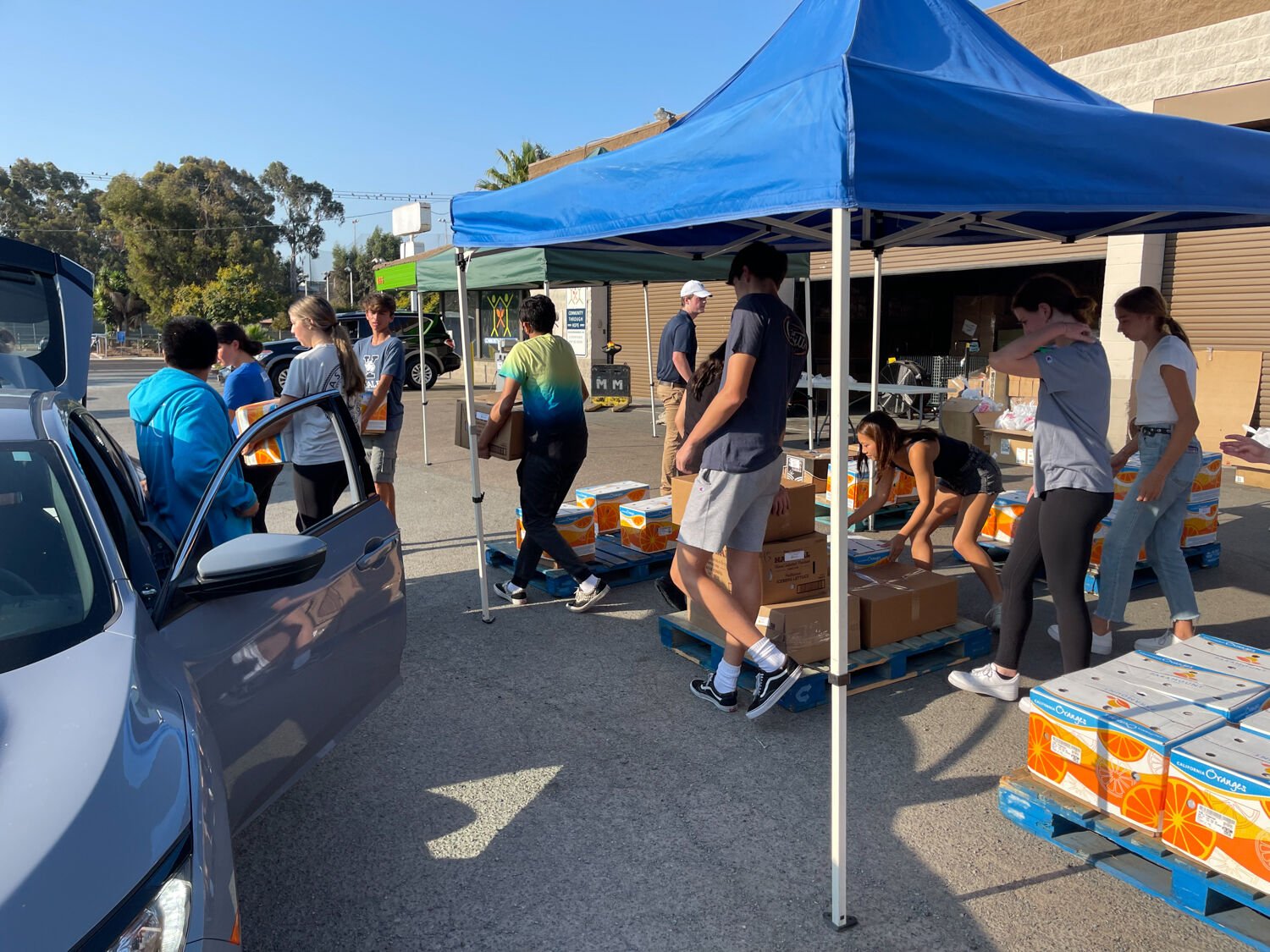 Making Ideas Happen
The collaboration between Tuesday Group and the Lucky Duck Foundation has been fruitful. Ever since the Kilkennys aligned their charitable organization with the business group—with Moser acting as the middleman—the foundation has funded, activated or led numerous high-impact initiatives, including:
Bridge shelters: One of the foundation-owned bridge shelters opened in the Midway District on September 12, 2022. The "sprung structure" tent is providing 150 emergency beds. The venture is a public/private partnership. The County of San Diego is providing onsite behavioral health services and the City is overseeing operations.
Food-and-water outreach: Over the course of two years, Lucky Duck has distributed nearly 1.5 million meals. The program reaches between 600 and 800 people on a daily basis. The foundation partners with some two dozen outreach teams and organizations to distribute meals throughout the city and the county.
Winter coats: During the past three years, the nonprofit has distributed more than 5,000 unique, weather-resistant winter coats that can transform into sleeping bags. Moser says Lucky Duck has committed to giving out an additional 3,500 during the winter of 2022-23.
Cash for Trash: A pilot program enabled unsheltered people living near downtown's East Village and Barrio Logan to earn $2 for every bag of trash they brought to dumpsters set up in the area. Two days a week for four months, participants brought in more than 44 tons of trash. The pilot program was well-received. It went on a hiatus but was reinstated in September 2022.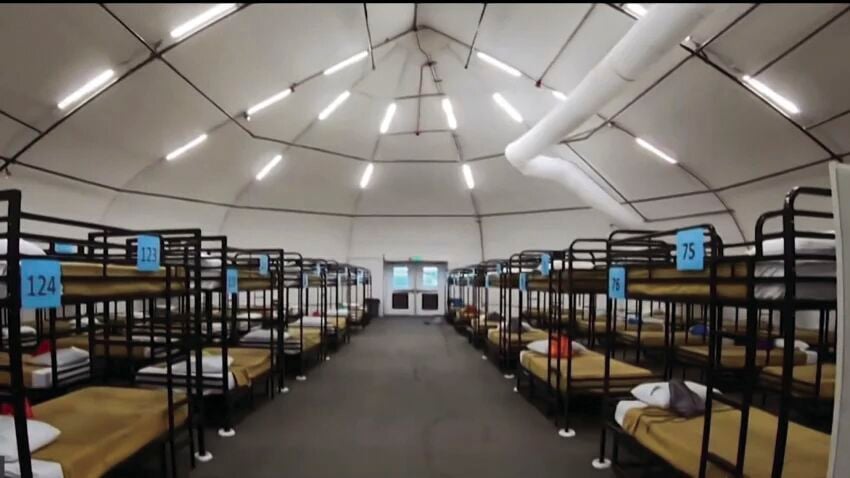 Job training: In 2022, Lucky Duck launched its second $1-million investment in regional job training opportunities. Graduates of the program earn a laptop computer and are exposed to job opportunities in tech, tech support and warehouse operations.
Employment opportunities: Good Morning America featured an employment program in which local Salvation Army shelter residents get jobs as food rescue route drivers for Feeding San Diego. In June 2022, this Lucky Duck effort reached a milestone: More than 500,000 tons of food were rescued and delivered. And, all graduates of the jobs initiative were fully employed and housed.
Lucky Ducklings: In its first year, the Lucky Ducklings program included more than 100 high school students who committed to the foundation's mission. The youths volunteered more than 500 hours, created handwritten cards, raised money and pitched ideas "Shark Tank"-style on their own concepts for new Lucky Duck fundraising programs.
Shamrocks & Shipwrecks: Similar to the "Orchids & Onions" public campaign run by the San Diego Architectural Foundation, Lucky Duck rolled out its own recognition program in September 2022 for good and bad initiatives related to homelessness.
Shea says the Shamrocks & Shipwrecks program will not be afraid to call out politicians who are only delivering lip service. "We want to see real work done," he says. "We're going to call out the politicians. You wanted the job? Do the job. Don't rely on public relations."