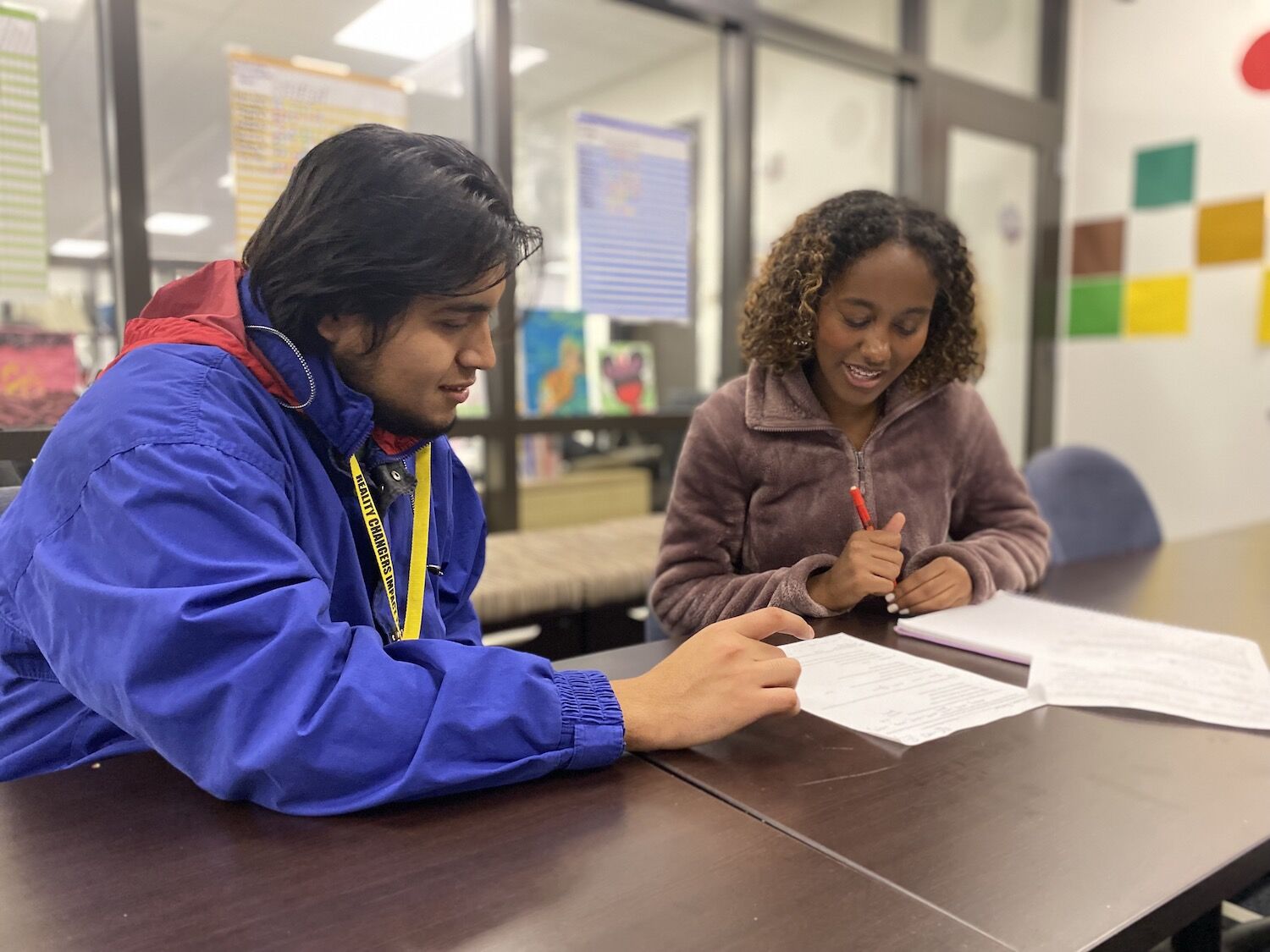 For more than 20 years, Reality Changers has been helping San Diego high school students become the first in their families to go to college. To date, the nonprofit has served roughly 3,150 teens and young adults as they transition from high school to college—including recent UC San Diego grad Martin Casas, who now gives back by tutoring Reality Changers participants.
What made you want to become a volunteer for Reality Changers?
When I was a student at Reality Changers, there were a number of volunteers who I felt really went out of their way to make me feel seen and appreciated. They were always willing to help me with my homework. But most importantly, they made me feel like I was capable of achieving the goals I had in mind. It's because of these individuals that I knew I wanted to give back and be able to hopefully impact others in the same way.
What do your volunteer duties entail?
I volunteer at Reality Changers every Tuesday. For the first half hour, volunteers observe as students engage in a lesson, usually oriented around a specific aspect of college (financial aid, extracurricular activities, what a major is, etc.). Once the lesson has finished, I then spend the next 90 minutes in a classroom helping the students with their homework assignments alongside two other volunteers. I have been very fortunate to volunteer for the last two years on a semester basis, and one of the things that I really like is the program's flexibility with the volunteers.
Is training required?
The onboarding process in order to be able to volunteer at Reality Changers consists of a background check, as well as a couple of webinar trainings and meetings. We usually go over the values of the program, as well as their mission statement and the responsibilities that come with being a volunteer.
What is the time commitment?
Once a week from 7 p.m. to 9 p.m., for one semester.
What has been the biggest challenge?
The biggest challenge for me is usually at the start of the academic year, because you want to start helping the student right away. But you first have to connect with them on a personal level and establish a relationship before doing such. That's a pretty tall task in a classroom with six to 15 high school students where everyone comes from different walks of life.
However, once you're not a stranger to them and you show them that you're there to help them learn and grow, then it becomes a lot easier to motivate the student to go past their own academic boundaries.
What has been your best day as a volunteer?
My best volunteer days are during monthly Speech Nights, when the students practice public speaking by presenting to an audience of students, staff, volunteers, and family. It's one of the only times when the whole program comes together and we can all listen to the stories of some of our amazing students. It's truly amazing to be able to [hear] the impact that the program has on the students and to be able to listen to their future goals and plans.