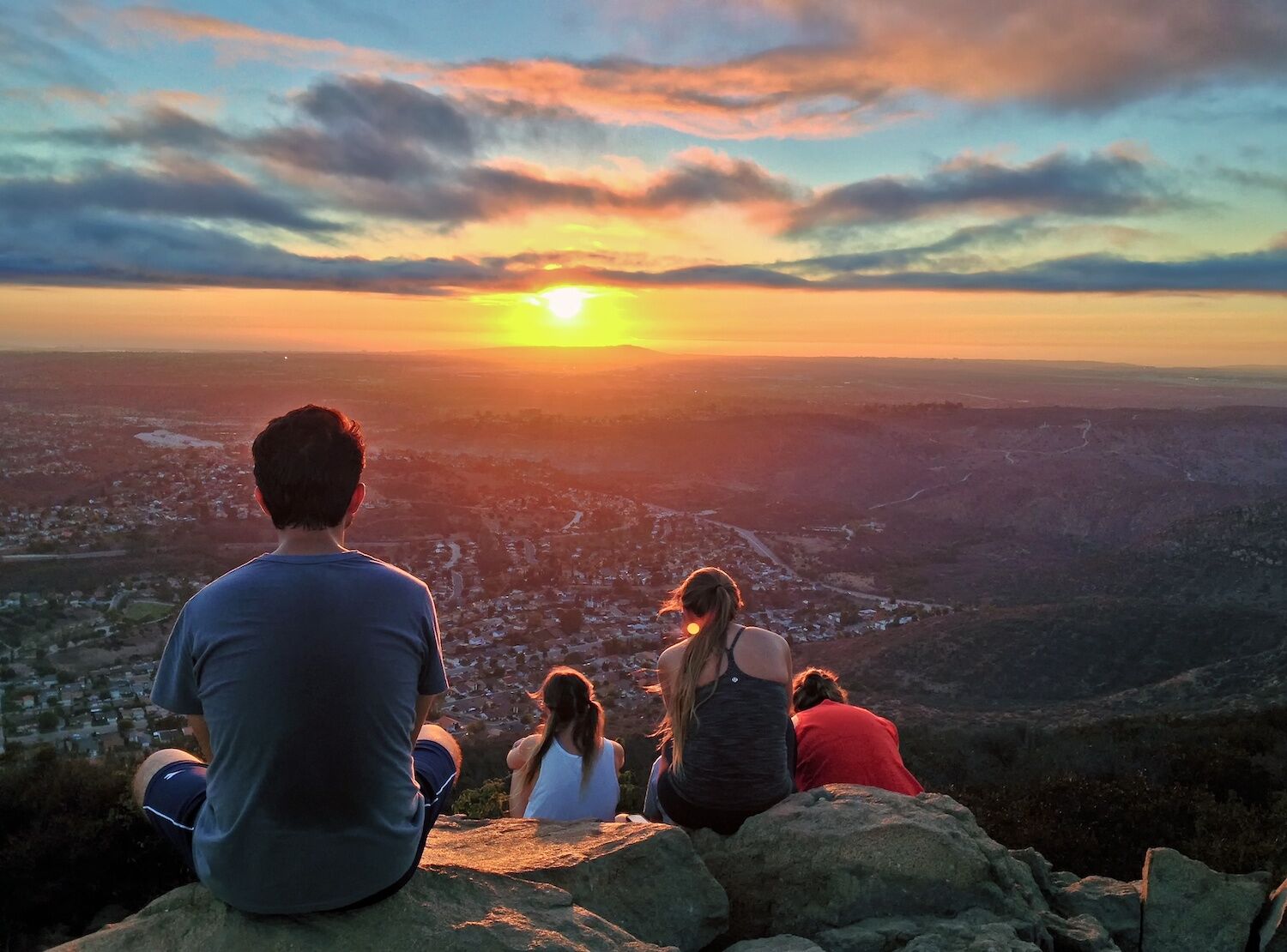 When I pick up my five-year-old son, Devon, from kindergarten on a Friday afternoon, the questions start immediately. "So, for hiking this weekend, should we do the Shepherd Pond Loop, the Grasslands Loop up to Fortuna Saddle, or Cowles Mountain from the other side?" he says.
Pull out a map of Mission Trails and he's transfixed. We used to spend our Sundays at playgrounds or the zoo, but now he'll settle for no activity but trekking.
It sounds like a parent's dream, and in most ways, it is. His favorite pastime takes place outdoors, costs nothing, and is a great source of exercise. There's only one downside: A hike with a kindergartener takes about twice as long as it would otherwise, so when we hit the trails, we can pretty much guarantee that most of our Sunday will be dedicated to it.
So how did we create this hiking fiend? Honestly, I don't really know. We began with a few short treks in Mission Trails (primarily Visitor Center Loop, a flat one-and-a-half-mile trail with trees and rocks to climb on along the way). Then we tried and failed to climb Cowles Mountain twice.
When we bought Devon real hiking boots, he suddenly had confidence to scale the rocky paths. The next time we attempted Cowles, he easily took it on and fell in love. "I didn't think I could hike Cowles, but then I had a dream that I did it, and then I really did it," he once told me.
We spent four weeks taking on the remaining mountains in the five-peak challenge: North Fortuna, South Fortuna, Kwaay Paay, and Pyles Peak. After finishing, I thought maybe he'd lose interest, but it hasn't waned. Now he wants to hike every inch of trails in Mission Trails park.
As a parent, you're always learning from your little ones. And hiking is no different. Since we started hiking together, I've learned plenty of lessons that have helped us become better hikers as a family. If you're looking to hike with your children, here are my tips for creating your own little happy hikers: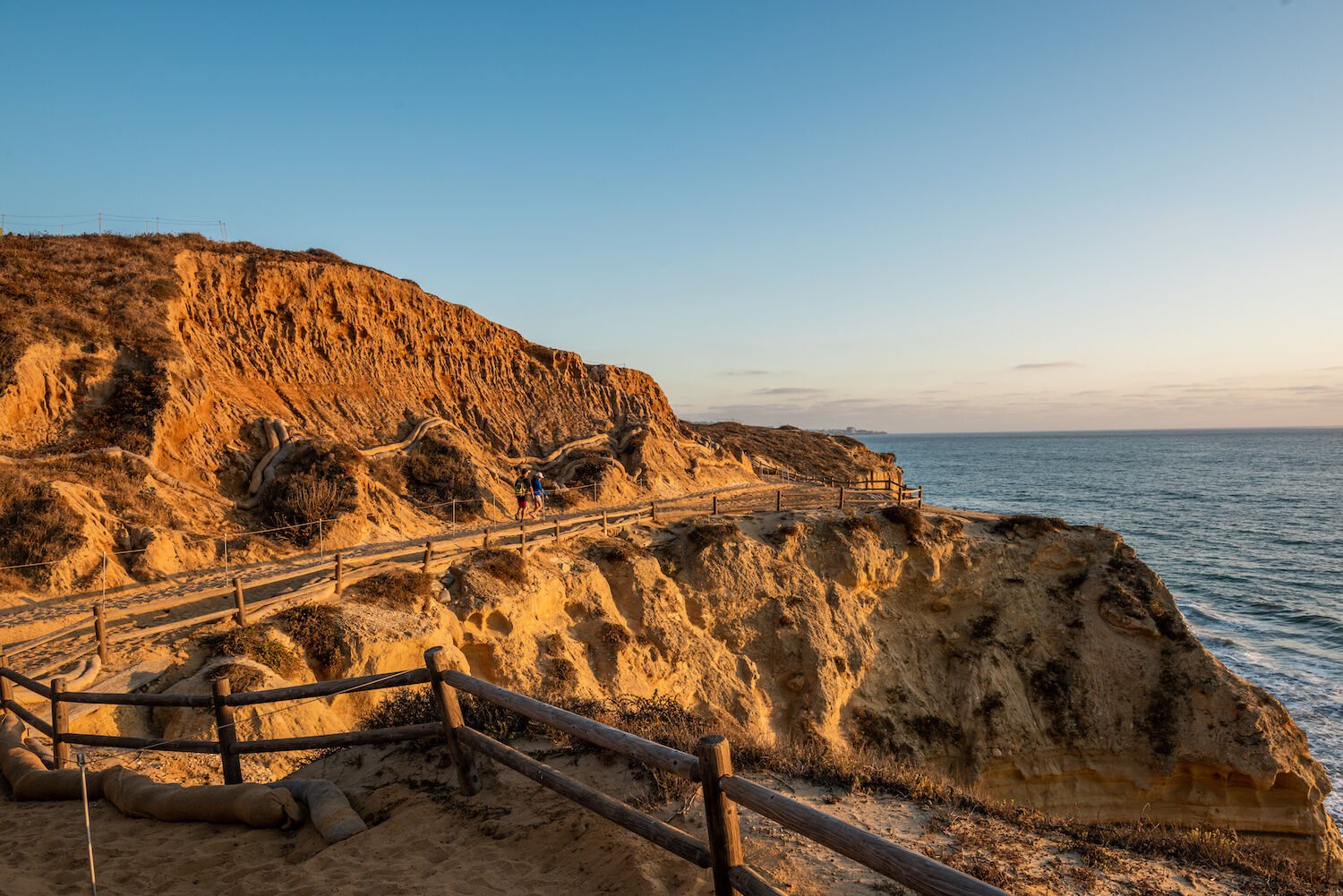 Hiking Shoes Are Worth It
I know how much it hurts to buy your kid $50 shoes, but, seriously, if you can afford it, it makes a huge difference. The moment Devon got his shoes, he seemed to enjoy hiking so much more—he wasn't slipping, which helped him feel more confident and comfortable. To keep them from getting worn down too quickly, he doesn't wear them outside of the trails.
Involve Kids in the Planning
I think half of the fun for Devon is getting to help pick what trails we're going to hike. Give them a few options, show them pics of where you'll be going and ask them what kind of things they want to see. If you have the AllTrails app, you can filter based on things like attractions, route type, trail traffic, suitability (e.g., dog-, kid-, stroller-, or wheelchair-friendly options) and also look through user-submitted photos.
Stick to the Plan
When you're out and having a great time, it's tempting to extend your jaunt longer than planned, but tread carefully, especially in the beginning. It's better to end early with your kid wanting more than to drag an exhausted and crying toddler down the end of a trail. Learned this one the hard way.
Expect It To Take Longer
We build in plenty of breaks, halting for snacks or pausing to look at rocks and sticks or take in the views. I know it can feel maddening—as a speed hiker and runner, I have to remind myself, "There's no rush; there's nothing else we need to be doing right now." On days when we have other plans, I avoid trying to fit in a hike.
Set an Established Turnaround Time
If you want to keep the hike within a set limit, establish a time you'll turn around and head back, even if you're so close to reaching the summit. But also listen to when your children are ready to turn around.
We let Devon know that he won't be forced to do anything—if he wants to turn back, we will. (In our history of hiking as a family, there's been one exception: We were about 20 feet away from the summit of Kwaay Paay, and I encouraged him to reach the sign.) Turning around when they're ready will likely avoid a meltdown later when they are too tired to continue hiking.
Bring Lot of Snacks & Rewards
We have a snack bag with crackers, energy bars, and a sandwich for lunch, plus a "treat bag" with gummy bears or other candy. I hold off on doling out the sweets until we're close to the summit and he needs a little motivation. Besides snacks, always bring and drink enough water for the trail!
Stories Work Better Than Treats
Truly, though, the best way to motivate Devon to keep going is to start telling him a story. It's like his own personal podcast that distracts him from being tired. When we took on the six-mile hike to Pyles Peak, he started dragging on the way back. So I broke out the big guns, and told him the entire plot of Star Wars (leaving out some of the big spoilers, of course). We didn't take another break the rest of the way.