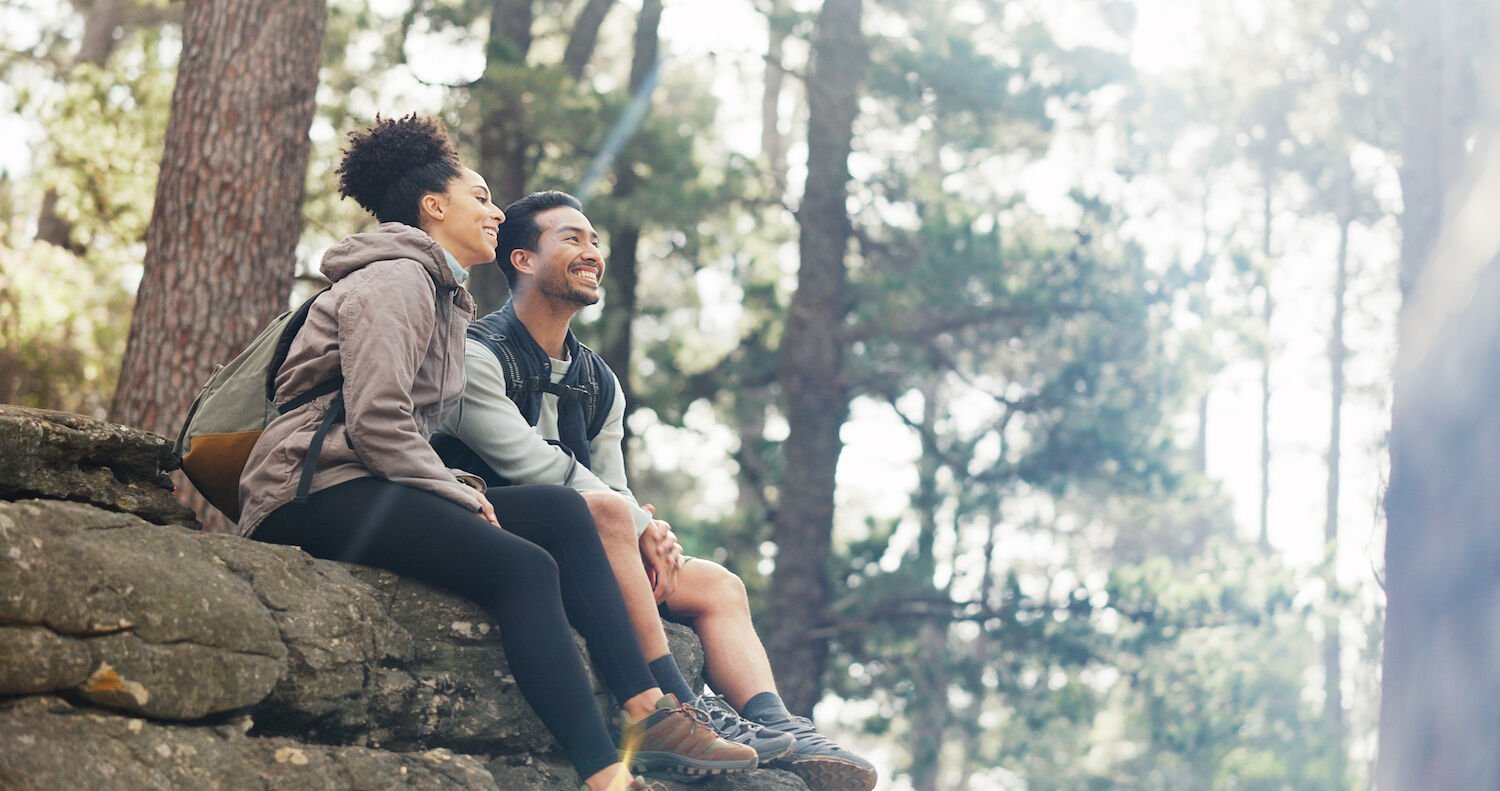 Every couple has their differences. For Rachel Schnalzer and her husband Matt, the problem is that Matt has longer legs. Well, sort of.
The pair met as college students and began hiking together after moving to California. Within a few years, they were tackling serious treks, including a climb up California's tallest peak, Mount Whitney. While they're well-matched in stamina, Matt's height has the potential to send him surging ahead of his hiking partner.
"As we were training for Mount Whitney, [I said], 'If we're going to do this together, you've got to stay at my pace, because I move a little bit slower, but I promise I'll keep going,'" Rachel recalls. "'And if we're going to do this as a team, we've got to do it as a team.' And he's great and lovely and very respectful of that."
They stuck together and stayed at Rachel's pace, and gradually tackled longer and longer hikes in California. When the day came to take on Mount Whitney, they were very well-prepared. They climbed the peak without any significant issues or challenges.
Hiking has strengthened their relationship, she says. "For us, it's a great opportunity to just have neutral space, to talk about our life and connect. Sometimes when you're just walking around the house or the neighborhood, you don't go as deep in conversation," she reflects.
On the trails, couples might speak more about their feelings around a point of conflict, about their hopes for the future, even about whether they want to have kids and the changes that would bring to their lives. Many people find it's easier to have a serious conversation when they aren't making eye contact, but instead walking side-by-side. And the endorphins and adrenaline from exercise can lead to a more open mind and freer thoughts.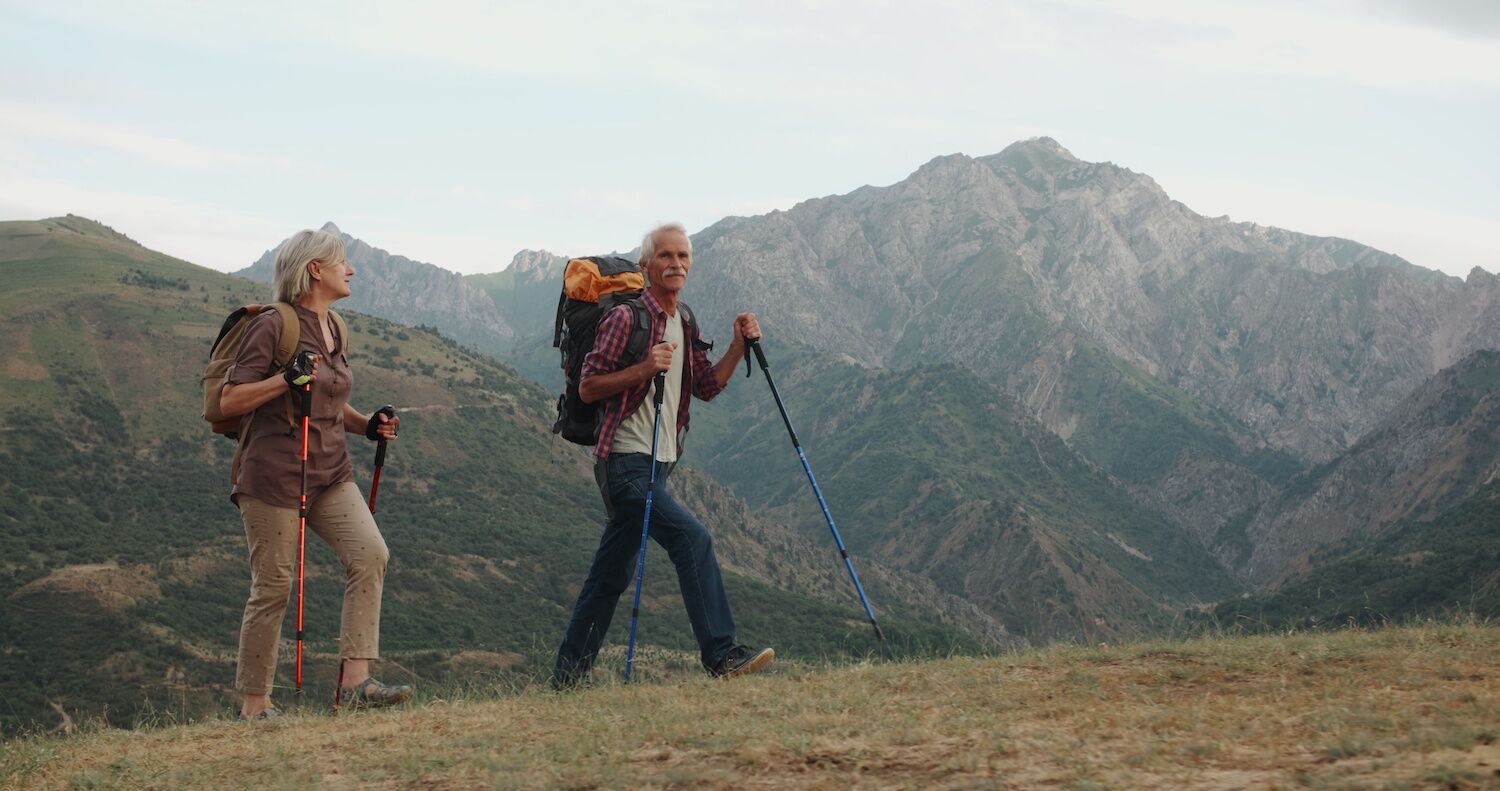 Recently, I shared how hiking is a great way to see if you are compatible with a potential partner, but I also wanted to find out if the activity could make a couple stronger—post-dating-stages. So I asked a few adventurous pairs to offer recommendations for hiking couples who are newer to the game. Here are their suggestions:
Communicate. As with any other aspect of a relationship, communication about hiking is essential. Rachel and Matt had to discuss the distances they were both up for, the pace at which they would hike, and their expectations for breaks, fueling, and hydration. Establishing agreements and compromises ahead of time reduces conflicts when you and your boo set out.
Make a plan before you hit the trails. Once expectations are aligned, it's important to lay out a game plan for each specific hike. Know how many miles it is, how long you'll expect it to take, whether you need permits or other passes, and what supplies you'll need to pack. That way you're well-prepared and clear on what pace you'll need to maintain.
Play to your strengths. In life, couples often divide up household chores and daily tasks according to each person's strong points. The same can apply when prepping for hikes. "I am more of a planner, so I will plan out our route and the logistics of the hike as well as prepare any equipment we will bring," says Camille Buttles, who met her husband Robert on Hinge after the pair connected over their shared love of the Sierra Nevadas. "Robert is a really good navigator, so he leads during the hikes."
Start small. Begin with a shorter, one-hour long hike like the Grasslands Loop in Mission Trails, a mostly flat, not-too-crowded, two-mile hike with beautiful, open grass fields. (The route is better in the winter and spring, but can be muddy if it's rained.) Then build up to a two-hour trek—you can climb Kwaay Paay in Mission Trails or hike to the waterfall in Los Penasquitos Canyon. Both are between two and four miles, and short climbs add a little extra challenge without making the routes too strenuous.
Go a bit longer. "Then start to think about starting at 6 a.m. and finishing up by noon," Rachel says. Longer hikes allow you to put your pacing and break plans to the test. Good half-day strolls include North and South Fortuna in Mission Trails and Iron Mountain in Poway. If you and your honey feel up to hitting the trails from sunup to suppertime, try El Cajon Mountain in Lakeside.
Hike to the slower person's ability. As the taller partner, Matt could hike much faster than Rachel. But they'd agreed to hike as a couple, and that meant they needed to stay at her pace. Pushing to go too fast would cause stress and frustration and likely lead to arguments.
Don't feel like you have to talk the whole time. On a several-hour-long hike, it makes sense that you wouldn't talk all day. It's tiring, and even the most loved-up couples can get a little sick of each other. You can declare at the outset that you will plan not to talk the entire time, and then those periods of silence won't feel awkward. Let conversation flow naturally, and resist the urge to tackle controversial topics that could cause conflict.
Be willing to use the bathroom outside. Hiking can make people get more comfortable with each other very quickly. You have to respond when nature calls, and that can break down walls. You also lean on each other (sometimes literally) to tackle challenges, which brings you closer. So, Rachel says, don't be afraid to head out even with a newer flame, because hiking can be a relationship accelerator—a way for couples to get to know each other and get more comfortable with each other.
Check in often. Be open to revising your plan and adjusting according to any issues that arise—if one person gets hurt, feels sick, or simply isn't up to a trek that day, it's probably time to pack it in and try again next weekend. On the other hand, don't be afraid to sacrifice your planned pace in favor of gazing at a breathtaking vista or lingering over a trailside picnic, if you both feel so inclined. "It's important to check in on the other person to make sure they're doing okay," Camille emphasizes. "It's not as much fun hiking if you aren't both having a good time."