Brian Feretic is a plant guy. His Ocean Beach home has become a sort of plant gallery over the years, with framed staghorn ferns, bright anthuriums, and even a 10-foot pothos snaking across his bedroom walls. He says that taking care of something and watching it grow has always been a huge reward for him: "I feel like it's just an innate human behavior to want to nurture something, take care of it, and see it flourish."
It's a shared feeling on Blossm, the app that Feretic and his business partner Nick Mitchell founded earlier this year. Think Meetup meets OfferUp, but for plants. Users connect with other plant lovers within a set mile radius to swap plants and connect over their shared botanical skills.
The idea first sparked in October 2019, when Feretic found his way to a garage sale in Ocean Beach. After setting aside some items to purchase, he came back with money and a rubber plant he had recently propagated as a gift. In return, his neighbor let him pick out something from her garden.
"It was totally unexpected, but super cool to bond over our shared love of plants," says Feretic. "I then wondered if there was a way to find more people within the community that were into plants and would be interested in swapping and connecting."
Feretic roped in his friend and fellow green thumb Nick Mitchell, who used his skills and experience in software engineering to build out the app and officially launch it in early June, during San Diego's first pandemic shutdown. It was a risky move, Feretic admits, but the intention was never really to make a profit, but instead to create a sense of community among plant people. And at a time when many of us were forced to stay home, plants and community were exactly what people wanted most.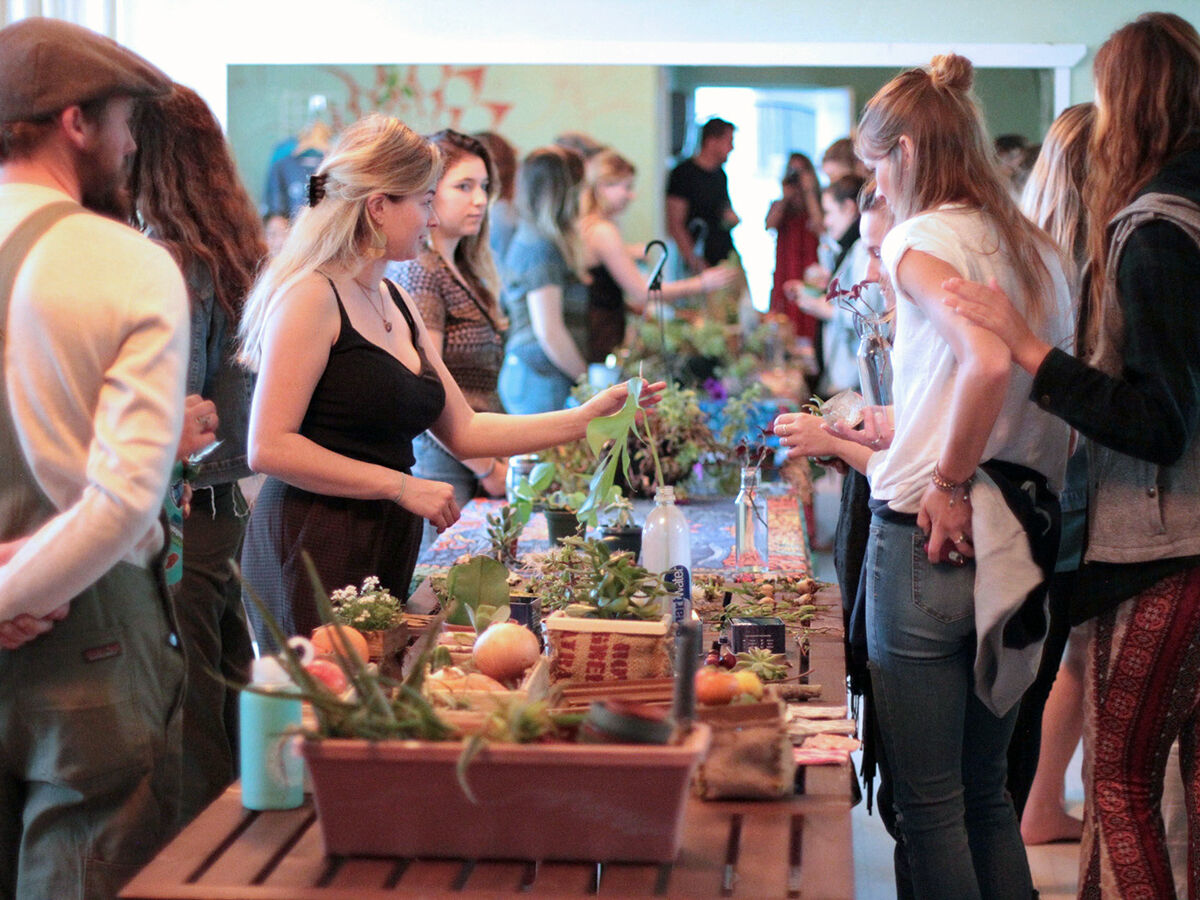 "The interest in owning plants had been growing for the past couple years, but once the pandemic hit, it switched from a rapidly growing niche to a full-on mainstream trend," Feretic says. "Most of the users we have on our app now are new plant people, directly related to the pandemic."
He adds that interest in the app exploded almost immediately to around 2,000 users, allowing him and Mitchell to build it even further by expanding the radius beyond San Diego. For those willing to ship them out, plant swaps can happen in different states all across the country. In those cases, they suggest rooting the plants in moss or other moisture-absorbent foundations to ensure the plant makes the journey safely.
The app is Feretic's main source for plant shopping—he's done around 60 transactions with people from all over. Beyond the basic swap, Blossm also keeps plant people connected through interesting resources and educational tools, as well as local socially distanced workshops on a variety of plant topics, like how to mount a staghorn fern.
Feretic stays in touch with those he swaps plants with, often receiving messages and photos about how the plants are doing and talking upkeep and care with other users. He and Mitchell continue to expand on Blossm's offerings, but feel most proud for simply creating a place for a tight-knit community to come together around their shared interests.