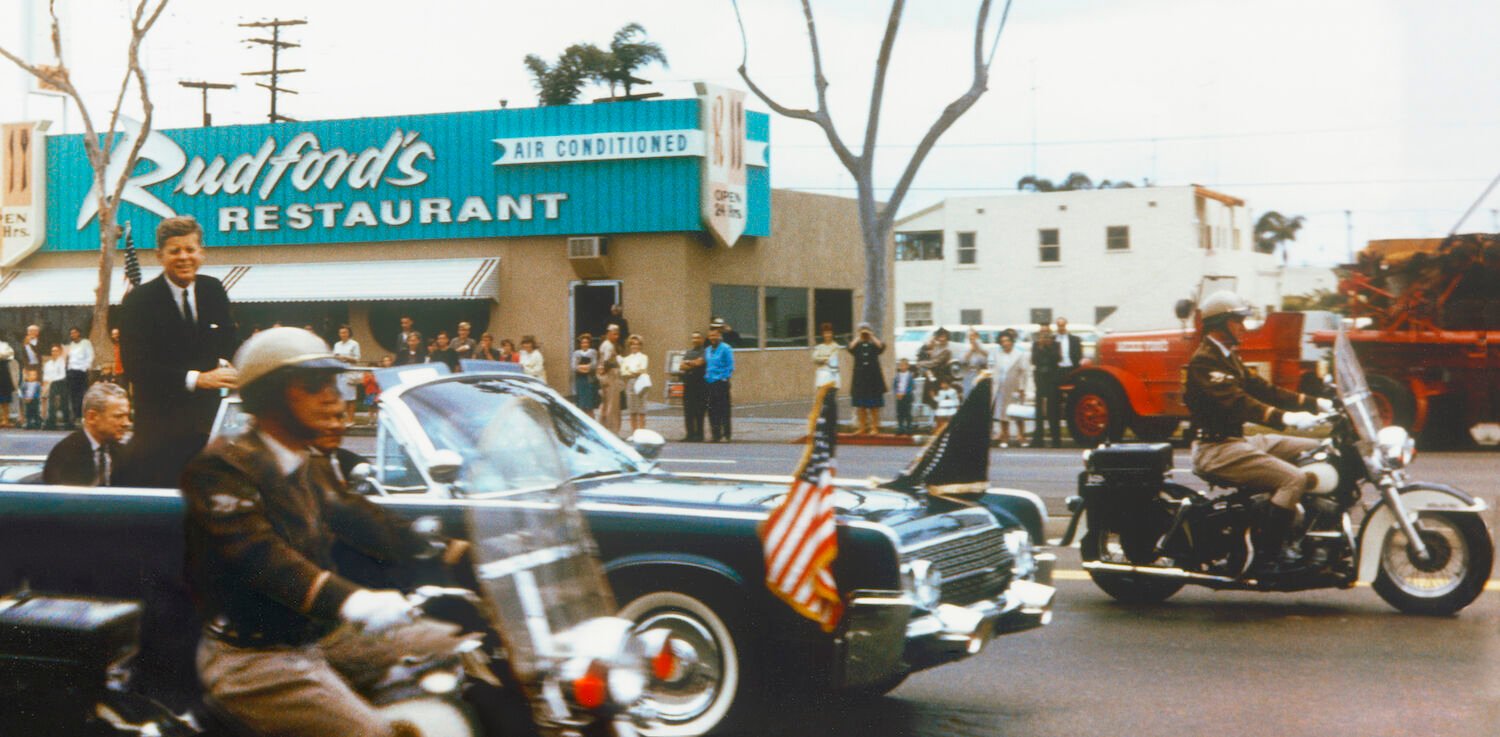 As the birthplace of California and the cornerstone of the Golden State, San Diego knows a thing or two about being original. Some of the oldest businesses in the state call SD home, meaning plenty of places our grandparents and great-grandparents loved to go are still around, if you know where to look.We've put together this list of some of our favorite SD OGs, so next time you're grabbing a bite or a drink, catching a movie, or getting a tattoo, you can connect with SD history (and maybe even spot a relative's picture on the wall).
Oldest 24-Hour Diner
Rudford's Restaurant, North Park (Opened 1949)
Don't worry about the little plaques at Rudford's that honor patrons who've passed away. There's no evidence—we swear!—that they all chowed down on the patty melt before they met their demise. Like them, we love the greasy-spoon atmosphere, the wild mix of customers, and the fact that Rudford's is open 24 hours every single day.Make sure to check out the giant photo plastered across the outside wall on the restaurant's west side. Yes, that's President John F. Kennedy riding in a motorcade down El Cajon Boulevard with Rudford's in the background. According to local historian John Fry, JFK came here for a speech in 1963, and a junior-high student playing hooky snapped a photo of him going by. If Kennedy looks quizzical, it's probably because the kid and his pals were yelling out "Cuber, Cuber, Cuber!" to make fun of the way he pronounced "Cuba."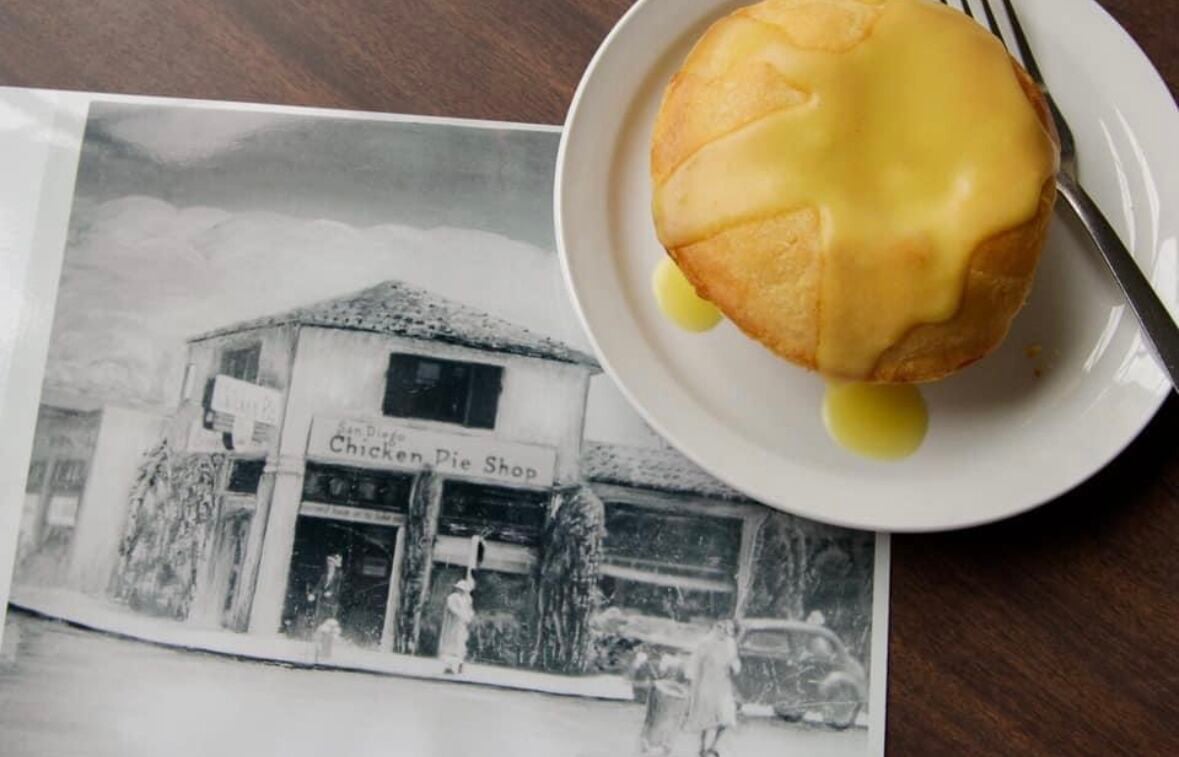 Honorable Mentions
Tobey's 19th Hole Café opened at the Balboa Park Municipal Golf Course in 1934, making it the oldest diner in town. It's been family-owned for four generations. And the beloved Chicken Pie Shop—a one-time Hillcrest landmark that's now a mainstay of North Park—opened downtown in 1938. We can't decide which dessert pie we like best. Right now, it's coconut cream versus peach.
Oldest Tattoo Parlor
Tahiti Felix's Master Tattoo, Downtown (Opened 1949)
Not long after World War II, "Tahiti Felix" Lynch—an American married to a Tahitian named Nui— began tattooing sailors and other patrons in downtown San Diego. His parlor cycled through seven locations over the next 74 years, including a 1980s-era stint next door to an arcade and a topless joint. Now it's on 5th Avenue, where it's been for a decade, with a motto as indelible as its ink: "Bold, Bright & Neat Since 1949."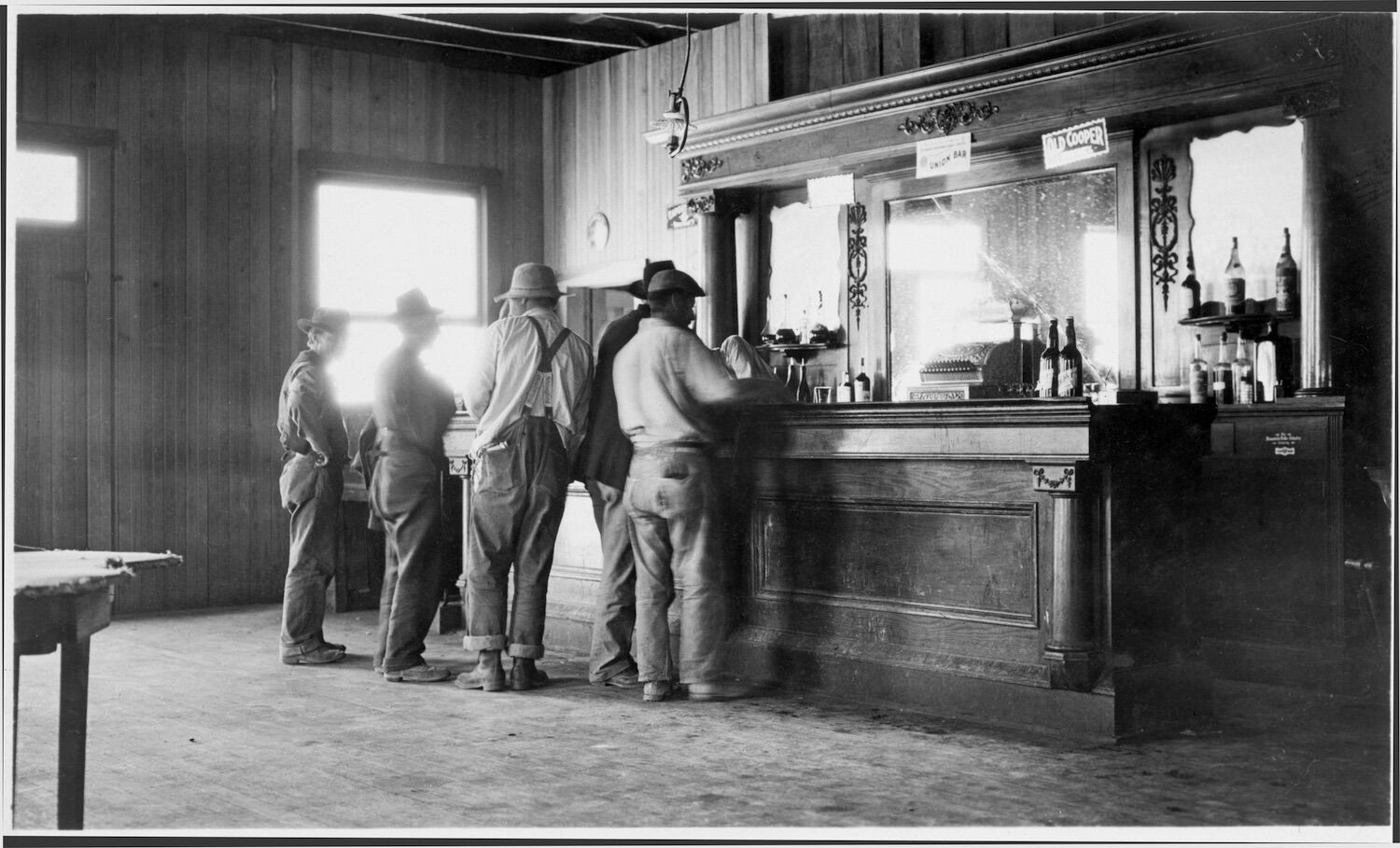 Oldest Pub
Tivoli Bar and Grill, Gaslamp Quarter (Opened 1885 as a Saloon)
Check out the photos of patrons Wyatt Earp and his wife Josie at the bar at Tivoli, and imagine you're visiting back when the Gaslamp Quarter was a red-light district known as the Stingaree— because visitors got "stung" by hustlers of every stripe.In 1912, the police tried to straighten up the Stingaree before the Panama-California Exposition by rounding up sex workers. A local newspaper headline told the story: "138 Are Arrested in Stingaree Raid/136 Promise to Leave City; Two Agree to Reform." Later, the Tivoli rented rooms by the hour for soldiers and their (paid) paramours during both World Wars. Now, you can drop by for a beer and a bite—no extra charge for companionship.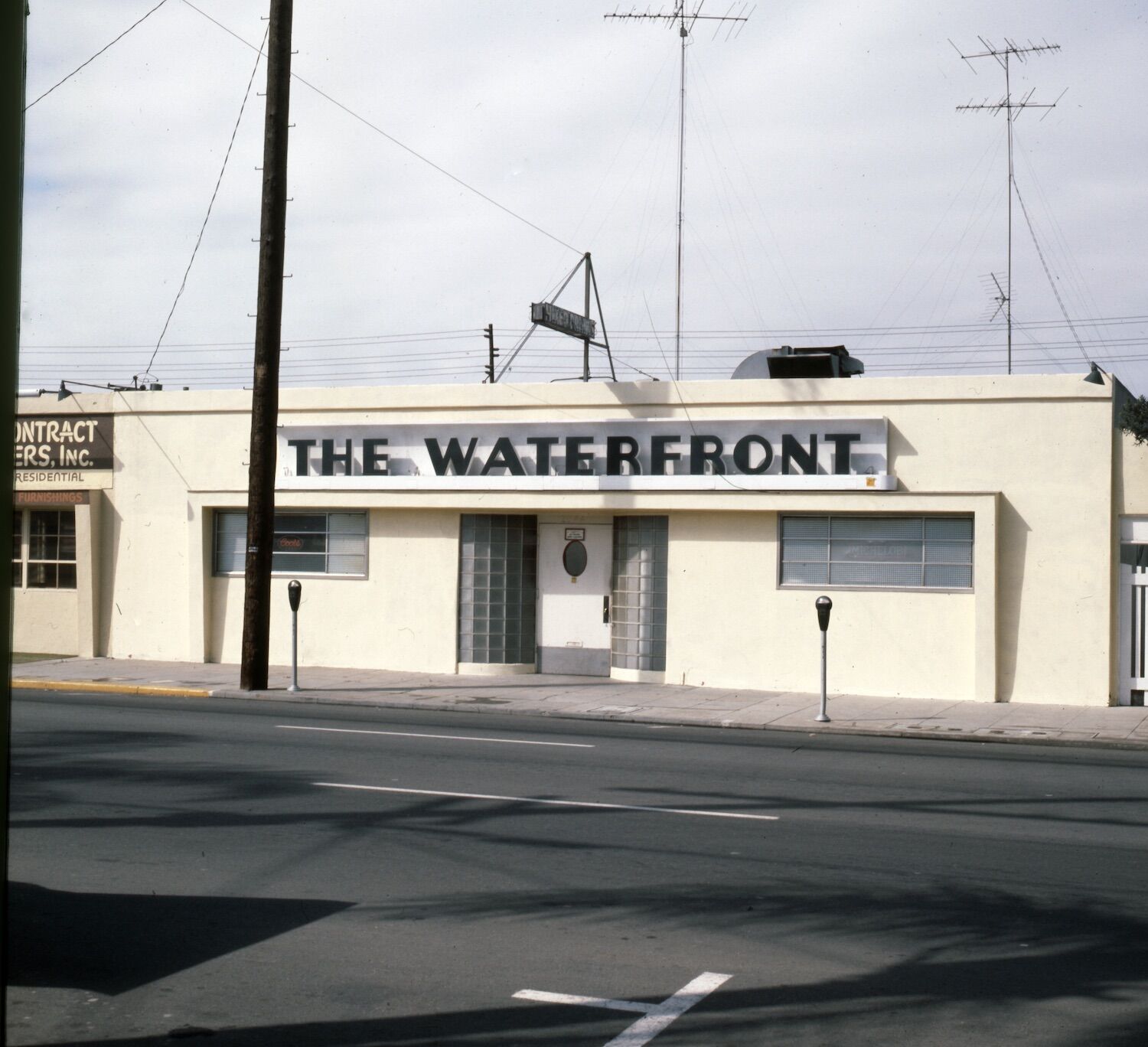 Honorable Mention
Little Italy's Waterfront Bar & Grill isn't the oldest saloon in town—it opened in 1933—but it boasts the oldest full-service liquor license. Don't be surprised by spirits among the, um, spirits: The bar's late-night cleaning crew says it's haunted by ghosts of barflies past.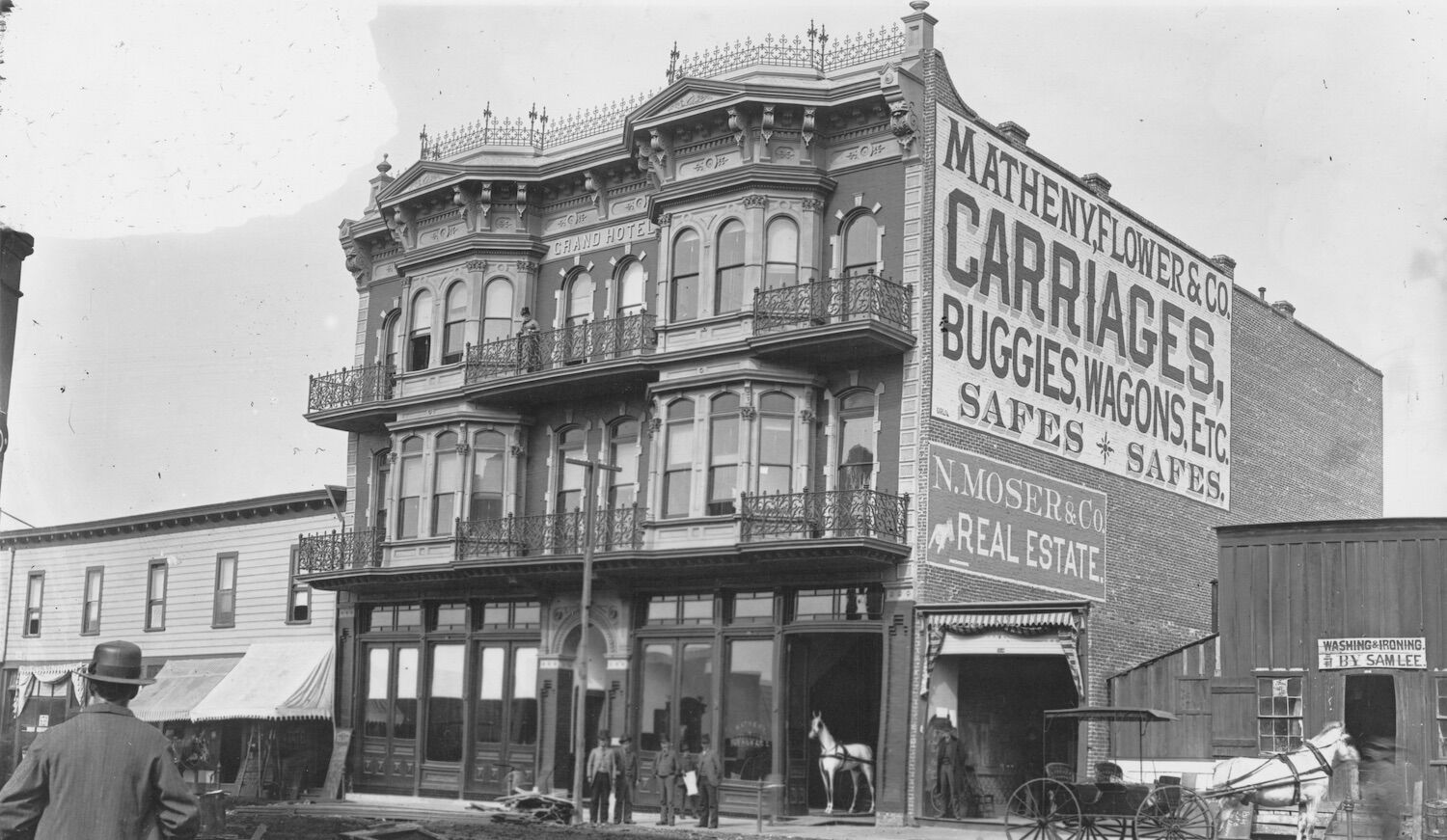 Oldest Hotels
The Horton Grand Hotel and the Brooklyn-Kahle Saddlery (Opened 1886 & 1887*)
This entry gets an asterisk, since the history of these Victorian-era hotels is intertwined—and complicated! The Horton Grand launched downtown in 1886 as the Grand Horton Hotel amid San Diego's boomtown days. Wyatt Earp was a long-term guest, and President Benjamin Harrison stayed, too. The Brooklyn Hotel opened in 1887 and was later renamed the Brooklyn-Kahle Saddlery after its saddle shop, whose customers included Hollywood western stars Tom Mix and Roy Rogers.In the 1970s and 1980s, developers wanted to demolish the hotels to make room for the gonzo Horton Plaza shopping center and a parking lot. (Horton Plaza shopping center? Kids, ask your parents!) Preservationists protested, and the hotels were saved—sort of. While the brick buildings couldn't be moved, more than 40 tons of their original materials, including the windows, banisters, railings, and doors, were salvaged and used to recreate both boarding houses in a nearby lot. The new combined hotels kept the Horton Grand name and opened their doors in 1986.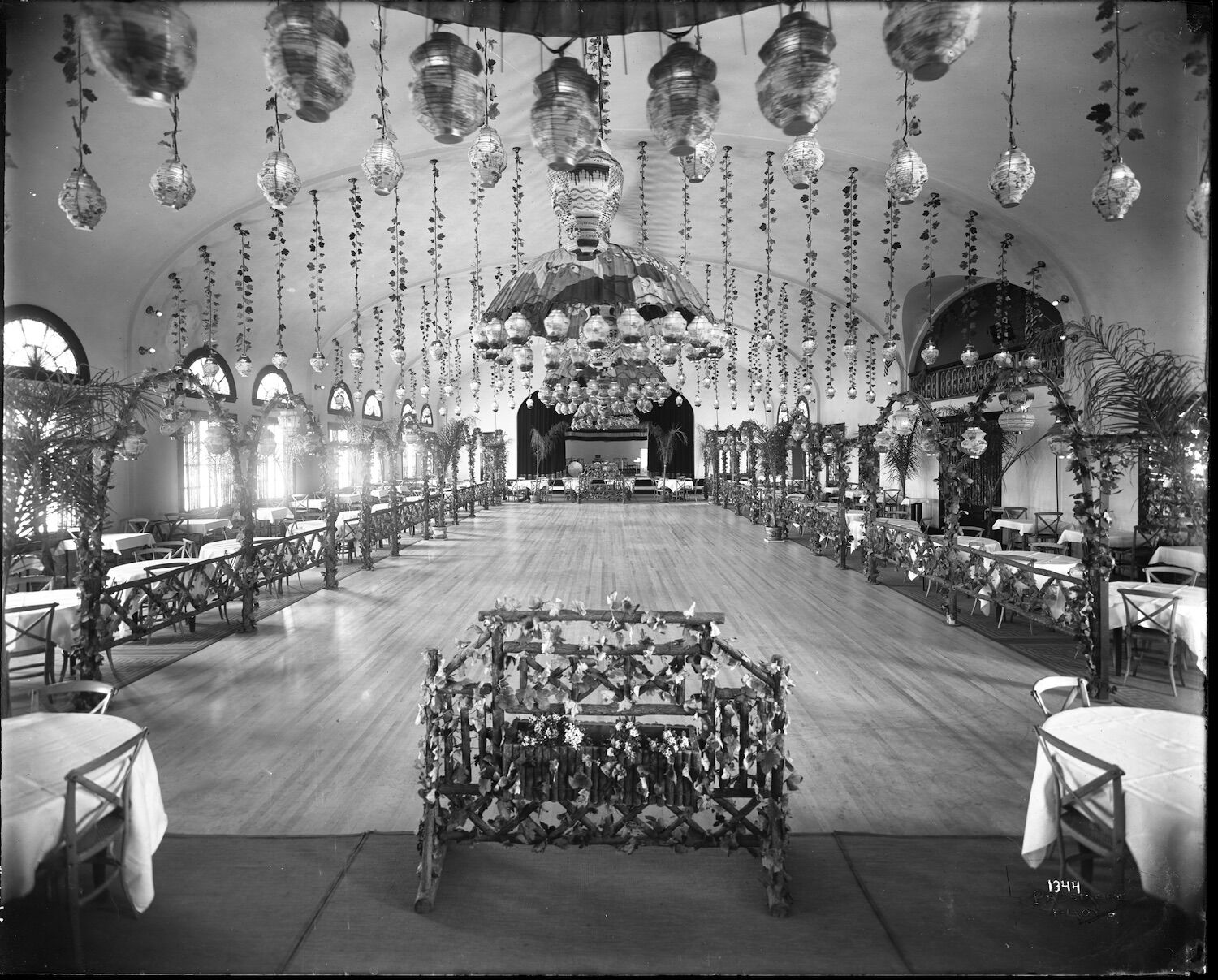 Oldest "Skyscraper"
US Grant Hotel, Downtown (Opened 1910)
Ulysses S. Grant Jr., the second son of the US president, left his mark in his adopted hometown by building the US Grant Hotel, which featured 437 rooms (350 with private baths), a white marble staircase, a roof garden, a palm court, and a ballroom.In 1969, the hotel's elite Grant Grill—a fancy lunch spot for movers and shakers—gained unwanted fame: Six local women defied its no-ladies-allowed-at-lunch policy and forced the restaurant to let anyone eat there. Now, a plaque memorializes those trailblazers.The temporary home of at least 14 US presidents, the Grant Hotel is still luxurious, and the Grant Grill still serves mock turtle soup. But the building's 11 stories no longer dominate the skyline. And, yes, 11 stories (actually, anything over 10 stories) counted as a skyscraper in the 1910s.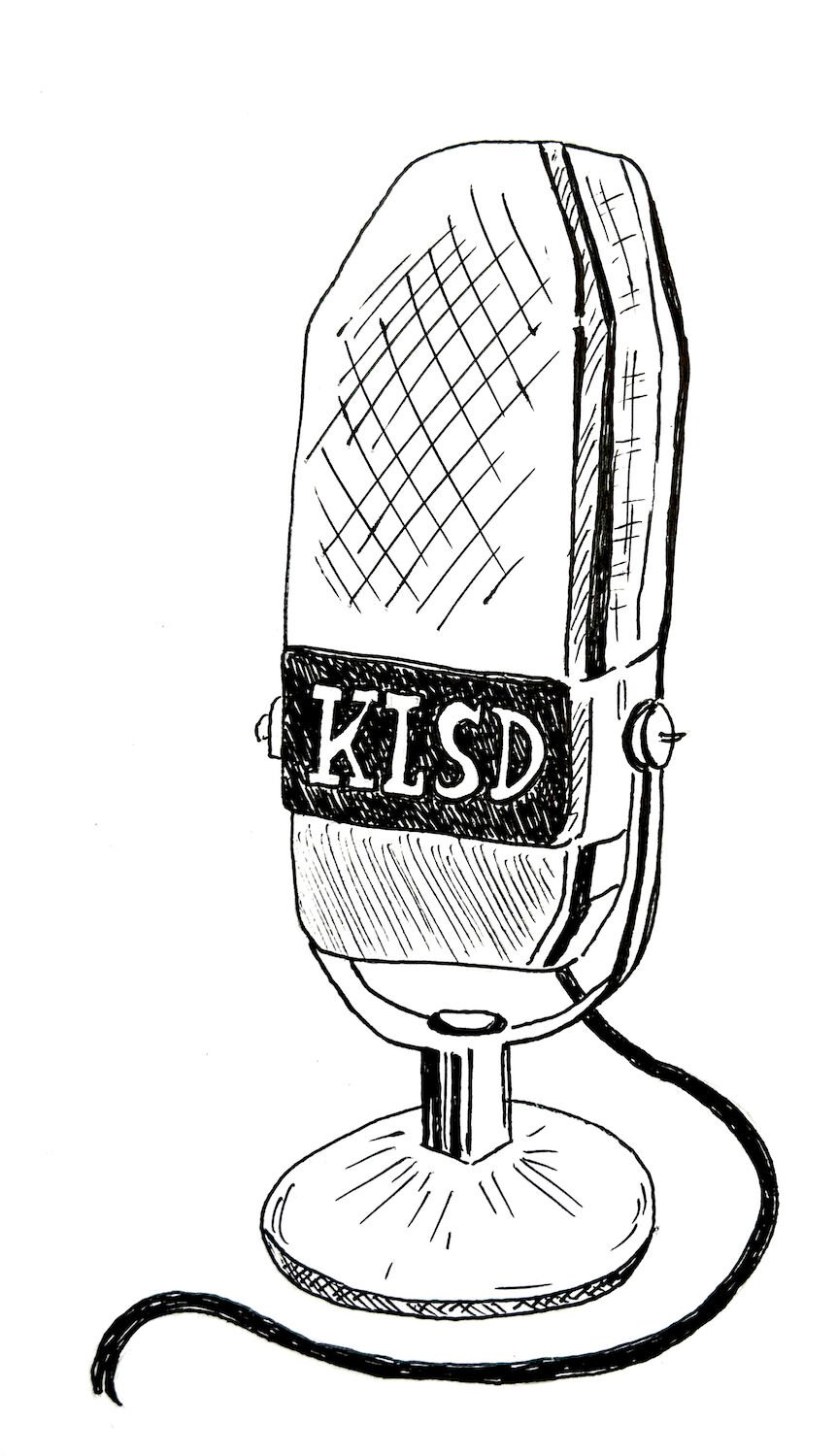 Oldest Radio Station
KLSD-AM (aka KGB-AM) (Founded in 1922)
San Diego's first radio station went on the air in 1922 on the AM dial. While the channel has gone through multiple name changes, longtime locals know it best by its later call letters of KGB, which have nothing to do with the Russian spy service and everything to do with classic rock, the San Diego Chicken, and the stadium sky show.One of KGB's early disc jockeys was a young Art Linkletter, who later became a celebrity on national TV. He wrote about spinning vinyl in the KGB studios on top of downtown's Greyhound bus station, where he could spot couples getting cozy through the windows of the Pickwick Hotel next door. Sometimes, he admitted, he'd forget to change a record when he was "enthralled by some rare gymnastics display."Now, the AM station formerly known as KGB is a talk channel called KLSD-AM and faces an uncertain future as electric auto manufacturers try to dump the AM dial from car radios due to signal interference.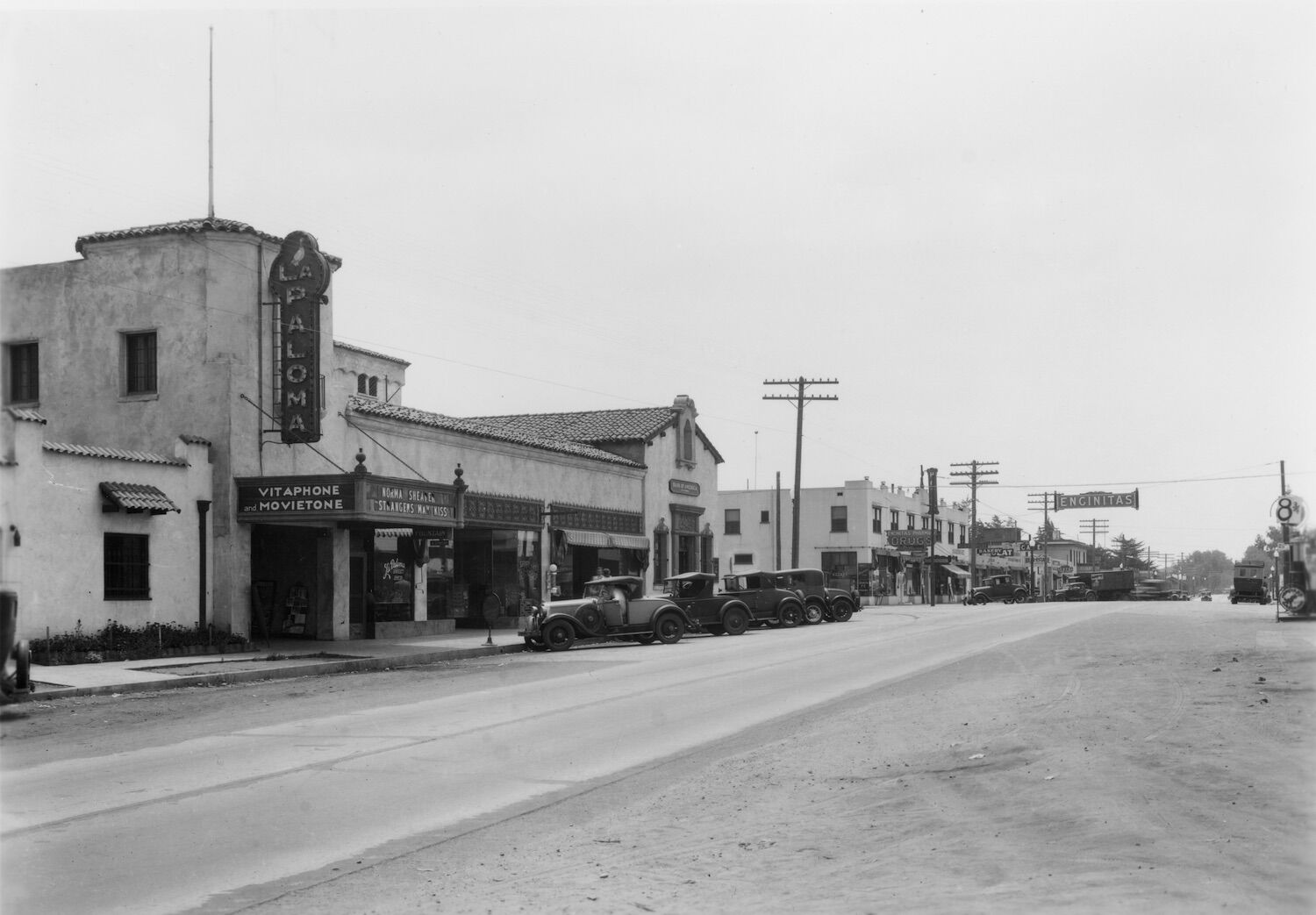 Oldest Movie Theater
La Paloma Theatre, Encinitas (Opened 1928)
Back in the day, movie theaters didn't come in 12-plexes, 18-plexes, or 24-plexes. Most just had a single screen, like La Paloma ("the dove"), which opened in 1928 with décor described as "Babylonian," "Moorish," or "a cross between Spanish missionary and Hollywood Art Deco," per the LA Times. The theater has played host to musicians like Jerry Garcia and Eddie Vedder and silent-film stars Charlie Chaplin and Mary Pickford.A few years ago, local bands held a benefit concert titled "Love the Dove" to raise money to repair and restore La Paloma.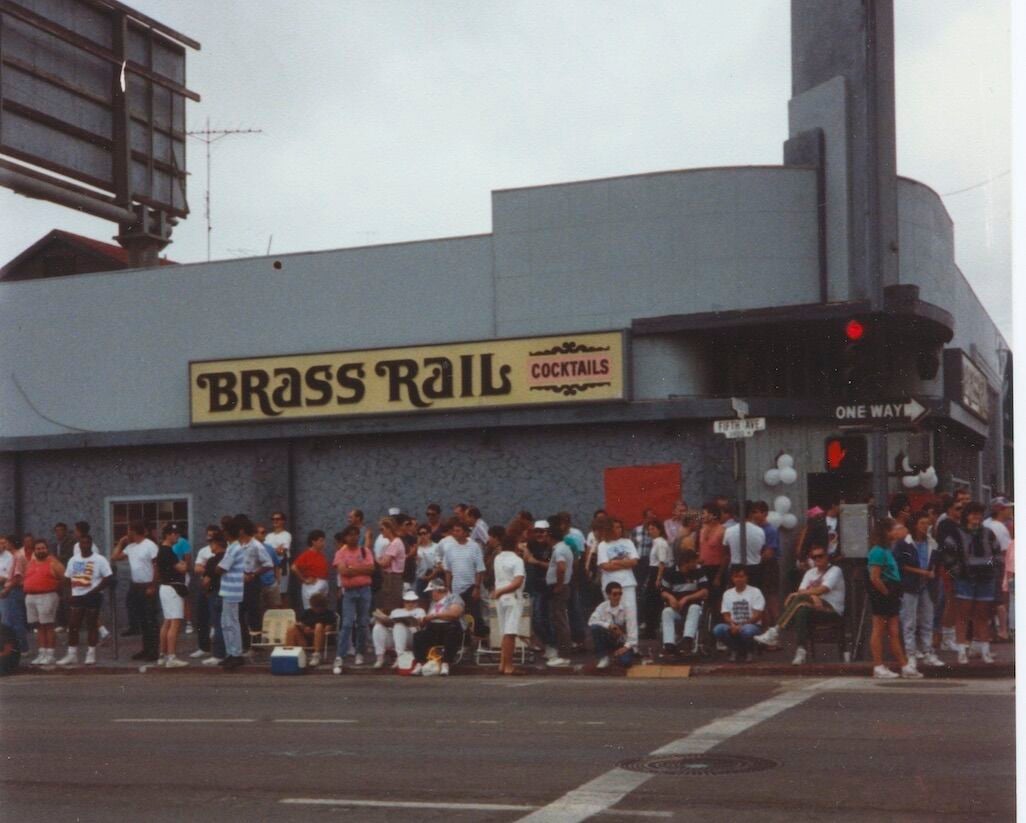 Oldest Gay Bar
The Rail (aka the Brass Rail), Hillcrest (Opened 1930s)
San Diego has a long history of gay bars—in the 1950s, a salacious bestseller called USA Confidential warned readers that local sailors were flocking to "fairy dives" full of "prancing misfits in peekaboo blouses, with marcelled [gelled] hair and rouged faces."The Rail—formerly known as the Brass Rail—is the oldest gay bar still in business, boasting a queer clientele dating back to the 1930s, when the bar was located downtown. The Rail moved to Hillcrest in the 1960s, where it became a mainstay of the gay community that called the neighborhood home. It became known for its ethnically diverse patronage and remains a local LGBTQ landmark. It's a survivor, too, outlasting popular gay bars like Bourbon Street, the Caliph, Shooterz, and Numbers.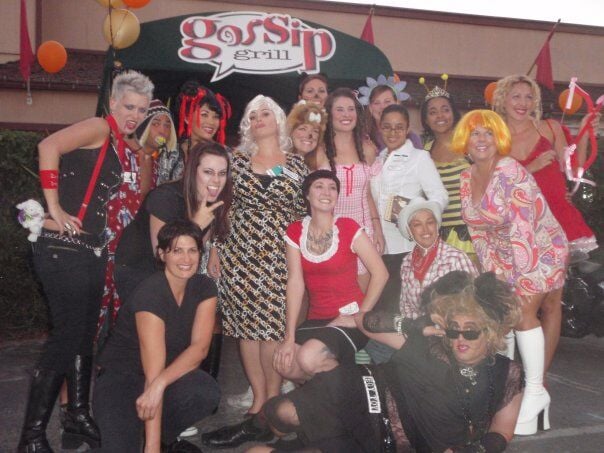 Honorable Mention
Following in the footsteps of the defunct bar known as The Flame, Hillcrest's Gossip Grill, which opened in 2009, is a stalwart in its own right as one of the few lesbian bars left in the entire country—current counts put the number at a disheartening less-than-30. That's down from an estimated 200 in the late 1980s. LGBTQ women and their allies can sip the bar's generous pours beneath a neon sign reading, "Welcome home, beautiful."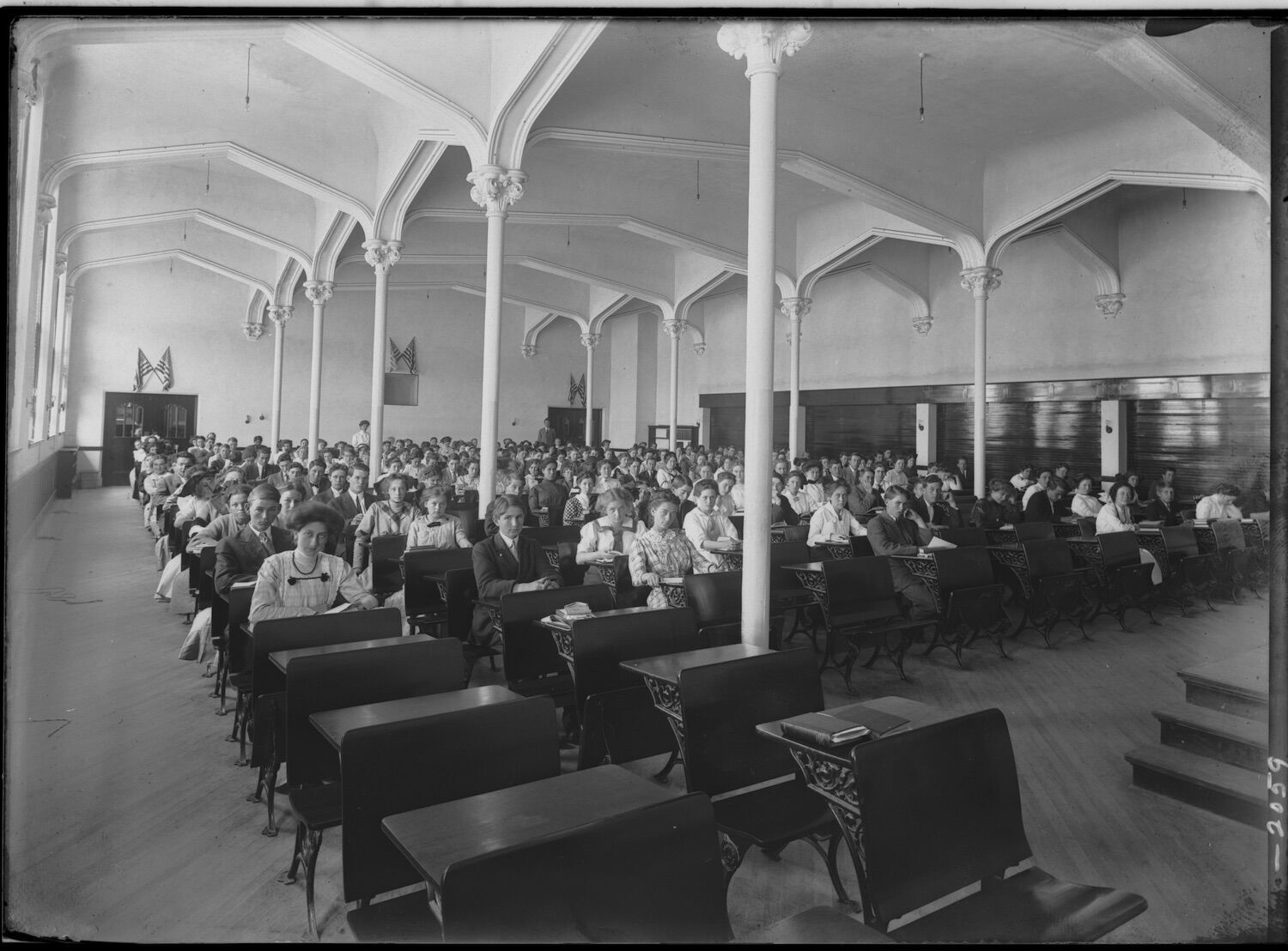 Oldest Public High School
San Diego High (Opened 1882)
While it's gone through a long line of buildings, including a gothic pile known as "the Old Gray Castle," San Diego High has remained on the same property on the southern edge of Balboa Park since its first incarnation opened in 1882. Famous alumni include actor Gregory Peck and film composer Frank Comstock, and the school's neighboring Balboa Stadium has hosted everyone from Woodrow Wilson (who became the first president to speak via a public-address system there) to Jimi Hendrix, the Beatles, and the 1960s-era San Diego Chargers.