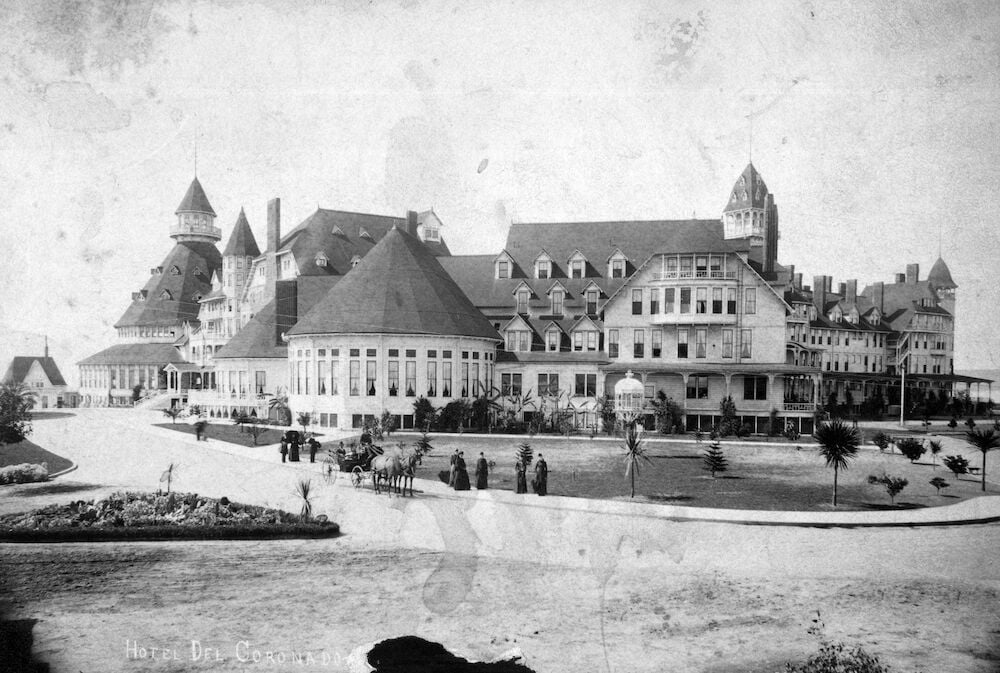 I believe in ghosts. I can't really tell you why. Maybe it's from growing up with a grandmother who'd casually talk about the comings and goings of our dearly departed as if she were talking about the weather. "Oh, your great-grandma just sat down behind you," she'd say over lunch. Or maybe because, in my mind, stranger things have happened (just look up any of the daily headlines coming out of Florida).
It's okay if you don't believe in ghosts. I'm not going to try to convince you. It doesn't really matter whether or not you believe, anyway. What we all really want is a good story, and the story of Kate Morgan's ghost is undeniably a good one.
Kate Morgan was 24 years old when she checked into the Hotel del Coronado's room 3327 (302 back then) on Thanksgiving Day, 1892. She was traveling from Los Angeles, where she worked as a housekeeper and had excused herself for a day to tend to some paperwork. The family would report her missing the next day.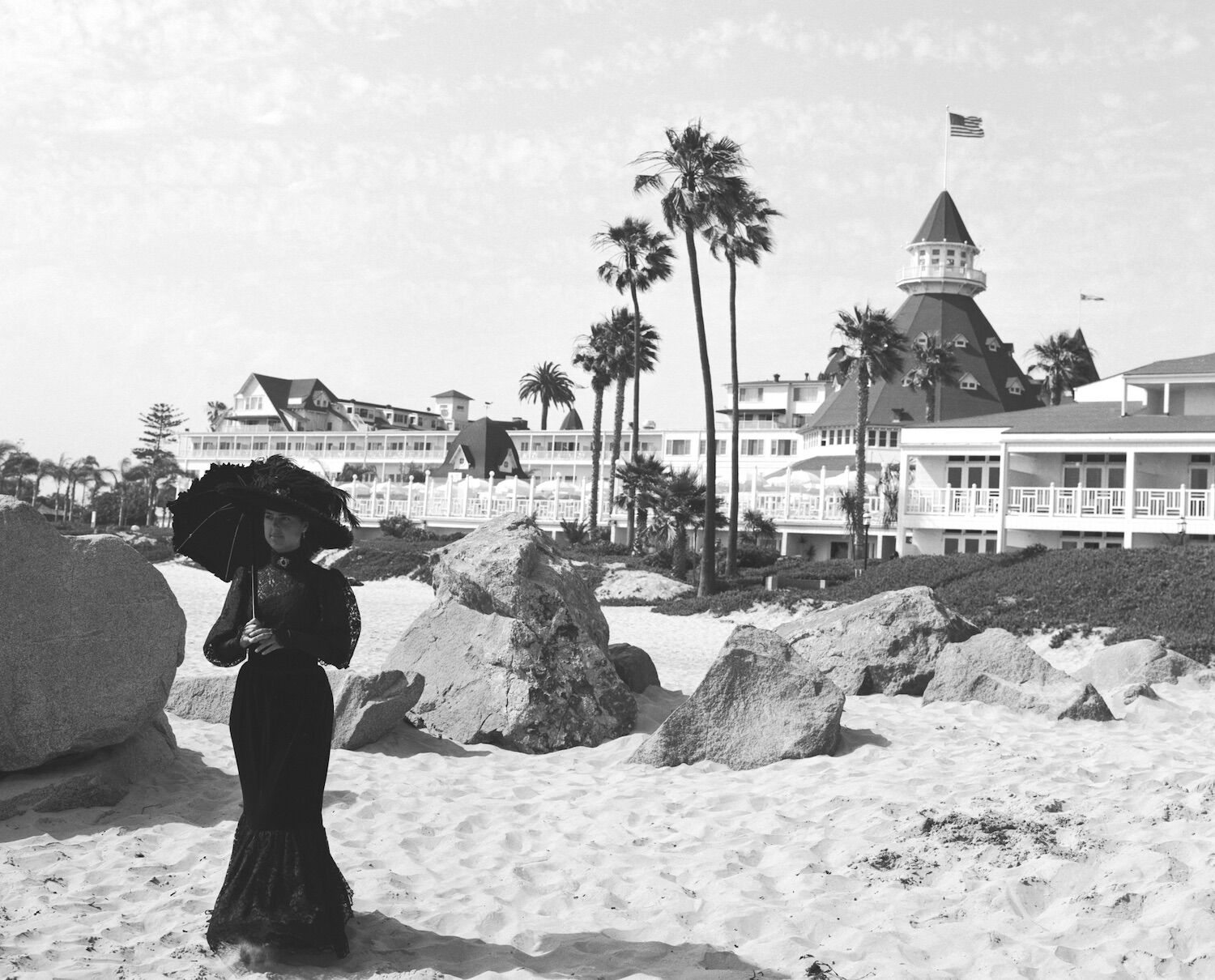 No one really knows why she was at the hotel or what she was doing, says Hotel del Coronado historian Gina Petrone. She wasn't getting papers signed, as she had said, and she even used a pseudonym, "Lottie Bernard," to check in. In fact, Petrone says that Morgan had a different story to tell to anyone she spoke with during her stay. She told staff that she was waiting for her husband to arrive, she told other guests that she had stomach cancer, she made claims about being very rich. Petrone says none of it was true, and the fact that so much about Morgan is unknown, and will probably remain unknown, is a continuing source of fascination 129 years later.
The few facts Petrone can confirm are these: Days before her death, Morgan purchased a .44 caliber from Chuck's Gun Shop downtown, and that gun was found near her body when she was discovered on the staircase leading to the beach (close to where the hotel's spa is today) with a gunshot wound to her head. Petrone can also confirm that a lot of weird stuff has happened in room 3327 ever since.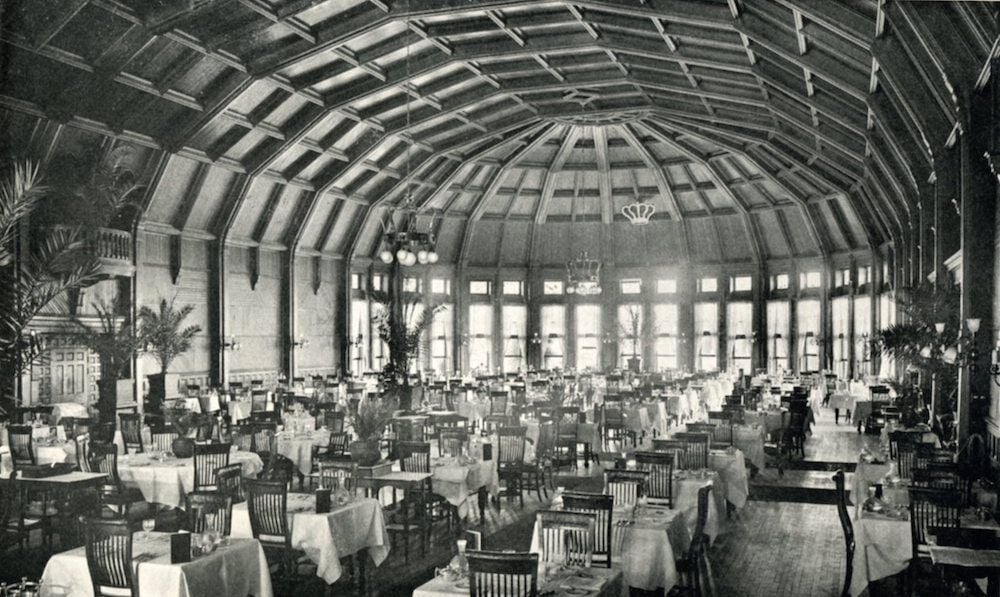 There's the stuff she can explain—reports of flickering lights and the television turning on and off are not unexpected behavior for a 133-year-old hotel's electrical system. But there's also the stuff she has a harder time explaining. Reports of guests feeling fingertips brushing their cheek while they sleep, or Morgan's initials appearing on the room's ceiling (either as KM or LB). Petrone says the staff has had to paint over the marks numerous times.
None of that happened during my stay in Kate's room. By all appearances, it's just one of many similar rooms at The Del. The TV remained off. The lights were on only when I wanted them to be. I slept peacefully through the night. The next morning as I packed up my bags to check out, I started thinking about how I would write about a haunted room where nothing happened.
Moments later the ceiling fan started to spin. It was off, the A/C was off, no sudden movement had resulted in a gust of air in that direction. I just stood back and watched it spin. It was subtle, as if a hand had given it one gentle push, and someone were saying, "Here's something for your story."