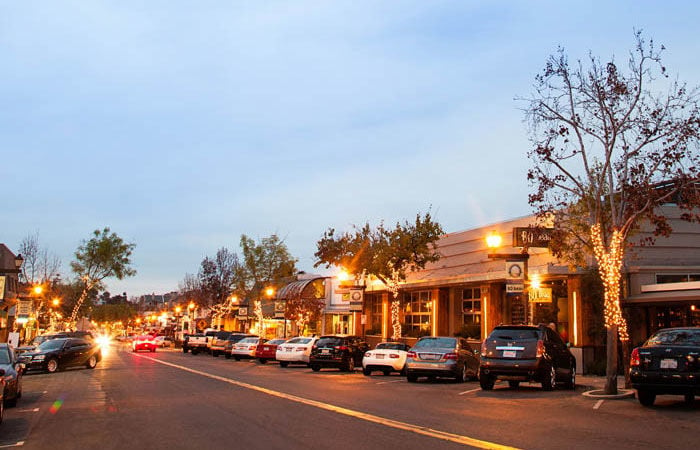 La Mesa | Photo by Found Creative Studio
NEW
BO-beau Kitchen + Garden
The industrial-chic Mediterranean eatery serves up modern cool with a slick bar, rustic patio, and weeknight happy hour. 8384 La Mesa Boulevard
NEW
CorePower Yoga
Just last August the favorite chain opened a La Mesa location with two big studios for all class levels and styles. 5262 Baltimore Drive
This Month in La Mesa

May 18
Antique Street Faire

Fridays
Farmers market 2 p.m.-6 p.m.

Fridays
Food Fest Friday 5:30 p.m.-8:30 p.m.
Swami's Cafe
Acai bowls and more—the North County staple is a brunch dream come true for East County folks. 8284 La Mesa Boulevard
Favorite Things
This antique and home décor store, housed in La Mesa's 1930s-era post office, leans shabby-chic. 8395 La Mesa Boulevard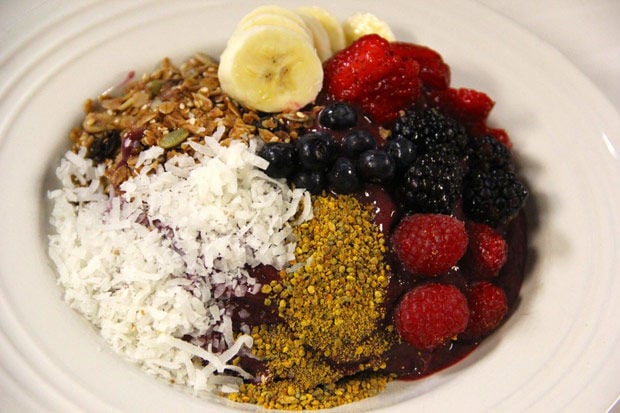 Swami's Cafe
L&S Event Design Co.
Find Pinterest-worthy floral arrangements and succulent plants at this mother-daughter-run operation. 8201 La Mesa Boulevard
Cosmos Coffee Café
There's local Café Moto to caffeinate, plentiful space to work, and open mic Tuesdays to jam. 8278 La Mesa Boulevard
What a Dish!
Sift through colorful dishware, Stonewall Kitchen products, and other charming knickknacks at this new kitchen shop. 8209 La Mesa Boulevard
Gypsy Treasure
From elaborate costumes to wigs and false eyelashes, this year-round costume store is a savior for theme parties and summer soirées. 8119 La Mesa Boulevard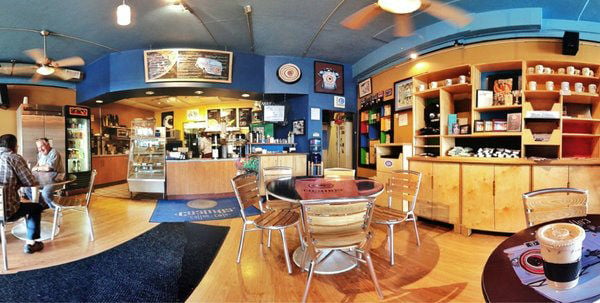 Cosmos Coffee Café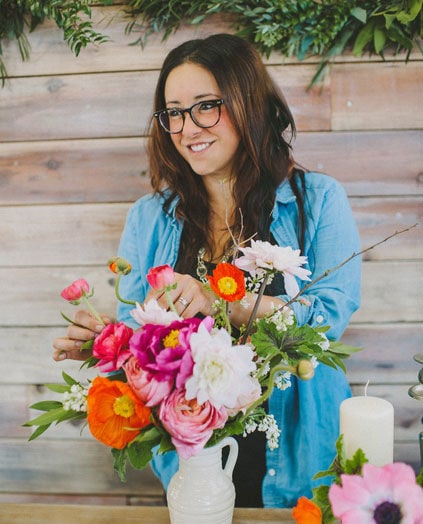 L&S Event Design Co.
La Mesa Antique Mall
In a town famous for antiques, this sprawling curiosity shop has some of the coolest finds. 4710 Palm Avenue
Next Door Wine Bar
The intimate and inviting spot serves vino, local craft beer, and small plates. 7235 El Cajon Boulevard
Hoffer's Cigar Bar
Come for the cigars, stay for the impressive craft beer lineup and live jazz every Saturday night. 8282 La Mesa Boulevard
The Brigantine
The San Diego seafood institution is much loved for its oysters, fish tacos, and airy outdoor patio. 9350 Fuerte Drive
Lake Murray
The 6-mile, out-and-back paved trail is popular with families, pooches, and workout fiends alike. 5540 Kiowa Drive