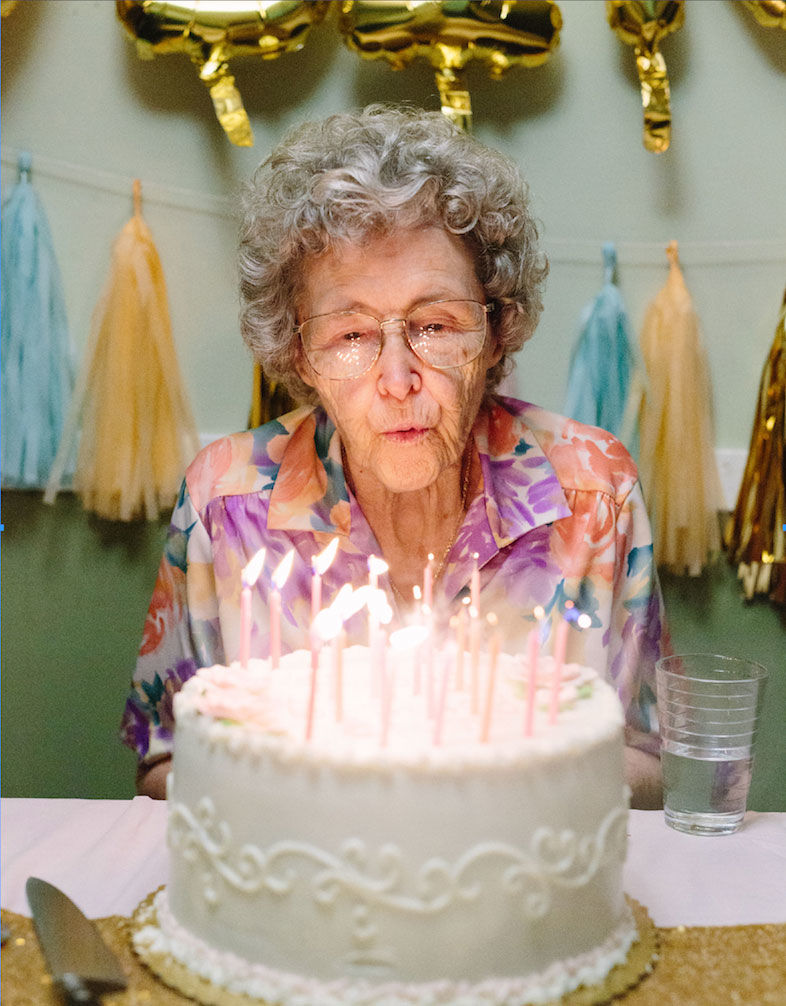 As of 2015, San Diego County was home to about 375,000 seniors, defined as people 65 or older. By 2030—just 12 years away—that number will double to 724,000. Currently, less than four percent of charitable dollars go toward senior issues. "A tsunami is coming, and we are not prepared," says Bob Kelly, president and CEO of San Diego Seniors Community Foundation, which he formed last year.
The cost of living is going up for everyone, but imagine being on a fixed income. One quarter of senior households are renters, according to a 2018 report by Live Well San Diego. About 17 percent of seniors are still working; only 48 percent of senior households have retirement income. Depending on which part of San Diego County you live in, a single older adult can require $29,000–$33,000 per year for living expenses; and assisted living sets a person back $51,000 per year. Yet the mean amount received as Social Security income was less than $20,000 per year. This vulnerable population is living longer, and the younger seniors are crowding the 55-and-over housing market—hurting the oldest.
"We need to move quickly, but we need to make sure we're thoughtful and coordinated in how we do it," says Bill Earley, chief administrative officer and general counsel at West Health, a San Diego–based family nonprofit focused on improving health care for seniors. "There are a lot of silos operating in this space, and we need to come together and beg, borrow, and steal the best ideas from across the country."
The Gary and Mary West Foundation in Solana Beach has issued 498 grants, totaling more than $199 million, since 2006. One institution, The Gary and Mary West Senior Dental Center, has seen nearly 800 patients (over 7,300 visits) who wouldn't have been able to afford dental care otherwise.
"What about caregiving?" Earley says. "The sandwich generation, the people who have their own young families but are also taking care of elderly parents or grandparents. What's the direct financial cost, but also the indirect health and opportunity cost?"
Earley was recently appointed to the California Commission on Aging, which believes the state is headed for a crisis. "We need to educate people. Not just the electorate, but the elected. We're pushing for a master plan for aging in California."
"Think about our current homeless problem," says Kelly. "All the signs—high cost of living, mental health issues, drug issues, unemployment—were there, and we all saw the numbers but we just ignored them. Now we have a crisis on our hands. The senior population is exploding right in front of us, but most people just see it from an individual perspective, looking at their own parents or grandparents. We don't see it from a community perspective." He uses the term "senior orphans"—seniors with no family, friends, or other sources of emotional and financial support. "In most situations, they are poor or middle class, so they can't afford help. Where do they go? The government? The current infrastructure for that is woefully underfunded."
But it's not all doom and gloom. Kelly points to a few "beacons of light," like Serving Seniors and St. Paul's, and says that it's not too late. "In the late 1800s and early 1900s, we had a similar issue with children coming to the cities through immigration and from the farms. Society reacted and created the Girl Scouts, Boy Scouts, YMCA. They even created playgrounds, which up until that time were not needed. We can take some good lessons from that era."
Seniors For the Win
These local orgs show their care for the elderly
Write Out Loud, the organization behind TwainFest, has a program called Stories for Seniors. Actors travel to community centers and homes to dramatize story collections. And on February 4, The Fabulous Forties comes to life at Old Town Theatre.
La Jolla Community Center offers a variety of classes, like Four Pillars of Brain Longevity and jazz dance, plus an Opera Wednesdays program. Through the Beyster Family Fund, the center provides free memberships for 50 low-income seniors who live at the League House in La Jolla. There's also free round-trip transportation for members.
Meals on Wheels, which from January to October this year served 3,155 San Diego County seniors, received $4.5 million from the McKinney family in June—the largest donation in its history.
On campus, the UC San Diego Center for Healthy Aging hosts community think-tank events and public lectures. Learn the latest in topics like dementia, housing, staying fit, and medical research.
Unscripted Learning, developed by the National Comedy Theatre, offers an ongoing class called Active Minds: An Improv Program for Seniors. Led by professional actors at Liberty Station, it keeps its students sharp, socialized, and always laughing.
Seacrest Foundation, which supports Seacrest Village Retirement Communities, turned 75 this year. Its Diamond Anniversary Gala raised $3.3 million, allowing them to expand their Encinitas campus.