Events this month
December 6:
First Friday Happy hour, open mic, and live music at Julian Station
Sundays
Julian Certified Farmers' Market
The handmade honey, raw sugar and goat's milk, and Julian apple pie soaps look (and smell) almost good enough to eat. Prefer to soak in the tub? Get some herbal bath salts sold by the half or full pint, and "bath cupcakes"—bath bombs that pack a ton of suds.
2116 Main Street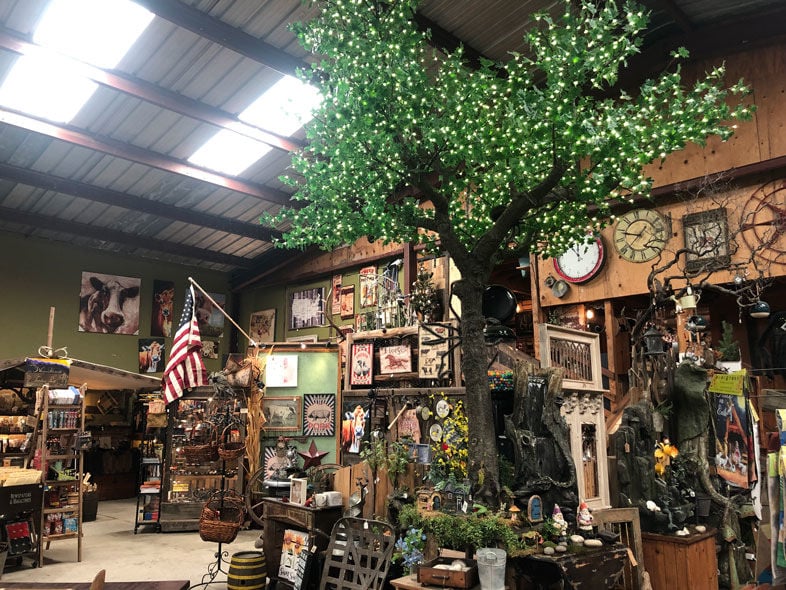 This retailer has been a go-to spot on Main Street since the '70s for gifts and foods made in town, like beer bread mix, cranberry syrup, pumpkin butter, and floral teas. The store is huge: A warehouse in the back is stocked with home decor, and the main boutique is packed with fun apparel, like souvenir shirts and socks stitched with snarky phrases.
2125 Main Street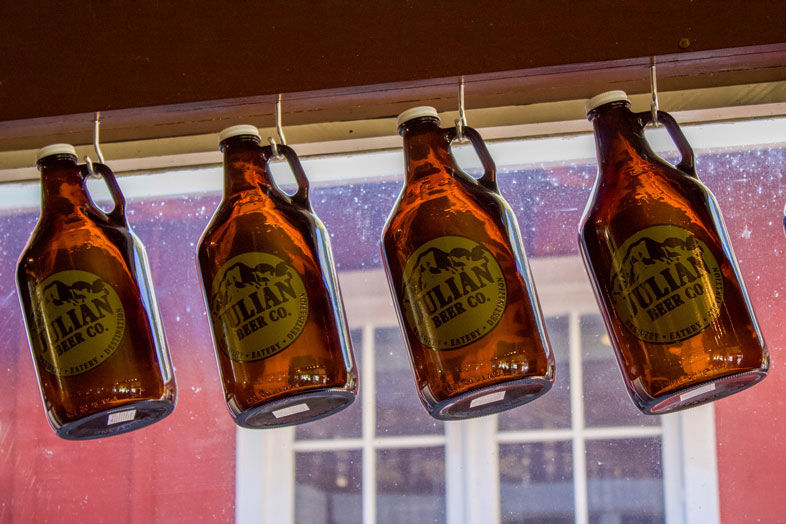 Photo by Lauren Pettigrew
After being closed for a couple of years, this craft beer outpost (from the founders of Pizza Port) reopened on Main Street and is pouring brews ranging from peach sour to German-style dunkel. The brick-pit smoker on site churns out flavorful ribs and brisket, and there's pizza by the slice.
2307 Main Street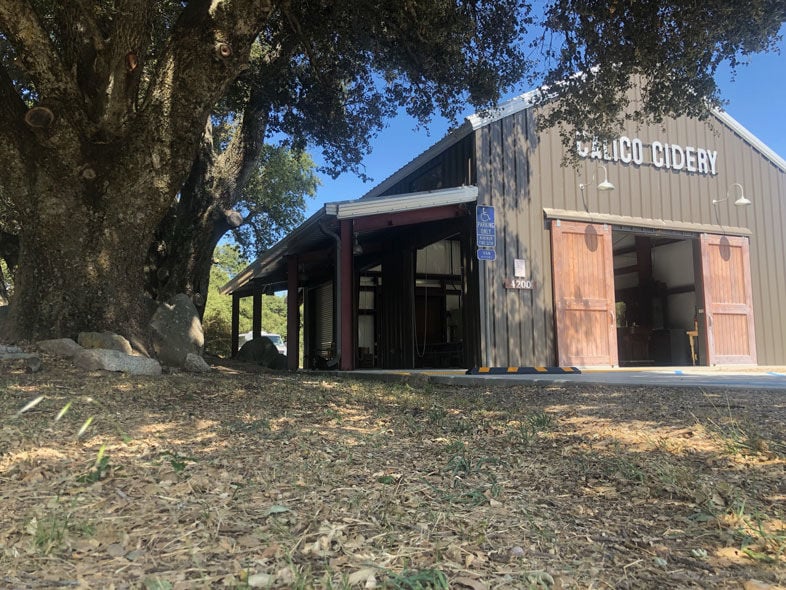 The town's second cider house just opened to the public last fall, and the quaint tasting room is inside a barn set on a family-owned apple orchard. Sample the flagship dry crab apple cider and the varieties flavored with lavender, pear, or pineapple weed, which grows wild in the area.
4200 Highway 78
The owners of Mr. Manitas Taco Bar in Julian Station opened this modern Mexican restaurant as an homage to their hometown of Quecholac in central Mexico. Find plates of street tacos, carne asada and longanisa served in a molcajete, margaritas, and Sunday brunch.
2603 B Street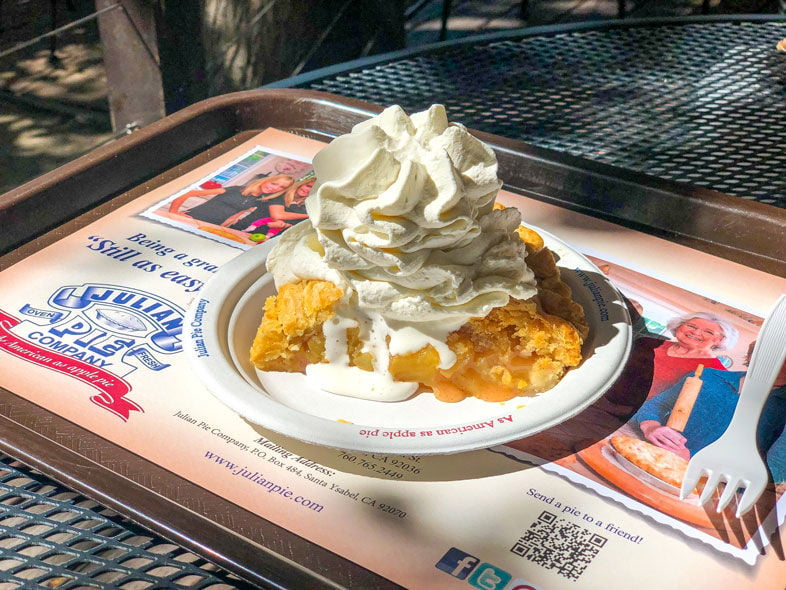 Photo by Lauren Pettigrew
You can't talk about this town without mentioning its iconic apple pie, and this famous bakery is the place to indulge in a warm slice topped with cinnamon ice cream or fresh whipped cream. Aside from apple, nearly two dozen different pies are on the menu (strawberry rhubarb, boysenberry, pecan), and they sell whole frozen pies you can bake at home.
2225 Main Street
The fresh-baked jalapeño cheese, potato, and garlic sourdough breads at this 60-year-old institution in nearby Santa Ysabel always sell out fast. Come in early on the weekends and grab one of their classic deli sandwiches for lunch.
30218 Highway 78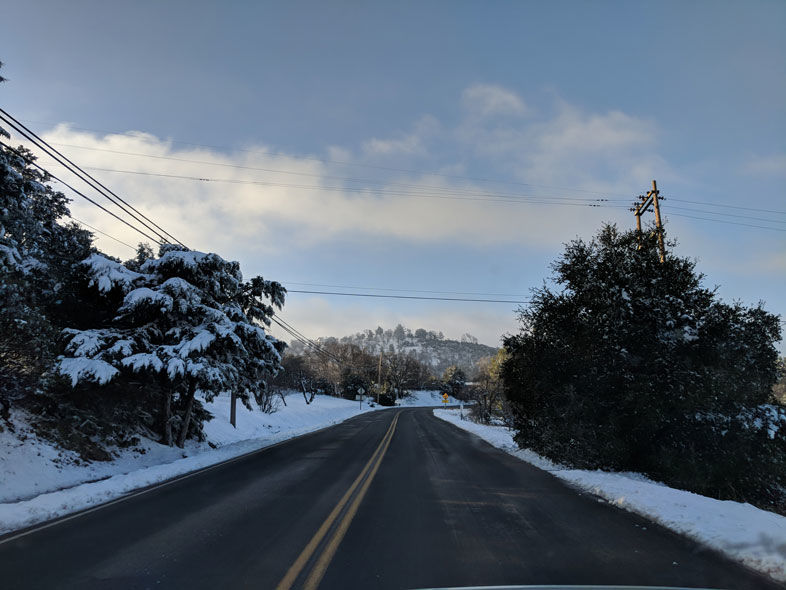 Seeing Snow
Julian's elevation is over 4,000 feet, making it one of the few places in San Diego County to experience a true winter wonderland. Before heading to the mountains at the first sign of snow, check the weather reports and see if you need to get chains for your tires.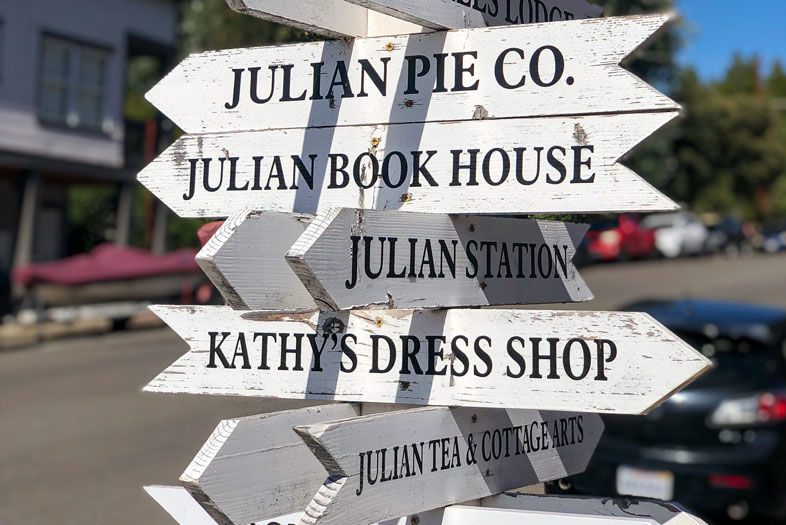 Photo by Lauren Pettigrew