Encinitas This Month
Succulent wreath workshop, San Diego Botanic Garden, November 10
The Royal Tenenbaums, La Paloma Theatre, November 15, 17, and 18
Stroll through 37 acres of more than 4,000 species of palms, flowering trees, cacti, and more. At Hamilton Children's Garden, kids can learn about edible plants, read a sundial, and see aquaponics in action.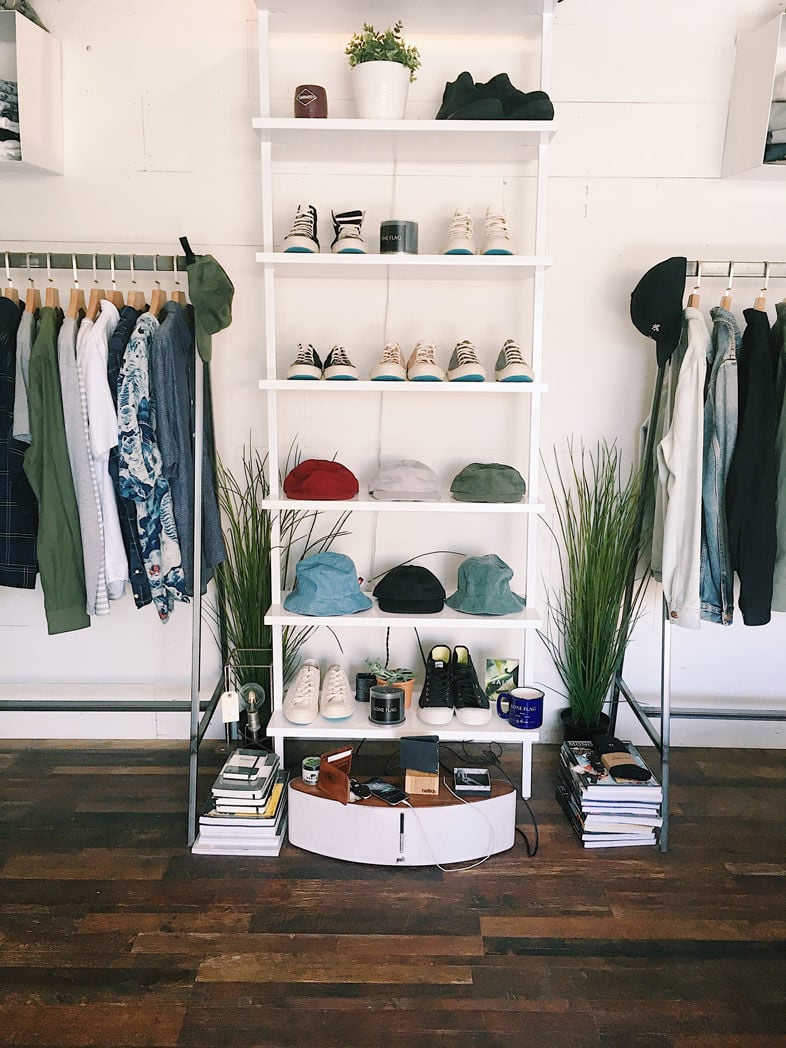 Lone Flag
At this hip menswear shop, look for button-downs by Gitman, Japanese denim, and leather goods from their namesake label.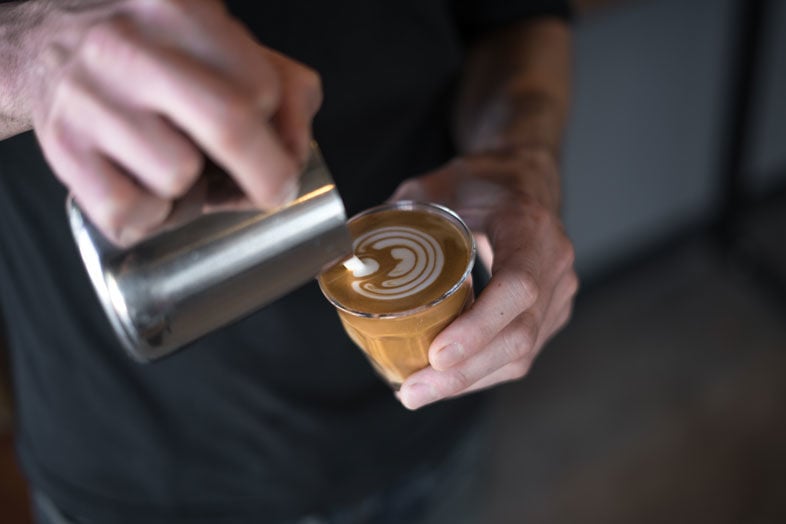 Ironsmith Coffee Roasters | Photo by Kai Diaz
The founders built the 720-square-foot café from the ground up, literally, and now serve a menu of espresso drinks with oat and almond milk options, plus loaves and pastries from Wayfarer Bread on Sundays.
The Washington, DC, export just debuted in Encinitas, serving customizable Mediterranean bowls. Pick a base (saffron rice, greens, grains, or pita); then top it with savory spreads like hummus and harissa; and finish with falafel, spicy lamb meatballs, or other proteins.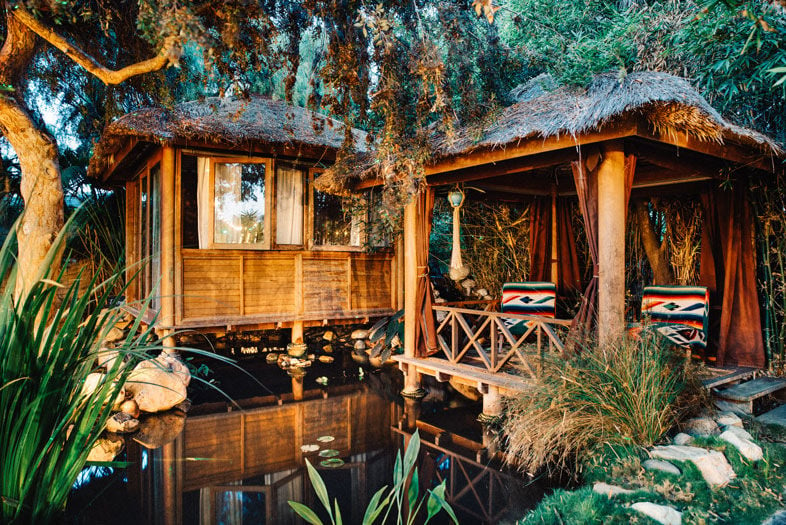 Four Moons Spa
Bali or Encinitas? You'd be hard-pressed to tell the difference at this serene spa and wellness center lined with bamboo bungalows and koi ponds. Beyond massages and vinyasa classes, they offer acupuncture, life coaching, astrology readings, and reiki sessions.
Founded by pro surfer Rob Machado and his wife, Sophie, this bright boutique recently doubled its space to make room for men's clothing, accessories, and Rob's custom-made surfboards that sit alongside the already popular lineup of women's jumpsuits, dresses, and jewelry.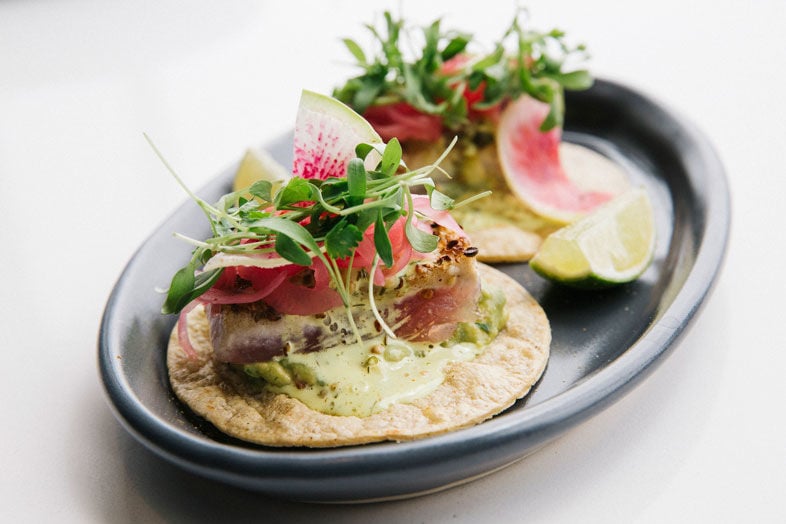 Death by Tequila | Photo by Cole Ferguson
Top Chef All-Stars alum Angelo Sosa is whipping up red-mole-marinated carnitas tacos, ahi tuna in makrut lime broth, and Spanish octopus served with a housemade chorizo. At the bar, look for over 100 varieties of tequila, 30 types of mezcal, beer from Tijuana, and wines bottled in Valle de Guadalupe.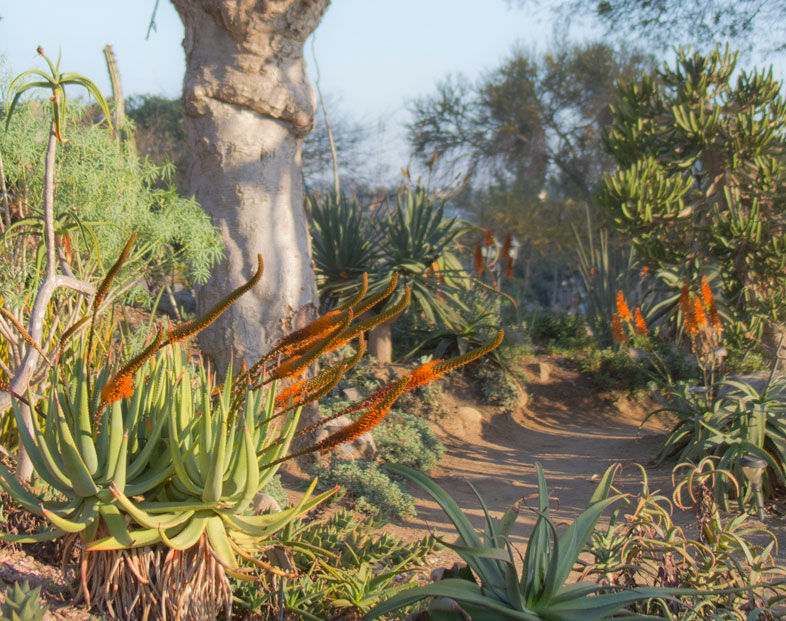 San Diego Botanic Garden | Photo by Rachel Cobb