How did you get started in business?
My husband and I launched CJ Products in 1996, but it wasn't until 2003 that I designed the first Pillow Pet. My son slept with a stuffed animal and it was beginning to flatten out, so I created a Pillow Pet. I started in my home and then moved to a larger location in Oceanside. By 2012 we moved again into a larger location. At one point I did everything, including answering the phone.
Do you have competition?
No, but when we first went on TV, knockoffs flooded the market. It took two years of dealing with legal to stop counterfeit product at ports and at retail locations. In 2008, we started running TV commercials on kids' programs, such as those on the Disney and Discovery channels. Now we basically only run in the fourth quarter.
How is it that you're the CEO of CJ Products and your husband, Clint, is president?
Because it was my idea and my creation. I have designed every one of the Pillow Pets. Clint became involved in 2008 and worked on other CJ Products. In 2016 we launched a new product called Sweet Scented Pets. My favorite is the Strawberry Milkshake Cow.
How many do you produce a year?
Since 2010 over 30 million have been sold. Up until that time, we had only sold 1.2 million. In 2009 we transformed from a kiosk into retailers and wholesalers. We're a privately held company and we produce 3 to 5 million a year worldwide. We have an international partner called Funtastic. They bought the rights from us and we receive royalties from them. They're a worldwide company.
What inspired you to get into the business?
I come from a family of entrepreneurs. It's in our blood. My grandfather was my mentor and he didn't even know he was a mentor. My brother and I always had to go to work with our parents because they didn't want to leave us home alone, so we grew up learning business.
Did you ever have bumps in the road?
A true entrepreneur always has bumps. At one time, we actually lost practically everything. A lesson to learn is, you don't give up. It's just a learning curve. That's why you really have to love what you do.
What do you do to support community organizations?
We believe what goes around comes around. Family Reach is an organization that provides a financial lifeline to families going through cancer diagnoses and I serve on that board. We provide financial support as well as product. We recently donated to Toys for Tots for their Christmas program, and we've supported many other organizations, including Rady Children's Hospital.
What would you like the future of Pillow Pets to look like?
I would love for a larger company like Mattel to take over to continue the brand, so that it would stay alive. One day I'd like to walk into a store and show my grandchildren what I've done. I'd like for Pillow Pets to create its own identity so that all generations can continue to enjoy Pillow Pets.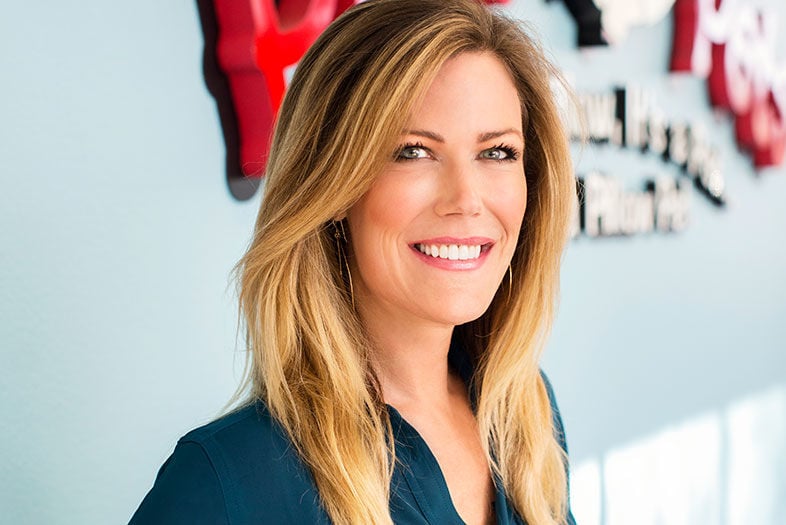 Photo by Becca Batista