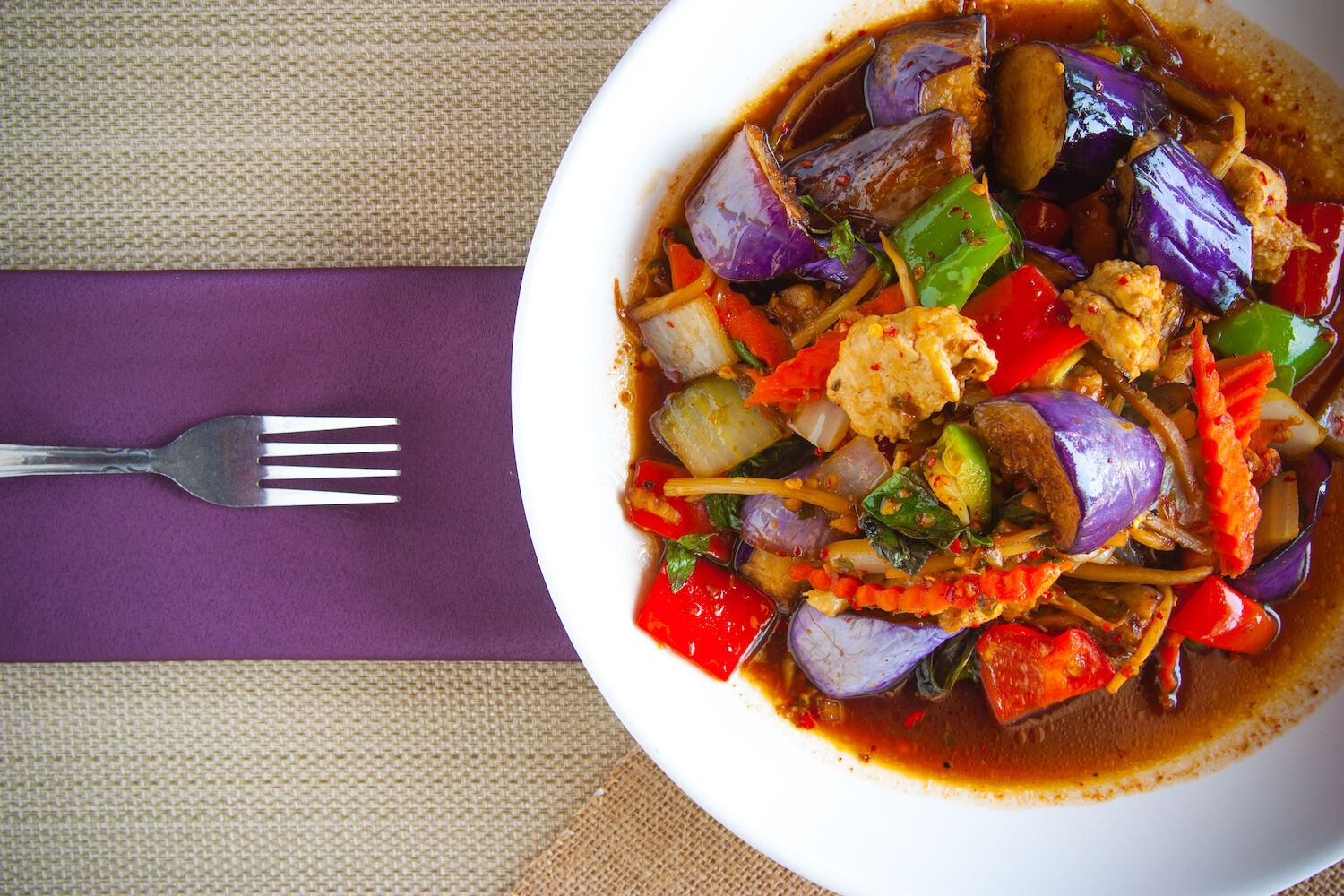 Our food landscape is exploding with plants. A veritable vegetable volcano flows through every corner of San Diego, with spices from all over the world seasoning our samosas and flavoring our phở. We're lucky. Our veggie food scene is strong enough that we can skip meat without missing a beat (or a beet), which can be great for our bodies and our planet.People who eat a plant-based diet account for 75 percent fewer greenhouse gas emissions than those who eat meat. So whether you want to move in a more plant-forward direction for personal wellness or for planetary health, SD's chefs have you covered. Throughout the county, meat-free dining is getting more delicious, more experimental, and more fun. It's a great time to be eating plants.To celebrate, we scoured bars, restaurants, parking-lot food trucks, and strip malls to bring you our round-up of the best of plant-based dining in SD. They're all vegan, except for a few marked (VG + VE) to indicate spots that use eggs or dairy. All you have to do is bring your appetite.
Underdog Food Truck
This vegan, fire-engine-red food truck is developing quite a reputation from its perch outside a North Park gas station. The name of the game is street food, and the rules don't exist. Queue up and choose buttermilk-battered corn dogs, brown mustard– smeared NYC hot dogs, or a Beyond patty burger.2404 El Cajon Blvd, University Heights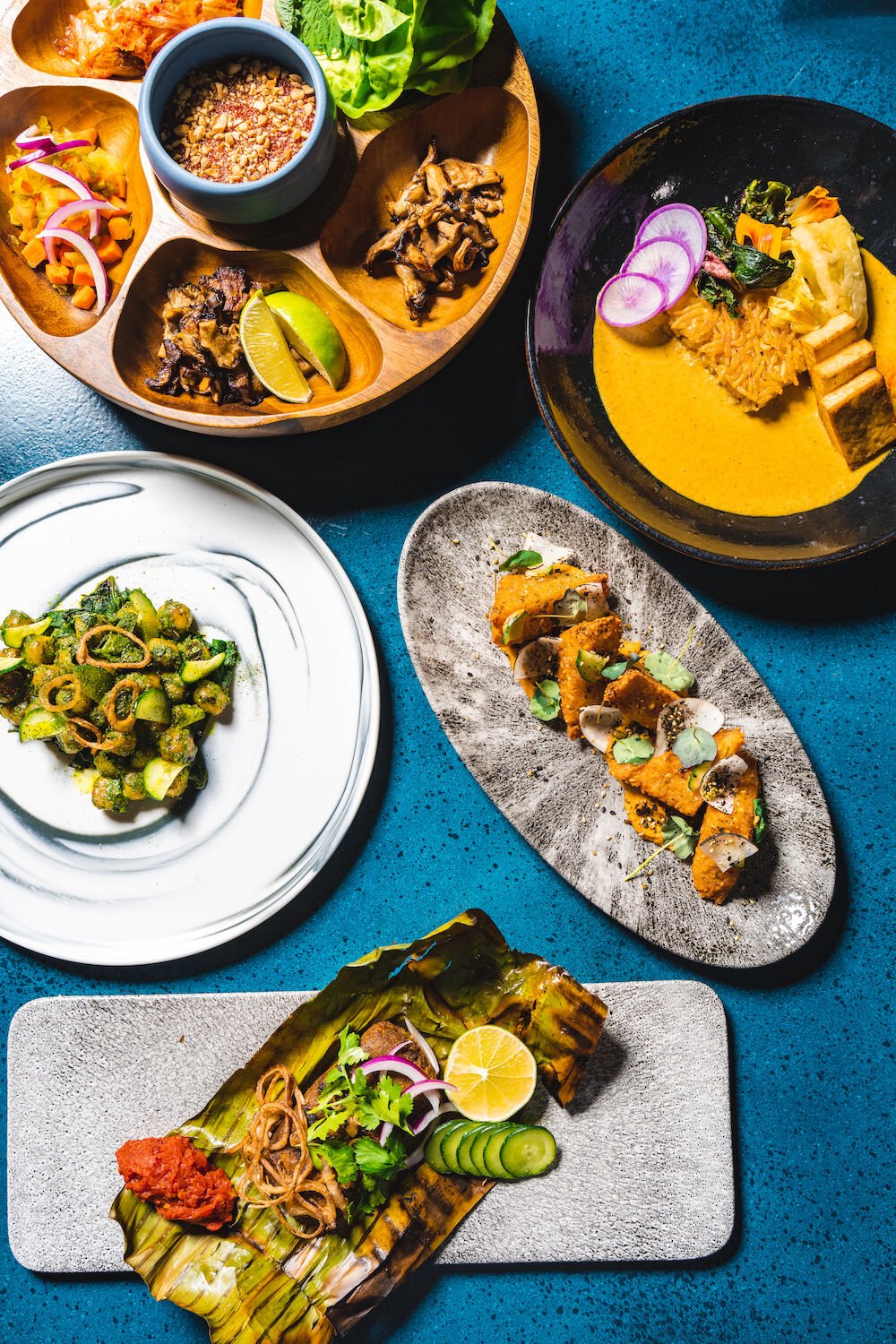 Photo Credit: James Tran
Mothership
The public posed Kory Stetina with a lifetime's worth of questions regarding his plans for a follow-up to Kindred. He answered with a self-described crashed starship, an otherworldly vessel containing reimagined vegan street food and memorable cocktails. Located in a nondescript building in South Park, Mothership is decked with all the whimsy expected in a spaceship-themed build-out: an original soundtrack pressed into vinyl, a mirrored bathroom bathed in red light, and a star-speckled ceiling.2310 30th St, South Park
El Veganito
Perpetual lines at the Sunset Market in Oceanside heralded El Veganito's residency within the Grossmont Center food court. With vegan cheese that actually melts, burritos the size of a first-grader's arm, and cilantro- and onion-topped street tacos, El Veganito swiftly became a cornerstone for those wanting to transition to a plant-based lifestyle without sacrificing their culture and the foods they love.5500 Grossmont Center Dr, La Mesa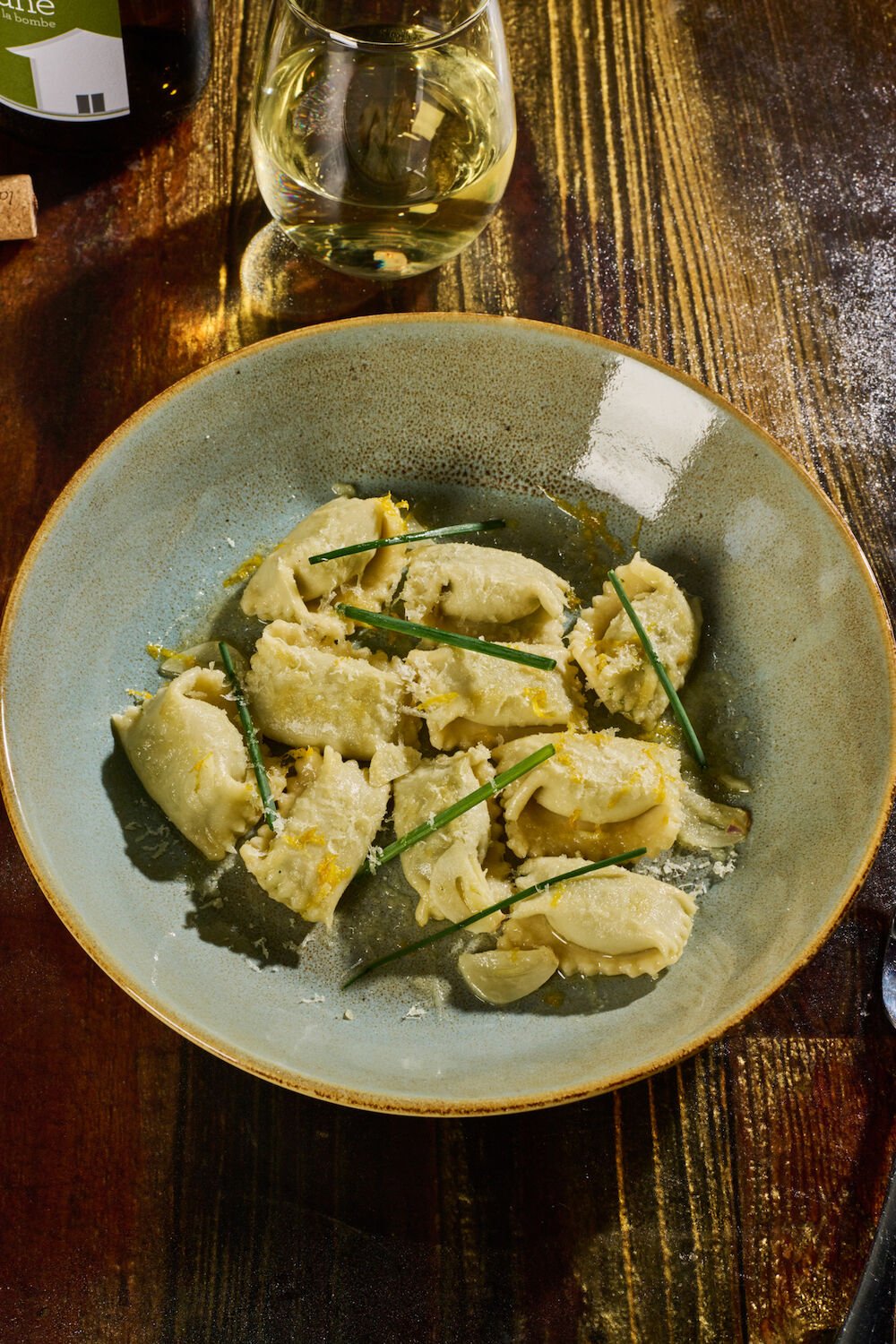 Photo Credit: Lindsay Kreighbaum
Donna Jean
Even more comforting than chef and owner Roy Elam's cast-iron mac and cheese, his 72-hour fermented pizza doughs, and his seasonal selections of handmade pastas is the realization that he named his restaurant in homage to his late mother. Drop in for weekend brunch or daily lunch, or take a pizza-, pasta-, or vegan cheese–making class at the Banker's Hill locale.2949 Fifth Ave, Banker's Hill
Eris Vegan Food Co.
After Eve Encinitas shuttered a few years ago, the staff took a brief hiatus, then reopened under the name Eris Vegan Food Co. They're bringing the same upbeat and cheery hospitality in new Oceanside digs with similar bistro-inspired fare as Eve. Think sunflower mozzarella-loaded fries, cast iron-seared veggie patties, and cilantro-lime rice–filled veggie bowls.302 Wisconsin Ave, Oceanside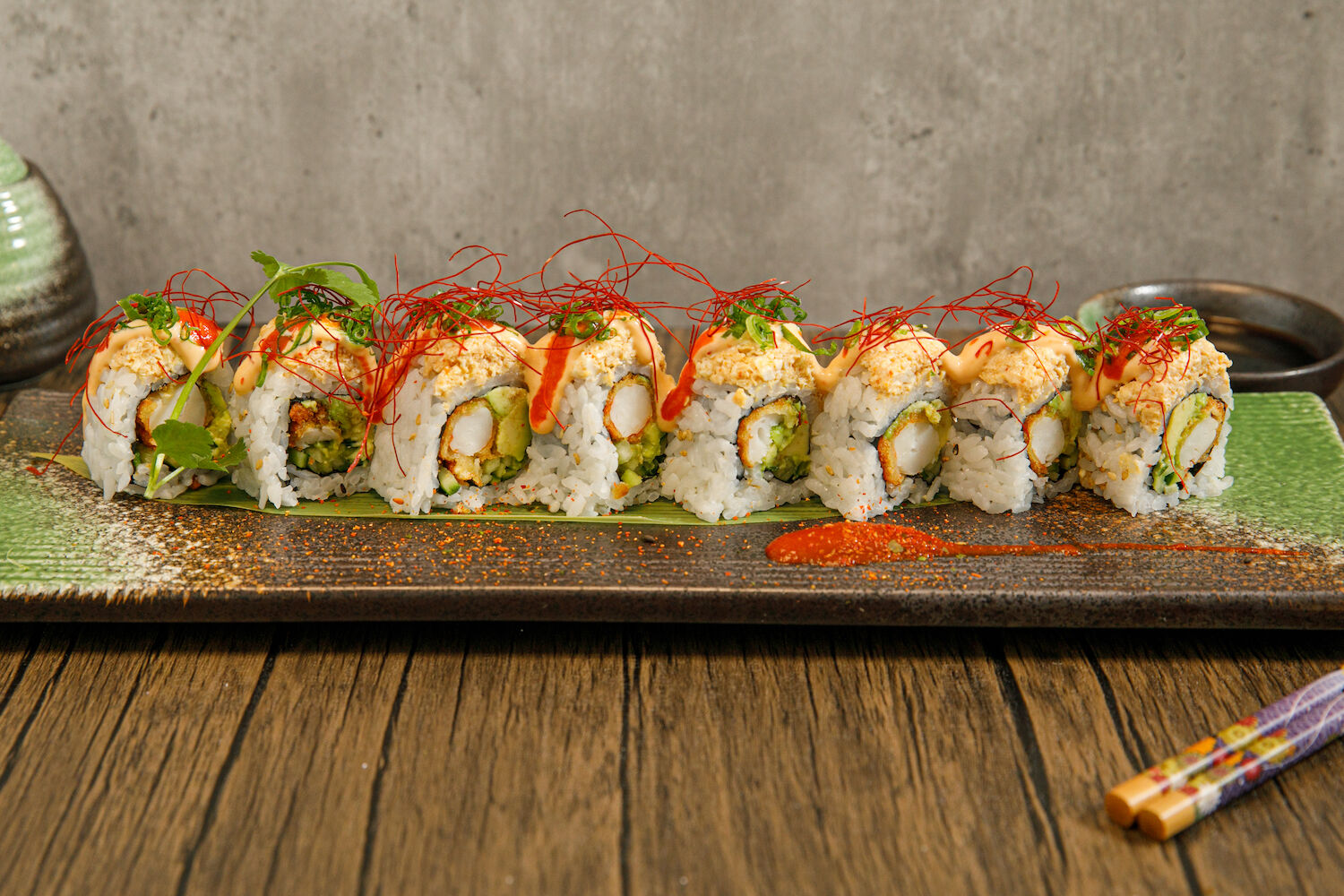 Gorilla Eats Sushi
Had Gorilla Eats Sushi been in the Aztec Food Hub during my days as a plant-based but cash-strapped SDSU marketing student, my life would have included fewer instant noodle packets and a lot more shiitake-and tempura asparagus–stuffed specialty rolls. Located in a midnight-blue building with white trim, the eatery also showcases a selection of two-piece nigiri, hand rolls, and classic rolls.6334 El Cajon Blvd, College Area
Evolution Fast Foods
If you pull up to your local drive-thru and request something plant-based, prepare to make a meal out of ice cubes, wilted trimmings from a head of iceberg, and the three french fries that took a swan-dive to the bottom of your brown paper bag. But why bother, when you could instead head to Evolution Fast Foods in Bankers Hill, San Diego's first vegan drive-thru, and have your pick of burgers, fries, tacos, and burritos served with compostable packing and utensils.2965 Fifth Ave, Banker's Hill
Grains Cafe
A curry-scented plume embraces those opening the doors to Grains Cafe in University Heights. Inside, sibling co-owners Napatr Chayodom and Katiya Hendricks are serving reimagined versions of the aromatic Thai dishes that defined their upbringing. They're pairing bites with a local draft beer selection, honoring our illustrious craft brew culture.2201 Adams Ave, University Heights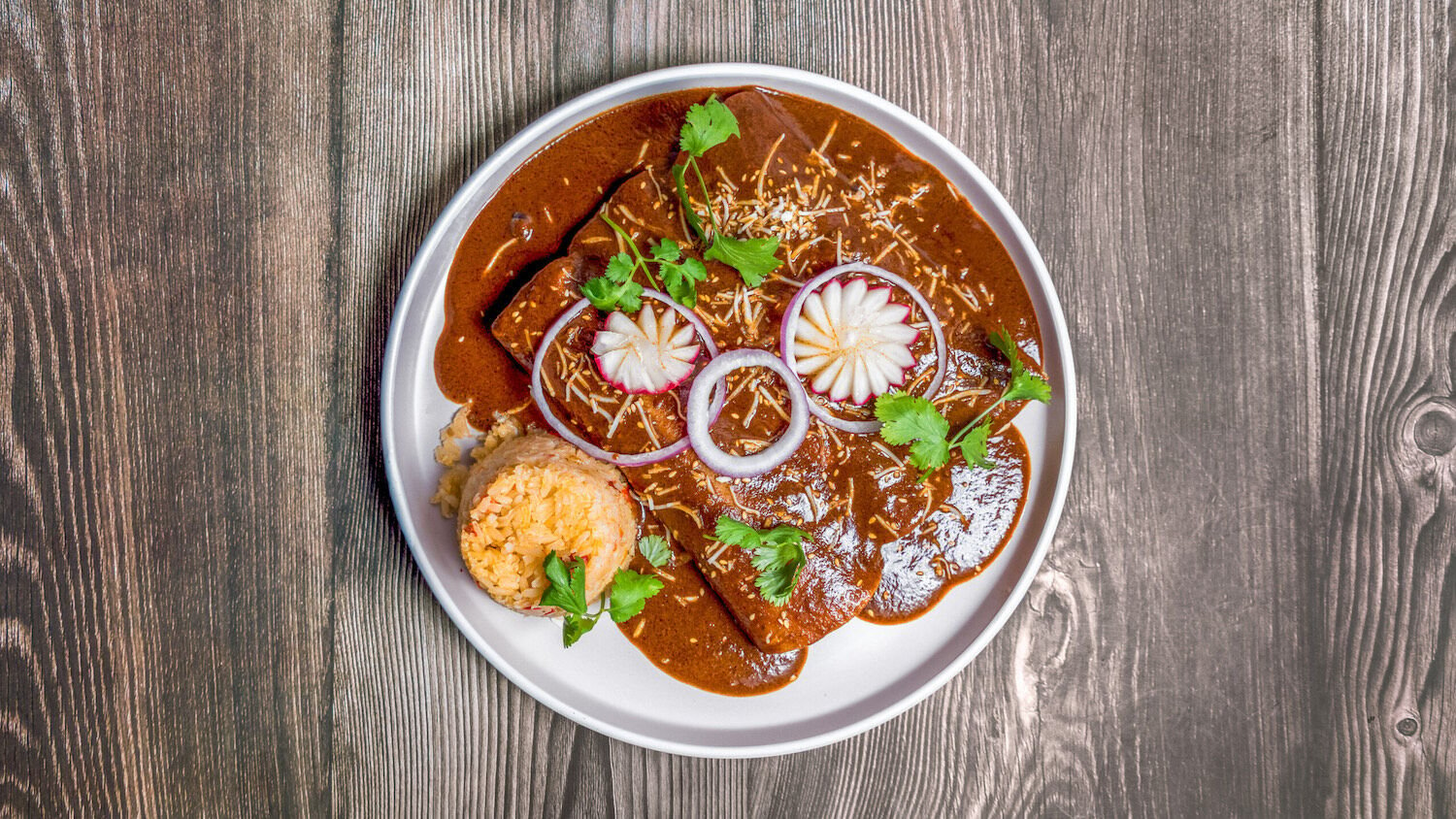 Phatties Vegan Mexican Restaurant
Around these parts, culinary magic can be found adjacent to convenience stores, across the street from the post office, or, like Phatties, in a nondescript Escondido strip mall. Phatties' menu has everything from jalapeno-marinated oyster mushroom aguachiles to banana leaf-wrapped, rajas-stuffed tamales and cinnamon-sugar-dusted churros.242 W Mission Ave ste d, Escondido
Green Door Cafe
Green Door Cafe lies along a potted plant-lined patio tucked beneath exposed wood beams on a beachy La Jolla block otherwise abounding with yoga studios and boutiques. Chef and owner Martin Hall is to credit for the entirely from-scratch menu, which includes carrot lox bagels, a red chard and leek quiche, and tempeh-topped mushroom flatbread.7644 Girard Ave, La Jolla
Hazel & Jade Bakery
The aromas inside Hillcrest's Hazel & Jade are a chorus of spices, freshly brewed espresso, and buttery croissants singing in three-part harmony. Walls paneled with floor-to-ceiling subway tiles assist the bits of natural light popping in from the patio in brightening the space. Display cases and a pastry shelf proudly house the day's bounty, which might be white cake filled with strawberry buttercream and pistachio-rose cookie pieces, twice-baked pistachio chocolate croissants, or cheddar chive biscuits.3852 Fourth Ave #100, Hillcrest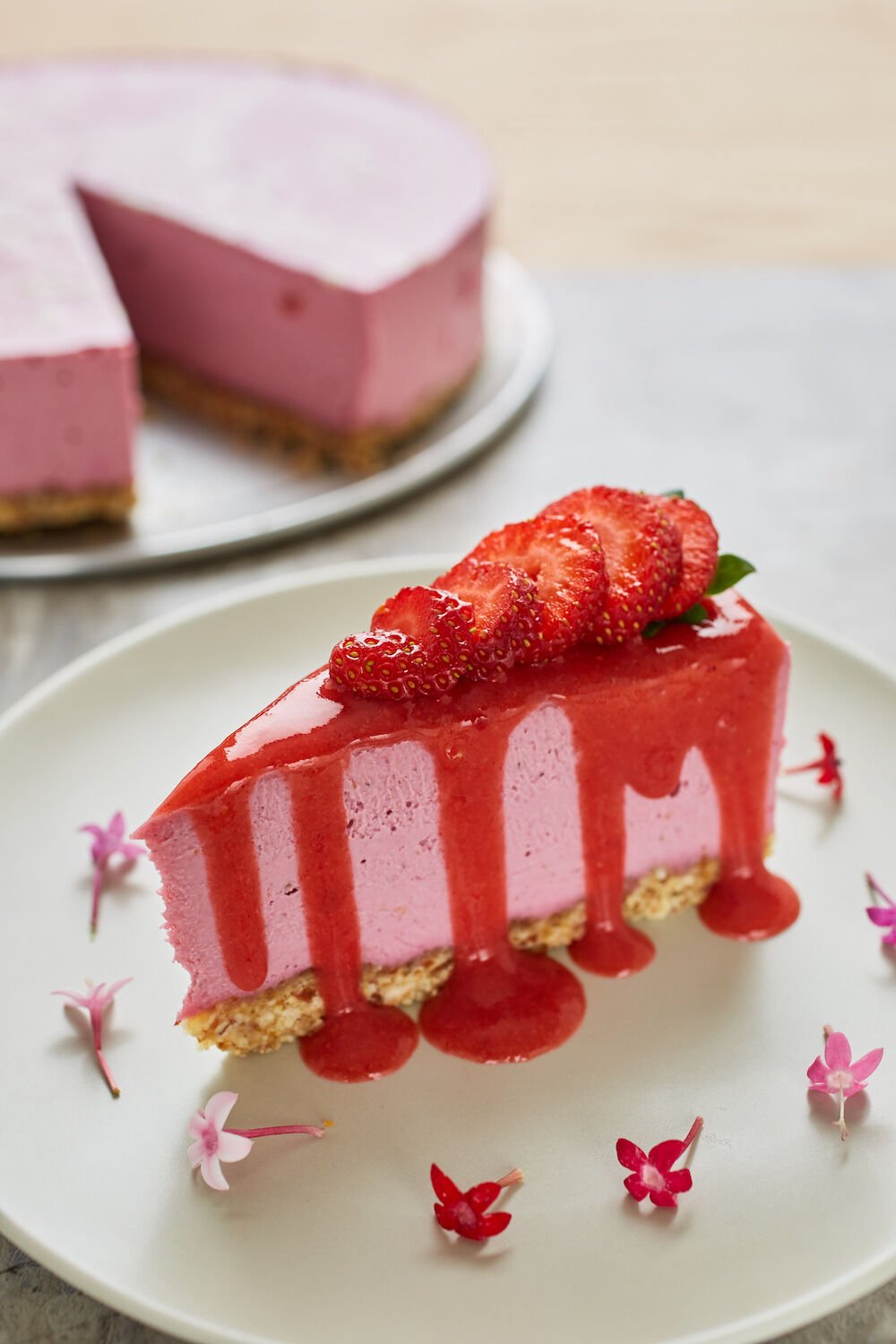 Peace Pies
Peace Pies is San Diego's only dedicated raw, vegan sit-down restaurant, and owner JP Alfred is entering his phoenix-rising-from-the-ashes era. He's in the thick of rebuilding the Encinitas branch of Peace Pies, which suffered unrecoverable fire damage a few years ago. He's bouncing back with an open, airy space in the same previously scorched structure while simultaneously running the inaugural Peace Pies on Voltaire in Ocean Beach.4230 Voltaire St, Ocean Beach
Kula Ice Cream
A myriad of nuts (peanut, almond, cashew), seeds (sunflower), and olive oil are the unifying anchors helping Kula Ice Cream achieve its creamy, luscious mouth feel. Kula is a word of Sanskrit origin with widespread adoption in the yoga community, where it signifies togetherness and inclusion. It's the same unity Kula spreads with its gluten-free, vegan ice cream sandwiches and pints (all of which are available at grocery stores throughout the county) that help bridge dietary gaps with dessert. 9883 Pacific Heights Blvd Suite F, Sorento Valley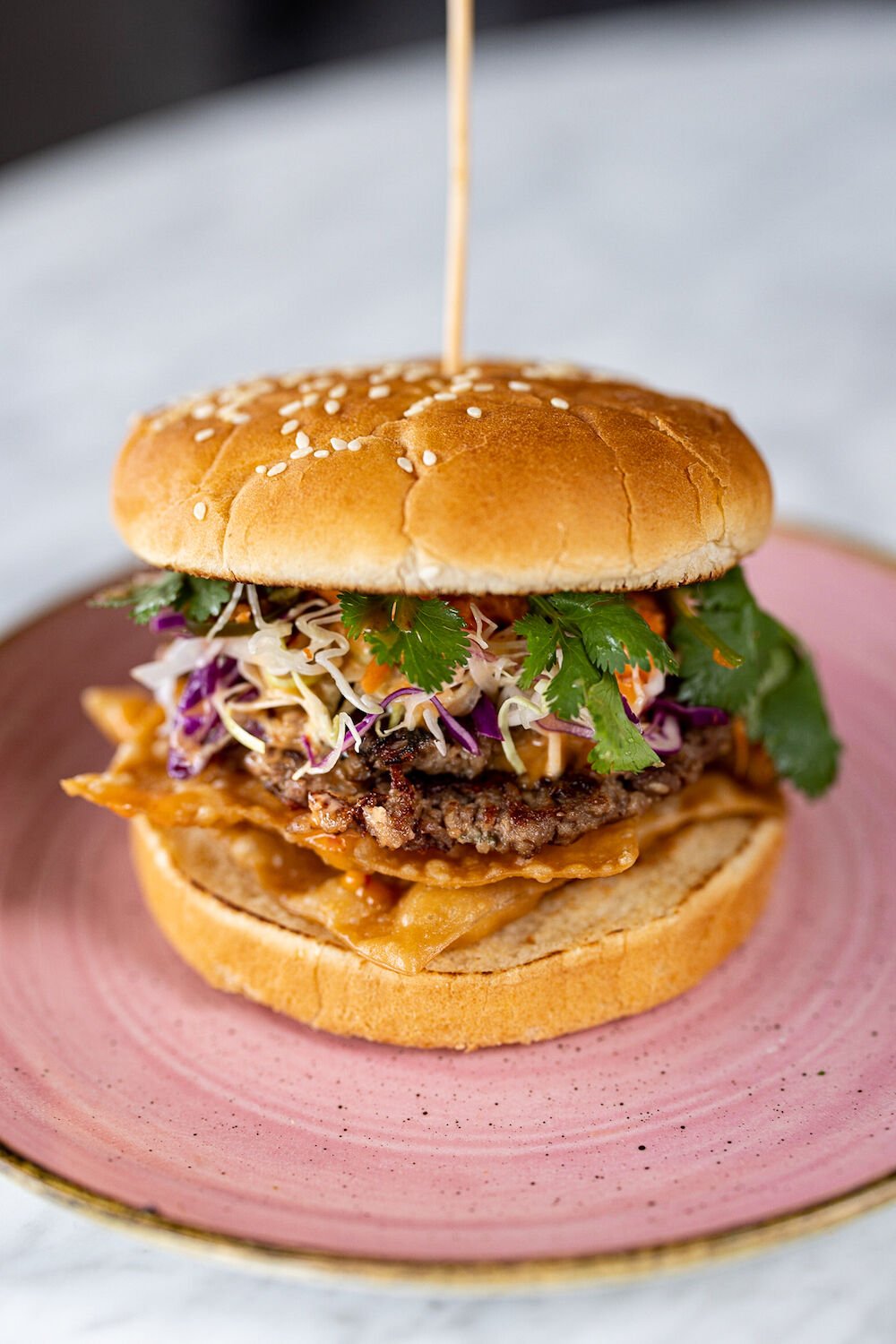 Photo Credit: Arlene Ibarra
Kindred
Our favorite gothic cocktail bar recently reopened in South Park after undergoing cosmetic enhancements. The results are a mosaic floor with brass inlays, high-top bar seating, and a dinner menu brimming with international influences, like carbonara dressed in bucatini cream, an eggroll burger filled with cilantro and sweet chili aioli, and a crème brûlée with macadamia crumble and preserved citrus.1503 30th St, South Park
Liticker's Mexican Grill (Vegan Options)
To avoid running the risk of offending the entire state of New York, I won't call Liticker's a bodega. What I will say is that this Ocean Beach outpost has it all: beer, wine, spirits, and convenience store goodies on one side, and a small-but-mighty kitchen on the other. With a menu where almost everything can be converted into a vegan-friendly offering, I'll compromise by saying Liticker's is bodega-ish (sorry, New York).4955 Voltaire St, Ocean Beach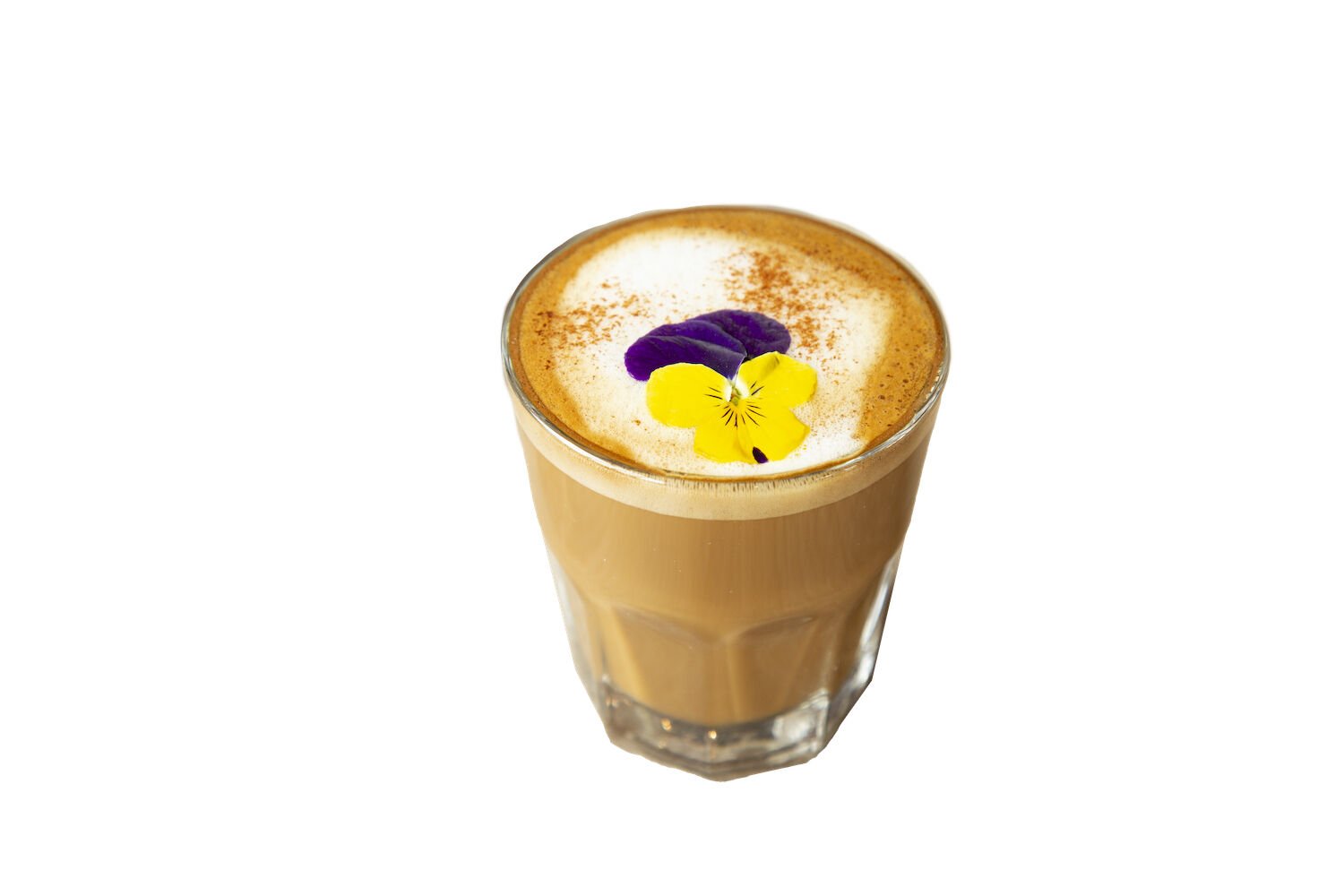 Trilogy Sanctuary
Rooftop aerial silk classes and infrared heated yoga adjacent to an organic, gluten-and soy-free café—did we even have to tell you it's in La Jolla? At Trilogy Sanctuary, downward dog your way into a plate of Sunset Tacos (housemade corn tortillas, roasted red peppers, kale, mole-marinated jackfruit), or sip and savor one of their dozen-plus superfood smoothies.Rooftop & Level 3, 7650 Girard Ave Suite 400, La Jolla
Maya's Cookies
Maya Madsen founded Maya's Cookies in 2015 to craft what she felt the market lacked: an irresistible, soft-baked vegan cookie with imaginative flavors. Every variety is grounded in her travels and life experiences and can be found at her storefronts in Grantville and San Marcos, under her vibrant hot-pink tent at Saturday and Sunday farmers markets, or at your doorstep (if you opt for nationwide shipping).4760 Mission Gorge Pl, Allied Gardens
Plant Power Fast Food
Plant Power Fast Food has locations sprinkled across San Diego in neighborhoods like Ocean Beach, Encinitas, and Escondido and on the SDSU and UCSD campuses. Plant Power sees its burgers as catalysts for chang—a means of demonstrating how care for the environment does not have to come at the expense of flavor or convenience.Several Locations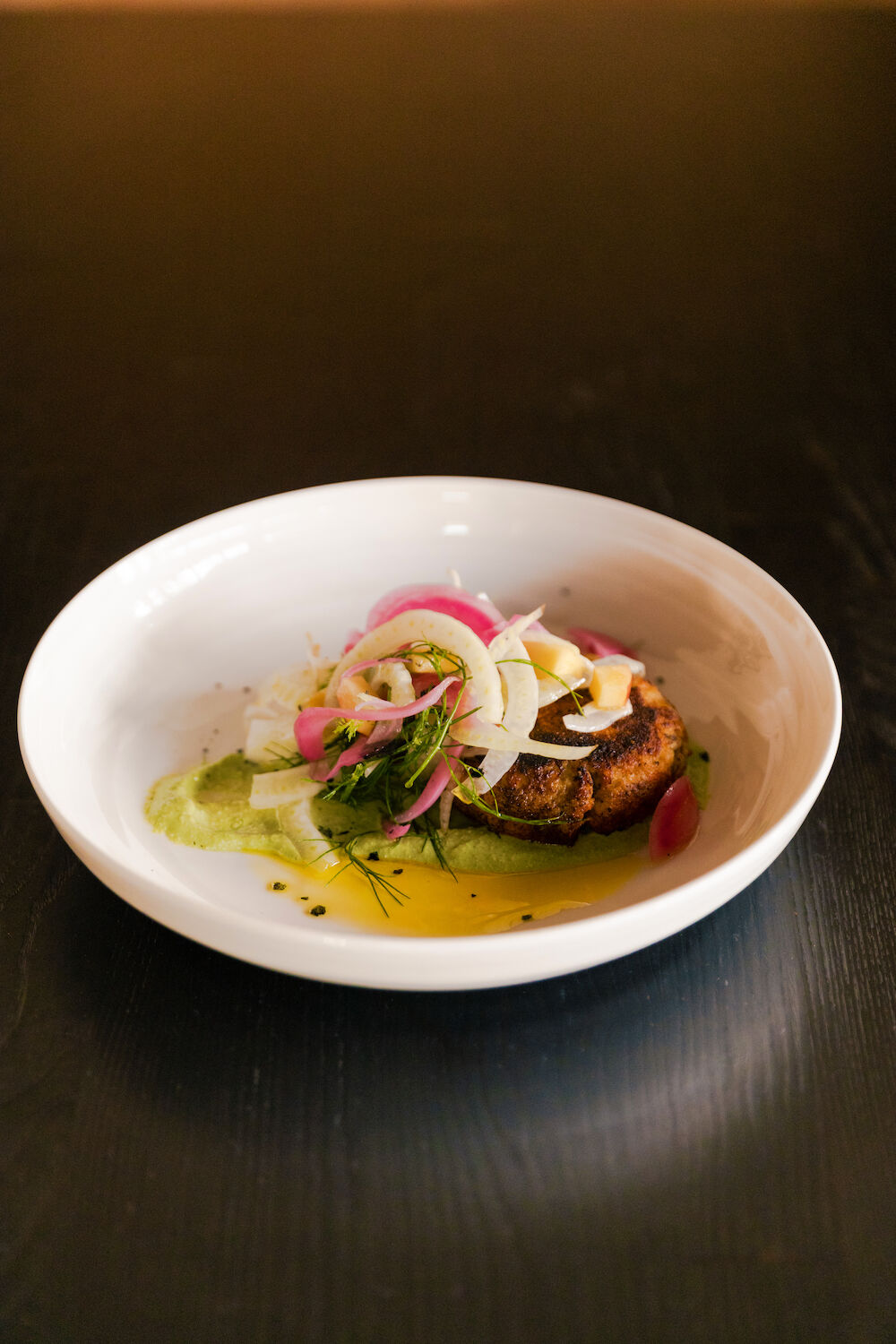 Photo Credit: Israel Palacio
The Plot
Here, "zero-waste" isn't some trendy food marketing moniker, but the tangible efforts of co-founders Jessica and Davin Waite. They help combat the United States' vexing food waste issue by operating an entirely vegan kitchen in Oceanside (a Carlsbad location is opening soon), composting, recycling, making plant milk in-house, and convincing farmers to deliver produce without first wrapping it in plastic.1733 S Coast Hwy, Oceanside
Ranchos Cocina (VG + VE)
North Park's Ranchos Cocina has been family-owned and -operated since 1994, so I figured they'd know a thing or two about making a killer agua fresca. What I wasn't expecting was for the silky, rice-based bev to hit my table in a king-sized glass chalice. Sure, their 50-plus-item menu packed with tacos, tamales, and tortas galore keeps me coming back, but it's the horchata (which left a constellation of warming spices across my beard) that really does the trick.3910 30th St, North Park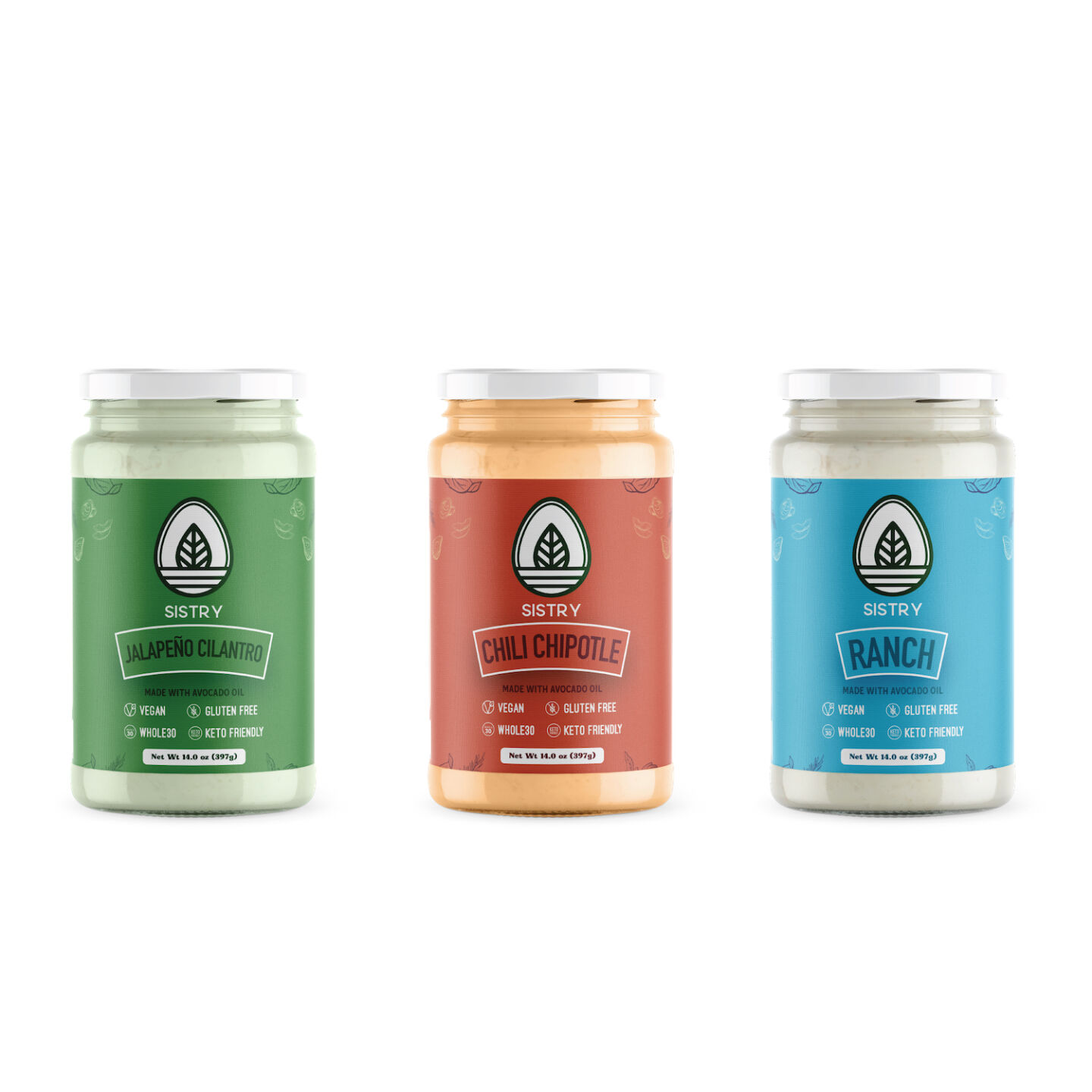 The Purple Mint
The words "Vietnamese fusion" conjure visions of slurping phở and completing the ritual of squeezing a lime wedge and dunking bean sprouts into a deeply savory broth. Chefs often achieve phở's signature richness by simmering bones with herbs and aromatics, so discovering a completely meatless version feels like finding a rare gem. The Purple Mint in Allied Gardens serves its phở with shiitake mushroom and rice noodles resting in a vegetable-based broth with your choice of soy protein.6171 Mission Gorge Rd UNIT 118, Allied Gardens
San Diego Vegan Market
Squinting while trying to read and pronounce the multi-hyphenated ingredients on a nutrition label can feel like studying for the Scripps National Spelling Bee, which explains why San Diego Vegan Market has become a cornerstone for the plant-based community. Leave your readers at home and close your Google app. It's all vegan, all the time, and waiting for you off Mission Gorge in Grantville.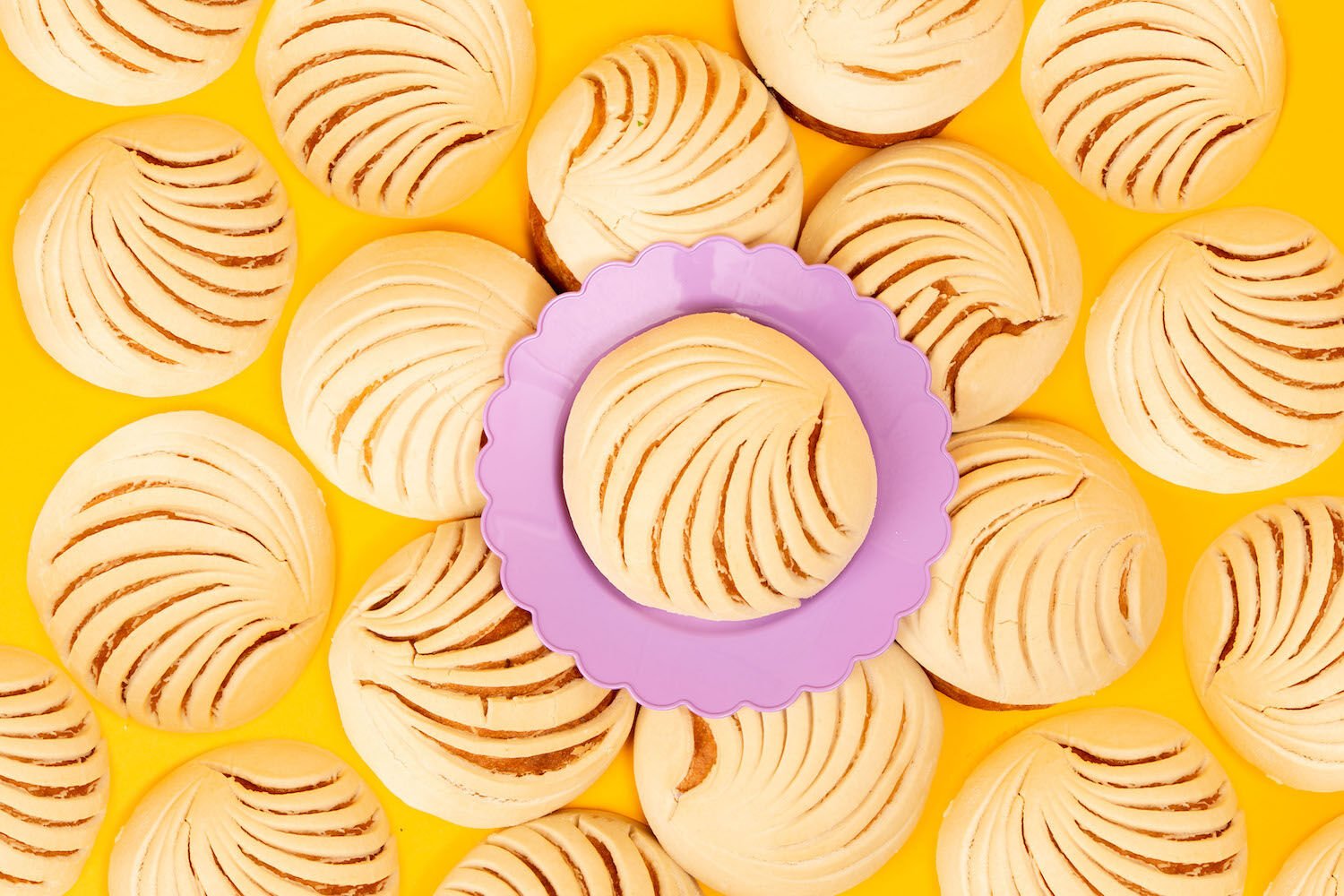 Split Bakehouse
Find Split Bakehouse on the patio portion of the Grossmont Center food court, where panes of plexiglass are the only things separating you and a cache of fresh-out-the-oven pastries. You can go savory (jalapeño cheeze galette, jalapeño popper pocket) or sweet (conchas, cinnamon rolls, donuts), but don't get attached. Split's menu rotates seasonally, so a handheld peach tart today may be a lemon-and-powdered-sugar danish tomorrow.5500 Grossmont Center Dr #219, La Mesa
Plumeria Vegetarian Restaurant (VG + VE)
Situated along the main University Heights drag, Plumeria shares a city block with coffee shops, ice creameries, breweries, and cocktail bars. As a Thai-fusion bistro, Plumeria distinguishes itself with noodle-forward entrées and family-sized vegetable stir-fries known for pops of lemongrass against the sourness of freshly squeezed lime balanced by the zing of Thai chilis.4661 Park Blvd, University Heights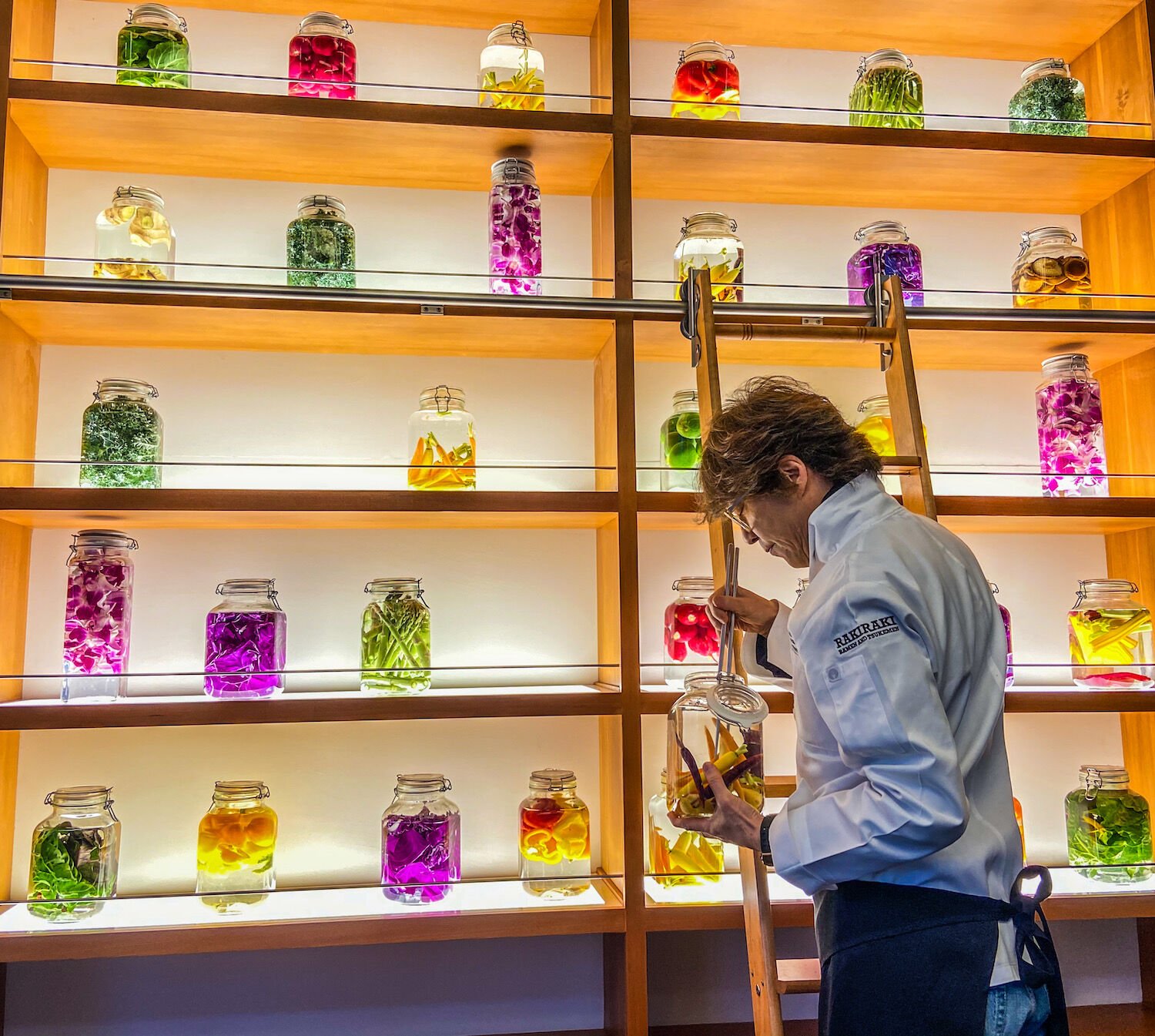 The Yasai
The Yasai is chef Junya Watanabe's ode to fermentation. With locations in Little Italy and Convoy District, chef Watanabe, who also helms Convoy's RakiRaki, collaborates with chef Hajime Matsuoka, crafting menus packed with vegetable-forward takes on ramen and specialty sushi rolls. Veggies assume a starring role on each plate and waste no time idling in the shadows for their shot at mimicking meat.Little Italy and Convoy District
Sipz Vegetarian Kitchen (VG + VE)
Sipz is a San Diego–based pan-Asian chain with locations in Clairemont, La Jolla, and North Park. The nearly identical menus lean into the defining flavors of tamarind, garlic, lime-flavored coconut milk, charred veggies, and toasted peanuts to achieve herbaceous dishes bursting with umami.Several Locations
Veganic Thai Cafe
Thai curry is a revelation. A savory and aromatic reminder that some of life's greatest joys are in a kaffir lime–and coconut milk–filled bowl with carrots, basil, and a sidekick of steamed rice. Veganic Thai Cafe in Hillcrest offers a varied curry selection (red, green, yellow, pumpkin, panang) with the option to add an array of soy proteins. The remainder of the menu features the classics: pad thai, drunken noodles, tom kha soup, and veggie stir-fries.1417 Suit A, University Ave, University Heights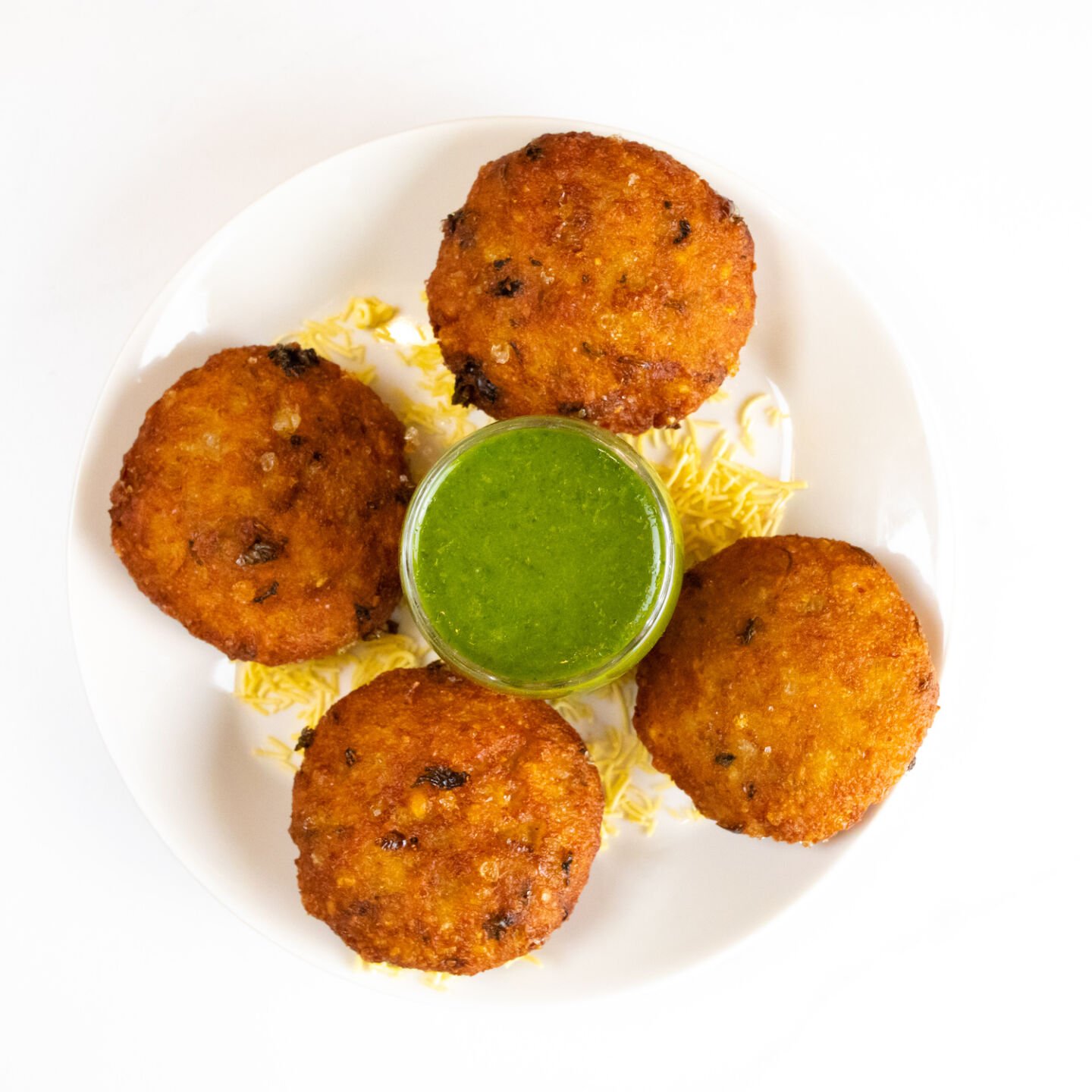 Sattvik Foods (VG + VE)
Chef and owner Kanta Jina draws on her home culture of Kenya and her international travel experiences to craft Sattvik's dangerously flavorful paneer curry, pea-packed samosas, and handmade, whole-wheat rotis. When Jina isn't tending to her Miramar storefront, she's out catering weddings, birthday parties, and corporate events.8650 Miramar Rd ste b, Miramar