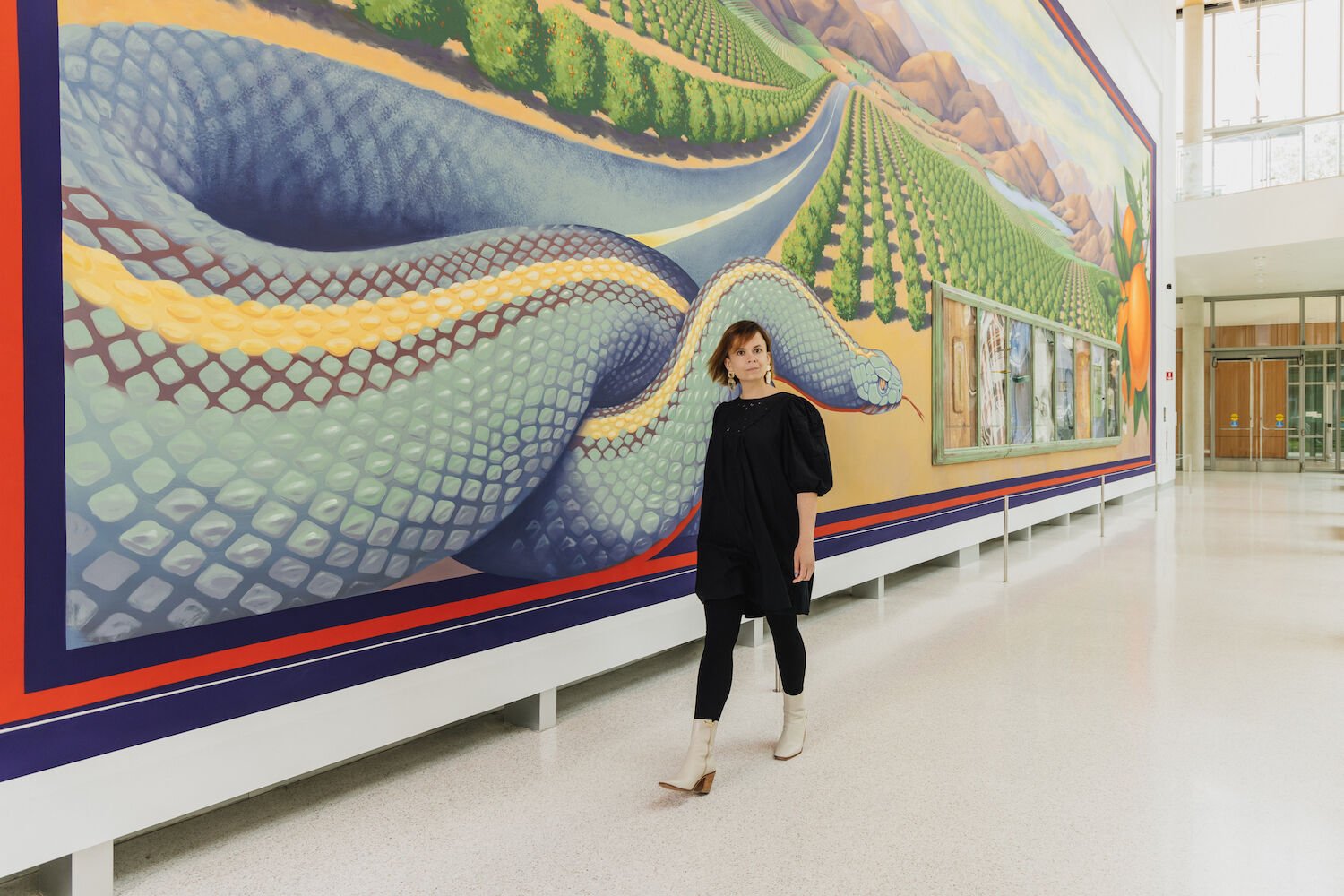 Stacy Keck
Arte Accesible
Jessica Berlanga Taylor
As a girl walking to school just outside Mexico City, Jessica Berlanga Taylor passed iconic murals by David Alfaro Siquieros. As the new director of UC San Diego's Stuart Collection, she wants to spark the same sense of awe she felt back then, experiencing world-class art in daily life."Siquieros had a lot to say about public art and access," says the binational Berlanga Taylor, formerly a contemporary art curator in Mexico City. "That was a big influence."Established in 1981, the Stuart Collection includes 22 site-specific pieces from artists as boldface as Robert Irwin, Niki de Saint Phalle, and Alexis Smith, scattered across the sprawling 1,200-acre campus. Under founding director Mary Beebe, the program scaled new heights with Do Ho Suh's popular Fallen Star, a house seemingly teetering on the edge of a building.Among Berlanga Taylor's goals? Making the exceptional collection even more accessible—the next piece certainly is: KAHNOP • TO TELL A STORY, an 800-foot-long celebration of poetry, formally debuts this spring at the campus trolley stop. And while commissioning fresh works will be a thrilling part of the job, Berlanga Taylor can't wait to hype the existing ones."I'm creating a public program around the art to activate through performances, music, poetry readings, and updating the interpretation of the pieces," she says. "A lot of people on campus want to collaborate with Stuart Collection to enhance its presence and broaden its influence off campus."
On the Horizon
This spring, KAHNOP • TO TELL A STORY by Ann Hamilton will be unveiled at The UC San Diego Central Campus Station.
---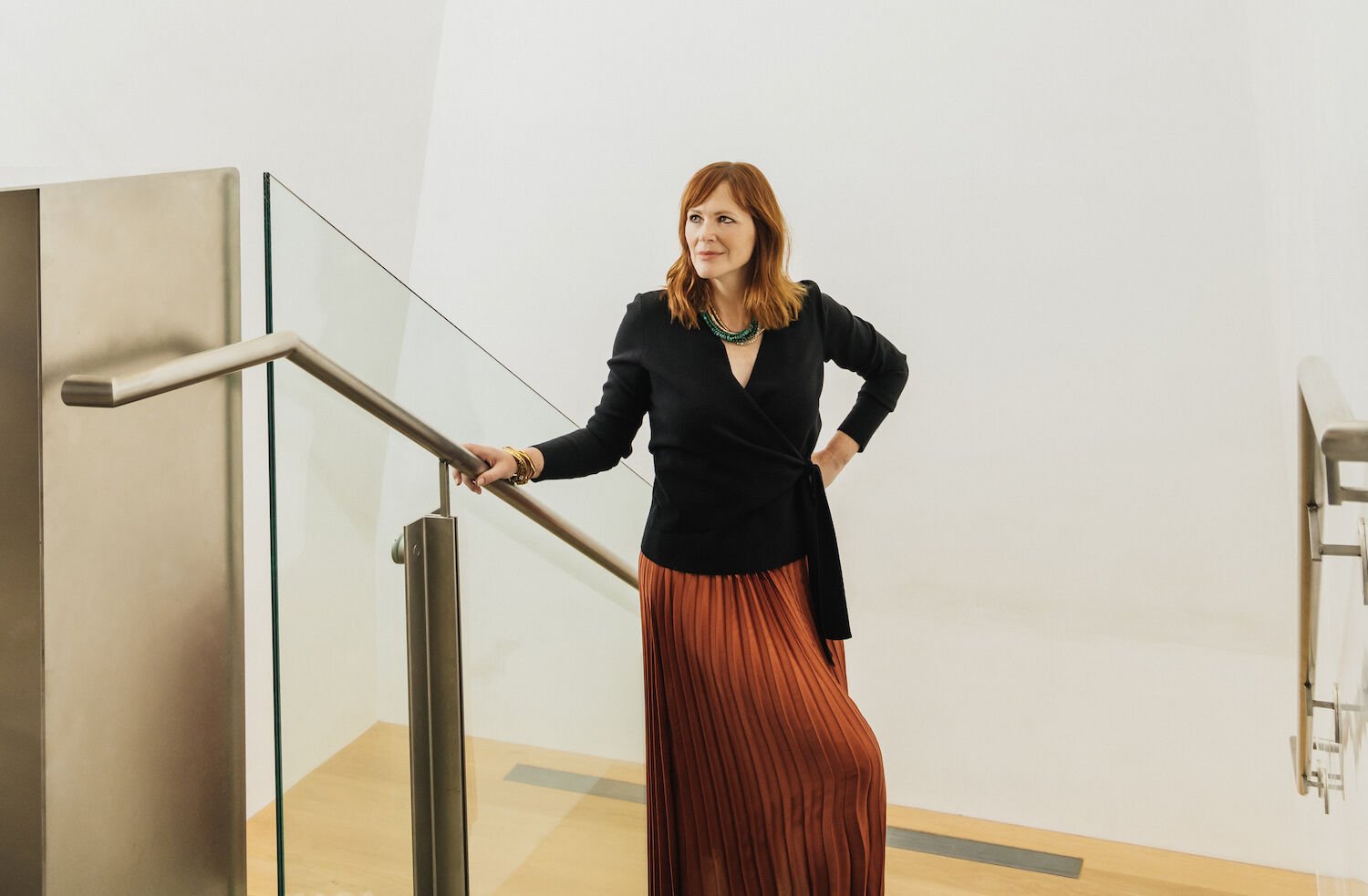 Stacy Keck
Crafting Design
Jessica York
When it comes to the Mingei, executive director Jessica York understands the assignment. Replacing her longtime mentor Rob Sidner means she knows every inch of the museum. Literally. She helped plan its transformative and award-winning renovation by San Diego architect Jennifer Luce."I focus on human creativity as well as craft traditions that are really a source of cultural identity and pride," says York. "Mingei has the potential to become an even more meaningful resource for our region."Exhibit A: The museum's third annual San Diego Design Week showcases in-demand local artisans, designers, and architects—called Inspiration Inspiración, running Sept. 21 to 25—but the binational programming has garnered notice globally. San Diego and Tijuana have been designated a World Design Capital for 2024, the first dual-city destination for the festival."The Mingei played a role in the bid to achieve that," says York. "As a museum of folk art, craft and design, we saw an opportunity to carry the banner for design in a new way."Coming sooner: Piñatas: The High Art of Celebration opens October 28. The exhibit, organized by guest curator Emily Zaiden, features contemporary artists and at least one-megawatt commission from the San Diego-Tijuana region. It's sure to be a bash.
Save the Date
Piñatas: The High Art of Celebration by curator Emily Zaiden features work from a variety of piñata artists, including Diana Benavidez who hails from the SD-Tijuana region. October 28-April 30, 2023. 
---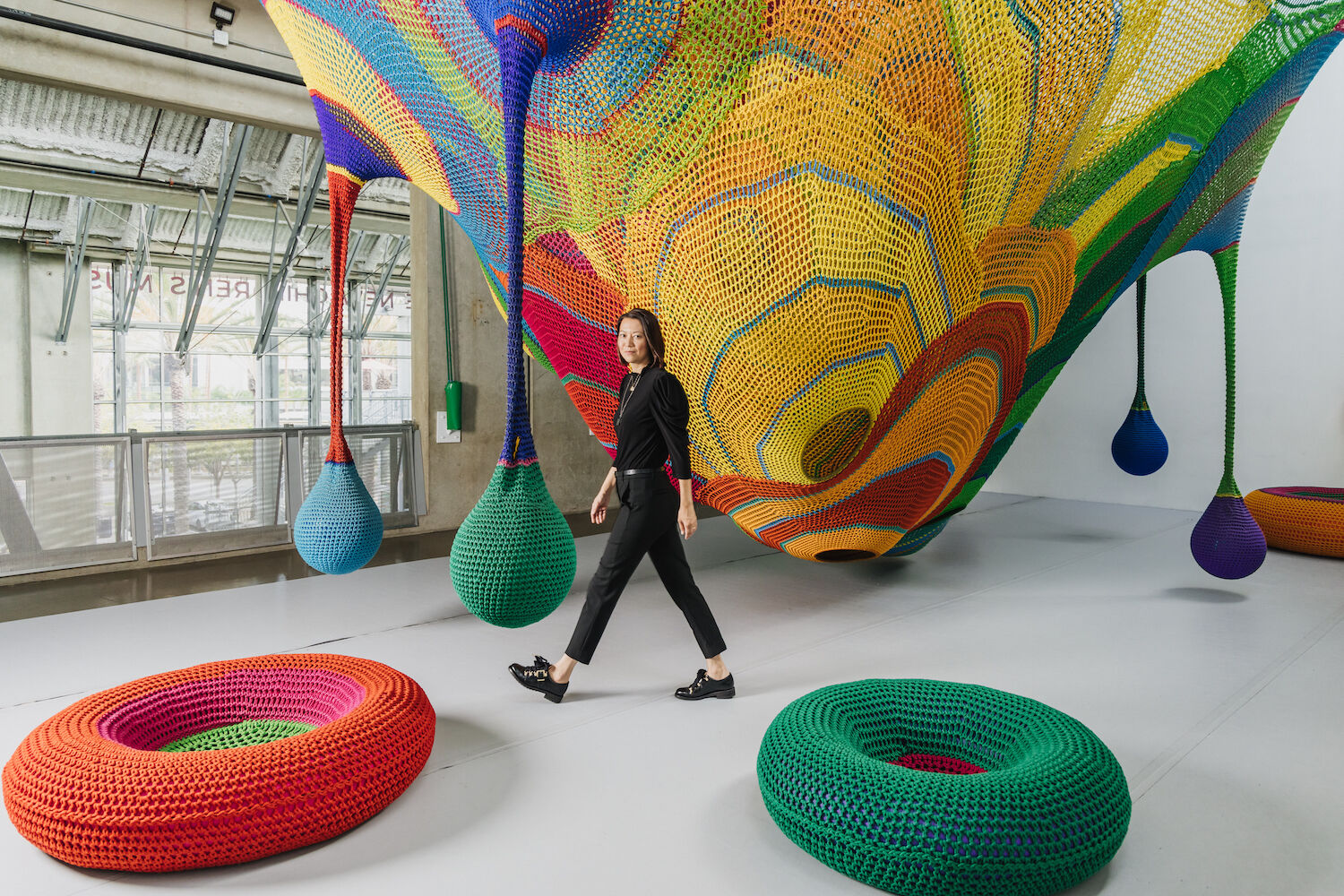 Stacy Keck
Family Engagement
Elizabeth Yang-Hellewell
Elizabeth Yang-Hellewell arrived with a not-so- secret advantage as the CEO and executive director of The New Children's Museum. "My wife and I have a 5-year-old and an almost 2-year-old," she says. "I am the audience."Her former gig at MCASD didn't exactly allow full-contact museum-going. "It's high-touch here," says Yang-Hellewell of the NCM, which sees up to 1,000 visitors a day during summer. "There's nothing better than seeing people play in, on, and around contemporary art. I've worked in contemporary art spaces almost my whole career, and that level of engagement is what you want."Fearing sensory overload? Fret not. A new installation from artist Michelle Montjoy gives kids and parents Breathing Room. Think soothing colors and hanging hand-knitted textiles that undulate serenely in a relaxed breathing cycle."It's a quiet space," explains Yang-Hellewell. "Neurodivergent children can experience our installations in a different way. I really want to explore accessibility and how we can serve our communities better." She adds that some younger NCM employees even remember visiting as kids growing up in San Diego. "People develop core creative memories at the New Children's Museum."
On the Horizon
This month, the museum unveils phase two of Breathing Room, a sensory-friendly space to pause in an otherwise highly active environment. Oceanside artist Michelle Montjoy has been knitting pods for children and families to cocoon.
---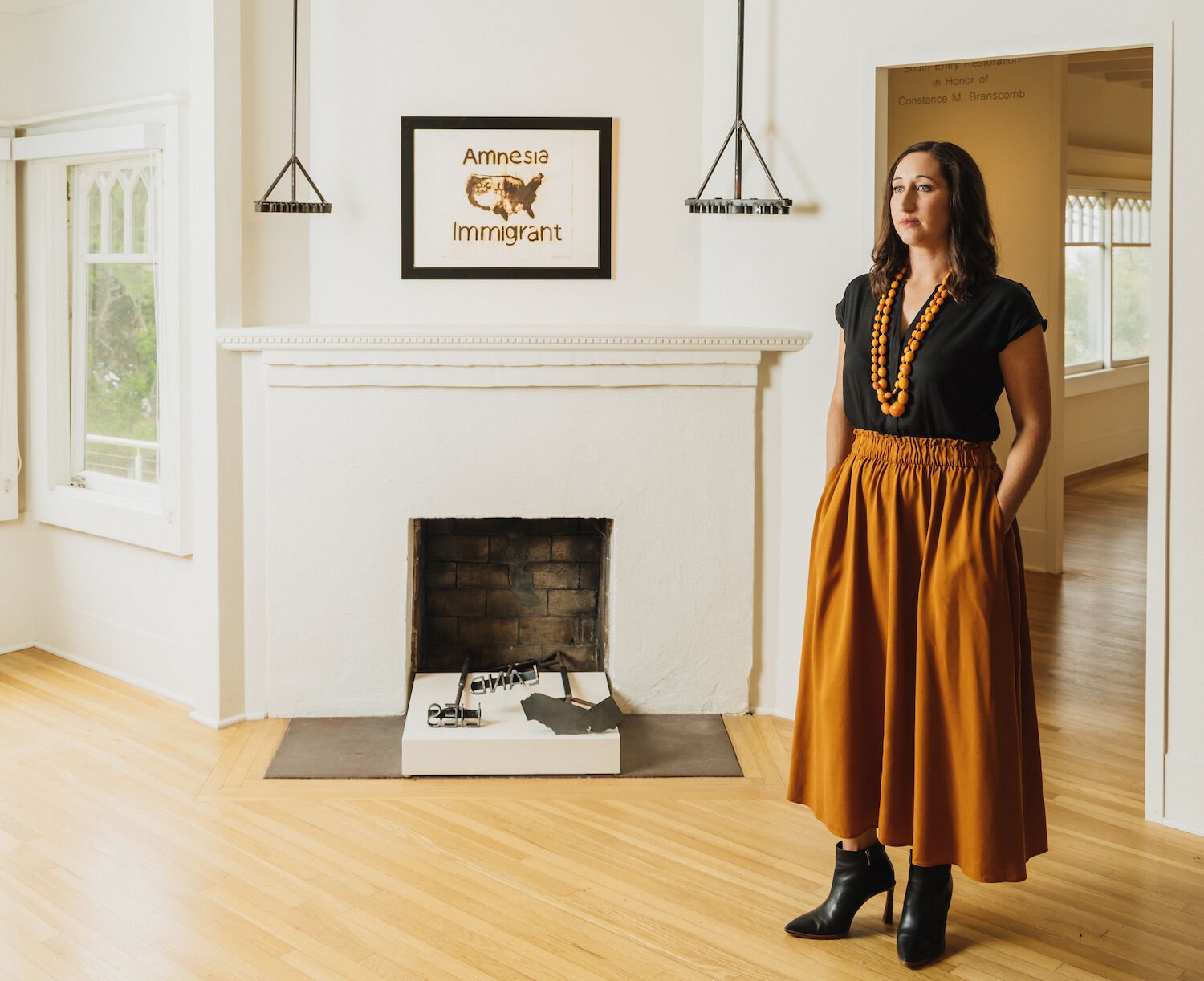 Stacy Keck
Peering at the Past
Lauren Lockhart
For a mellow seaside town, La Jolla features mightily on San Diego's art scene. "It's so impressive the impact this small community has had," says Lauren Lockhart, the new executive director of the La Jolla Historical Society. "We are truly a hub of arts and culture." Since her arrival, LJHS continues to emerge from the shadows of the Museum of Contemporary Art next door.Noteworthy modern architecture, cutting-edge scientific research via a Salk Institute collaboration, and cosmopolitan theater and visual arts are all packed into their 1904 seaside cottage. Voices from the Rez, running through September 4, explores the work of ten Native American artists living on San Diego reservations.For Lockhart, the potential subject matter feels endless."We always start with a thread that is drawn from our history here," says Lockhart, a UC San Diego grad. "But it's important to us that they be interdisciplinary so we can engage lots of different experts and community members."Case in point: The Smallest Show on Earth running through January. Curated by Scott Paulson from the UC San Diego Library, the exhibition taps into the current vogue for paper craft with a deep-dive look at antique toy paper theaters."I love that our program is really diverse and art is often a vehicle we use to translate history," says Lockhart. "We're working with local artists who are reinventing and exploring this several-hundred-year- old form. We're going to have theaters talking about the contributions of African-Americans and Latinos to La Jolla's history."It's history with a twist: The more you peer into the past, the more you learn about San Diego today.
Save the Date
The Smallest Show on Earth: Paper Theaters Explored, celebrates the history and recent innovations in this playful and engaging art form. Sept. 23 – Jan. 22.Sacred Canyons & Rare Trees: Torrey Pines – San Diego's Symbol of Preservation, traces the history of this unique resource from its earliest inhabitants to present-day climate challenges. Feb. 10 – May 28.