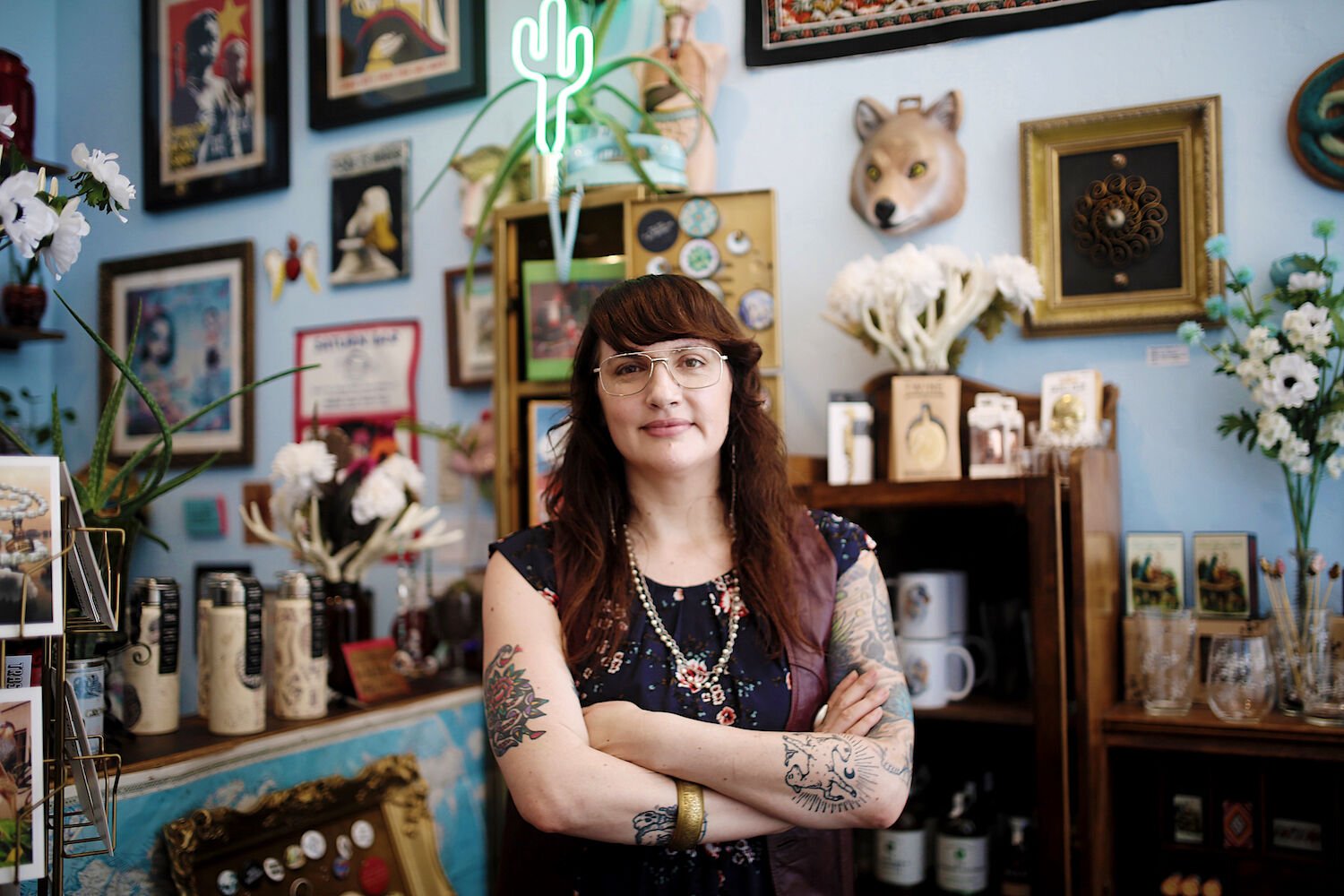 Madeline Yang
Ones to See
The most recent mural to go up in national landmark Chicano Park pays tribute to a major cultural institution of Chicano life: the car club, and the lowriders who created rolling works of art. The five-story mural is dedicated to Brown Image, the shop in Barrio Logan where many clubs workshopped their cars. According to artist Henry Rodriguez, he funded the mural and sketched it out using photos from his family album.The painting—which uses lowrider-art techniques like airbrushing and gold flakes—took 10 months to complete and involved over a dozen local artists, including well- known muralists Victor Ochoa and Roberto Posas. The artwork features dozens of faces Barrio locals will recognize and completely covers one of the massive pillars holding up the 5 Freeway that straddles the Chicano Park playground. Murals are a huge part of the Chicano artistic expression, but Rodriguez says few, if any, have depicted the iconic car clubs. "It's art as education," he says.The binational art scene is alive and well, thanks in large part to San Ysidro's Casa Familiar. The organization recently ran a paid apprenticeship for 17 emerging artists in the San Diego-Tijuana region, which resulted in an exhibition called New Native Narratives (Nuevas Narrativas Nativas) at The Front: Arte & Cultura. Ones to watch include Natalia Ventura, whose Arropada is almost like an embroidered veil or a map to a continuous, somewhat convoluted journey; Evan Lopez, who uses 32 ceramic letters made from Tijuana River Valley sediment in She Gives Us Water to display natural links between San Diego and Tijuana; Adrián Del Riego, whose sculpture of an antenna with plants evokes both the shared flora and radio waves of the border region; and Casiel Sanchez, a visual artist and one of San Diego Magazine's designers.Created during the pandemic, Melody Moulton's Trash Lamb Gallery in South Park is a leap of faith into the realm of quirk and oddballism. She's struck a chord and seems to be nourishing a section of San Diego's bohemian soul. Trucker hats get a cheeky graphic update and eccentric posters pack a visual punch. But Trash Lamb isn't just another source of radical low-brow tchotchkes. Moulton, a visual artist herself, is a talented curator with an eye for the interesting. She curates shows at the shop at least twice a month, featuring work from local and national artists.
---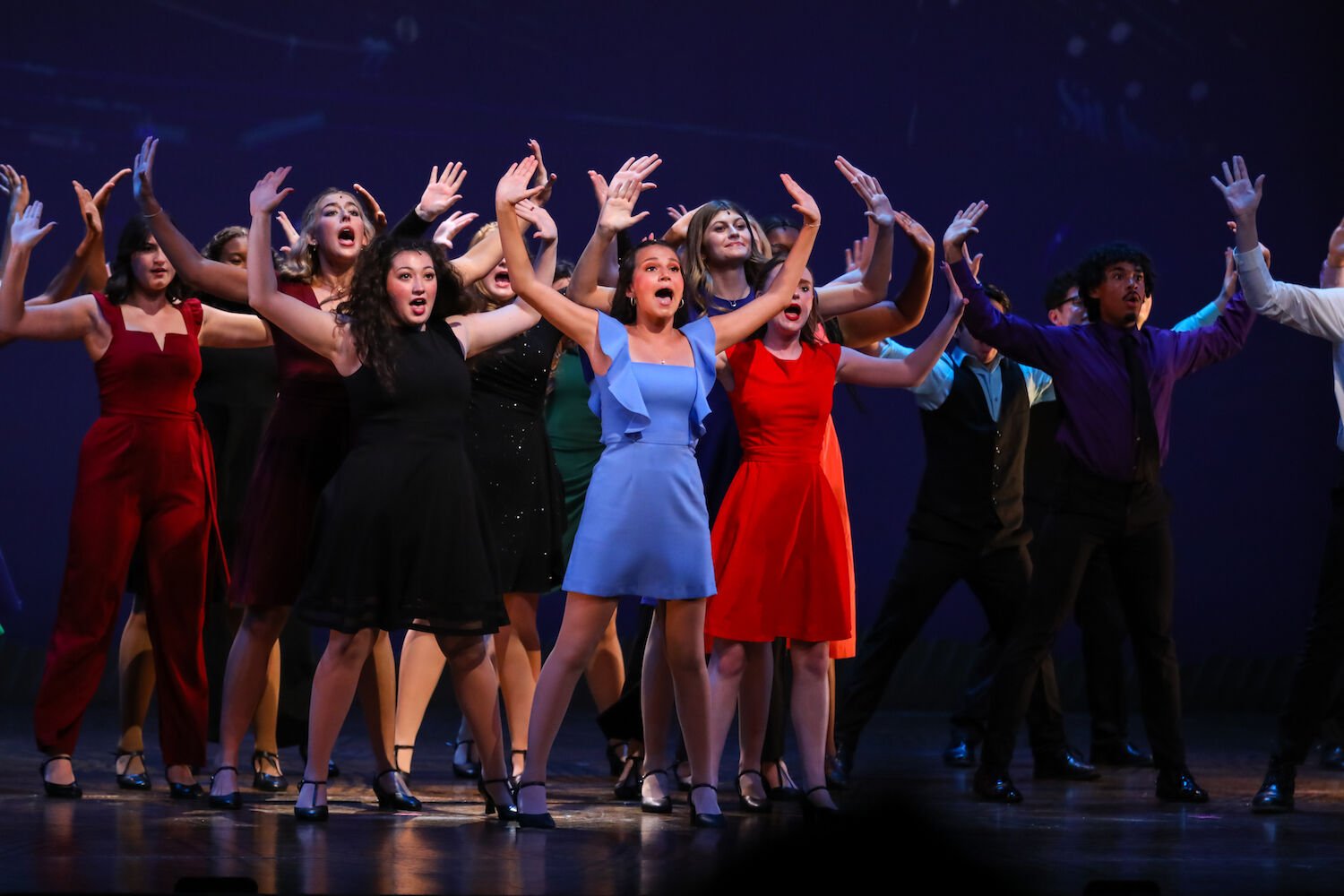 Broadway San Diego
Ones to Watch
Local playwright Christian St. Croix grew up as a working-class kid and only ever expected writing to be a hobby. As a result, his plays feature brightly written, honest-job characters from Black and LGBTQ communities, set in situations where compassion and grace undergird their every move. "I like to give the working class and everyday queer joes—we exist—a sense of magic and possibility," he says.Hailed by American Theatre Magazine as a playwright to watch, he recently debuted plays in Seattle, and his work was a finalist for the Eugene O'Neill National Playwriting Conference. Locally, his award-winning play Monsters of the American Cinema (which debuted at the San Diego Fringe festival in 2019) will be staged in the upcoming season of the recently reopened Diversionary Theatre.It's no secret San Diego is a secret theater hotbed. Playwrights and actors come here to cut their teeth before venturing to NYC and nationally renown stages like La Jolla Playhouse encourage a strong crop of homegrown young actors. Every year, the Broadway San Diego Awards recognizes the top high school thespians, then sends them to the National High School Musical Theatre Awards (The Jimmys) in New York. This year, they sent Kendall Becerra from Coronado School of the Arts and Ryan Sweeney from Canyon Crest Academy. Performing on a Broadway stage, Becerra took "Best Performance"—the highest award in the country for high school musical theater.
---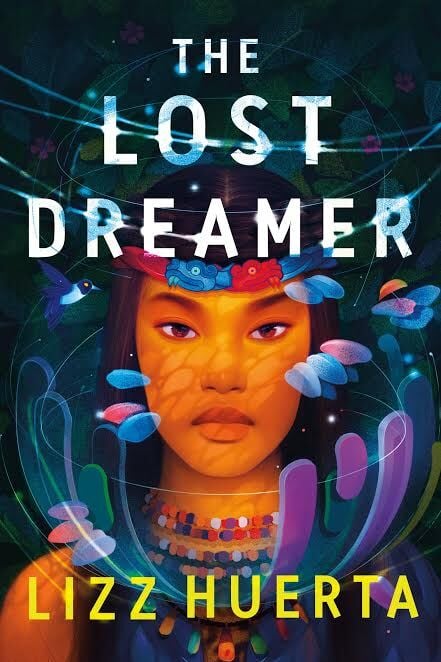 Courtesy of Lizz Huerta
Ones to Read
Earlier this year Lizz Huerta, a San Diego native with roots in Mexico and Puerto Rico, released her eagerly awaited YA novel, The Lost Dreamer. It's a story of Mezo-America, female seers, and life among indigenous peoples. Huerta has been on a wide-ranging book tour where the audience is largely comprised of young Latinas."Representation is so important when you are trying to figure out who you are," she says. "And there are very few models that speak to pre-[colonial] contact culture. I would have loved a book like this growing up."Formerly known as The Grove, The Book Catapult is giving South Park some percolating literary cred by luring notable authors for its reading series—like the aforementioned Ms. Huerta, as well as national best-selling author, L.A. Times columnist, and San Diegan Jean Guerrero. Co-owners Jennifer Powell and Seth Marko revamped the shop and envisioned what Powell calls "a third space" where books one might not usually find come together with people to build a sense of curiosity and community.They're featuring a long-running mini-exhibit of graphic art, curated by Marko, the latest of which is a charming mural by local graphic artist Sara Gharemani.
---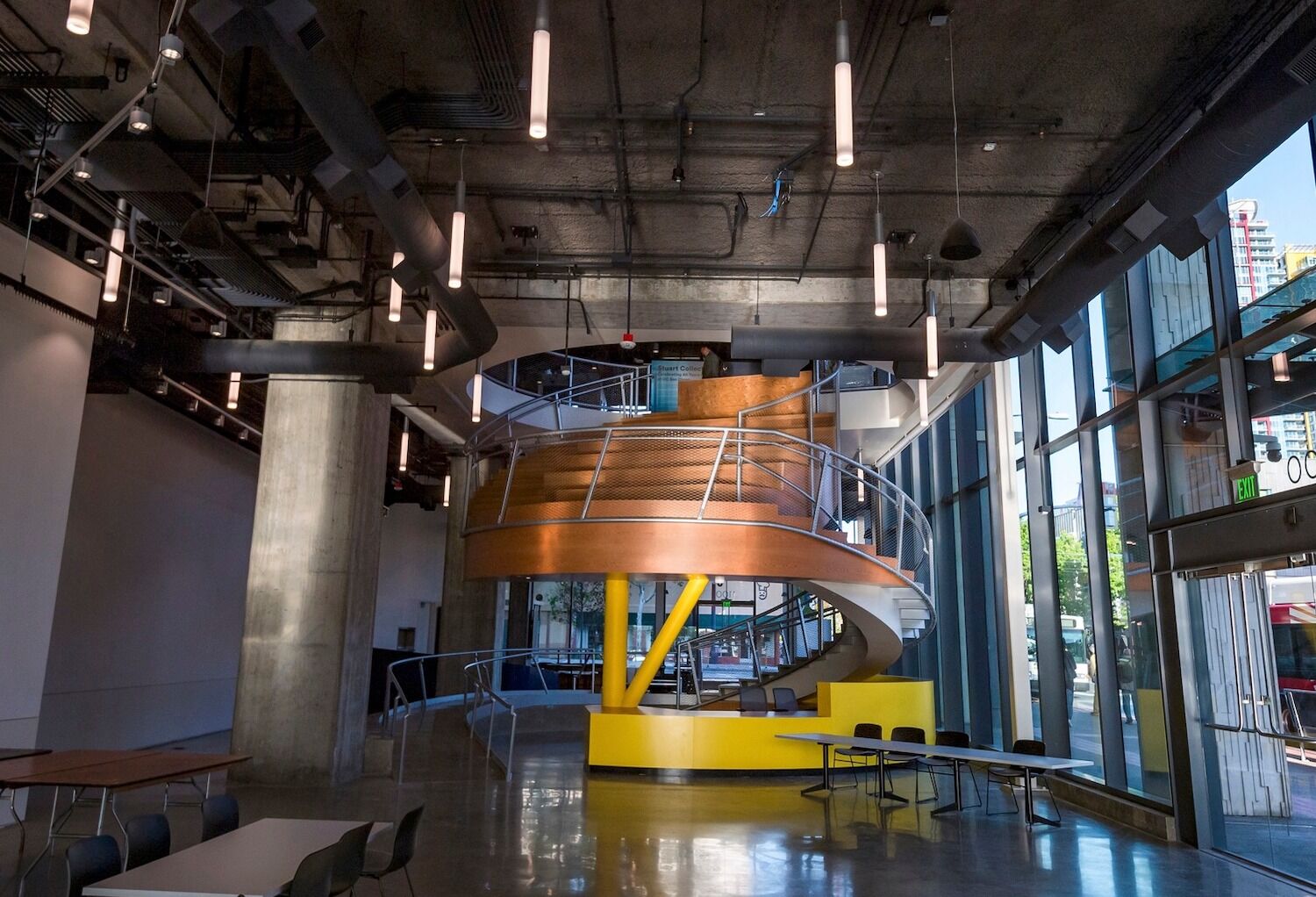 Ones to Experience
Movie theaters have taken a huge hit, especially indie film houses. One of the last standing in San Diego, North Park's Media Arts Center, closed its doors during the pandemic. But the biggest arrival in downtown culture—UCSD Extension's Park & Market—gave them a new home. Now called Digital Gym, the 58-person screening room must be heard to be appreciated. It has well-balanced surround sound, employing 5.1 Dolby, and a sensitive range that allows sounds like footfalls on grass and breathing to round out the viewing experience.Earlier this year, it hosted a Sundance Film Festival showing. Exhibitions director Moises Esparza is actively curating the most noteworthy new films from Latin America and Europe. What was once the East County Performance Center in El Cajon is now The Magnolia—its manifestation after an extensive $8 million renovation.The 1,200-seat venue has improved sightlines, more legroom, better seats, VIP lounge, bars, and all-new modern stage lighting and sound. Live Nation is booking, so the venue will have pull. The debut season includes modern icons (Marcus Mumford, Andrew Bird with Iron & Wine), a strong Hispanic lineup (Mexican pop star Yuridia, Cafe Tacuba), heritage rockers (Pat Benetar), TV stars (Countess Luann), comedy (Kathleen Madigan), and something called Wardruna (a dirge-laden, melodic Norse language prog folk band born out of black metal—yes, you read that correctly).
---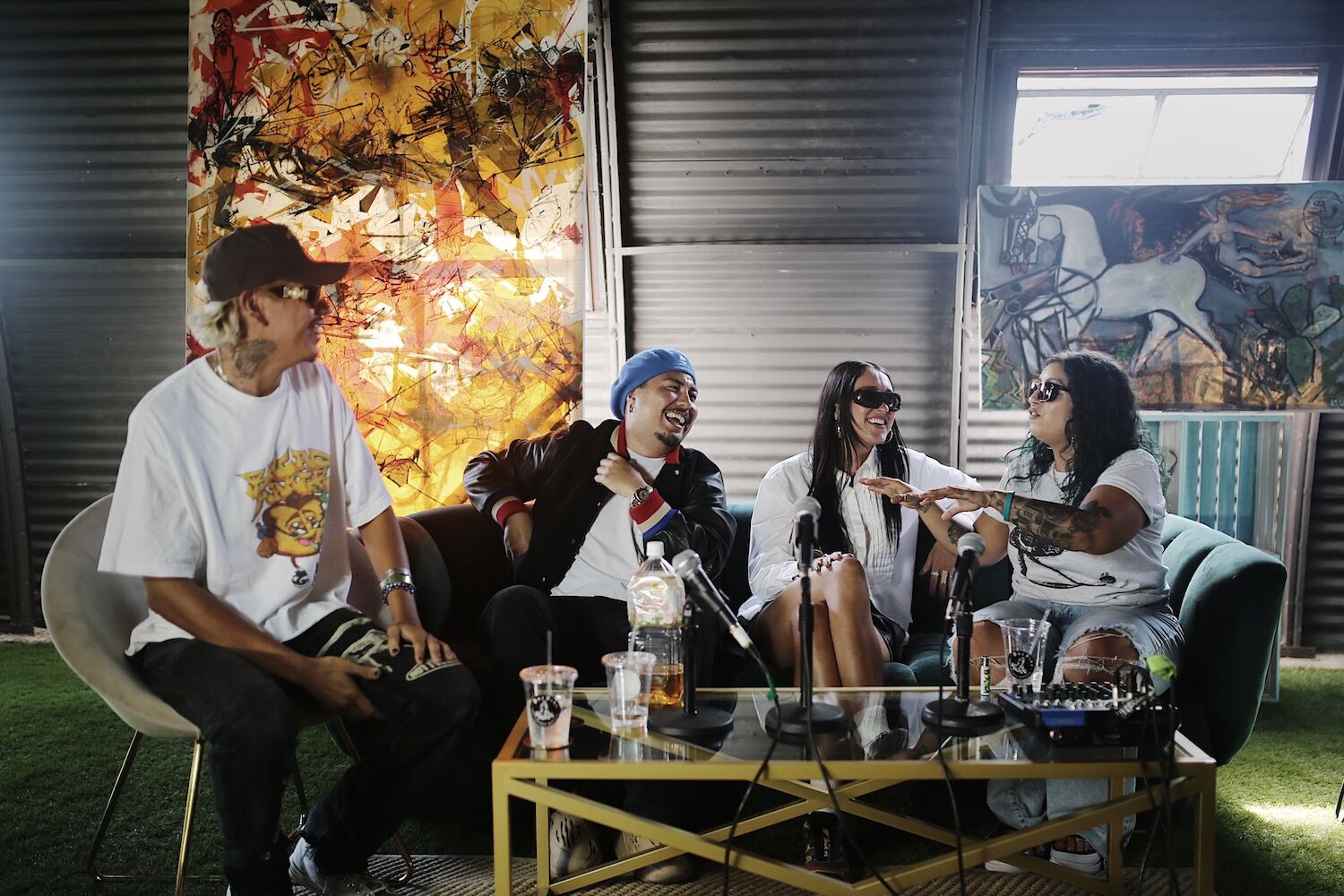 Madeline Yang
Ones to Hear
Every American is now given a podcast at birth, but that doesn't stop us from loving them. Like Dice Roller Radio, a fun-as-hell pod hosted by a crew of San Diego and South Bay creatives focused on street art culture—recorded at Downtown's iconic cocktail den, El Dorado. With over 65 episodes, the show spotlights local musicians, artists, and fashion designers, and now a monthly live show called Memoirs Mondays with live performances.They also host parties, clothing drops, and other recording events at Imperial Co-Lab in Sherman Heights, an all-in-one coffee shop-boutique-salon-taco-joint-gallery-event-and-co-working space that's owned by the same folks as Por Vida just down the road in Barrio Logan. Recent features include pop art-inspired fashion line Makeout Club, as well as dance, hip-hop, and electronic artist RyRy.Multi-hyphenate musician Jesus Gonzalez has an ear for the eclectic and an eye for the beautiful. For his latest project, Tour of Enchantment, he created site-specific soundscapes (looping beats, poetry, naturalist lyrics) at various locations across San Diego like Villa Montezuma, Jacumba Hot Springs, and the Fleet Science Center. Gonzalez says he wants to show people, especially locals, what he thinks are the "hidden gems" of the region. So if you're' at one of these spots, take a moment and listen. It's one of the city's more creative musicians translating your current experience into a soundtrack.IYKYK: It's an apt acronym for the mauve behemoth of a building now called Pink Haus. Sounding like an offbeat German hostel, it's actually an unpretentious, underground venue that has become the codeword for local music cool. Modest music happenings grew through word-of-mouth and a bit of social media sleuthing (one has to DM them for the address). Hidden in a backyard shed, the tiny concert hall is equal parts Andy Warhol's Factory (silver-lined walls) and college dorm (comfy couches and all-ages). Three years after curator Gonzalo Meza decided to form this little art commune, it's furtively become the hub for a rotating roster of emerging artists and musicians. Several bands are on Pink Haus' own record label, Egg Records. Next underground thing is September 3. Happy sleuthing.