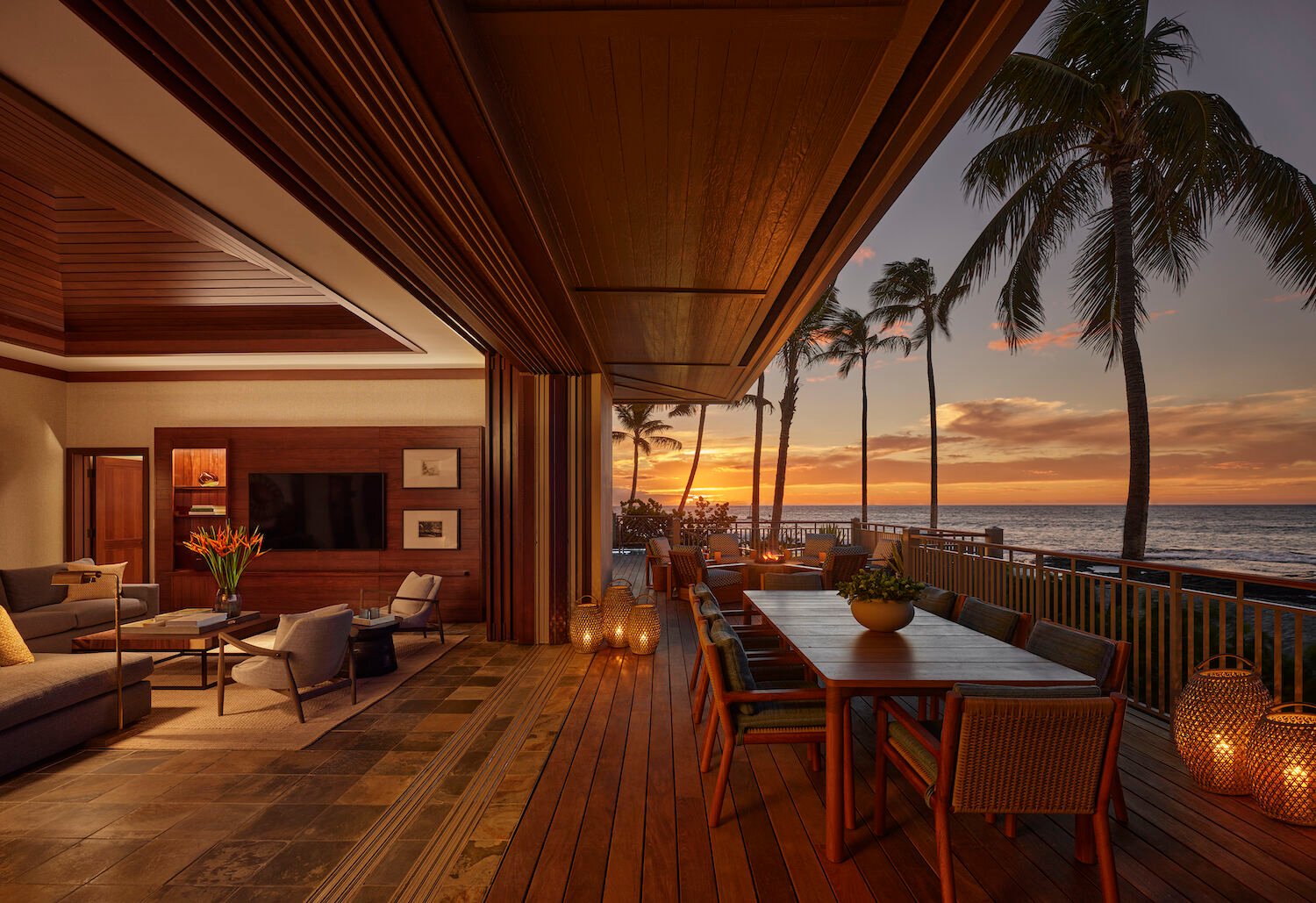 Courtesy of Four Seasons
Everyone needs a vacation these days. Ready to bliss out on a tropical island, taste your way through wine country, or simply make traveling with kids easier? We've got you covered.
San Diegans can fly nonstop to Kona. In just under six hours, you can be sipping mai tais from the western side of Hawai'i Island. The state has lifted COVID-related requirements, though visitors are urged to exercise caution, be respectful, and not act a fool.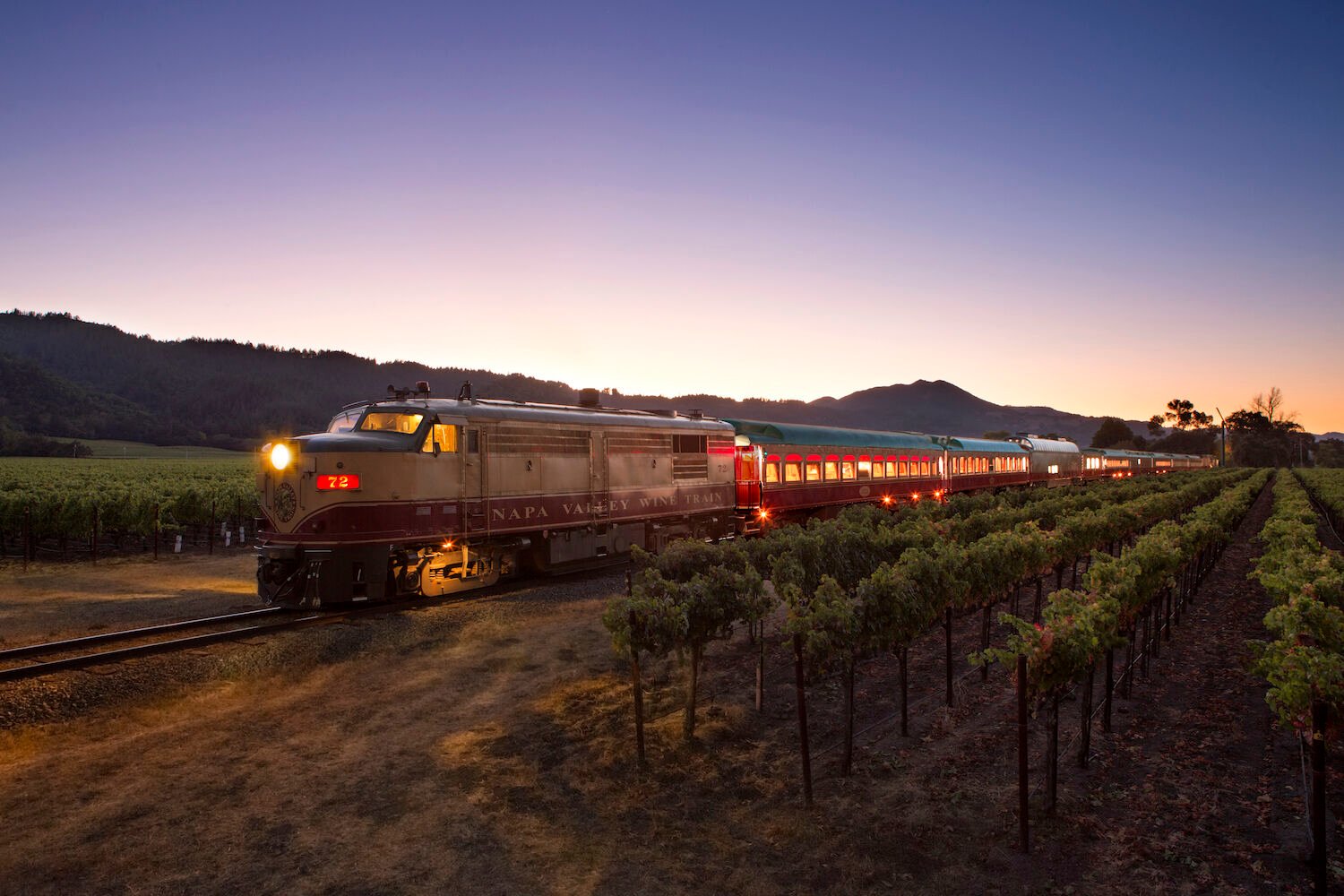 Courtesy of Napa Valley
The Four Seasons Resort Hualālai is celebrating its 25th anniversary on the Kona-Kohala coast by completing a $100 million property-wide renovation that includes updated guestrooms and public spaces, plus three redesigned and expanded villas. The oceanfront property also launched a monthly chef/winemaker-in-residence series where big names from the culinary world will develop a special menu and host cooking classes—including San Diego's own chef Richard Blais (Juniper & Ivy, Ember & Rye, etc.) on November 18-19.
Fall harvest season is the most popular time to visit Napa Valley, when grapes are plucked at peak ripeness and daytime temps hover in the low 80s. To experience multiple wineries without the hassle of driving, climb aboard the Napa Valley Wine Train, which stops in several small towns along a three-hour, 36-mile round trip journey. Passengers can enjoy a new afternoon tea service aboard the open-air train cars, a family-friendly experience open to ages 10+ that includes sparkling wine or cider. The menu offers traditional snacks like finger sandwiches, scones, and other sweets, but there's a caviar upgrade available for a taste of wine country luxury.
Courtesy of Veer
While pulling an unwieldy wagon full of kids and their toys through the sand for a beach day is common practice for many San Diego parents, a new product is hoping to make trekking through any terrain more convenient. The versatile and smartly designed Veer Switchback is a child seat that docks into several frames, including single, double, and jogging strollers, and uses adapters to quickly transform into a bike seat, mealtime booster seat, and camping chair. The Switchback's multi-purpose functionality helps streamline the notoriously long packing list that often comes with family travel. Less schlepping? Count us in.