1
After success in La Mesa and Bay Park, Farmer's Table is the latest tenant in Little Italy's Piazza della Famiglia.
2
Look for Morocco-meets-Baja flavors at the new Medina in North Park, serving housemade merguez, flatbread tacos, and more.
3
Sister Ray's has opened in Sherman Heights, a collaboration between The Balboa Bar & Grill and Luigi's Pizzeria with a menu of chili dogs and burgers.
4
This month, El Cajon's Sycuan Casino Resort is unveiling The UnCommons, a marketplace with Hodad's, Lucha Libre, Luna Grill, Phil's BBQ, and The Hangry Slice.
5
The upscale, LA-based Mexican restaurant Javier's has debuted at Westfield UTC.
6
Whisknladle owner Arturo Kassel and AleSmith cofounder Skip Virgilio have opened a new gourmet brewpub, Gravity Heights, in Sorrento Valley.
7
Grand Ole BBQ now has an East County location, in Flinn Springs with smoked meats and live music.
8
Slated to open this month, popular Encinitas vegan eatery Eve is bringing its next outpost to Oceanside.
9
Pizzas with white, whole grain, and cauliflower crusts are on the menu alongside salads, smoothies, and kombucha at the new Powerhaus in Pacific Beach.
10
Metallica (yes, that Metallica) has teamed up with Stone Brewing spin-off Arrogant Consortia on their own beer, dubbed Enter Night Pilsner.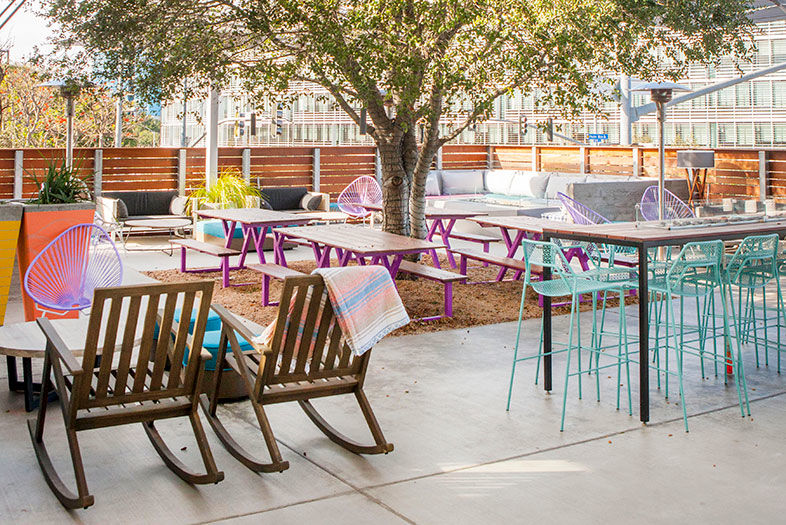 Gravity Heights | Photo by Paul Body