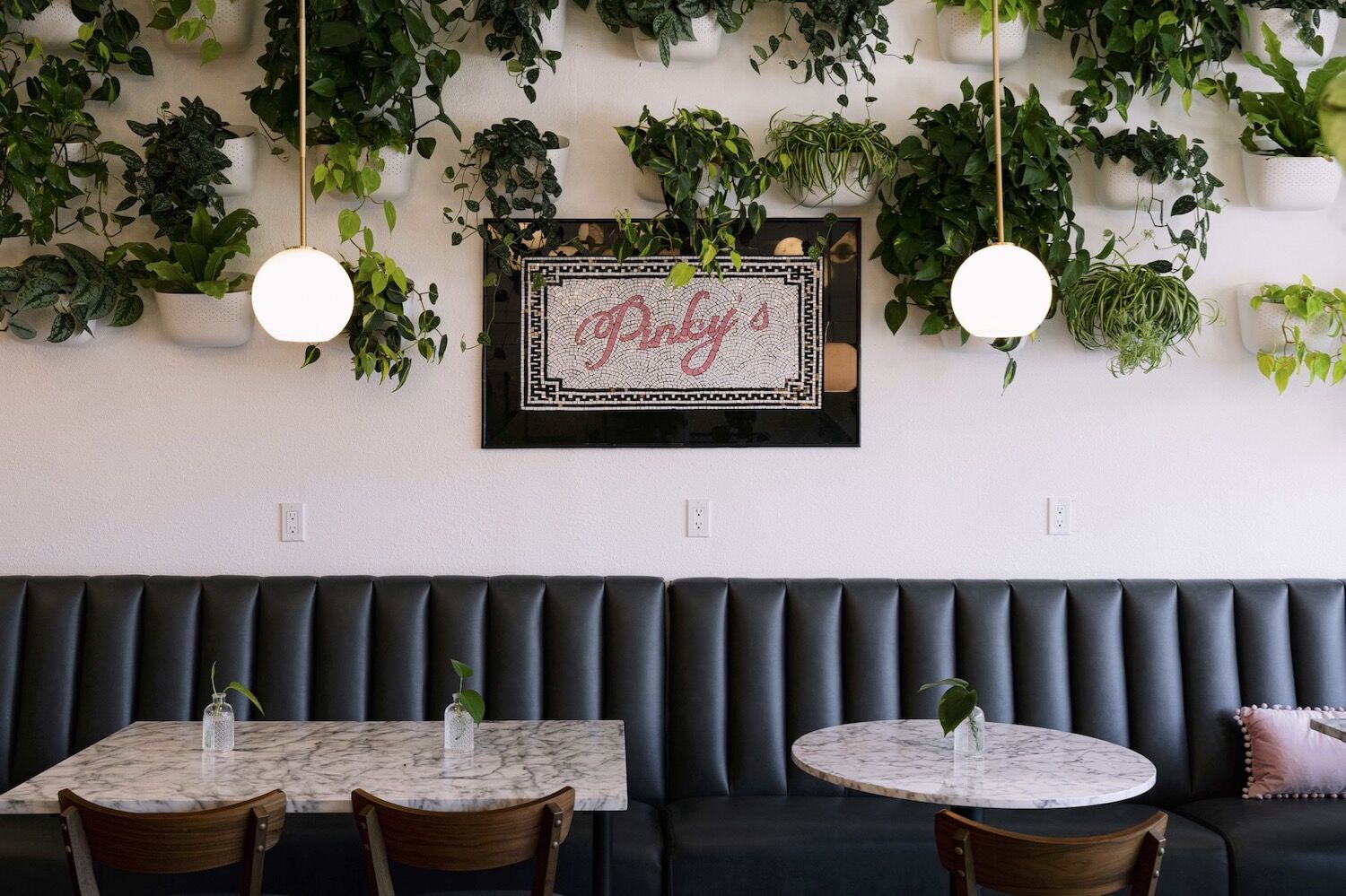 Courtesy of Pinky's Cafe
The Mains
Community-Focused Music Cafe Brings New York City Vibes to North Park
Alia Henderson used to hang out at jam sessions in downtown San Diego while she dreamed of becoming a jazz singer. The ambiance of those musical meetups inspired Pinky's Cafe, a coffee shop by day and a once-weekly jam sesh hub by night. The eatery has a full coffee and espresso bar with specialty drinks like the strawberry matcha (three words: strawberry cold foam) or the namesake "Pinky," a rose and vanilla latte. Pastries—including their signature homemade cinnamon roll—come from a local artisan bakery.Alia is also bringing in her love for animals to the space. The café gets its moniker from her late rescue pit bull, Pinky. As a part of Pinky's legacy, Alia plans to donate a portion of her proceeds to animal causes, and she's working on adding a patio where customers can bring their pups.Stay tuned for jam sessions and performances once the stage is set. In the meantime, Alia intends to offer mocktails and charcuterie boards on Friday and Saturday nights.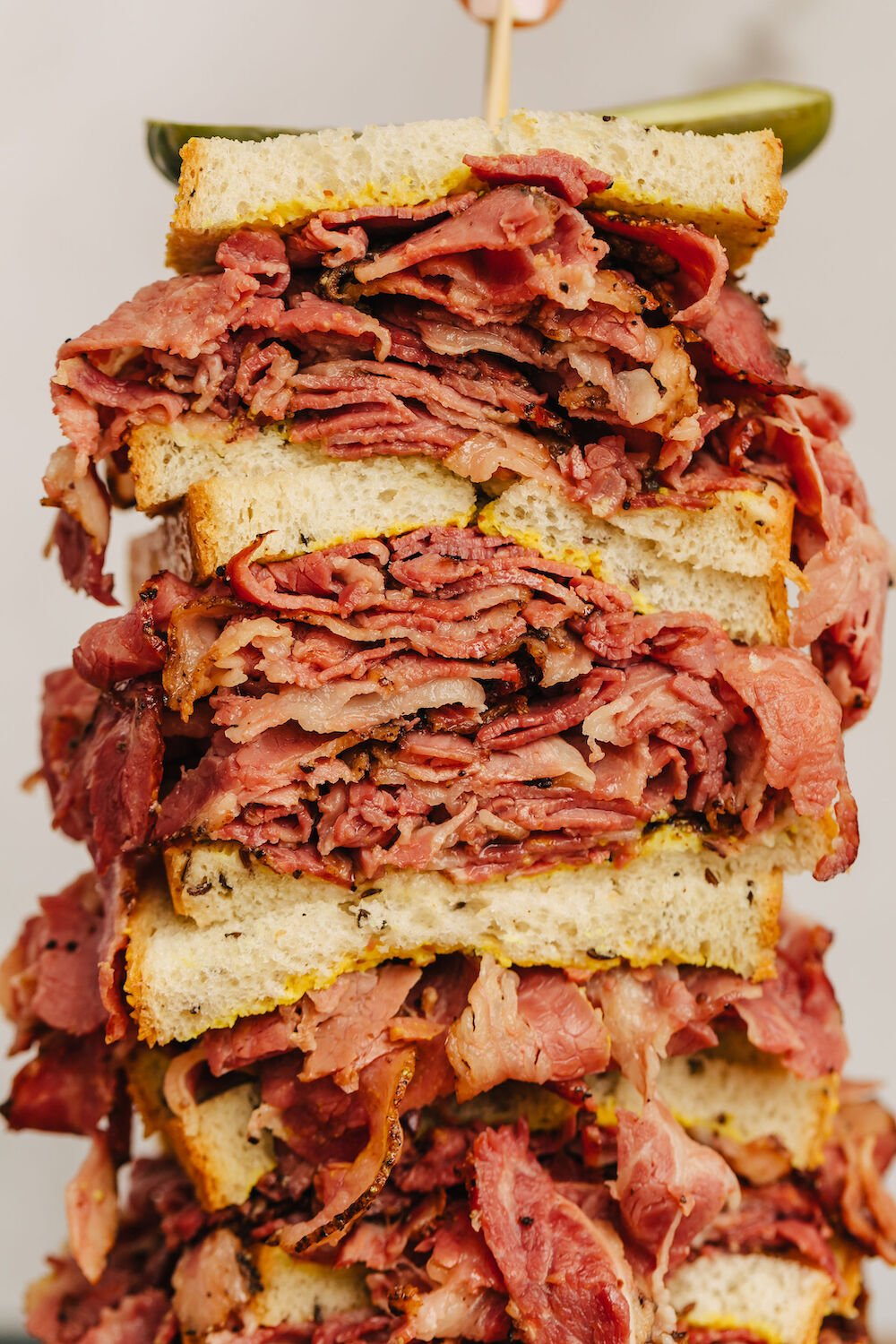 Courtesy of The Pastrami Stand
NY-Style Pastrami Sandwich and Hot Dog Stand Starts Serving at Farmers Markets
Howard Solomon's deli order is easy—it's a New York–style pastrami sandwich. The kind that's stacked so high you can barely take a bite. This problem was that he couldn't find anything in San Diego that hit the spot like the pastrami sandos he chowed down on in the Big Apple. Determined to bring a bit of the East Coast to the West, he created The Pastrami Stand, a farmers market pop-up in Poway and La Jolla that offers meat on bread to rival the NY-style, mile-high classic.Howard will serve up two different pastrami sandwiches. The No. 18 piles pastrami high on Jewish corn rye and adds caraway seeds and mustard, while the pastrami dip packs smoked meat inside a roll with yellow mustard and pickles and comes with a side of pastrami jus dipping sauce. The stand will also have a variety of hot dogs on hand, from a tried-and-true chili dog to a pastrami pup on a poppy-seed bun with deli mustard, pickles, and Howard's signature 'strami. Howard hopes to eventually open a brick-and-mortar shop in La Jolla.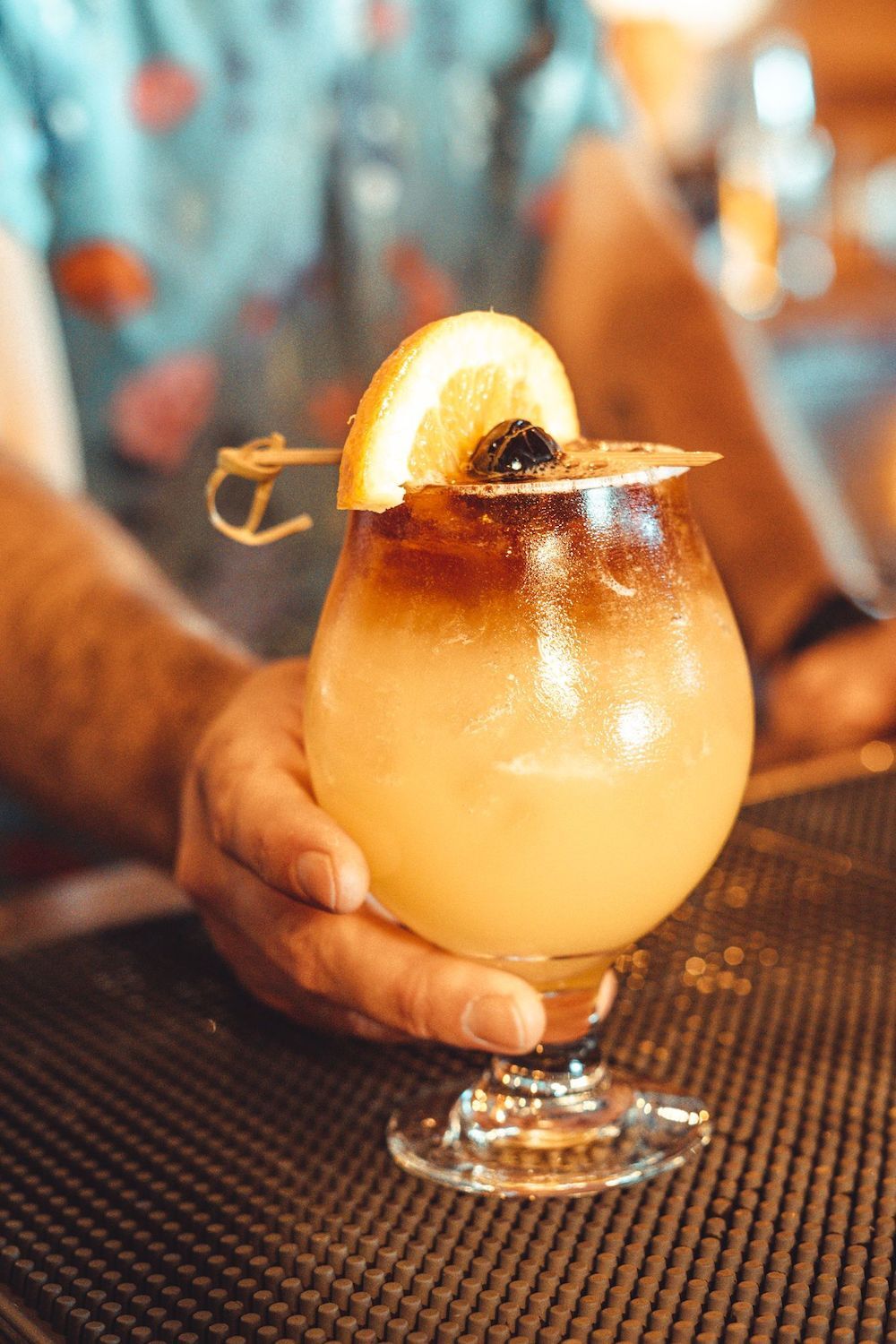 Courtesy of Jimmy's Famous American Tavern
Quick Bites
Jimmy's Famous American Tavern in Point Loma is donating a portion of the proceeds from every Mai Tai that they sell to support the Maui wildfire relief efforts. The restaurant's owner will also match every donation to help the island community.Pali Wine Co. hosts a Summer Sessions Backyard Bash on Sunday, August 27, to celebrate the release of their summer sessions natural wines. Sip the new vino, listen to live music, and munch on food pairings from local chefs, including Carlos Anthony of Herb & Wood and Yara Lamers of Ironside Fish & Oyster.Have breaking news, exciting scoops, or great stories about San Diego's food scene? Send your pitches to [email protected].