Courtesy of Ironside Fish & Oyster
The Mains
Addison Named Three-Star Michelin
By far the biggest news this week. A massive accomplishment. The highest award from the tire company. There are only 14 restaurants in the U.S. that have reached this level. Executive chef William Bradley—a Chula Vista native—has worked on this for years. Whether or not you believe in the Michelin star system, there's no denying this will have a big impact on San Diego's food scene—and the city overall. Read why here.
Couple-Run Brewery Opens in Downtown Vista
Vista's microbrewery scene continues to grow with a new addition off Main Street in the Downtown area. INZANE Brewing Co. opened in mid-October, taking over the 4,500-square-foot-space of the former Wavelength Brewing Company. It's run by husband-and-wife Vista residents Mike and Ewa Zane, who dreamt of this for years with Mike brewing in their backyard. "We loved what we saw happening to Vista," Ewa says. She recommends her husband's specialty, and oldest beer recipe "California Common," which they describe as a rich, malty beer with hints of toast and caramel. Their brown and amber beers are also local favorites. The small production brewery will rotate their beer menu, with some upcoming flavors like a coconut porter and a stout.
Middle-Eastern-Inspired Café Opens in Kearny Mesa
Finjan, which means coffee cup in Arabic, had their soft opening today, with a grand opening planned for later this month. Owners and best friends, Mahmoud Barkawi and Osama Shabaik, opened the café next to their Middle-Eastern street food restaurant, Tahini. Finjan will feature coffee from local roaster, James Coffee Co., with Middle Eastern specialties like Turkish coffee brewed in a traditional sand coffee machines and treats like knafeh, using their homemade phyllo dough. Inspiration for the duo's food businesses stem from their combined Egyptian and Syrian backgrounds.
Ironside Fish & Oyster Welcomes New Executive Chef
Danielle Van Steen was recently named the new exec chef of Little Italy's Ironside Fish & Oyster. Chef Van Steen—formerly exec chef at Bettina in Santa Barbara—will keep some of the restaurant's classics like their lobster roll and octopus a la plancha while sharing her take on the restaurant's bone marrow dish, now with a mix of tuna tartare, salsa verde, sesame, and smoked trout. With more than 20 years of culinary experience, and inspired by summers eating seafood in her home state of Massachusetts, chef Van Steen will also put a big focus on making locally sourced seafood and using sustainable, seasonal ingredients.
---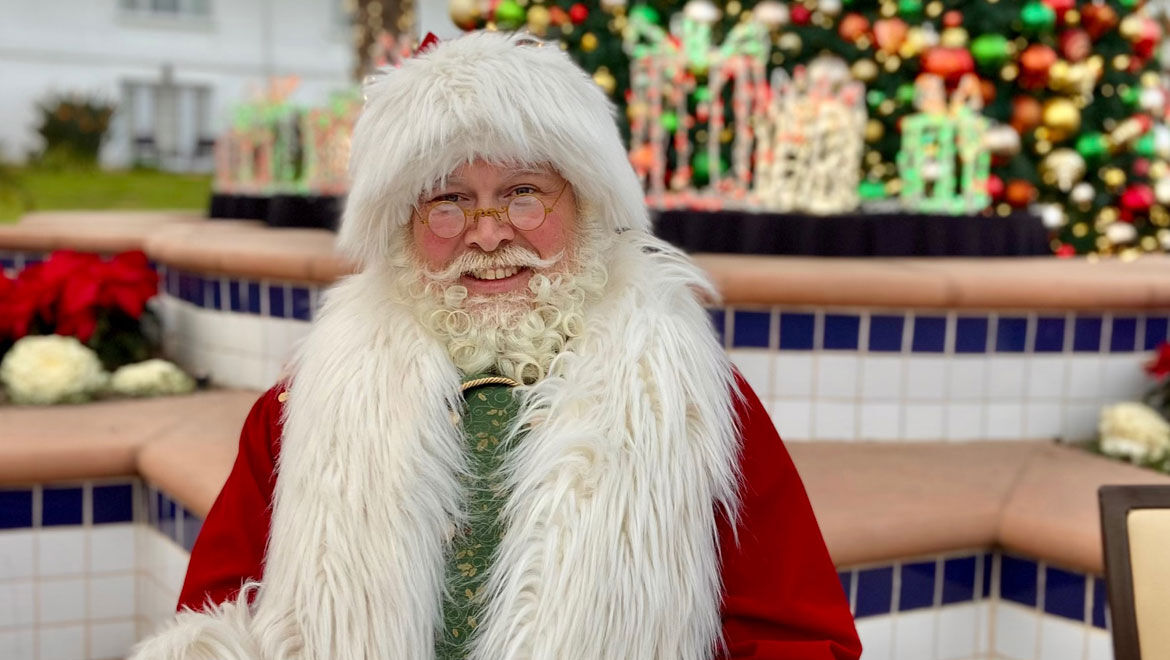 Courtesy of Omni La Costa Resort & Spa
Quick Bites
On Wednesday, December 7, Moniker Cocktail Co. and Mastiff Sausage Co. will partner for their quarterly family-style Supper Club—this time with a festive spin, featuring a multi-course meal and cocktails for $65.
Original 40 head brewer, Zack Kaplan, will release his latest beer called Strata Chilla, a Cold IPA "packed with berry, melon and citrus notes" on Friday, December 9.
SEA180° Coastal Tavern in Imperial Beach will serve up holiday cocktails through Jan 1 with drinks like the "Sour Rudolph" made with bourbon, cinnamon-cranberry syrup, orange sour, egg white and cinnamon, or the "Silent Night Manhattan" combining bourbon, Kahlúa coffee liqueur, Luxardo Maraschino Originale, sweet vermouth, and black walnut bitters.
Vino Carta is hosting a Sunday Wine School, every week, at their Solana Beach and Little Italy locations from noon to 5 p.m., with a taste of five wines for $25.
Bob's Steak & Chop House at Omni La Costa Resort and Spa is hosting a holiday dinner series with Santa on December 7, 8, 14 and 15 as a way for guests to spend a festive night under the stars, amongst holiday decorations, and a two-course meal.
Estancia La Jolla Hotel & Spa is kicking off their "12 Days of Holiday Drinks" on Monday, December 12 with a new cocktail released at the Greenfinch Bar each evening to celebrate the holiday season.
Have breaking-news, exciting scoops, or great stories about San Diego's food scene? Send your pitches to [email protected].