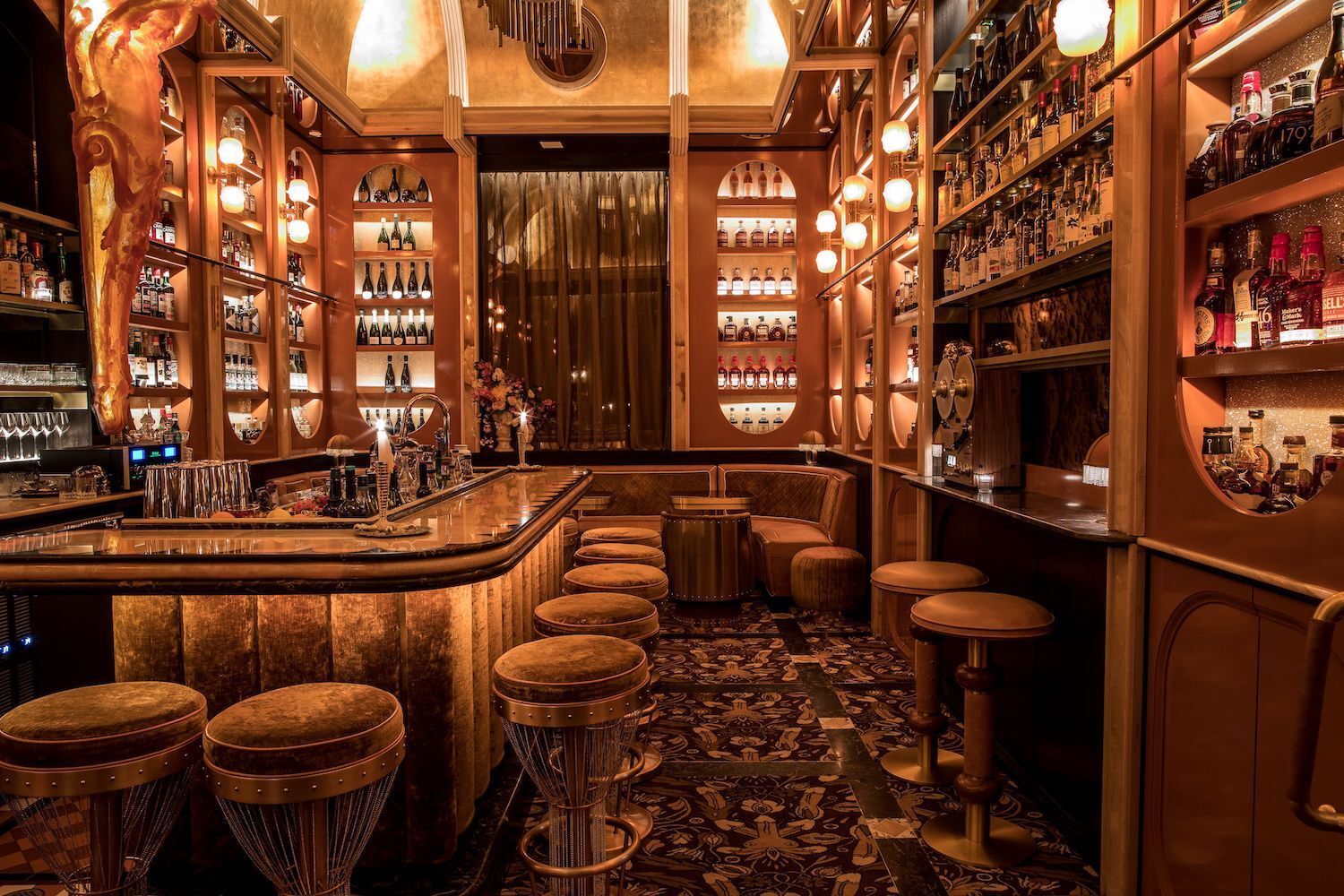 Photo Credit: Arlene Ibarra
Every teenager that has snuck out and evaded capture can tell you exactly what American prohibition has already taught us: Some things are more fun when you aren't supposed to be doing them. In an age of Ring cameras and Life-360, the high schooler must be far more creative in order to bear the fruits of the rascals before them.
Prohibition in the '20s pushed the rule-breakers inside and forced them to mask the taste of bootlegged liquor, giving us house parties and mixed drinks (at least no one was posting evidence of their mischief on Instagram). When you turn 21, no one stops you from entering a bar—the troublemaker inside us all is having much less fun. Enter: speakeasies.
These secret locales transport us to worlds we never knew existed. Glimmering bottles of bitters whisper sweet nothings. A stranger opens a once-invisible door. Elusiveness, ambiance, booze. It's a secret we're all just dying not to keep—so we won't.
Here are 11 of our favorite not-so-secret San Diego speakeasies to enjoy next time the rule-breaker in you wants a night out.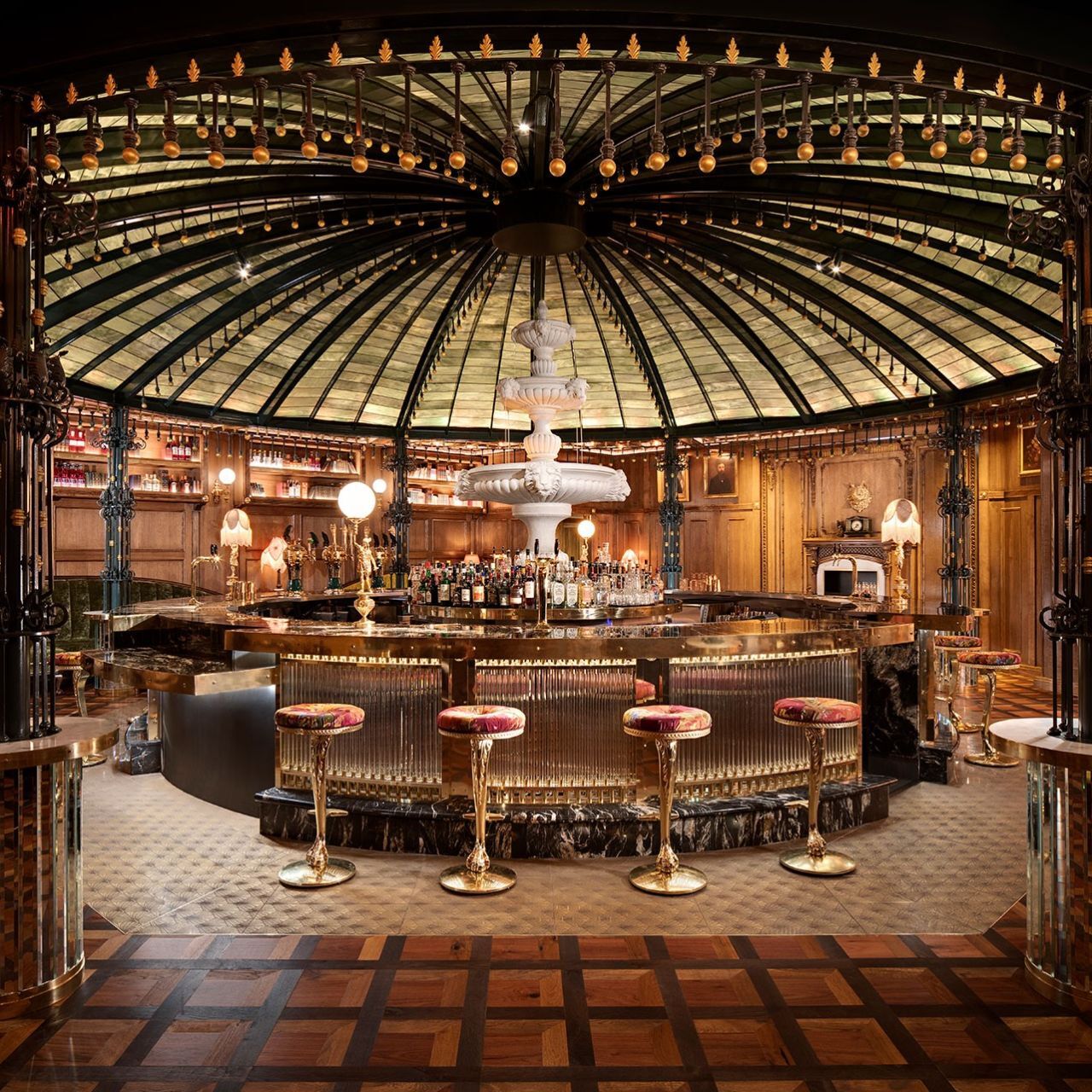 Courtesy of Raised by Wolves
Raised By Wolves
Opulence, luxury cocktails, community—these are things you may not expect to find tucked behind a swiveling mantel in a liquor store at an outdoor shopping mall. But the Gatsbian grandeur and Parisian style at this speakeasy in La Jolla are more than enough to make you forget you're within spitting distance of a Macy's. The bar gets its name from the tale of Romulus and Remus. Humble beginnings, make way for a glittering cocktail empire.
4301 La Jolla Village Dr #2030, La Jolla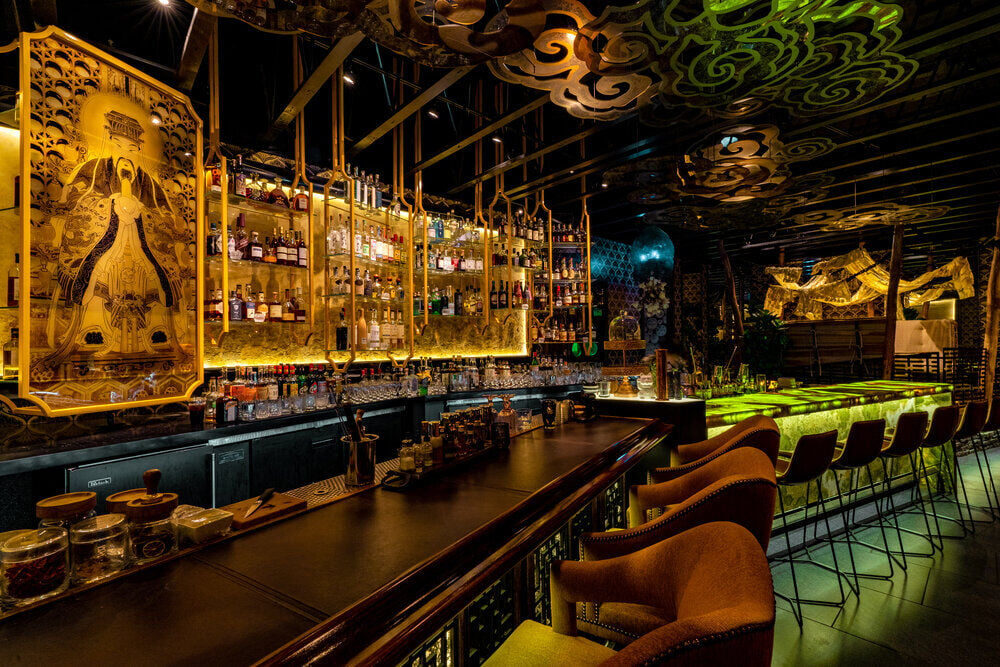 Courtesy of Realm of the 52 Remedies
Realm of the 52 Remedies
Whatever is ailing you this evening, this magical, apothecary-inspired bar claims to have the cure. Embracing its roots in Chinese medicine, this hidden haven in Convoy transports seekers into an enclave of hanging beads, golden hues, and cocktails gently puffing smoke. If your current malady is your growling stomach, try the mushroom fried rice made with creamy coconut milk.
4805 Convoy St, Kearny Mesa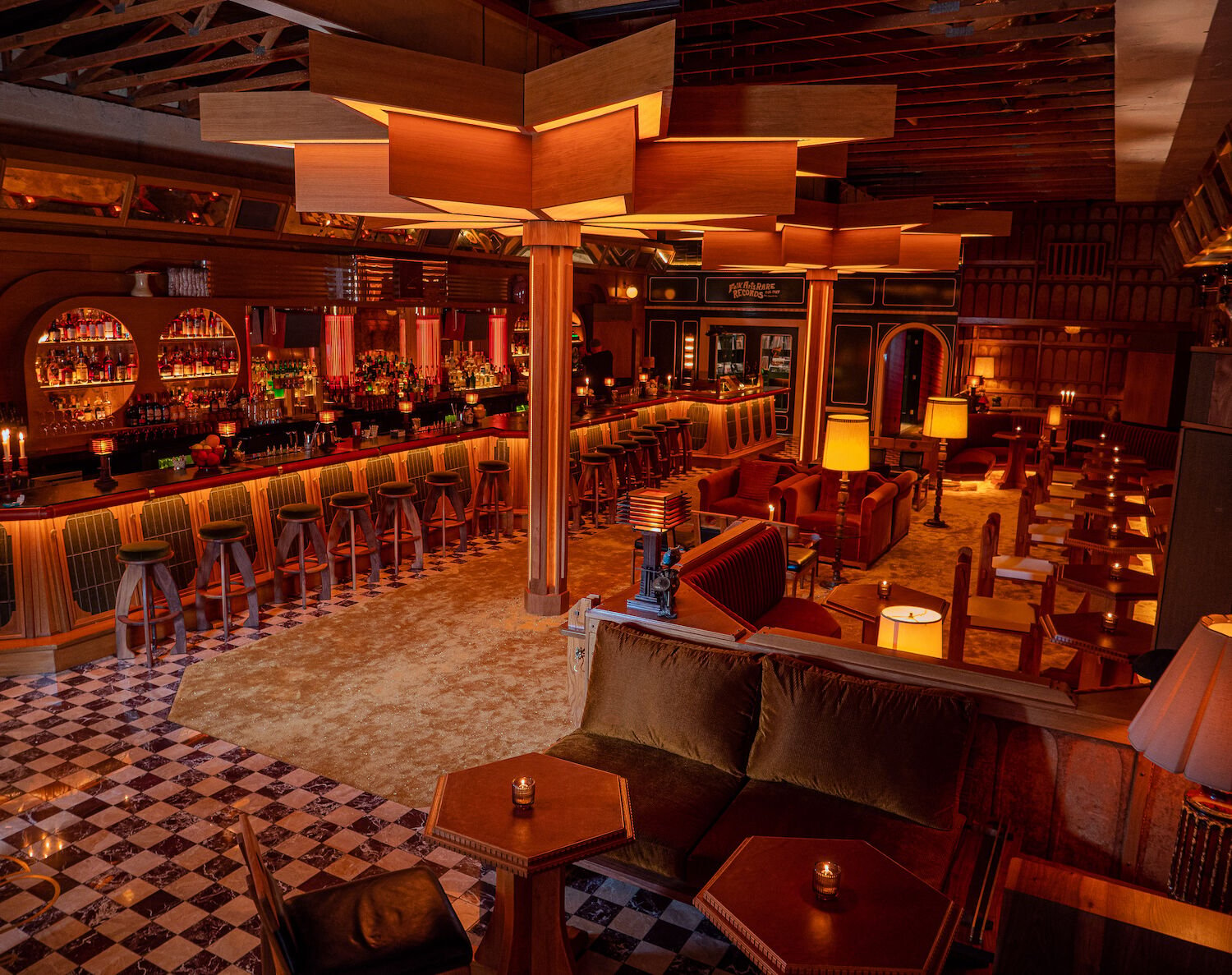 Photo Credit: Riley Dring
Part Time Lover
This dreamy bar-slash-record-shop in North Park combines expert cocktails with curated tunes played exclusively on vinyl. Community members are also invited to come spin their own favorite records (or shop for a new one at the Folk Arts Rare Records outpost in the back). Inspired by Japanese design, the space is furnished with pieces built by the Frank Lloyd Wright Foundation. If cocktails aren't on your night's itinerary, try some of Part Time Lover's coffee and pastries before you melt into the velvet seating; cool, orange lighting; and sweet music. Audiophiles, you are home here.
3829 30th St, North Park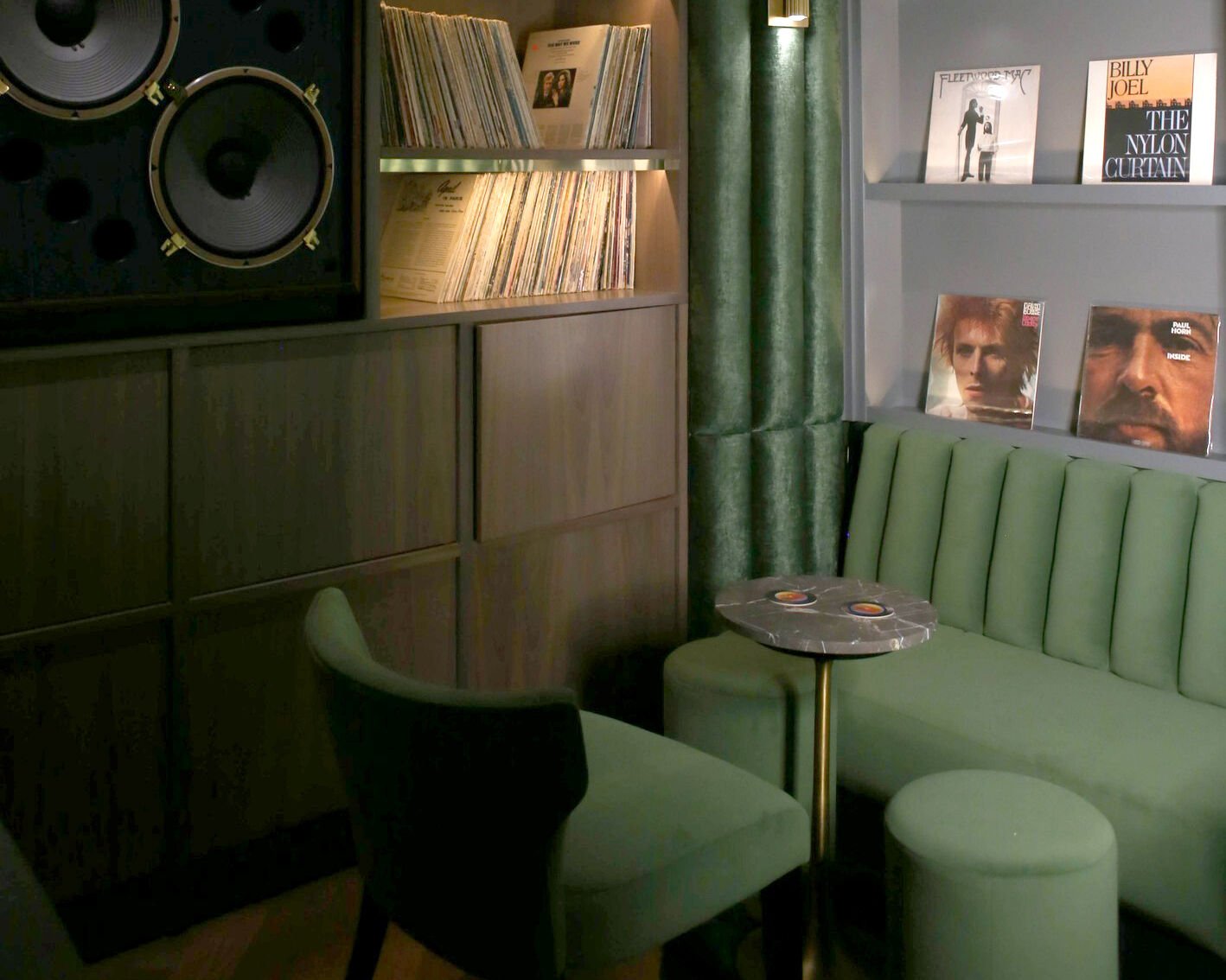 Courtesy of Convoy Music Bar
Convoy Music Bar
Tucked away in a back alley that offers a (somewhat) true speakeasy experience, this intimate Tokyo-style listening bar is a hidden gem. Look out for the red "On Air" sign, knock on the door, and enter a space dedicated to Japanese whiskey and sophistication. We all know that looks matter when it comes to picking out a cute spot for a well-deserved night out, but Convoy Music Bar teaches us that sound matters, too.
4646 Convoy St, Kearny Mesa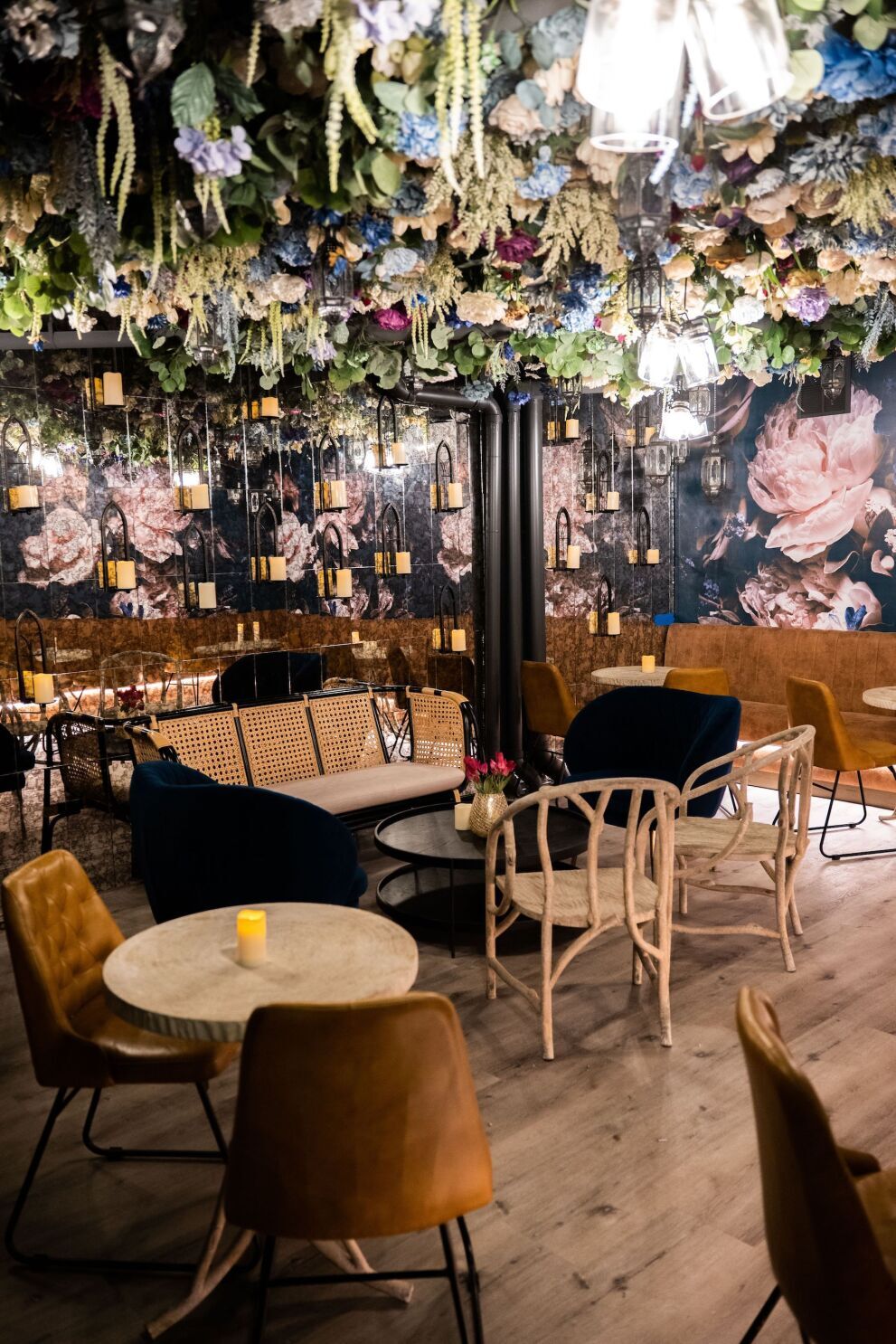 Photo Credit: Max Beyer
The Hive
The newest addition to La Jolla's beloved Beeside Balcony, this enchanting, hidden bar honors the glitz of the 1920s with live jazz and a gallery wall of old-fashioned glamor shots. Spend a night in the candlelight, under a ceiling concealed by a bed of flowers. It's like time-traveling, without the worry of the fuzz getting wind of your bourbon-and-honey elixir.
1031 Prospect St, La Jolla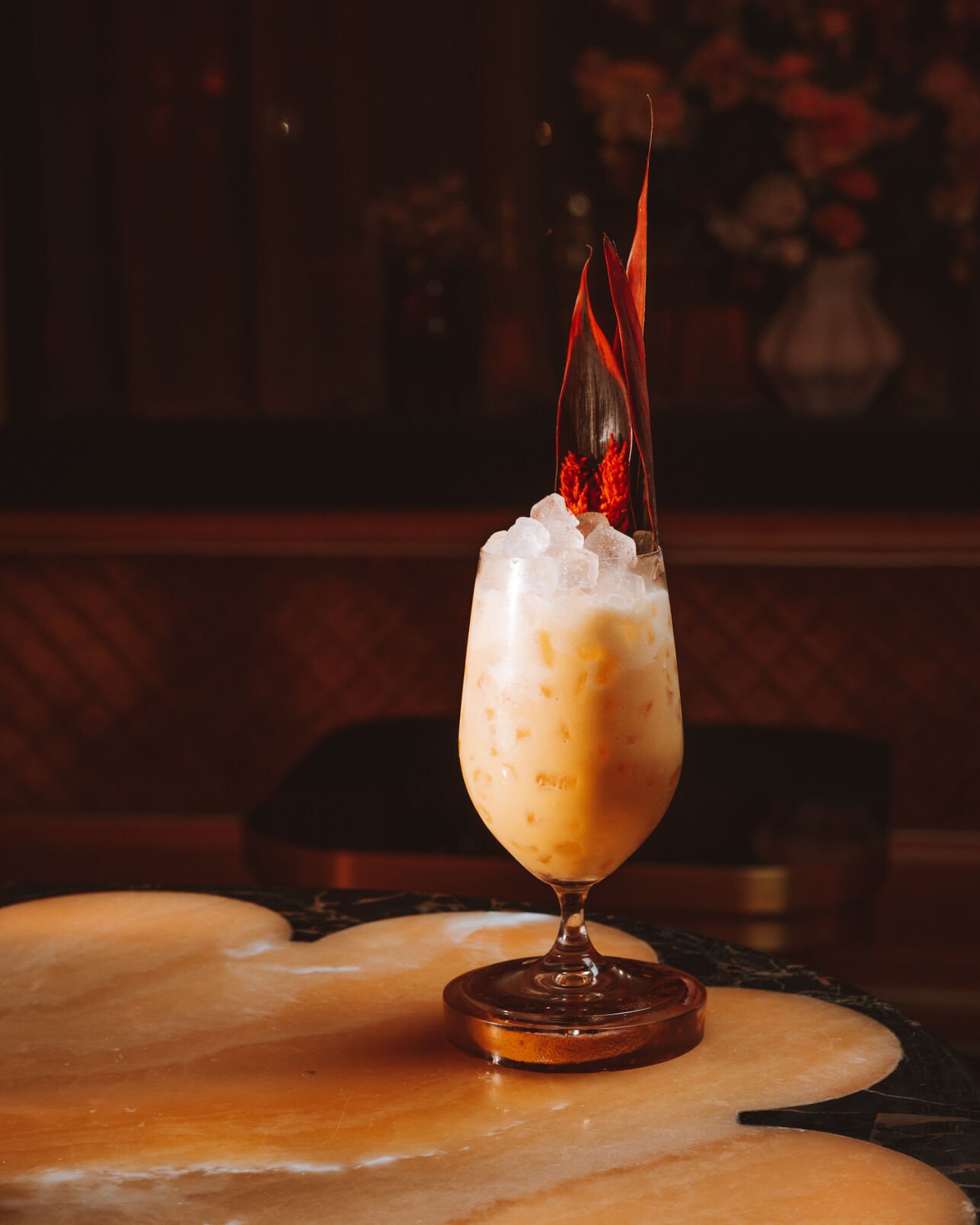 Photo Credit: Arlene Ibarra
Young Blood
This room of gold promises a personally curated cocktail experience. For $65, Young Blood's guests receive a 90-minute tasting that includes a glass of bubbly and three cocktails—each of which are invented by an experienced bartender according to your personal liquor and flavor preferences. You can add on bonus drinks, too, if you want to taste more of their mixtures.
777 G St, East Village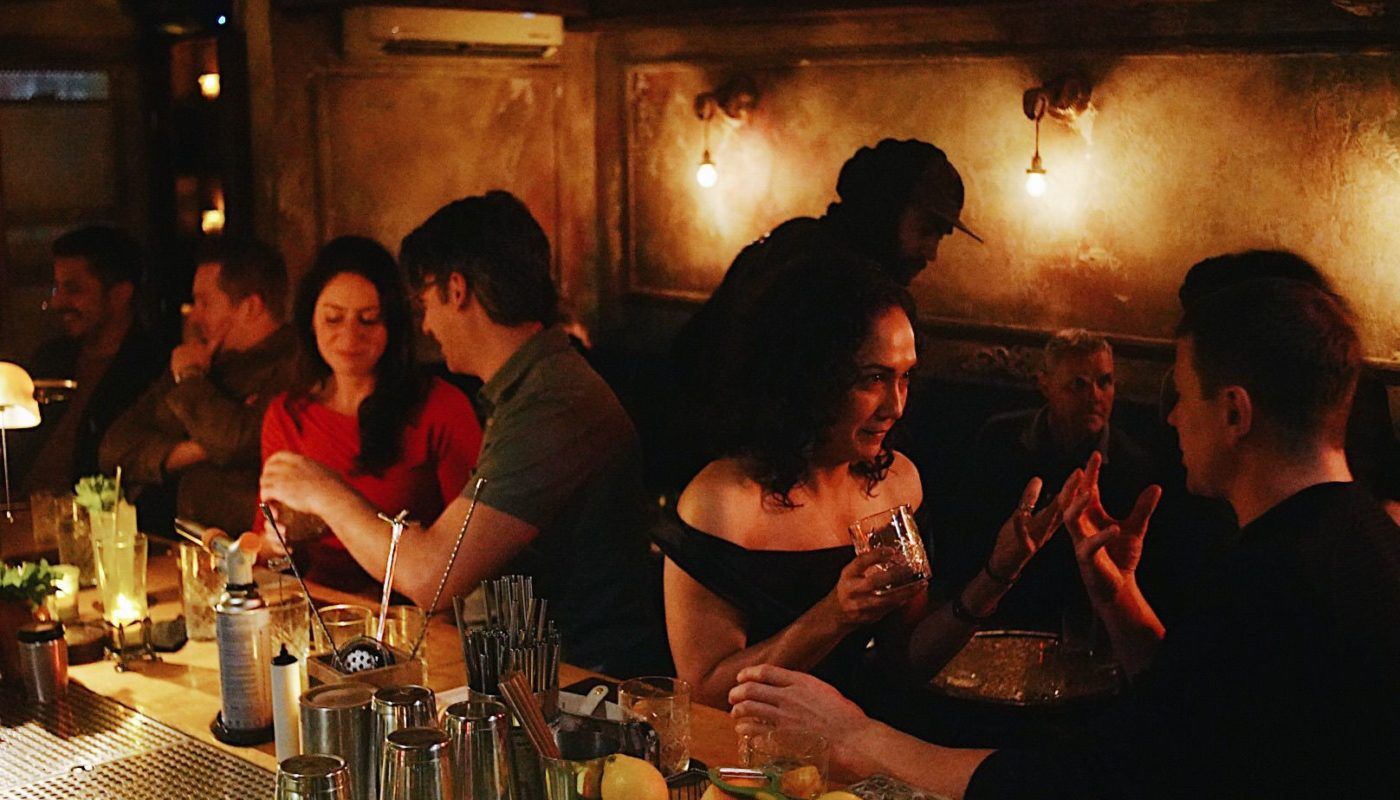 Courtesy of Old Town San Diego
Oculto 477
With a name that pays homage to the number of bodies buried in the cemetery just next door, you can trust that Oculto 477 is a bar that reveres all kinds of spirits. Their alchemy centers mezcal and whisky in specialty cocktails that are served up like potions. Their gin-based, apple-cherry Manzatini, for example, arrives before you in a mini bathtub.
2414 San Diego Ave, Old Town
Photo Credit: Robert Benson
False Idol
We know there are tiki lovers in San Diego. You welcomed us into your homes and gave us a soft spot for bamboo furniture and colorful, Polynesian-inspired decor. But when we are in the mood to venture beyond our own backyards, this might be the place. False Idol stocks its bar with tons of vintage and rare rums and blends them with ingredients like macadamia nuts, ube, and toasted-rice cordial.
675 W Beech St, Little Italy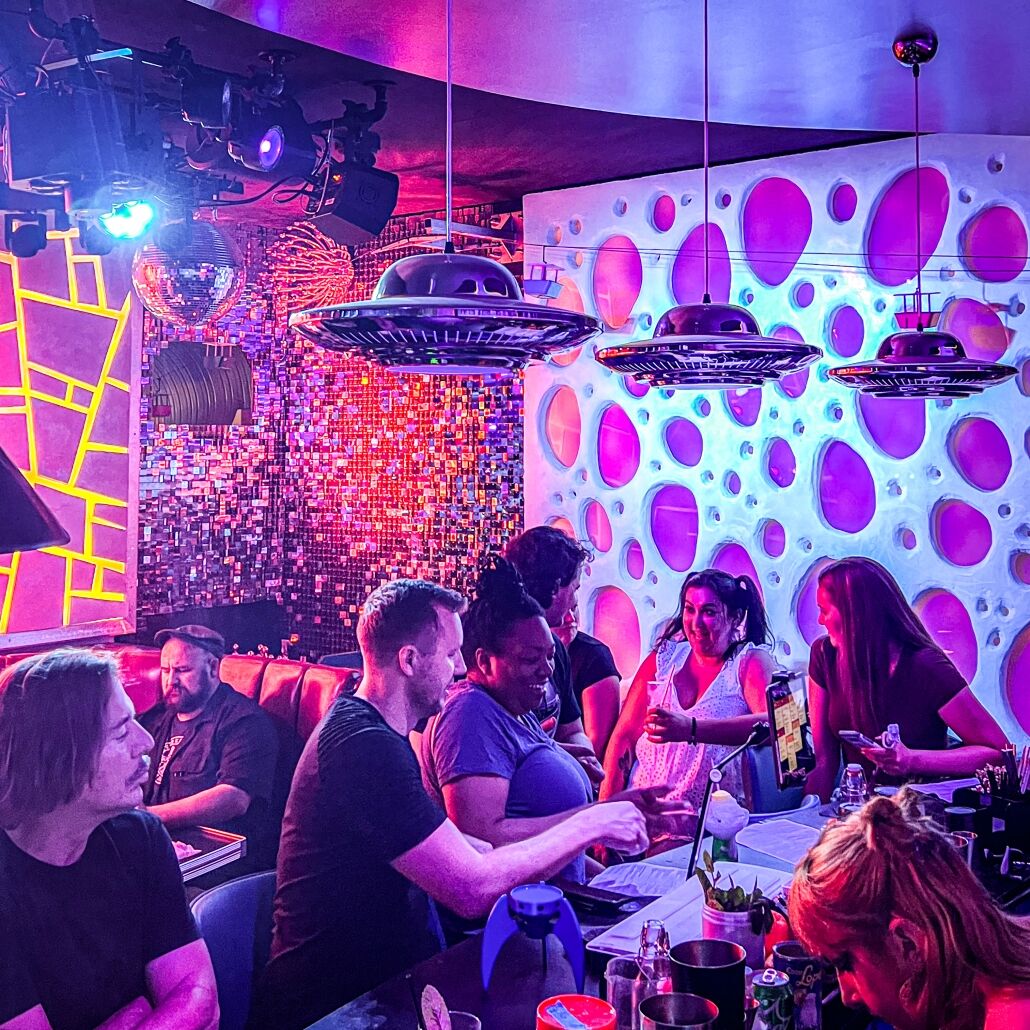 Courtesy of Kilowatt Brewing
The Space Pad
If there were a tiki bar in Zenon: Girl of the 21st Century, it would look a lot like this interplanetary cocktail lounge. Located somewhere between Oceanside and the dark side of the moon, The Space Pad serves up locally sourced poke, drinks infused with fresh-pressed juice, and LED lighting straight out of a rave.
406 Mission Ave, Oceanside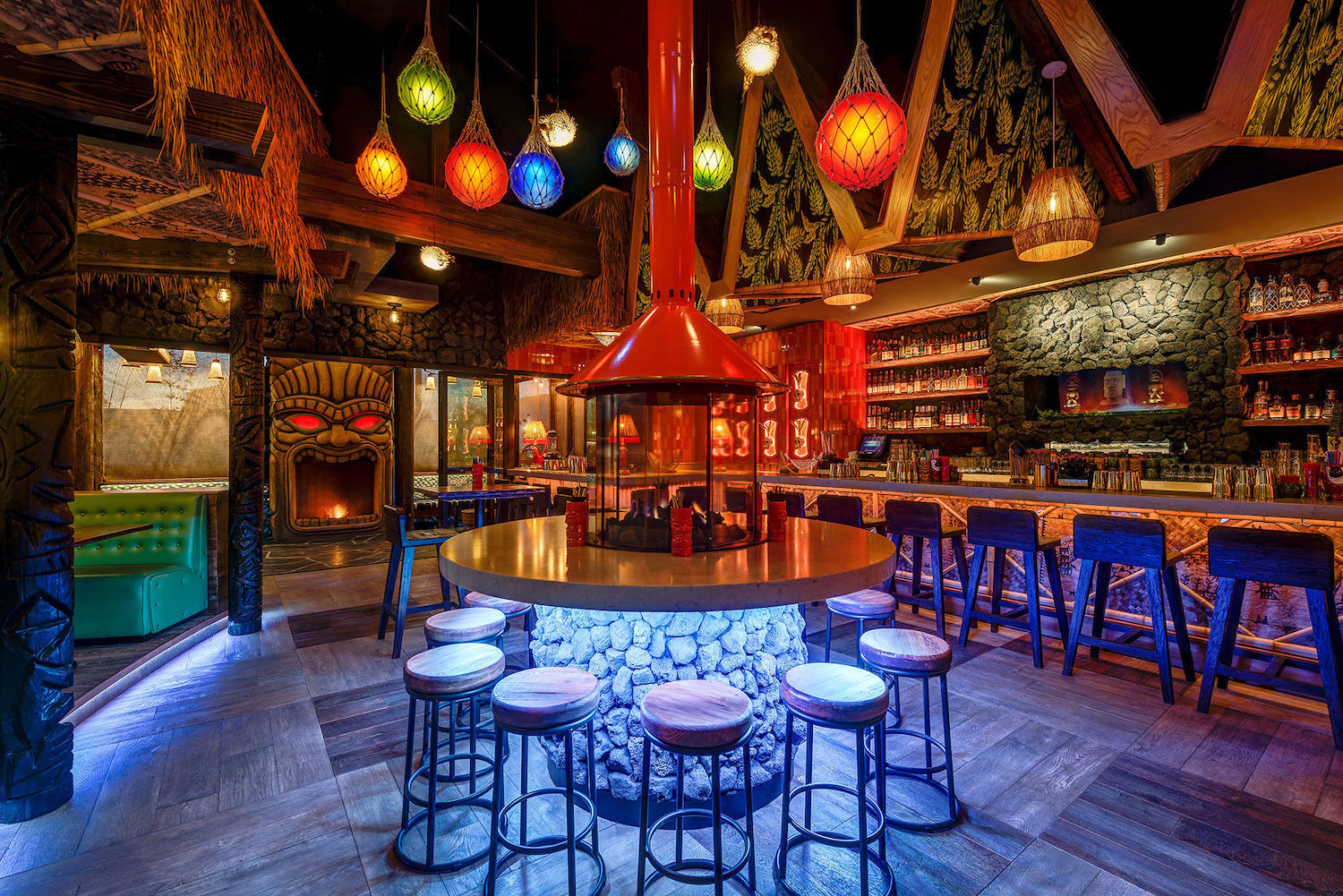 Courtesy of The Grass Skirt
Captain's Quarters & The Grass Skirt
These adjacent sister venues provide whimsical escapes into the worlds of tiki and nautical underwater adventure. If you aren't soaking up enough ocean on the sands of Pacific Beach, check out these bars to keep the coastal vibes going.
910 Grand Ave Ste 105-107, Pacific Beach