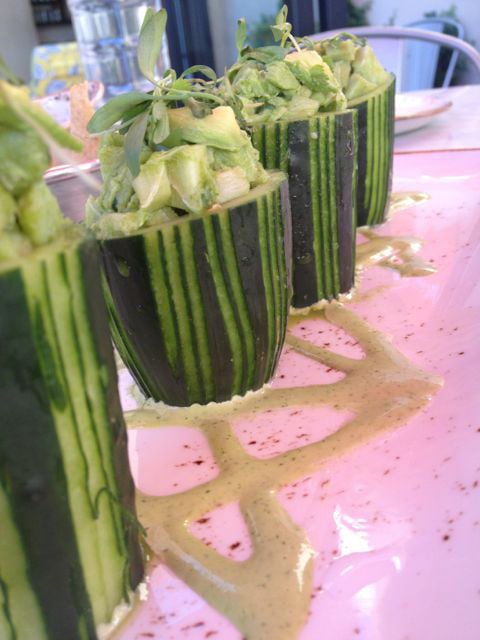 Ceviche Verde at Puesto Headquarters
Puesto is the modern centerpiece and the best cocktail hangout at the new Headquarters development/mall in Downtown (the old police headquarters, near Seaport Village). Though known for their crispy cheese tacos (and the absolutely incredible bunuelo ice cream sandwich), the salsa verde is one of the most refreshing ceviches I've had in a while. It's fresh wild-caught mahi mahi marinated in lime juice, serrano chiles, tomatillos and cilantro, then topped with avo. Order it with the house margarita. 789 W. Harbor Dr., Downtown, 619.233.8880.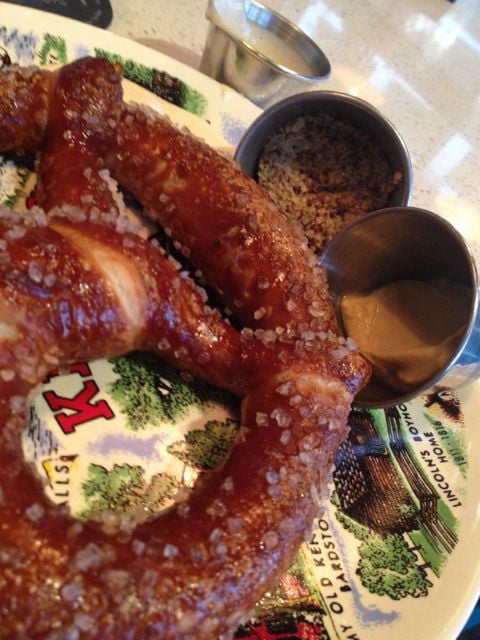 Housemade Pretzel at Waypoint Public
I'd written about this in passing. I've now had it again and it requires more of me. Waypoint Public is winning over huge fans as the replacement for The Linkery in North Park. Chef Amanda Baumgarten is doing a bang-up job with the menu. But pastry chef Jenn Reinhart's huge, housemade pretzel for three bucks is fantastic. It comes with three dipping sauces (including a rauchbier mustard), but, really, you can eat it on its own. It's sweeter due to brown sugar, for a killer salt-sweet combo with a crunch. 3794 30th St., North Park, 619.255.8778.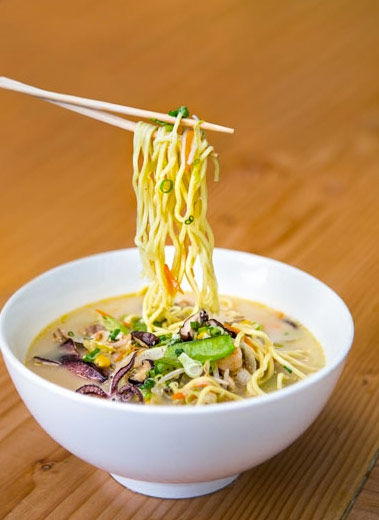 Champon Noodle Soup at Izakaya Sakura
Izakaya Sakura calls me back every few months, and every time I try to order something other than the champon. I fail. Sweet failure. Champon is a noodle dish from Nagasaki that's somewhat rare to find. It has fresh baby squid, naruto (sliced fish cake), pea pods and a comforting, cloudy broth that'll warm you from the inside. 3904 Convoy St., Kearny Mesa, 858.569.6151.