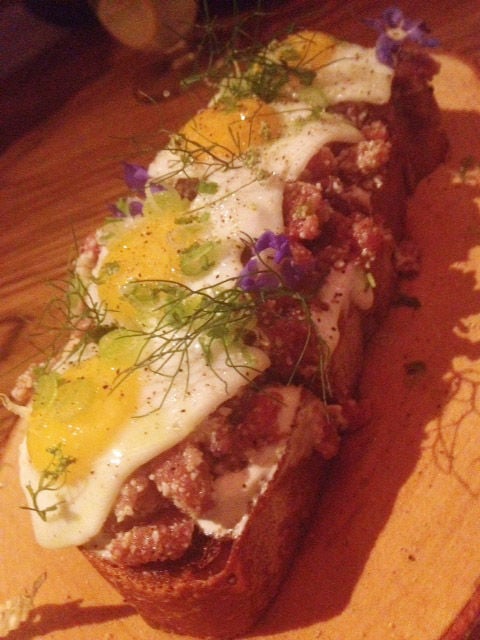 We were there on a Wednesday. It looked like a Saturday night, and maybe Valentine's Day. So far, Richard Blais' entry into San Diego is doing very, very well. And it's not hard to see why. Blais is in the kitchen everyday, unlike most TV-famous chefs (Blais won Top Chef All-Stars) at their restaurants. There are many dishes worth noting (including the best bone marrow I've maybe ever tasted), but it was the carne cruda asada—raw cubes of eye of round (beef) on toast with cotija cheese, jalapeno and lightly fried quail eggs that was truly a perfect bite. Not bad for a gringo. 2228 Kettner Blvd, Little Italy, 619.269.9036, juniperandivy.com.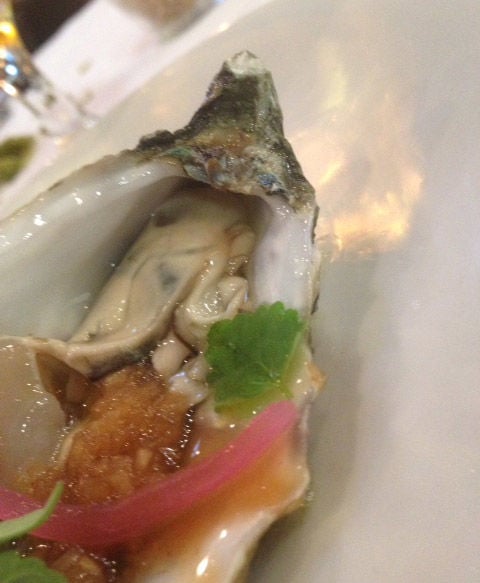 Kusshi Oysters @ Ironside
Most of us had a feeling there was a hole in the Downtown-adjacent dining scene for the right oyster bar merchant. We just didn't know how big that need was. Ironside Fish & Oyster can barely keep up with the action. With eight or so varieties always on menu and served over a refrigerated-metal bar so that your plate stays cold, their oyster bar is one of the most in-demand seats in town. The Kumamotos live up to their name, but it's the super clean-tasting Vancouver Island oyster called Kusshi that slayed everyone at our table. Go early if you want a seat. 1654 India St., Little Italy, 619.269.3033, ironsidefishandoyster.com.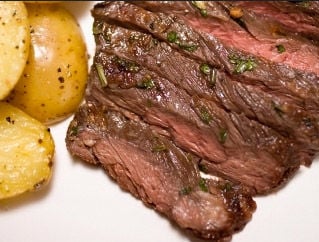 Brandt Beef Skirt Steak @ Red Marlin
You don't expect much from Mother's Day Brunches. Some lukewarm Hollandaise sauce, an omelet station where the most exotic ingredient is cubed ham, some Champagne that's as bottomless as it is tasteless. But the brunch at Red Marlin was exceptional, with Humboldt Fog cheese trays and top-notch ingredients everywhere. The best bite was the Brandt Beef braised skirt steak with a caramelized, sweetened crust. The entire experience made me want to go back to Red Marlin for dinner to see if the high-caliber holds up. 1441 Quivira Rd., Mission Bay, 619.221.4868, hyatt.com/gallery/redmarlin.