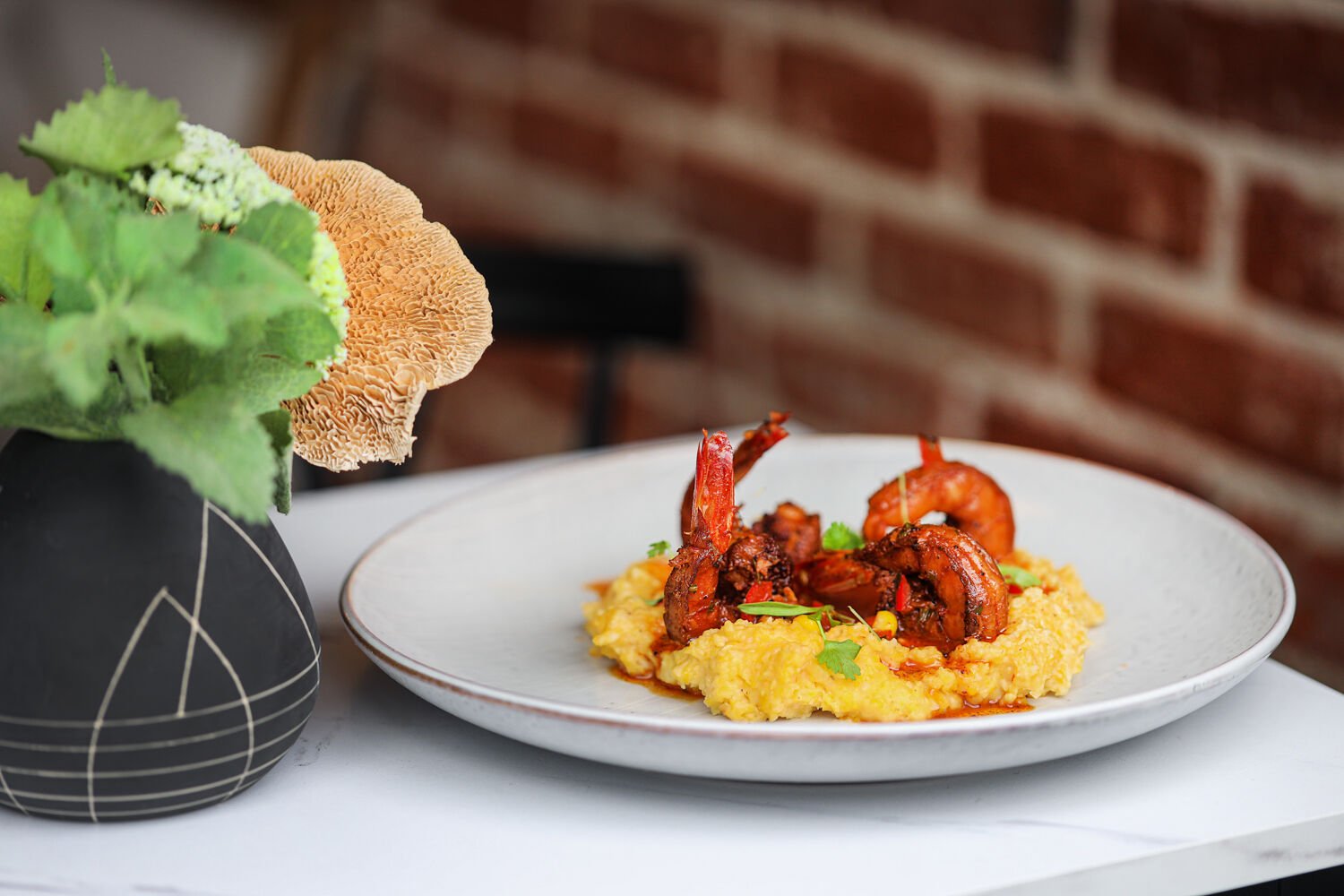 We eat. And drink. A lot. As a magazine staff we're constantly poking our heads into kitchens across the city. We tell the stories of the people in them. And along the way, we taste some pretty remarkable things. Enjoy this monthly hit list of dishes and drinks and places and things in the food and drink scene we think will bring you decent if not great amounts of joy. Turn it into a bingo card. Go nuts.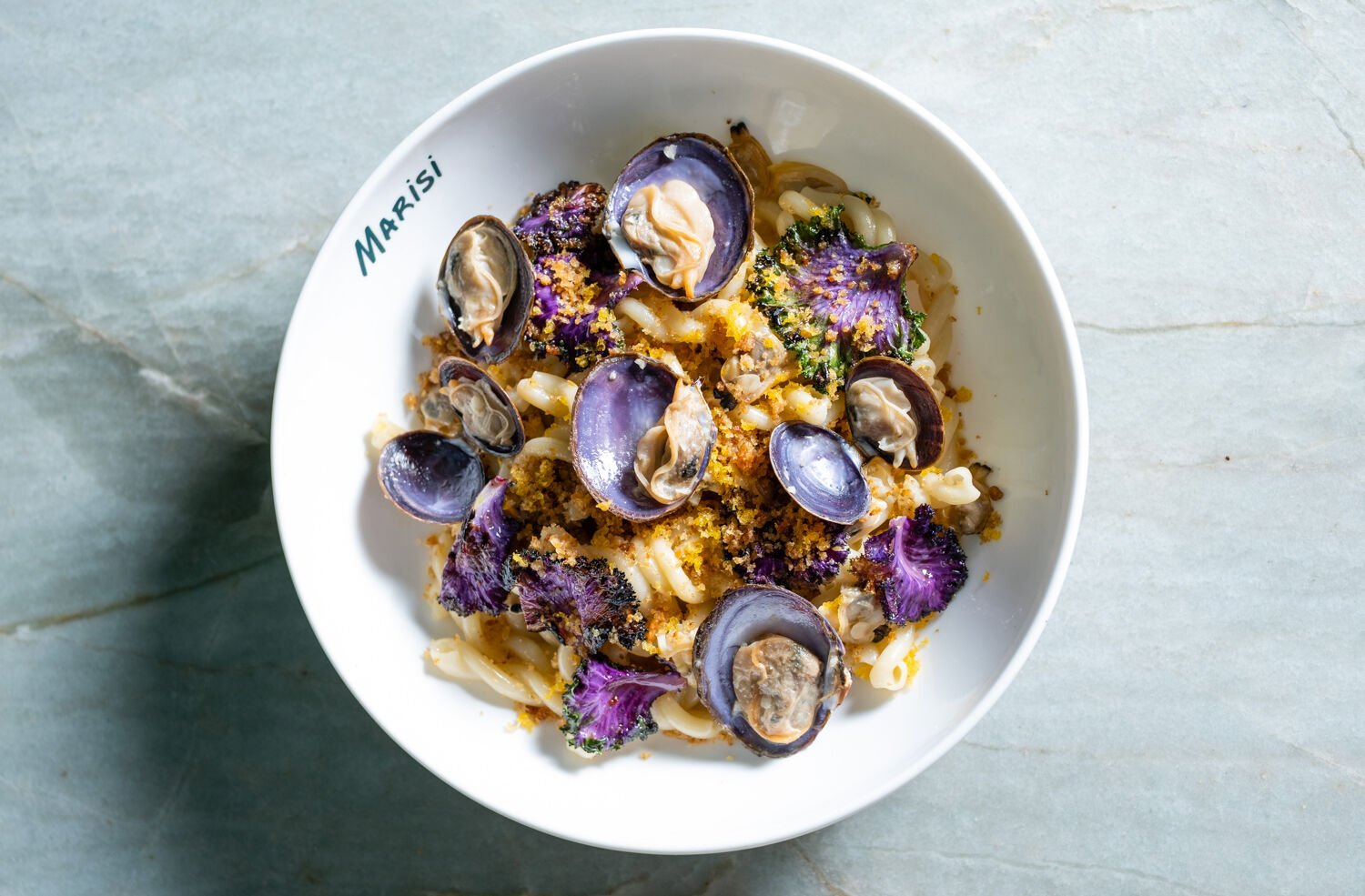 Marisi
Gemelli
Newer on the menu at Marisi—the semi-outdoor, indoor La Jolla Italian restaurant—is gemelli, a spiral pasta with clams, smoked butter, kale, bottarga (cured fish roe), and breadcrumbs. Tack on a chopped salad to start, paired with white vermouth, and you've got a perfect order. –JB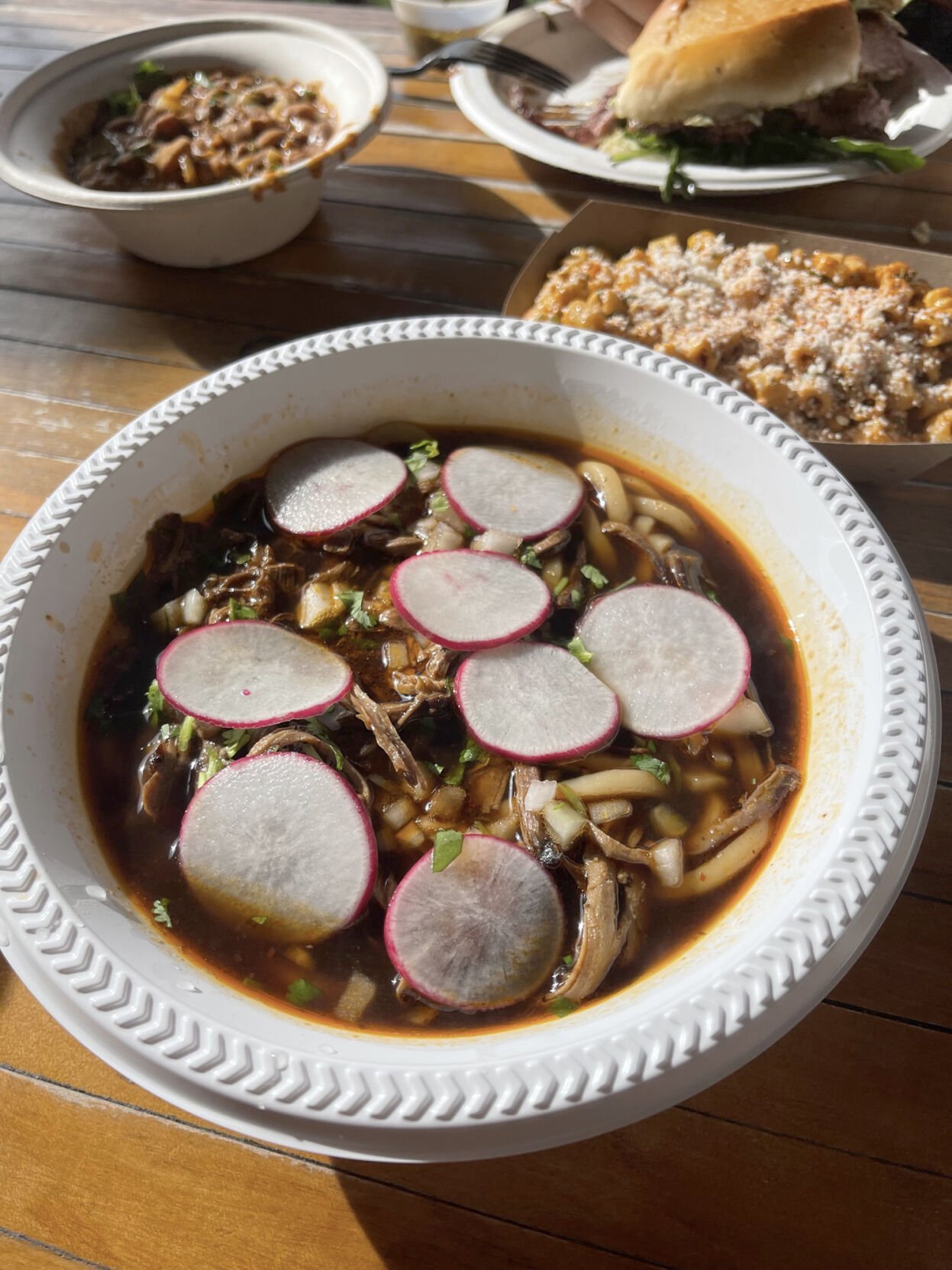 El Barbecue
Udon Brisket Birria Soup
Japanese, Mexican, and American barbeque fusion, sounds good, right? Turn that into a soup? Knock our fusion socks off. El Barbecue serves up this delicious winter warmer. Tender shredded brisket with just the right amount of smoke, swimming in a rich birria broth, with Udon noodles, cilantro, onions and radish slices. Order up a side of the Elote Pasta Salad and Hillbilly Beans to top off your meal at this Sherman Heights barbeque gem. –DM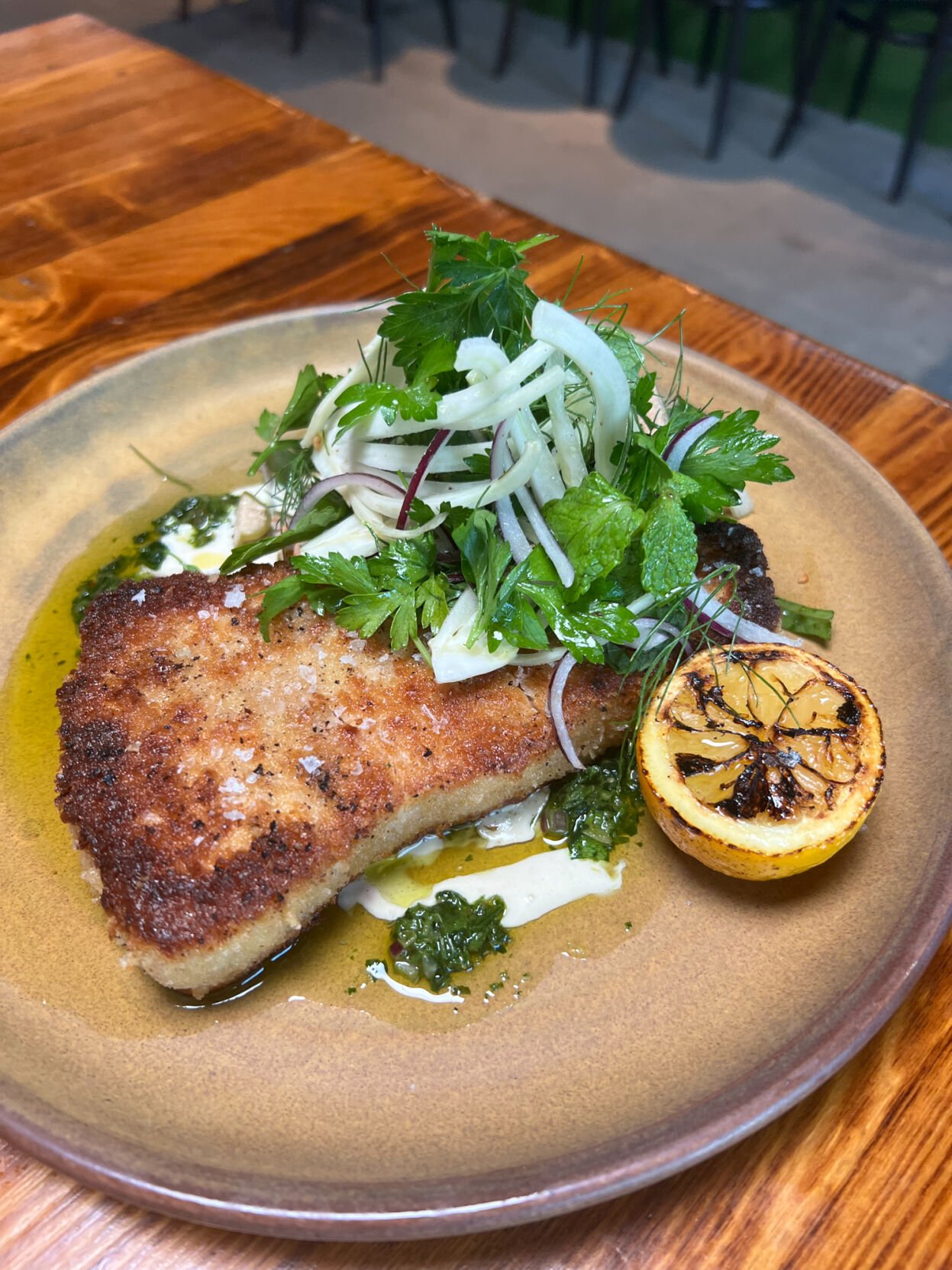 Mabel's Gone Fishing
Swordfish Schnitzel
The swordfish schnitzel at Mabel's Gone Fishing, the buzzy, new-ish North Park seafood joint is layered with charred lemon and tonnato, needing not a drop more of anything, and sticking to the unofficial southern European cooking rule that only a few ingredients, well-sourced and prepared, are truly necessary for food to shine. –JB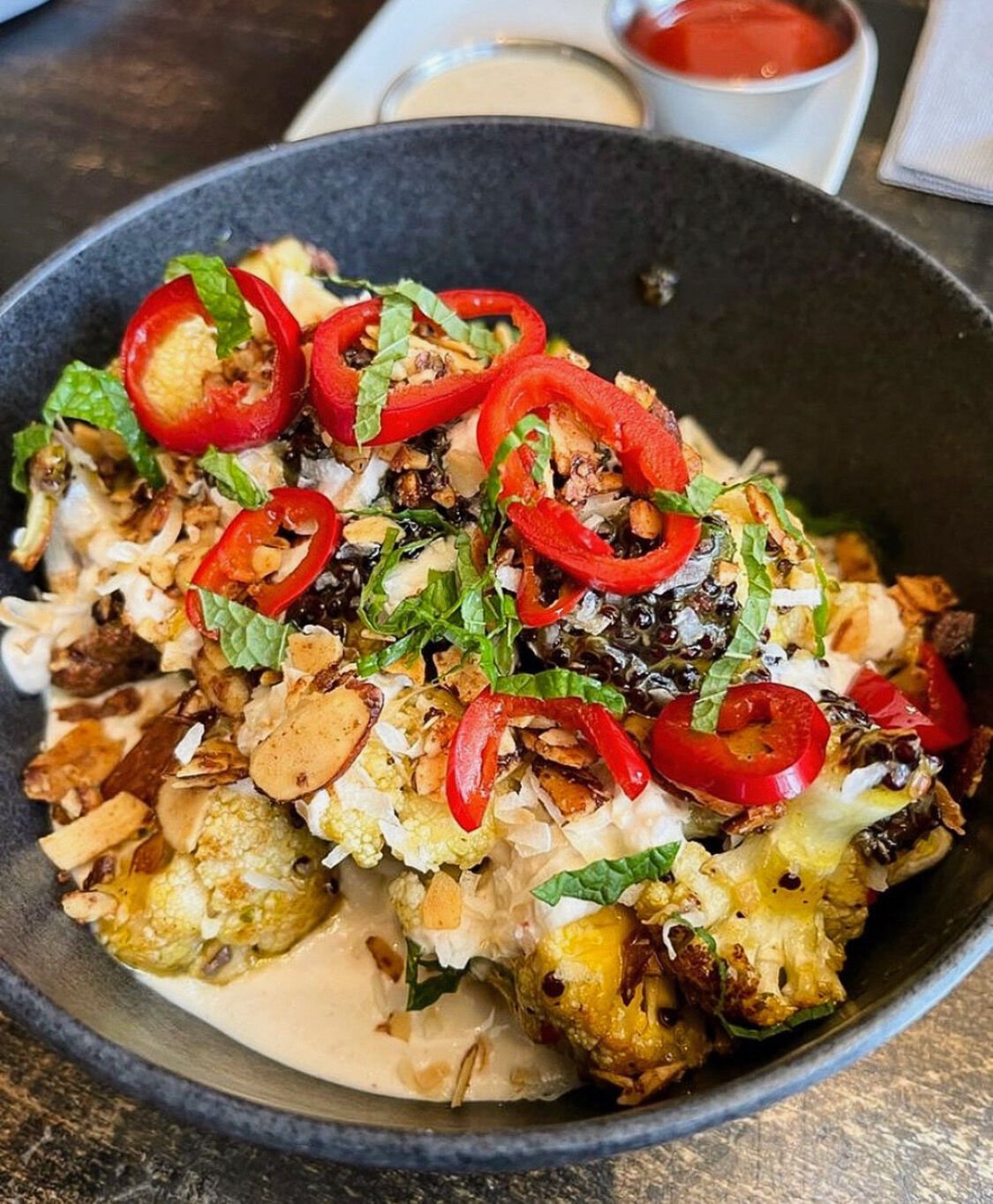 Common Stock
Charred Cauliflower
Hillcrest's Common Stock is one spot in town that does flavorful veggies right. Fresh on its menu is charred cauliflower with mango vinaigrette, pickled Fresno chiles, harissa cream, masala almonds, & coconut. –JB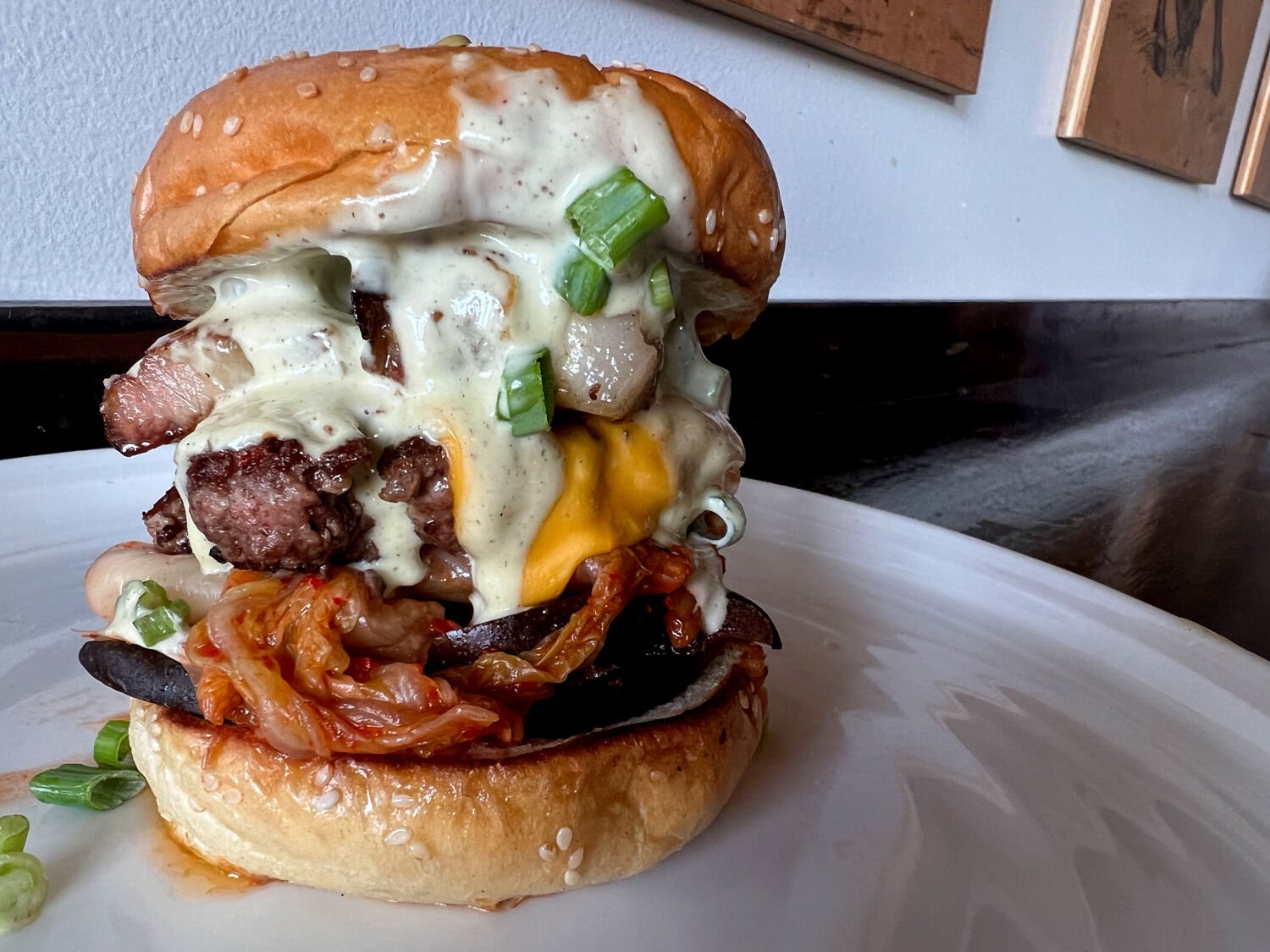 Ballast Point (Little Italy)
Kimcheese Burger
During the shutdowns, Ballast Point Little Italy's GM and chef tinkered and tinkered with burgers and that R&D yielded this odd-delicious one: Angus beef patty, American cheese, kimchi, smoked pear (the secret weapon), charred scallion aioli, thick cut bacon on a brioche. Tangy, just sweet enough, smokey-delicious. –TJ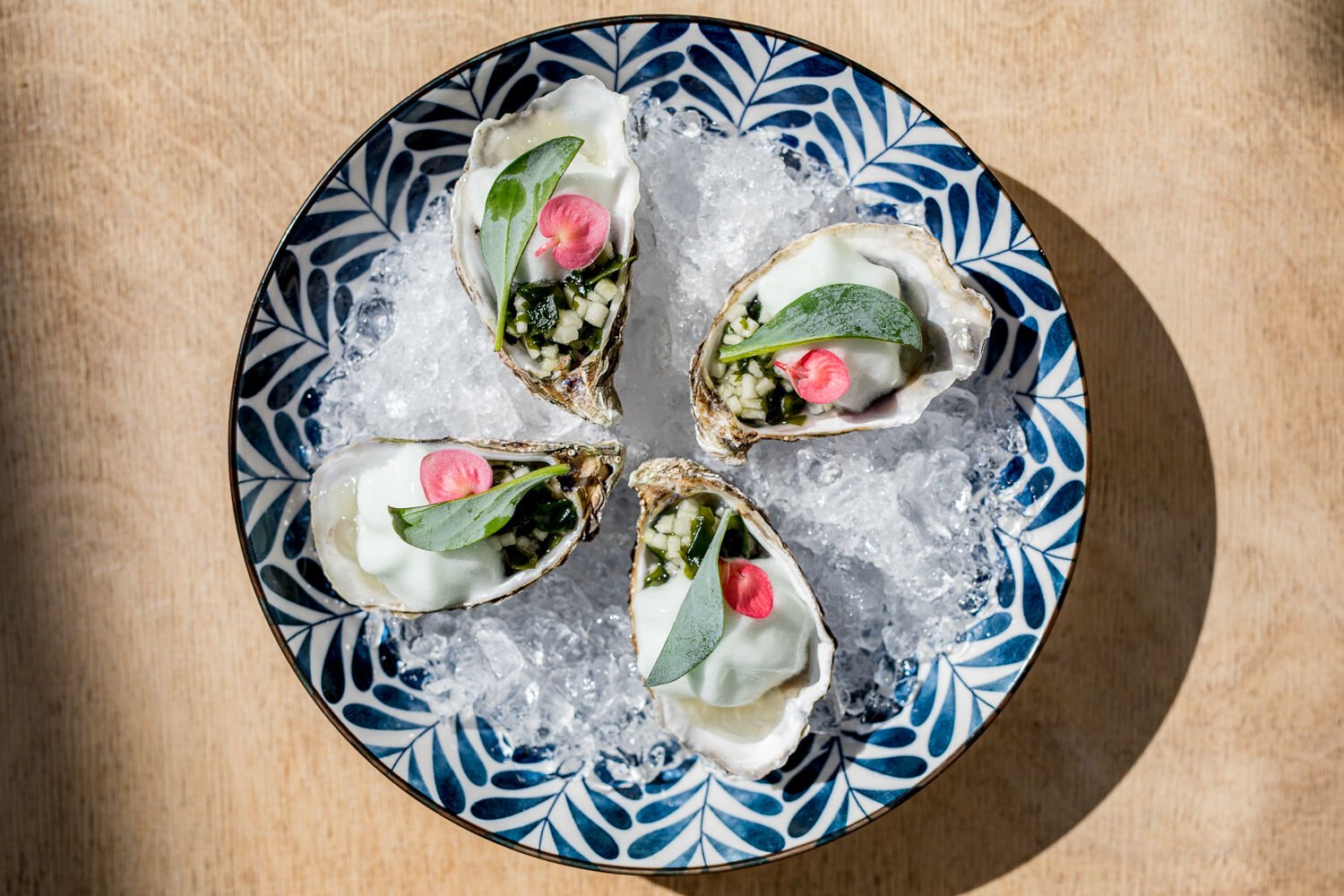 Wormwood
Oysters
Wormwood's outdoor patio is the kind of dreamy date night vibe that makes me almost consider downloading Bumble again. It may also be why securing a reservation can be so difficult. But single or not, the French restaurant's oysters, made with salted kiwi, lemon gel, and absinthe foam are better than…well… –NM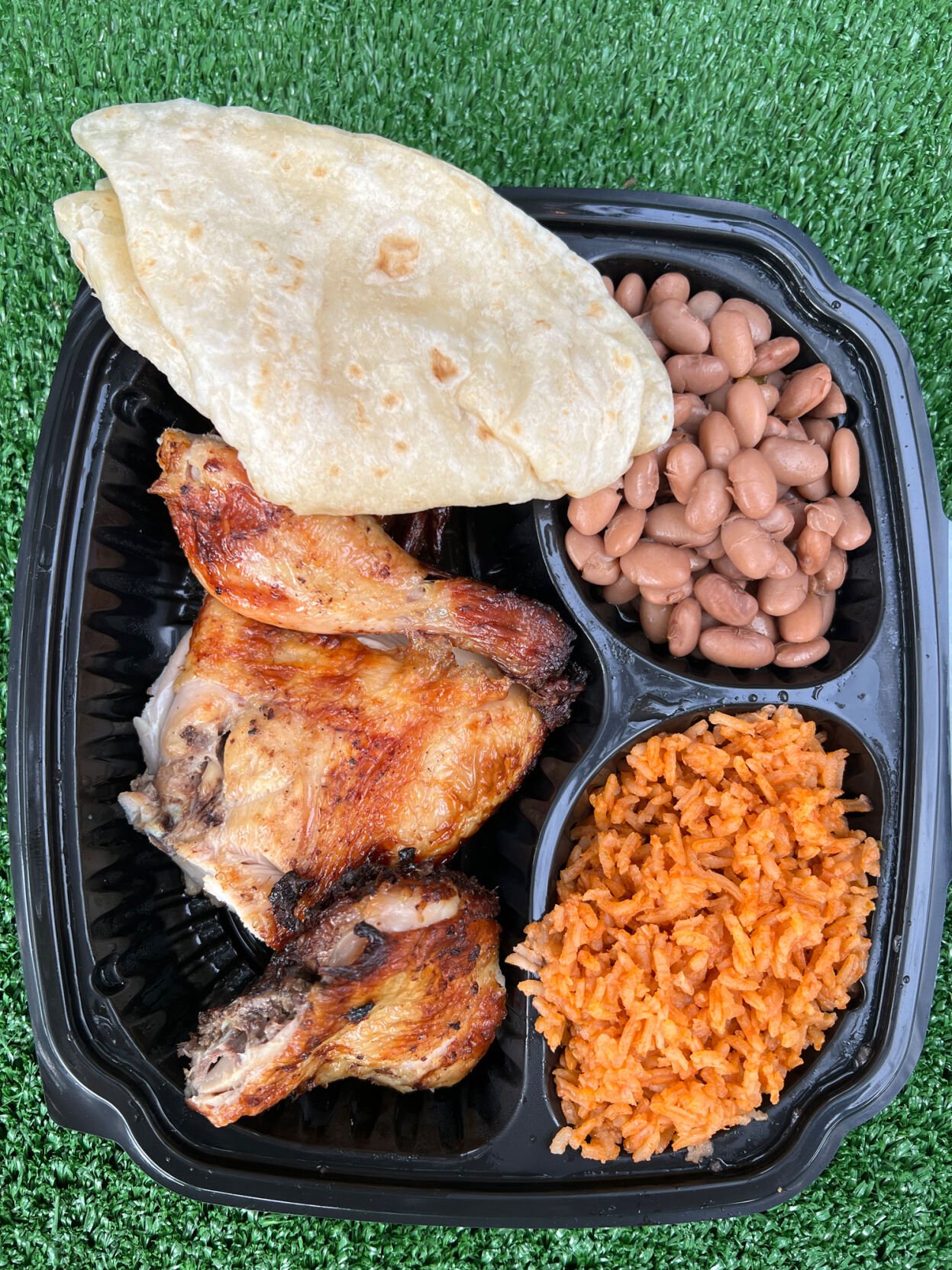 El Pollo Grill
Flame-Broiled Chicken
May come as a shock, but most of the city's best eats don't have a million-dollar bar or an Instagram wall. Sometimes it's a four-decade family business in a strip mall. Started in Lemon Grove in 1987 by Rafael and Costanza Lopez (now run by their son, Victor), El Pollo Grill is the place for flame-broiled chicken. Perfectly browned, seasoned, and moist. –TJ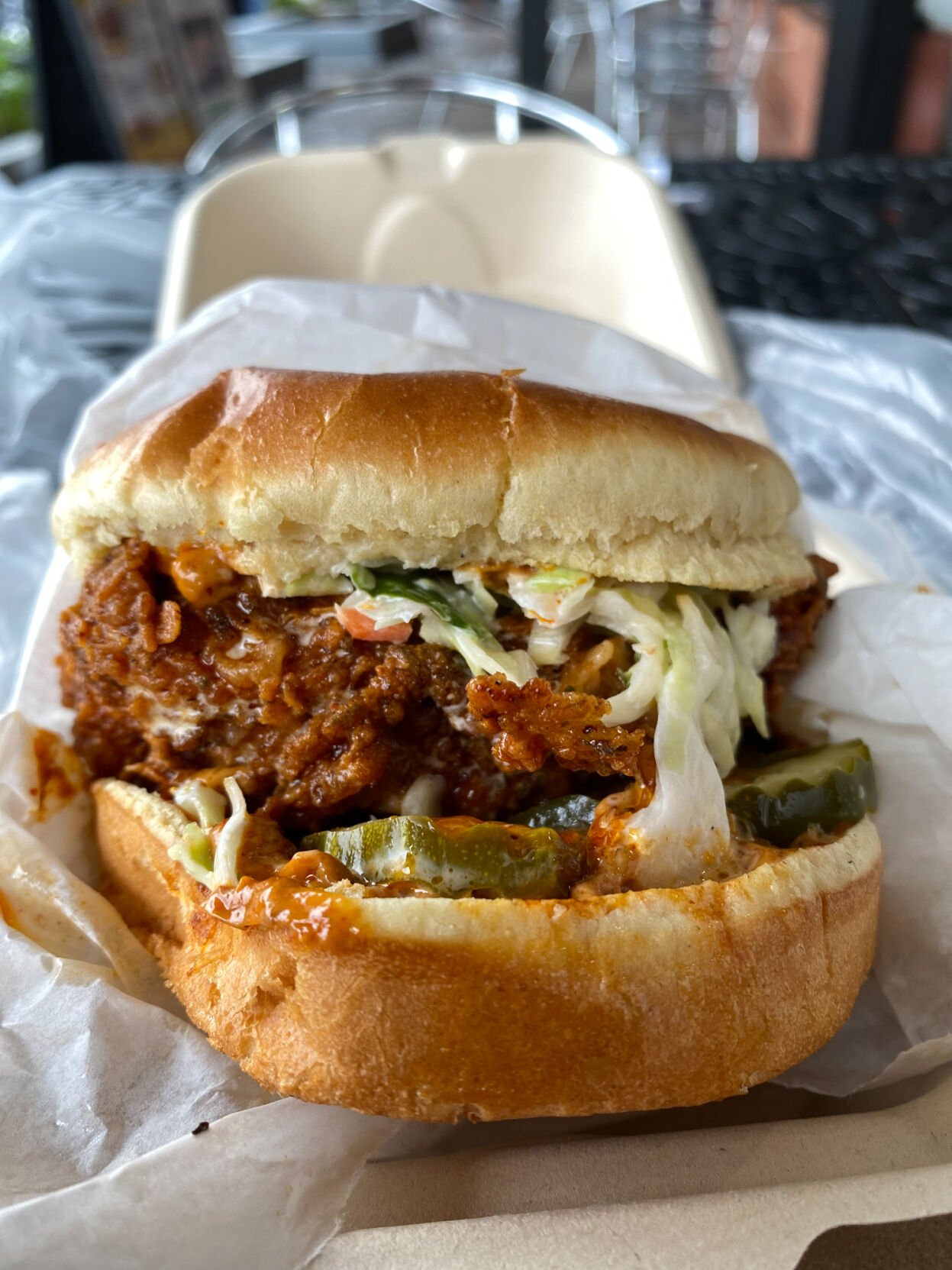 Side Chick Chicken and Fries
Hot Chick Sando
Don't let the food snobs tell you fried chicken sandwiches have had their moment. Pickles, slaw, brioche. Classics never go out of style. Located in Manolo Farmer's Market near Ridgeview/Webster, Side Chick serves up $5 sandos in a world that often easily charges three times that. Their hot chick sando is a mouth melter. Not Nashville hot, lava hot. Grab a Jarritos. –MH
Verbena Kitchen
Shrimp & Grits
One of the best dishes on cozy North Park spot Verbena Kitchen's brunch menu is its shrimp and grits, which come loaded with spicy crustaceans laid atop creamy hominy with pickled pepper relish and a poached egg. –JB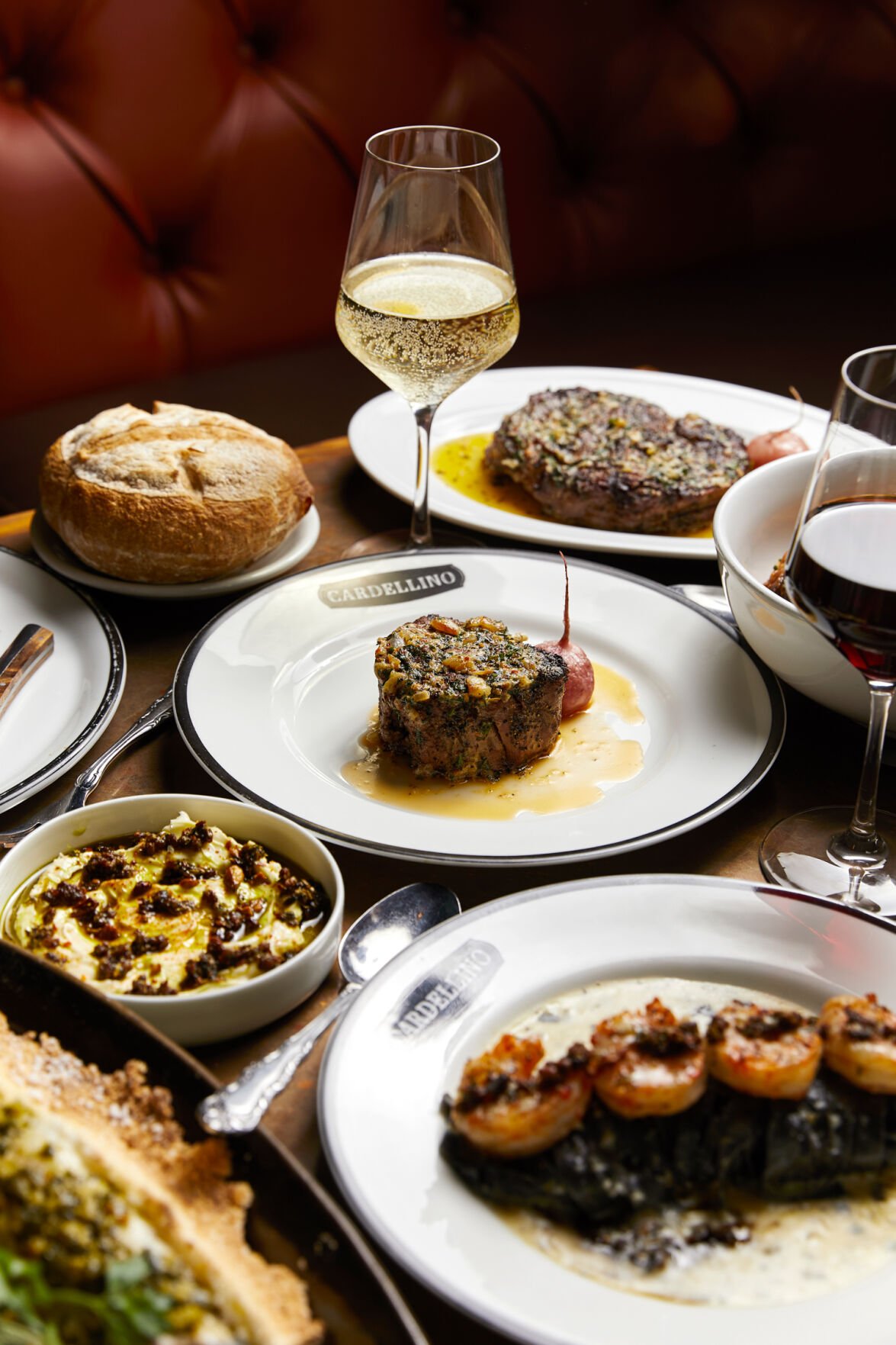 Cardellino
The Tuscan Experience
Calling out to the exquisite Florentine steak dinners found all over Tuscany, Mission Hills' Cardellino does the tradition well with its bistecca fiorentina (from its in-house butcher), a few pastas, a crudo, dessert, and its delicious fire-roasted sides. Easily the best package dinner in town right now. –JB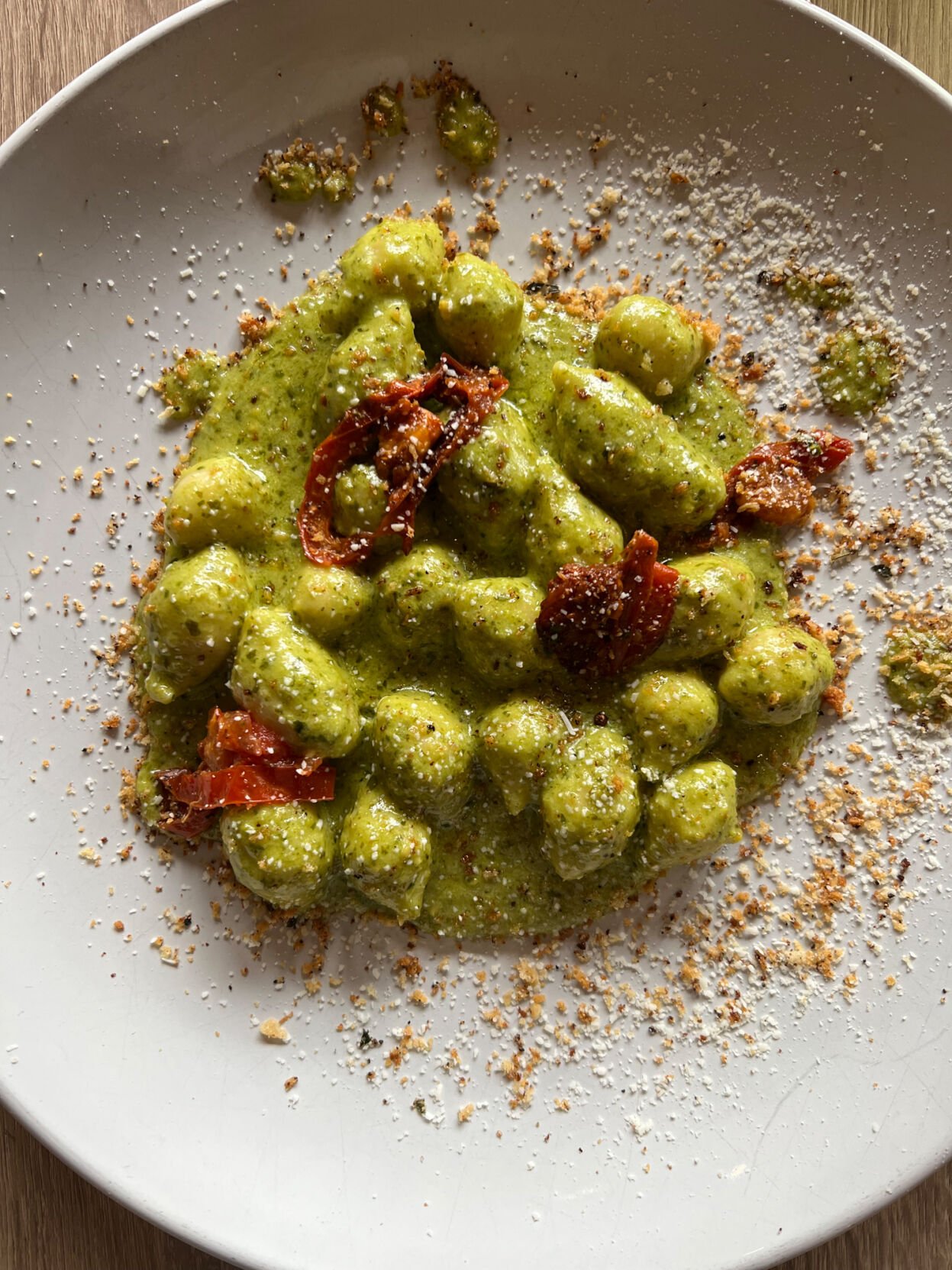 Barbusa
Pesto Gnocchi
Now that Costco is selling silos of pesto, I feel it's been unfairly viewed as un-special food (no offense to Costco, which deserves reverence til the end of days). A good pesto is an intoxicant, and chef Nino Zizzo's at Barbusa is just that—the vibrant, almost Comic-Con vibrant green—pillow gnocchi, pistachio pesto, panna (heavy Italian cream), roasted tomato. –TJ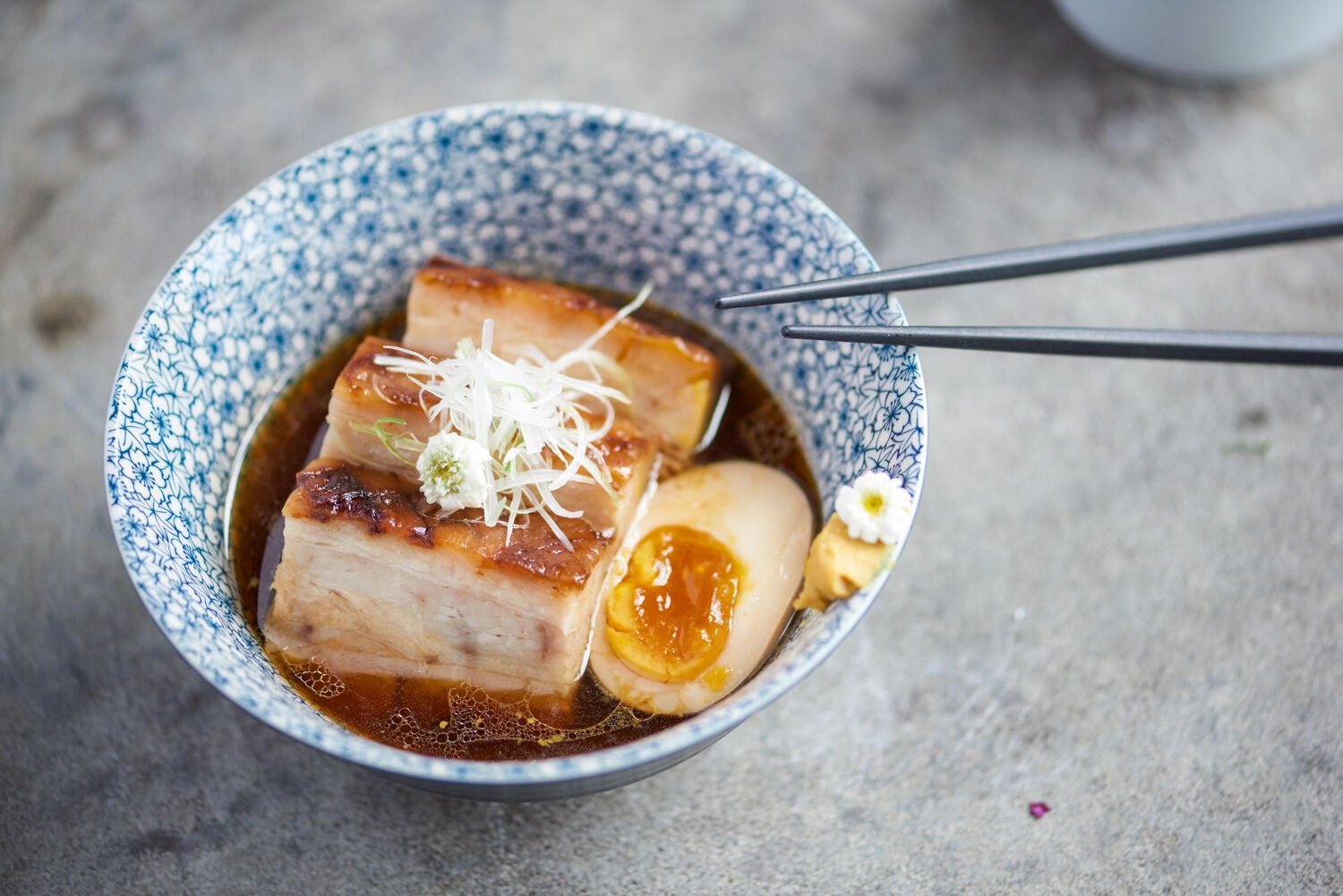 Cloak & Petal
Pork Belly Kakuni
I always feel just a little bit cooler stepping into Cloak & Petal in Little Italy, thanks to its graffitied walls and abandoned Tokyo subway feel. But it's the melt-in-your-mouth Pork Belly Kakuni with a soft-boiled egg that is the real showstopper eliciting audible moans with each bite. The slow-cooked pork is finished off with hot mustard and chives. –NM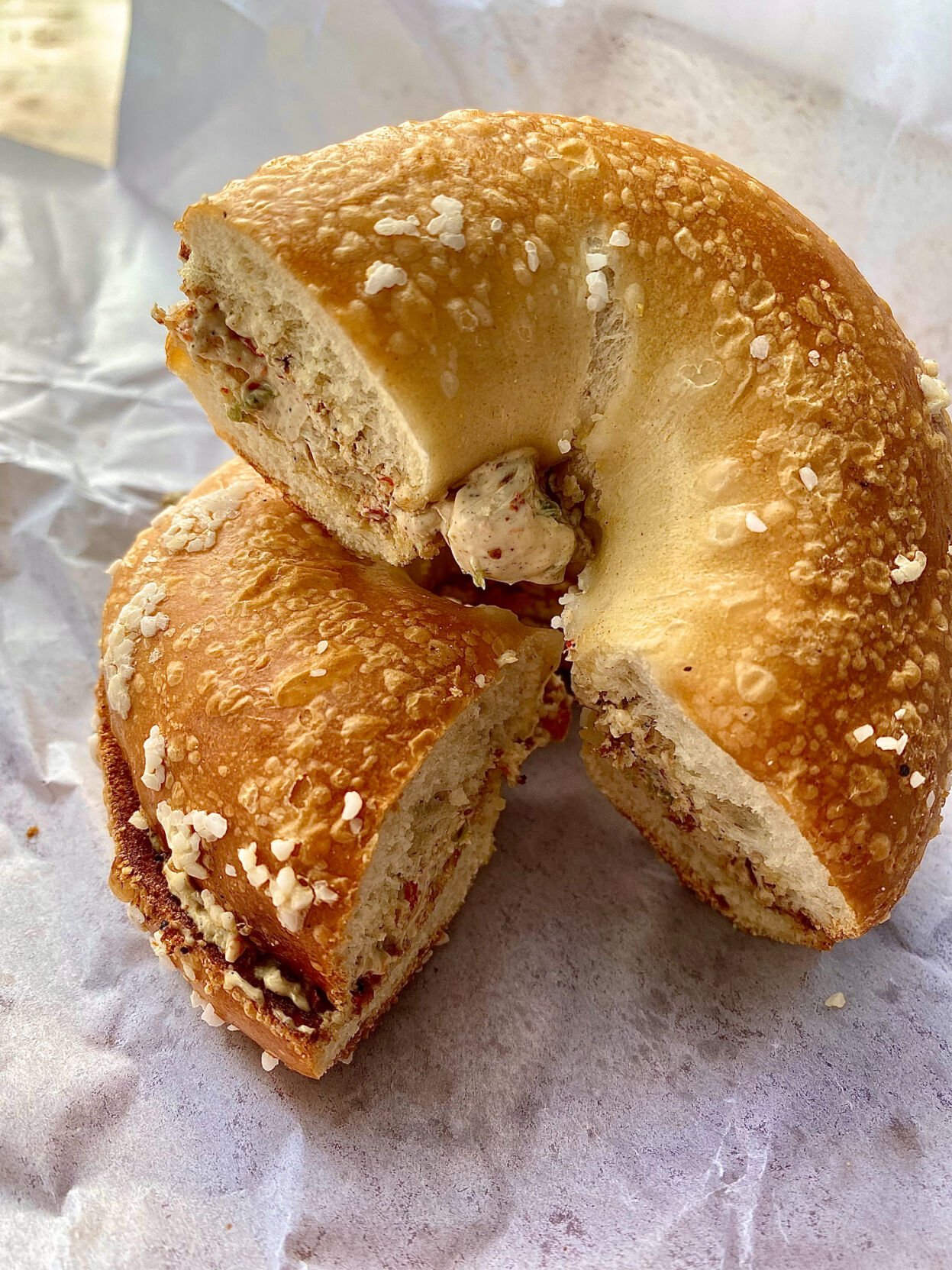 Solomon Bagel Company
Jalapeño Shmear
Salt bagel toasted with jalapeño cream cheese: That's my go-to for trying any bagel spot. Nail this simple order, and a bageleria can be trusted. Solomon's on 30th St. in North Park does this classic right, with a very chewy, not-too-salty bagel and nice spice on the back end. Plus, the crew is friendly even amidst the busiest rush. Check out their bran and asiago cheese bagels too. –MH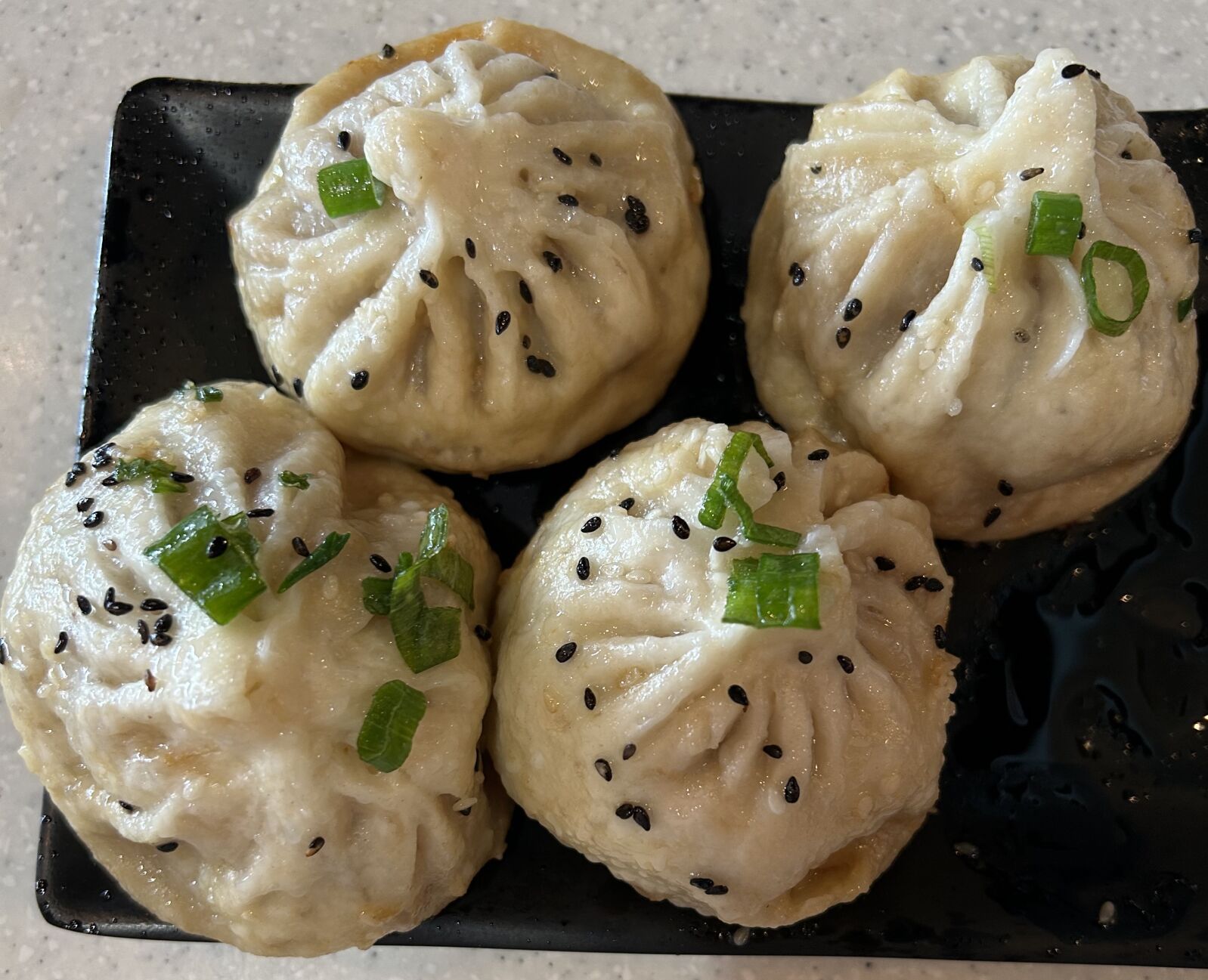 Tasty Noodle House (Convoy)
Shanghai Grilled Pork Buns
Pork buns can sometimes come off as phoned-in… these do not. Cushy steamed dough, generous and fragrant pork filling, nutty seared sesame seeds crusting the bottom. I ate three in a span of five minutes and do not regret it one bit. Originally opened in Hacienda Heights and expanding to eight locations in Southern California (with one in Carlsbad on the way!), you're never far from dough-enveloped pork at Tasty Noodle House. –SL
Hell's Kitchen at Harrah's Resort Socal
Potato Puree
What could be easily just another potato dish is instead a near-perfect recreation of the steakhouse classic at Hell's Kitchen: potato purée, in this case, akin to the famed version made popular by Joel Robuchon. Think: butter, cream, velvet, carbs. That's all you need to know. –JB
---
Are you a restaurant or food- or drink-maker with something delicious that should be on SDM's Hit List? Send the editors an email at [email protected] and tell us what you think we should try! 
Goal is pretty simple—to find the best things to eat and drink in San Diego and tell everyone we know. From mom-and-pop neighborhood gems to the best restaurants in town. From food carts to farmers market stands to upstart food- and drink-makers and brands.