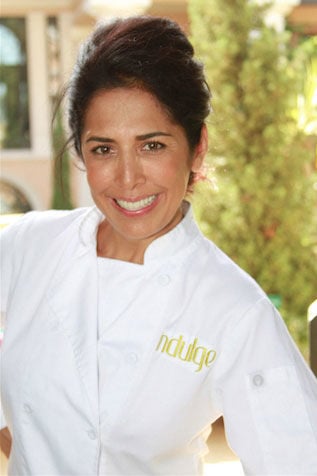 Ensenada's wine region is attracting international attention. It now must make proactive decisions to attract developers, businessmen, restaurateurs, and chefs who understand its soul. Golf courses named after grapes would be pretty devastating. The owners of the Valle's most renowned property—Encuentro Guadalupe Antiresort—believe Flor Franco is the right kind of person, naming her chef/partner at the hotel's new restaurant, Convivia.
Born in Mexico but cooking mostly in San Diego, she's still the chef-owner behind Indulge Catering and present at every major food event in the region. "The Valle is very protective. They either love you or they hate you. I'm a very proud Mexican. But I've spent all my life in San Diego. Now I have a spot in Baja where I can share the talents of my American friends, as well as the talents of my Mexican friends. That's why it's called Convivia [translated: 'to live together']."
Read more about Flor Franco and the Baja food movement.