San Diego Magazine's Celebrating Women event honored dynamic San Diego women committed to creating positive change with power networking, a compelling panel discussion, and the announcement of special award winners at the Museum of Contemporary Art La Jolla on September 28.
Star Hughes-Gorup, Director of Hughes Marino, received the Young Leader Award. Randa Coniglio, CEO and President of Port of San Diego, was recognized with the Executive Trailblazer Award. Dr. Mimi Guarneri , Medical Director of Guarneri Integrative Health, Inc., was named the Health and Wellness Pioneer. Celia Lanning, Greater San Diego Region President of Wells Fargo, earned the Mentoring Maverick Award. Kim Perell, President of Amobee, took home the Industry Innovator Award. Barbara Sawrey, Associate Vice Chancellor and Dean of Undergraduate Education of University of California San Diego, was heralded as Academic Champion.
The awards presentation culminated with the announcement of the 2016 Woman of the Year. This honor went to Diana Kelly, Regional Vice President of The Home Depot.  Congratulations to all 120 finalists!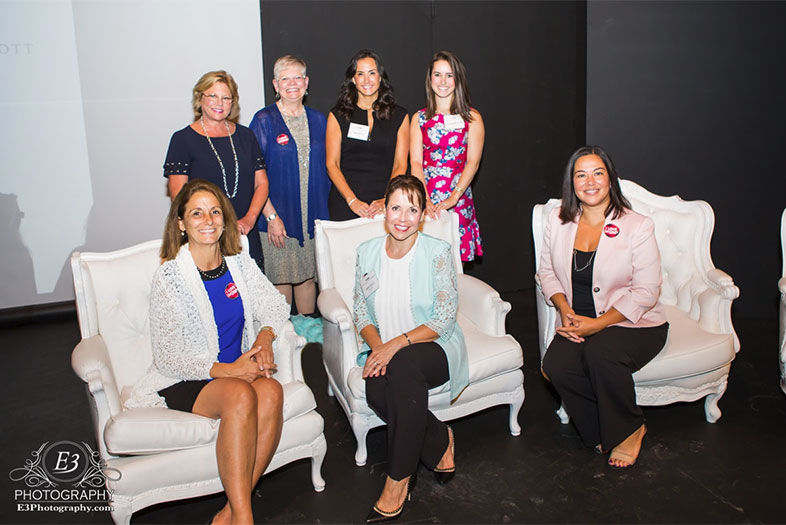 Celebrating Women's award winners, including the Woman of the Year. | Photo: Eddie Garcia III/E3 Photography