3 Things I Didn't Know Until This Issue
1. Reuben H. Fleet and Joseph Pendleton are both buried at Fort Rosecrans National Cemetery.
2. More than one source credit Nortec Collective's music as the catalyst for Tijuana's cultural ascension.
3. Octopus is a thing, now. You're going to love it.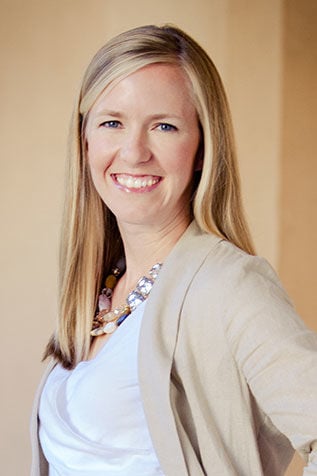 Occasionally, we host editorial advisory meetings. We invite key people from one of our areas of coverage to come eat, drink, and talk with us about what we should cover and how. The latest one was all about food and drinks. We discussed everything from restaurant reviews to food trends to the craft beer industry to the biggest food story of the moment: Baja.
I'd give myself a 7 or so on the 1–10 foodie scale. I'm solidly into it. The folks at our food advisory meeting?  They average around a 12. They cook and grow vegetables, brew beer, and guest-bartend at speakeasies. They own restaurants and food trucks or lobby on their behalf. And they were all very into Baja. They had all been to Misión 19 and to the wine country in Valle de Guadalupe. They were comparing notes about which menus, tour companies, and private tastings were best—almost one-upping each other in terms of who had experienced what, and first. There's a thing in the foodie world about being first to go somewhere or eat something.
And then one brave soul, a North County juicer and health food aficionado, piped in that not only had she NOT been to Baja to eat and drink, but she didn't know if she felt comfortable or safe. It was brave to say so, because to consider safety a factor when crossing the border almost feels offensive, nowadays. It's definitely not "cool" to be hesitant anymore, especially in the food community. But this person reminded me that we still have some work to do to educate people about the amazing stuff happening across the border, and help our readers understand it and all the details of crossing. As media, we get VIP access, hand-holding, and exclusive experiences when discovering new places. As much as we try to recount those stories in these pages, the brave North County juicer reminded me we need to do more.
Enter Troy Johnson's story. Baja is having a moment. Even if you haven't felt it yet. The world is watching the region. From a booming manufacturing sector to universities cranking out thousands of engineers to a food and wine movement recognized by the New Yorker, to say the region is hot is like saying San Diego has nice sunsets.
I hope this story, along with other Baja moments in this issue, help illuminate the movement and motivate you to go be a part of it.
We are going to assist with that, too, by hosting exclusive tours of the region soon. Email me at [email protected] if you'd like to come. It's time to make nice with the neighbors.

Erin Chambers Smith
Editor, San Diego Magazine