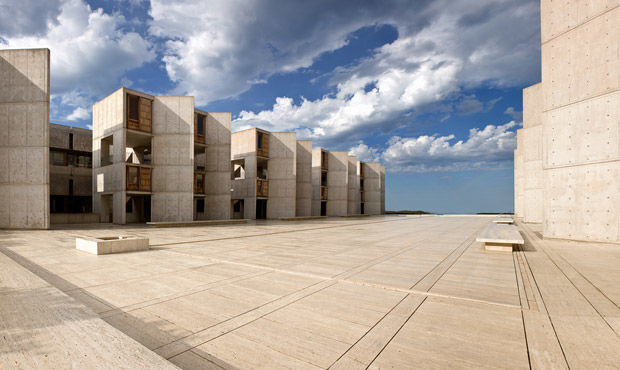 San Diego's famed institute is giving us something to "Salk" about—namely 50-plus years of seminal scientific research.
On Saturday, April 13, The Salk Institute will host the inaugural 5K Walk for Salk and kick off its first-ever major fundraising campaign. Another first: The institute will offer free guided tours through its labs and a chance to meet in-house scientists.
The walk begins in Salk's iconic courtyard, praised for its impressive design by the likes of Architectural Digest and beyond. The walk will continue along Torrey Pines Road in La Jolla. Afterward, participants can take one of the guided tours and stay for a health and wellness festival, with speakers and family activities.
Proceeds will directly benefit Salk's pursuit of new cures and research in the areas of cancer, Alzheimer's, Parkinson's diabetes, obesity, healthy aging, and plant biology. Proceeds will also benefit the institute's educational outreach programs.
The Walk for Salk costs $35 per person; guided tours are free. salk.edu/stepintodiscovery