View the 2014 Winter Collection »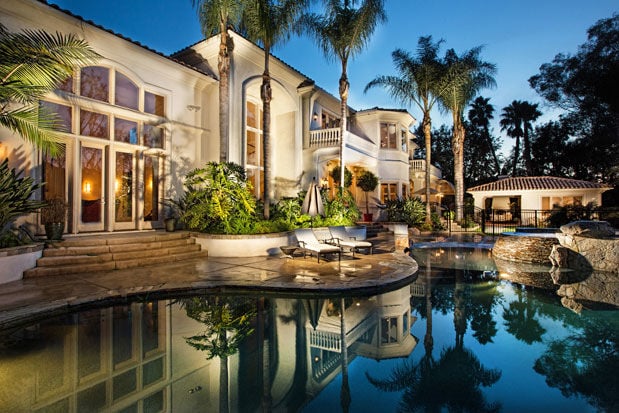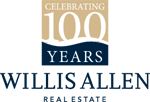 Sponsored
WILLIS ALLEN'S 100 YEARS & COUNTING – A RETROSPECTIVE.
Willis Allen Real Estate is celebrating its centennial this year. For 100 years Willis Allen has been a continuously operating and highly successful real estate brokerage, which was founded in La Jolla. It's such an incredible milestone, and one we've been anticipating for years. It has made me sentimental about this company, about my personal history with it, and about the people who are at the core of its success.
It all started back in 1914. The company has been around as long as the U.S. Naval Base in Coronado, Spreckels Theater, the San Diego Zoo, the Grand Colonial Hotel, and even electricity in La Jolla. When company namesake, Willis M. Allen was at the helm, staff sold mortgages using a mobile offi ce that operated out of a well-equipped Volkswagen bus! Much has changed since we fi rst opened our doors, but our commitment to hiring the best and brightest agents – and going above and beyond for our clients – has remained consistent. We diligently train, educate and mentor our agents to make sure we are giving you, our clients, the best advice.
Each of us at Willis Allen is proud of our company's heritage, to our unwavering commitment to sage and appropriate counsel, and to our strong support of our local communities. Many of our agents have been with us for 20-plus years, and some have been Willis Allen associates for 30 years or more. The supportive environment and tremendous respect for our peer group is imperative to maintaining our success for the next 100 years.
Throughout the years Willis Allen Real Estate has literally made its mark on the San Diego landscape. Willis Allen was one of the major partners in the famed La Valencia Hotel. We helped fund the Crystal Pier in Pacifi c Beach. And, we brokered a land deal in what eventually became Clairemont. Being a signifi cant part of the community is a hallmark at Willis Allen. Through many decades our sales staff has committed itself to the support of our community by volunteering their time, talents and treasures to hundreds of local non-profi t groups.
I feel very privileged to have the opportunity to lead this company into the next century. I've always loved real estate, though I haven't always made the best real estate decisions! I remember back in 1960 I had an opportunity to purchase a vacant lot in an undeveloped area east of Nob Avenue in Del Mar for $700. I had just turned 16, and I decided to use my savings to purchase a 1955 Chevrolet instead. Adults told me I had made a mistake, and I guess they were right. That lot today is probably worth close to $1 million. It was a lesson learned for me, and one that shaped my future. I believe all of us can build our wealth, our portfolio, by investing in real estate.
I joined the company in 1977. My kids grew up in the real estate business, and I feel fortunate that my two sons have embraced careers in the real estate profession. They are both focused – with real estate degrees – and are greatly respected, not only by Willis Allen agents, but also by our competitors.
Our family is committed to ensuring that Willis Allen will be here for years to come – focused on you, as sellers and buyers, and on our communities. We remain fi ercely independent and committed to service that is best for our clients and our community. We are San Diego's greatest champion, her biggest fan, and we're proud to call this beautiful place home…and to help our clients do the same.
Thank you for trusting us with your buying and selling needs for the last 100 years. We look forward to working with you again in Willis Allen's next century of service.
Andrew E. Nelson
President & Owner
View the 2014 Winter Collection »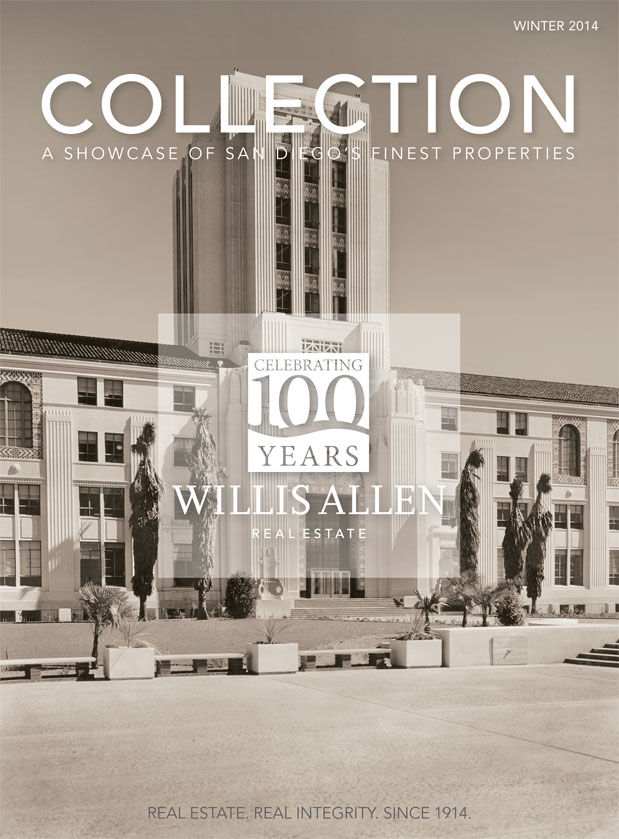 geneenm