On today's HHH, hosts Erin Chambers Smith and Troy Johnson and producer Archana Ram talk about the latest dining news, like Catalina Offshore's new line of canned tuna and sandwich shop Big Front Door opening in Solana Beach in a shared space with Bottlecraft.
Our special guest is Matteo Cattaneo, owner of South Park's Buona Forchetta and co-owner of the new Officine Buona Forchetta in Liberty Station. Matteo tells us all about switching gears from law school to the restaurant world, bringing in a "world pizza champion" to lead his kitchen, and why those gilded ovens are so coveted.
We also talk about Stone Brewing Co.'s new Toilet to Tap beer made from recycled sewage water. Then we end with Small Bites, including where to get a great meal for two for under $50, including The Hake, Carnitas' Snack Shack, and Tacos Perla.
Subscribe to the Happy Half Hour on iTunes or Google Play, or listen below.
Recent Episodes
For all previous episodes, click here.
---
Would you like to sponsor a podcast episode at your restaurant or bar? Email David, our producer and digital media director.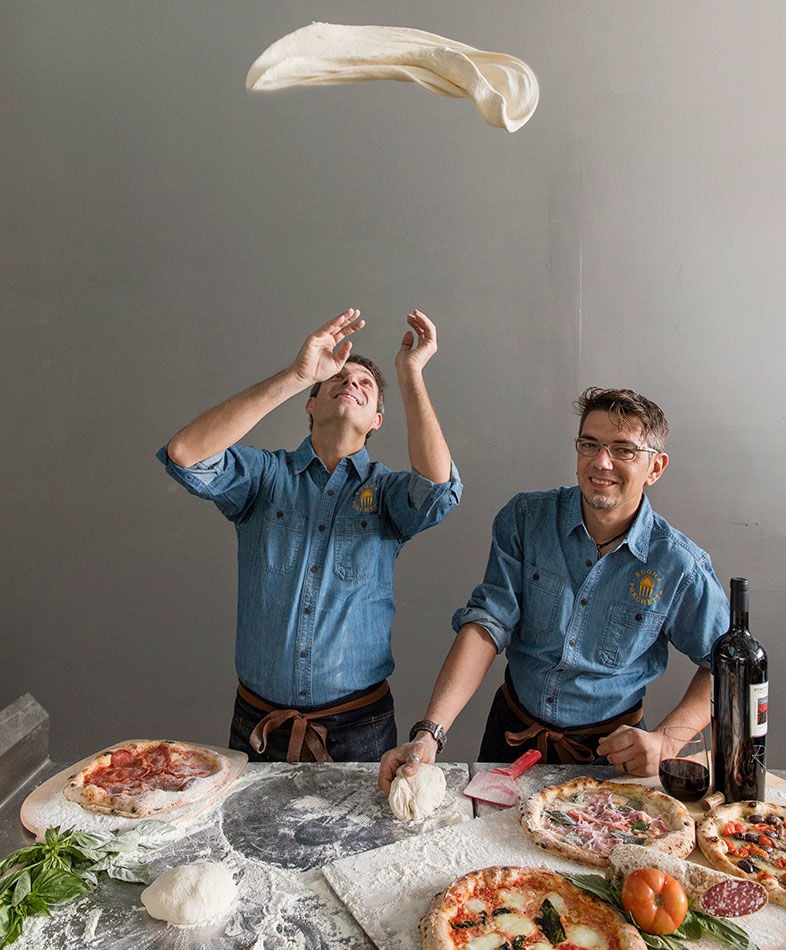 Officine Buona Forchetta | Photo by Paul Body