On today's Happy Half Hour, hosts Erin Chambers Smith and Troy Johnson along with producer Archana Ram are talking the latest local restaurant news, including the new Snooze that just opened in La Jolla, a dim sum restaurant that just debuted on Convoy, and Green Flash Brewing Co.'s expansion to the Midwest.
Joining us is Trish Watlington, owner of Mission Hills' The Red Door and Bar by Red Door. She's also the force behind Farm to Fork week, a discounted dining event which highlights small restaurants, farms, wineries, and breweries who are loyal to local purveyors. Farm to Fork returns September 9 with a kick-off event at the Tuna Harbor Dockside Market.
Plus, we're talking about the rising trend of low-waste cocktails and news that Americans are buying more food at Wal-Mart.
And we share our recommendations for Two People/$50, including James Coffee Co., Amarin Thai, and Biga.
Subscribe to the Happy Half Hour on iTunes or Google Play, or listen below.
Recent Episodes
For all previous episodes, click here.
---
Would you like to sponsor a podcast episode at your restaurant or bar? Email David, our producer and digital media director.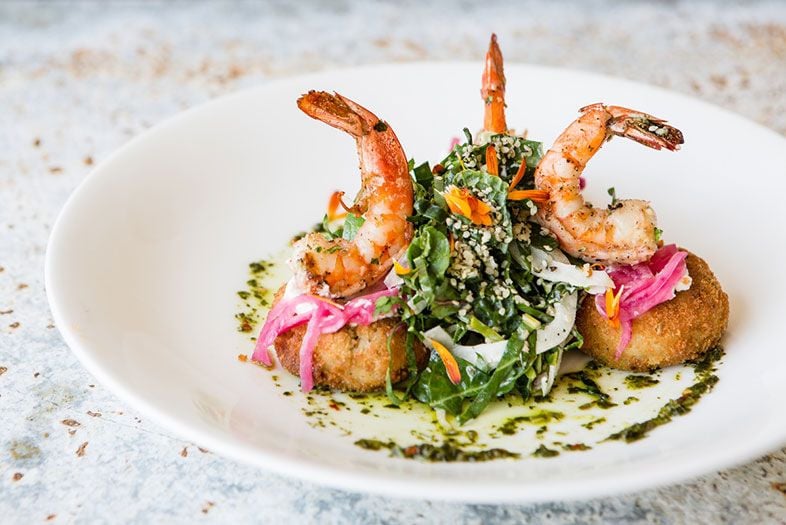 The Red Door | Photo: Sam Wells