We're bringing you today's episode of the Happy Half Hour from North Park's Waypoint Public, one of nearly 40 restaurants participating in this year's SoNo Fest & Chili Cook-off. We're joined by Waypoint chef Rich Sweeney and SoNo co-organizer Brijet Myers to chat about the 8th annual event that includes chili, beer, a holiday craft market, and more—all taking place December 3 at the intersection of 32nd and Thorn streets. Even better, the event raises money for McKinley Elementary School's Spanish, art, and music program.
In Hot Plates, Erin Chambers Smith and Troy Johnson are talking recent restaurant openings, including a local chef headed to TV on the next season of Top Chef and Buona Forchetta's expansion.
Today's guest is Eric Larson, executive director of the San Diego County Farm Bureau. Plus, we're talking about the potential cuts to farmer's market funding.
Subscribe to the Happy Half Hour on iTunes or Google Play, or listen below.
Recent Episodes
For all previous episodes, click here.
---
Would you like to sponsor a podcast episode at your restaurant or bar? Email David, our producer and digital media director.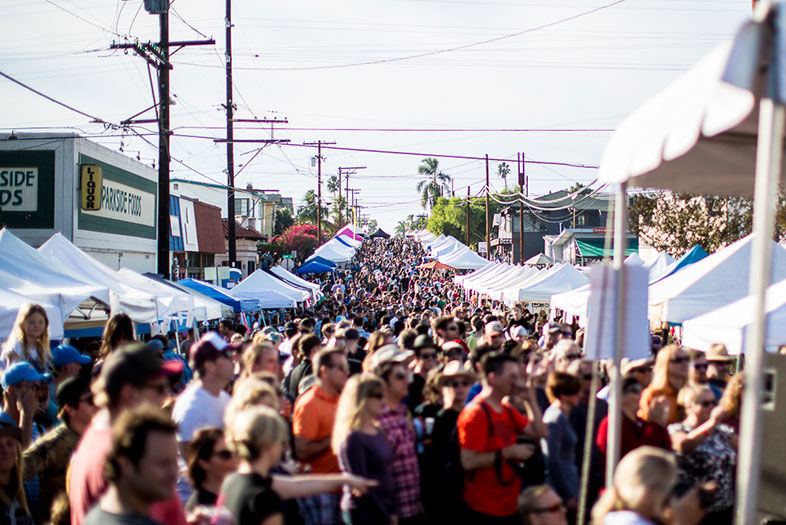 SoNo Fest & Chili Cook-off | Photo: Arlene Ibarra