Today's episode of the Happy Half Hour is sponsored by the upcoming SoNo Fest & Chili Cook-off. We're joined by Waypoint Public chef Rich Sweeney and SoNo co-organizer Brijet Myers to chat about the 8th annual event that includes nearly 40 restaurants making chili, plus a holiday craft market, craft beer, and more on December 3 at the intersection of 32nd and Thorn streets in between North and South Park. Even better, the event raises money for McKinley Elementary School's Spanish, art, and music program.
In Hot Plates, Erin Chambers Smith and Troy Johnson are talking about City Tacos's expansion to La Mesa and a revamped downtown hotel with three food concepts from The Patio Group. And Troy tells us about the fifth taste known as "umami" and what he thinks the sixth taste is.
Today's guest is Mad Monk Tea co-founder Taylor Drye, who explains what single-origin tea is all about.
In Two People/$50, we're recommending UnderBelly and Plant Power.
Subscribe to the Happy Half Hour on iTunes or Google Play, or listen below.
Recent Episodes
For all previous episodes, click here.
---
Would you like to sponsor a podcast episode at your restaurant or bar? Email David, our producer and digital media director.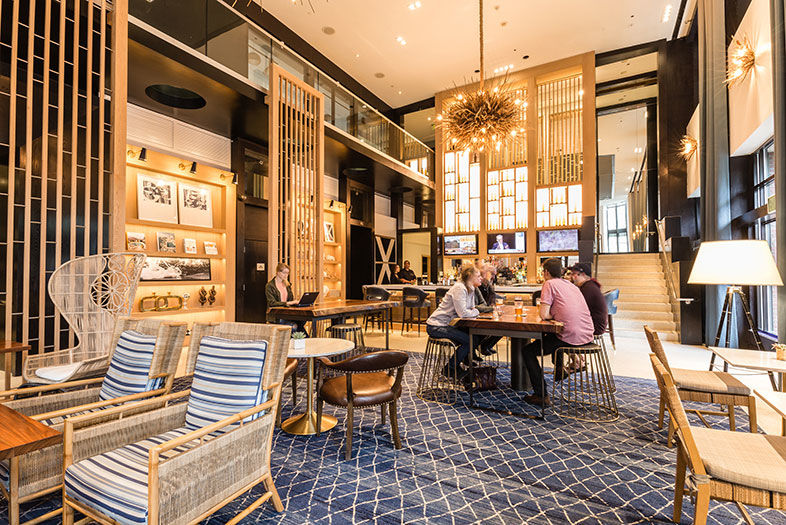 Hotel Republic | Photo: Justin McChesney-Wachs