In this week's episode of San Diego Magazine's performing arts podcast, hosts Erin Glenny, Kim Cunningham, and Dan Letchworth share what's new in the local theatre scene, like The Old Globe reprising their successful Thinking Shakespeare Live! event on May 20, and George Takei's Allegiance (another Globe original) coming back to SoCal next year.
Plus, associate artistic director Jennifer Thorn and arts publicist extraordinaire Toni Robin are here to discuss Moxie Theatre's lesbian outreach initiative, The Bechdel Brigade. If you haven't heard of the Bechdel Test, you'll be amazed at how few "classic" movies pass this embarrassingly low bar for female representation in popular media. This community task force is doing some awesome advocacy work to support female playwrights and directors in San Diego.
Subscribe to the Show About Shows on iTunes or Google Play, or listen below.
Recent Episodes
For all previous episodes, click here.
---
For guest or review inquiries, email [email protected]. For sponsorships, email [email protected].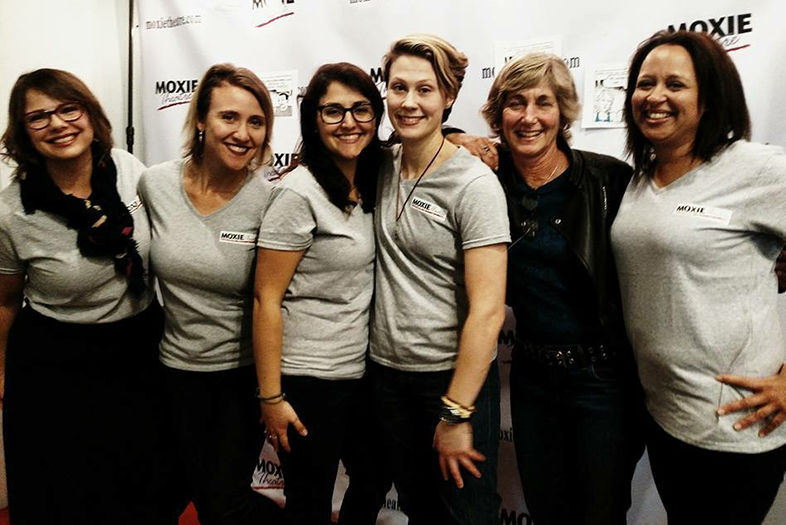 The Bechdel Brigade launch party on February 3, 2017.