Welcome to a very special episode of the Happy Half Hour! This week, we're chatting with chef Richard Blais, this year's culinary ambassador for KAABOO Del Mar, three days of music, comedy shows, and live cooking performances from top chefs at the Del Mar Racetrack.
KAABOO kicks off this Friday, September 13, and lasts through Sunday, September 15. At the "Palate Stage," you can see Richard and chefs such as Michael Mina, Travis Swikard, and Nyesha Arrington do a live cooking performance. Richard will be at the Palate Stage on Sunday, September 15, and our very own food critic Troy Johnson will be there every day emceeing the chefs' performances.
Richard chatted with us about everything we can expect to find at KAABOO this year—which we say is a "grown up concert" because there's plenty of creature comforts onsite like nice bathrooms, seating areas, and air-conditioned spaces to cool off. Richard also tells us why he hates the term "cooking demonstration," how he preps for live shows and TV tapings, and how our restaurant culture has changed over the years, requiring chefs to be performers today.
Richard and Troy both revealed what it's really like to cook in front of a live audience—and talk the entire time (it's not easy!)—and shared some of their biggest mistakes and disasters.
Along with live cooking performances, there's a lot of food, wine, beer, and cocktails to enjoy at KAABOO this year. One highlight that we talk about is the number of food trucks that will be there, and that there are trucks coming from LA and all over Southern California, in addition to local vendors like Wicked Maine Lobster, The Baked Bear, and Union Food Truck.
Finally, in addition to three days of music with headliners like Snoop Dogg, Wu-Tang Clan, Dave Matthews Band, and Mumford & Sons, get ready to dance at KAABOO! This year, KAABOO is attempting to break the world record for the biggest silent disco and the largest simultaneous running man.
Visit kaaboodelmar.com to see the complete lineup, or download the app to stay up to date with latest info.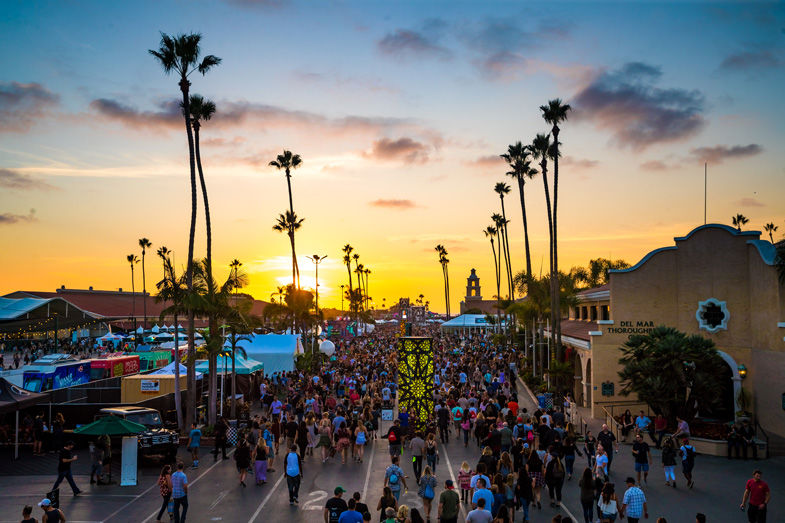 Sponsored by KAABOO Del Mar