Welcome back to the Happy Half Hour! We have another special episode for you, which we taped at Eppig Brewing's Waterfront Biergarten in Point Loma (if you haven't been here yet, you have to check it out!)
We're celebrating the huge collaboration we did with three local craft breweries to make three special-edition beers to coincide with our Best Of San Diego issue.
From Eppig Brewing, there's the Best of San Diego hoppy pilsner; Fall Brewing Company crafted a Best of San Diego kettle sour, and Coronado Brewing Co. created a Best of San Diego IPA. You can sample our collaborative beers at each brewery, and at our Best of San Diego party on August 16.
This week's special guests are Clayton LeBlanc, co-founder and one of the head brewers at Eppig Brewing, and Erin Meanley Glenny, Editor-in-Chief of San Diego Magazine. They gave us a behind-the-scenes look into how the special beer collaboration came to life, how long it took and how timing was everything (since freshness is crucial for beer).
Clayton's pick for Two People, $50 was Tobey's 19th Hole Restaurant in Balboa Park. Erin recommends the happy hour at Nine-Ten in La Jolla (they have $5 wines!), Troy liked Eve in Encinitas, and Lauren went to The Rose wine bar in South Park.
In Hot Plates, My Yard Live just opened in San Marcos—it's a huge public and entertainment space for people of all ages: it has a playground for kids, a brewery, bar and restaurant, and games like bocce ball and shuffleboard. Fort Oak started a new chef's counter experience with just 14 seats that has a six-course tasting menu for $100 (wine pairings cost an additional $40). The cross-country touring Uncorked Wine Fest is coming to Del Mar this Saturday, July 27. Enjoy over 150 wines from across the globe, watch the races, then stay for a concert by the country band Midland. Carruth Cellars—a tasting room in Little Italy with an adorable patio—is now serving pizza.
This week's Hot Topic is about CVT Soft Serve, a popular ice cream truck in Los Angeles, which has been making headlines because the owner is absolutely fed up with influencers asking him for free ice cream, so he's charging them double the price for even asking.
The Best of San Diego Party is just around the corner! Taste samples from more than 80 restaurants at the most delicious evening of the year. It's on August 16 at Liberty Station. This event sells out every year, so don't wait to get your tickets. Insiders get a special discount on tickets and front of the line entry.
As always, we want to hear from you! Call us at 619-744-0535 and leave a message. Or if you're too shy to call, you can email [email protected]. You can give us your recommendations for Two People, $50, tell us about any news happening in San Diego's culinary world, or let us know who you'd like to hear featured as a guest on the podcast.
Subscribe to the Happy Half Hour on Spotify, iTunes or Google Play, or listen below.
Recent Episodes
For all previous episodes, click here.
Would you like to sponsor a podcast episode at your restaurant or bar? Email David, our producer and digital media director.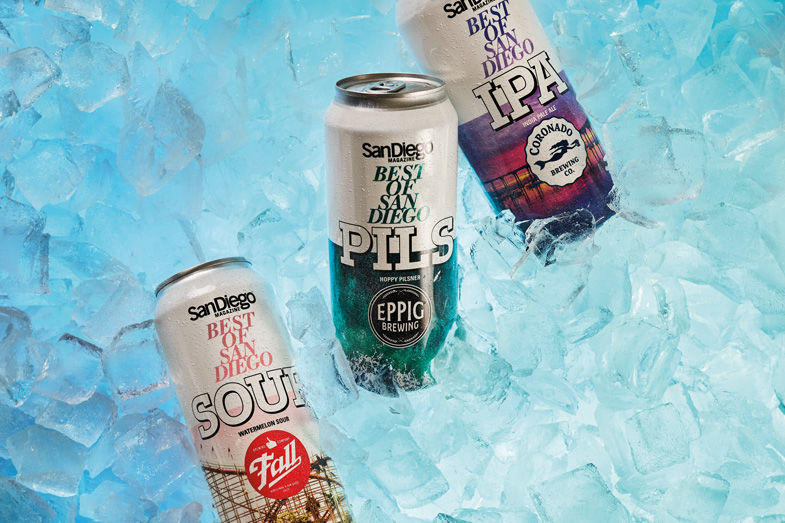 Best of San Diego Series | Photo by Paula Watts