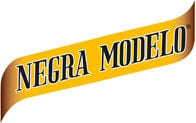 Sponsored by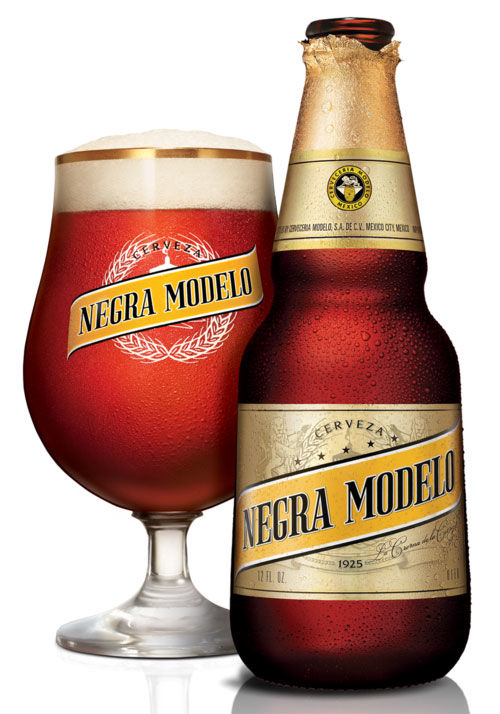 The Valdes Brothers' Mexico City-Style Chili
5 pounds boneless pork shoulder
3 ½ pounds boneless beef short ribs
3 large red onions, grilled and diced
8 cloves garlic, roasted and minced
¾ teaspoon dried Mexican oregano, crumbled
¾ teaspoon ground cumin
6 jars (16 ounces each) Frontera Guajillo Salsa or Frontera Chipotle Salsa
1 teaspoon salt, or to taste
2 cups white runner beans, cooked
1 bottle (12 ounces) Negra Modelo
½ cup masa harina dissolved in 1 cup water
Garnishes: Crumbled queso anjeo, crumbled queso fresco, sour cream, chopped onion and chopped cilantro
Light a charcoal grill and lightly oil grates. Grill pork shoulder and beef short ribs on all sides until browned. Place a well-oiled, large, heavy Dutch oven over medium heat and add seared meats. Add onions, garlic, oregano and cumin. Pour in salsa. Simmer, partially covered and stirring often, until meats are tender and falling apart, about 2 to 2 ½ hours. Stir in cooked beans, beer and dissolved masa. Simmer, stirring often, until slightly thickened, about 10 minutes. Serve with garnishes.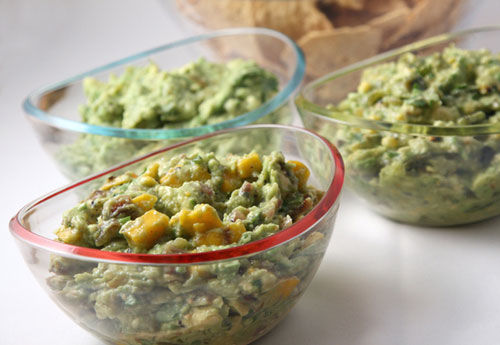 Guacamole Three Ways: Drunken, Mango and Pumpkin Seed
Recipe by Chef Bayless and the Frontera Kitchens
6 ripe large avocados

1 jar (8 ounces) Frontera Original Guacamole Mix OR 1 cup Frontera Tomatillo Salsa
1/3 cup chopped fresh cilantro
Salt
4 sun-dried tomatoes (not packed in oil)
½ cup Negra Modelo beer
¼ cup diced roasted red peppers
1 ripe medium-sized mango, peeled, pitted, diced
1/4 cup diced red onion
¼ cup salted toasted pumpkin seeds
Frontera Tortilla Chips

Casa de Reyes Now Serving Sunday Brunch
— Brunch Olé! Spices Up Sunday Mornings in Old Town–
Brunch aficionados have a new place in San Diego to try this winter. Old Town's Casa de Reyes hosts Brunch Olé!, a traditional Mexican brunch with live entertainment every Sunday from 9 a.m. to noon in the lush garden plaza.
The brunch features $3 margaritas, champagne and mimosas. The menu will offer hearty Mexican menu items made with quality, fresh ingredients such as huevos rancheros, chorizo con huevos, Mexican hash, machaca hash, and chilaquiles con huevos. Entrees are priced at $6.45 to $9.95 each and kids 12 and under are $4.95.
"Casa de Reyes provides the perfect place to enjoy a delicious brunch on a Sunday morning.  With no busy streets visible, you will truly feel like you are on a Mexican vacation," said Fiesta de Reyes Proprietor Chuck Ross. "For those cool Sundays, be sure to get a table next to the fire pits and enjoy the folklorico dancing on the plaza stage."
Fiesta de Reyes Executive Chef José Pulido has created some unusual offerings featuring south-of-the-border flavors and sweet-and-savory specialties for the special brunch menu. Some of the new items include: chorizo eggs benedict topped with a creamy jalapeno hollandaise sauce, fluffy French toast topped with sweet agave cinnamon apples, a spicy Mexican frittata en comal caliente, all served with home-style potatoes and fresh, seasonal fruit.
Casa de Reyes is a part of the Fiesta de Reyes family, which is located in the northeast corner of Old Town San Diego State Historic Park, at the intersection of Wallace and Calhoun streets. In addition to Casa de Reyes, the Fiesta de Reyes family boasts the Barra Barra Saloon restaurant, and The Cosmopolitan Restaurant and Hotel. For more information call (619) 297-3100 or visit oldtownmexicanfood.com.
Negra Modelo's remarkably smooth taste and complex body make it an exceptional dark beer. With its signature reddish color, this premium Mexican beer is for the person who appreciates a perfectly balanced, full-flavored beer that pairs well both with great times and great company. Beneath the signature gold foil of a Negra Modelo bottle lies a unique flavor profile; a beer with a subtle taste of hops, allowing a caramel sweetness with hints of chocolate to shine through.
Find More Recipes to enjoy with Negra Modelo by clicking here