This special advertising section appeared in the January 2021 issue of San Diego Magazine.
---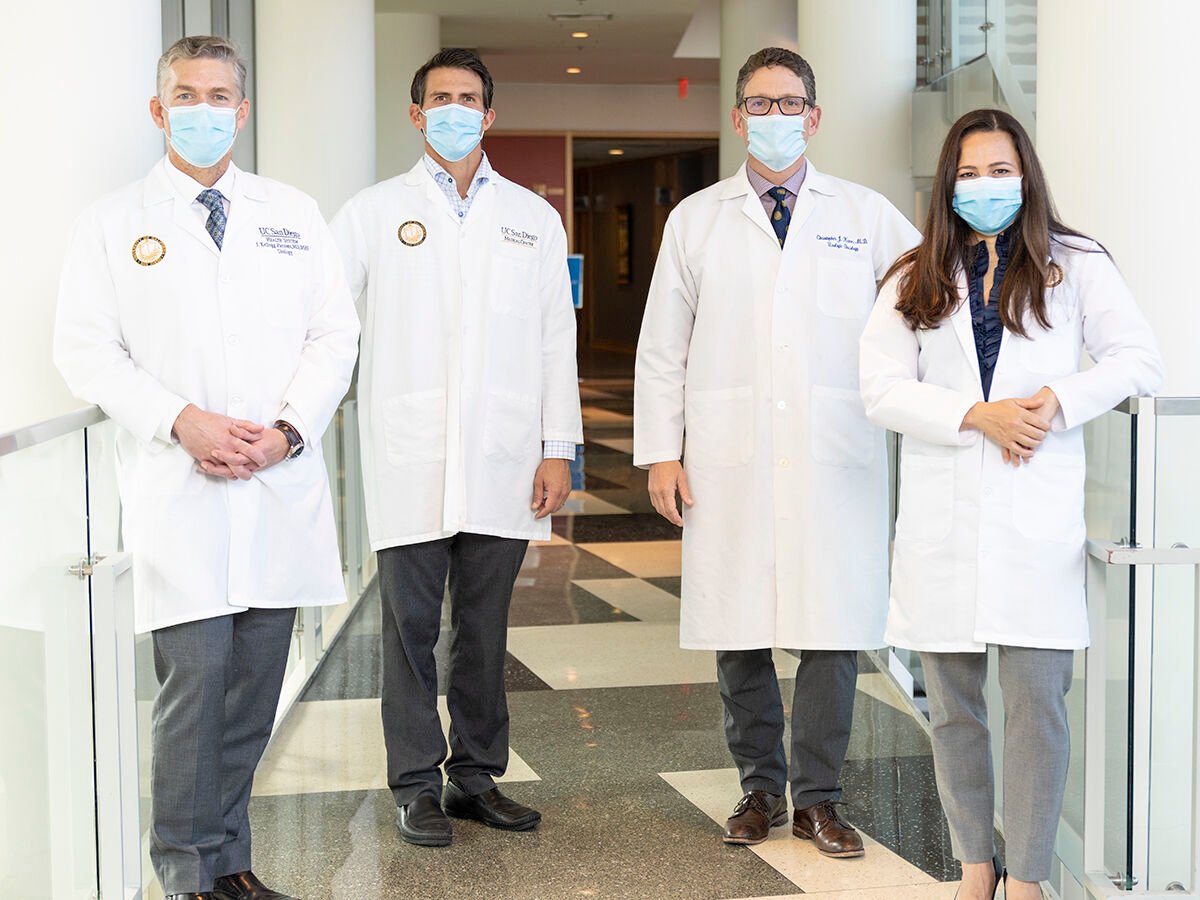 The Face of Prostate Cancer Treatment
Kellogg Parsons, MD, MHS
Brent Rose, MD
Christopher J. Kane, MD, FACS
Rana R. McKay, MD
Prostate Cancer Clinic for High-Risk and Aggressive Prostate Cancer at UC San Diego Health
No one wants to hear that they have prostate cancer.
But, if someone gets that life-changing news, they don't have to uproot their life. They can find the highest level of cancer care right here in San Diego at UC San Diego Health's prostate cancer clinic. The new clinic focuses on improving the prognosis and quality of life for men with high risk or advanced prostate cancer. It offers the most advanced tests and treatments, including molecular and genetic tumor profiling, robotically assisted surgery and immunotherapy. The clinic's team-based approach to care means patients can meet with three prostate cancer specialists—a medical oncologist, a urologic surgeon, and a radiation oncologist—at a single visit, to develop a truly personalized multidisciplinary care plan. If a patient has a prostate cancer diagnosis and is undecided on next steps, they can find doctors who will listen to their concerns, answer their questions, and help them weigh their options. The new clinic is part of UC San Diego Health's Moores Cancer Center, San Diego's only federally recognized Comprehensive Cancer Center. Patient outcomes are better at these special centers. UC San Diego Health is also ranked among the nation's top cancer hospitals by U.S. News & World Report. A cancer diagnosis is scary, but it is less scary knowing you have some of America's best cancer doctors at UC San Diego Health, fighting for your life as hard as they would for their own loved ones.
Prostate Cancer Care Koman Family Outpatient Pavilion
9400 Campus Point Drive, La Jolla, Ca 92037 | 858-657-7876 | health.ucsd.edu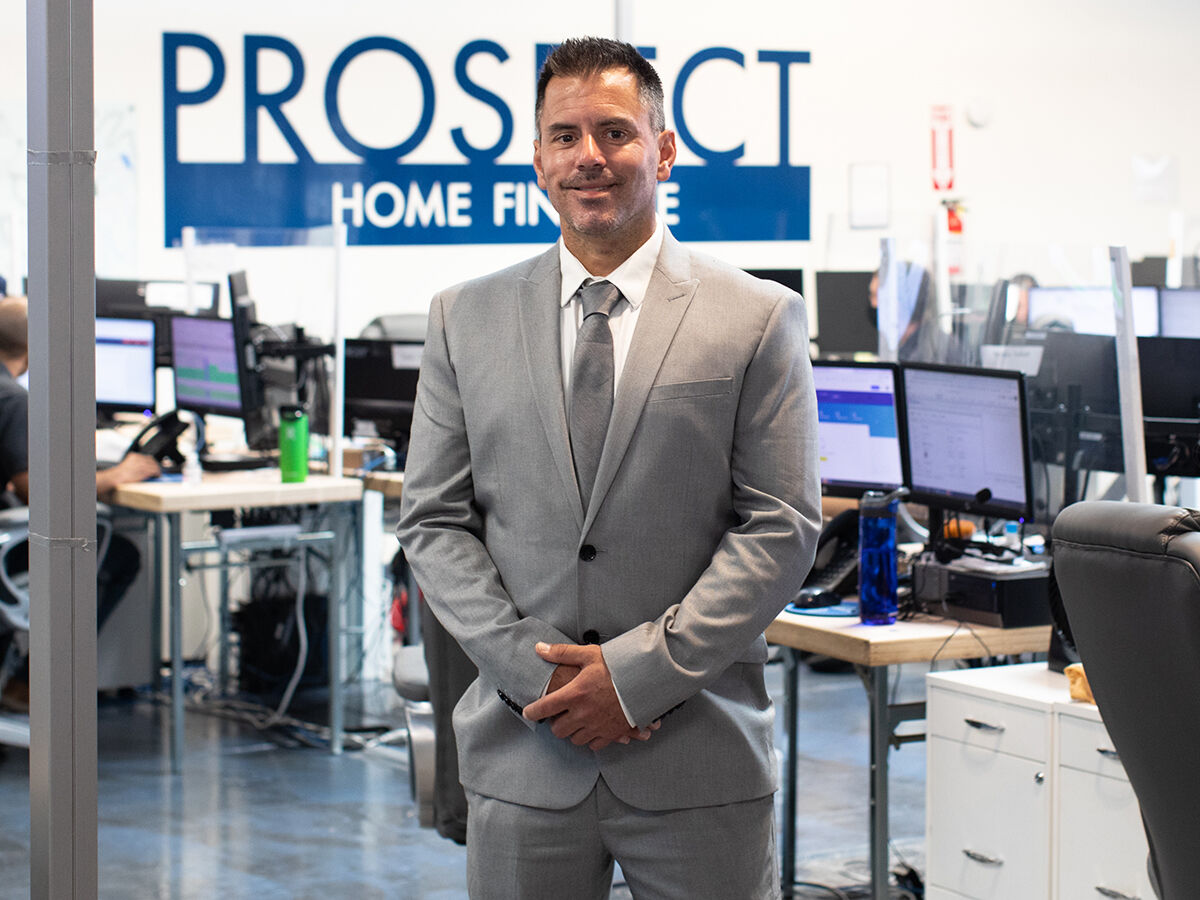 Samantha Bonpensiero
The Face of Mortgage Lending
Jason Vondrak
CEO and Founder, Prospect Home Finance
Prospect Home Finance is a top-rated home mortgage lender that has been around since 2006 in sunny San Diego, California. We assist hundreds of borrowers each month to refinance and purchase new homes, all at market-low interest rates. By accessing the "wholesale market," we offer low rates/pricing and industry-leading turn times (close in less than 18 business days!). The flexibility for our borrowers is endless, because we are a correspondent lender. Ever since CEO and founder Jason Vondrak set up shop in '06, Prospect Home Finance has reached the lenders' Top 100 with the Association of Independent Mortgage Experts, the national Top 25 wholesale brokers with the prestigious Scotsman Guide, and currently holds top marks on Yelp, Google, Facebook, LendingTree, and an A+ with the Better Business Bureau. If you're looking for a loan, get a no-obligation quote at prospectquote.com, apply for your loan at prospectapply.com, and give us a call anytime at: 858-605-0952. Our experienced and licensed loan officers are available to help and can walk you through the process.
Prospect Home Finance
875 Garnet Avenue, San Diego, CA 92109 | 858-605-0952 | prospecthomefinance.com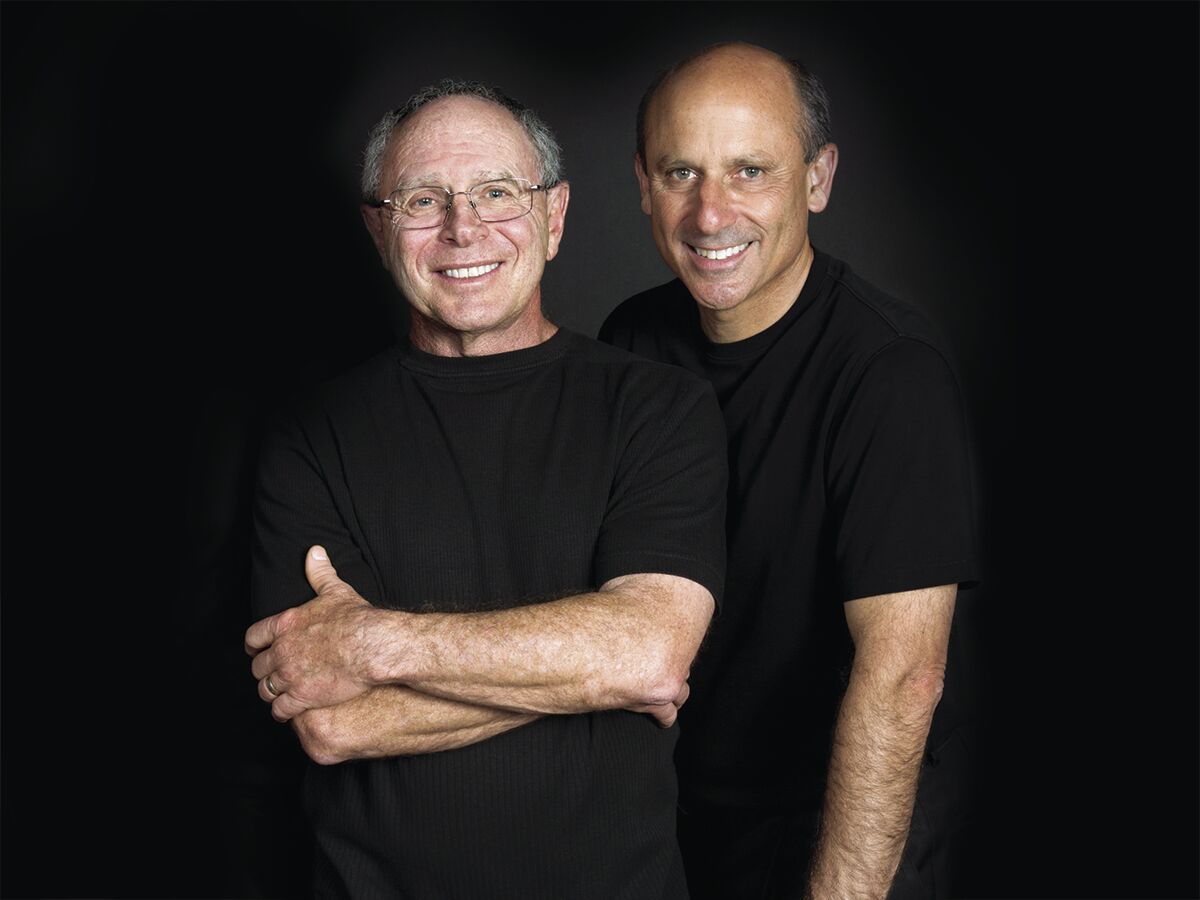 The Face of Cosmetic Dentistry
Dr. Lawrence Addleson & Dr. David Landau
The Art of Dentistry
For Dr. Lawrence Addleson and Dr. David Landau, their passion for cosmetic dentistry shines as bright as the sparkling smiles they create at The Art of Dentistry in Bankers Hill. Their compassion and dedication to exceptional results makes The Art of Dentistry San Diego's premier destination for extraordinary cosmetic and restorative dental care. These renowned experts in their field are highly sought after by patients pursuing a smile they're proud to show the world, as well as by other specialists seeking to collaborate on complex cases.
Leaders in their field, with advanced certifications and postdoctoral training in cosmetic and restorative dentistry through the American Academy of Cosmetic Dentistry, Dr. Addleson and Dr. Landau combine their technical expertise with their inherent passion for the precision and aesthetics of cosmetic dentistry to restore healthy, beautiful smiles with quality, compassion, and caring.
Art of Dentistry
2840 Fifth Avenue, Suite 300, San Diego, CA 92103 | 619-291-4325 | sandiegoartofdentistry.com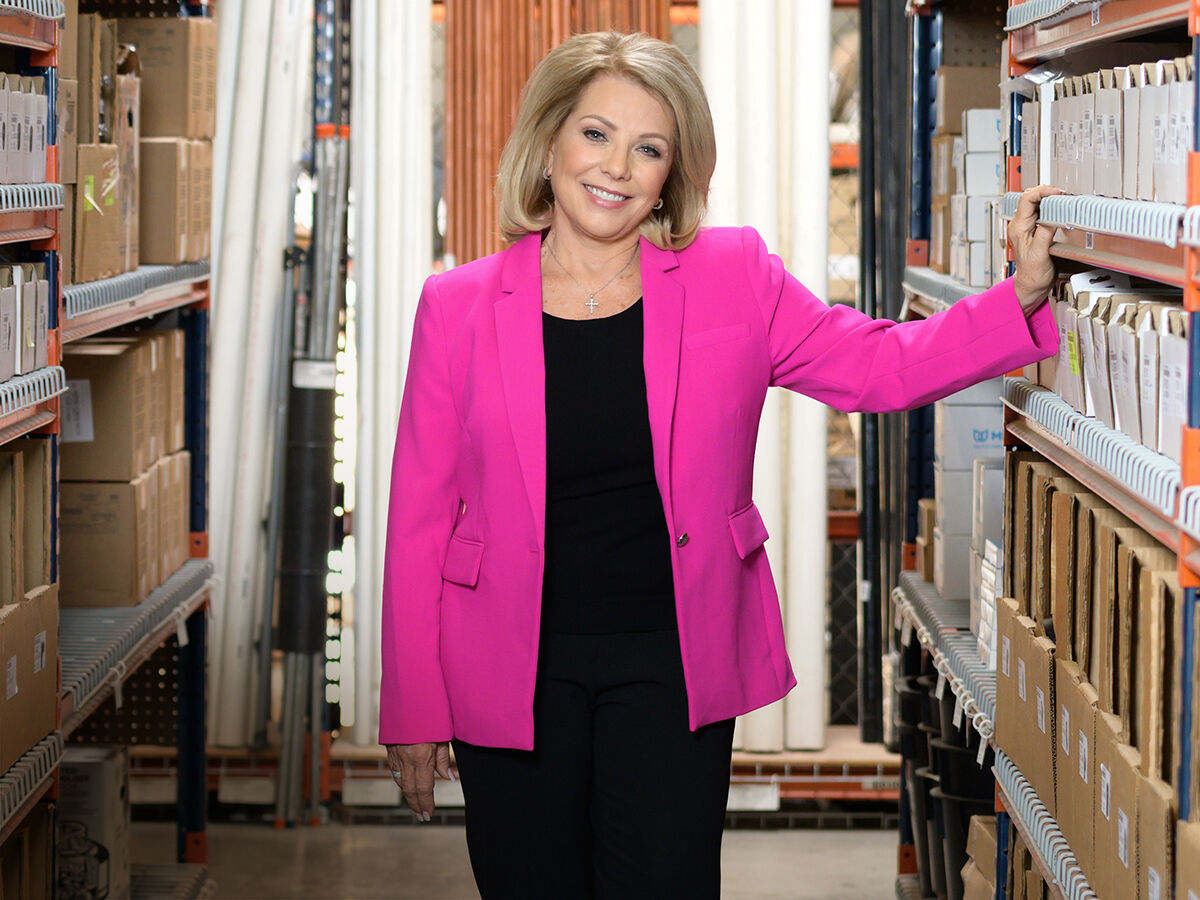 Lauren Radack
The Face of Plumbing, Heating & Air
Mary Jean Anderson
President/CEO, Anderson Plumbing, Heating & Air
Mary Jean Anderson's favorite quote is attributed to Ralph Waldo Emerson: "The purpose of life is not just to be happy. It is to be useful, to be honorable, to be compassionate, to have it make some difference that you have lived and lived well."
As a passionate advocate for the plumbing, heating and cooling trades, Anderson promotes lucrative professional career opportunities for military veterans, women, and as an alternative to the traditional college path.
"You're making a difference when you're creating not just jobs, but careers," Anderson says. "And I love hearing from our clients that our team made a difference in solving household problems."
Anderson Plumbing, Heating & Air finished out 2020 with three recognitions: the BBB Torch Award for Ethics; the Union-Tribune Readers Poll for Best San Diego Plumber, and a Union-Tribune Top Workplaces Award.
Anderson Plumbing, Heating & Air
1830 John Towers Avenue, El Cajon, CA 92020 | 800-530-1102 | AndersonPHA.com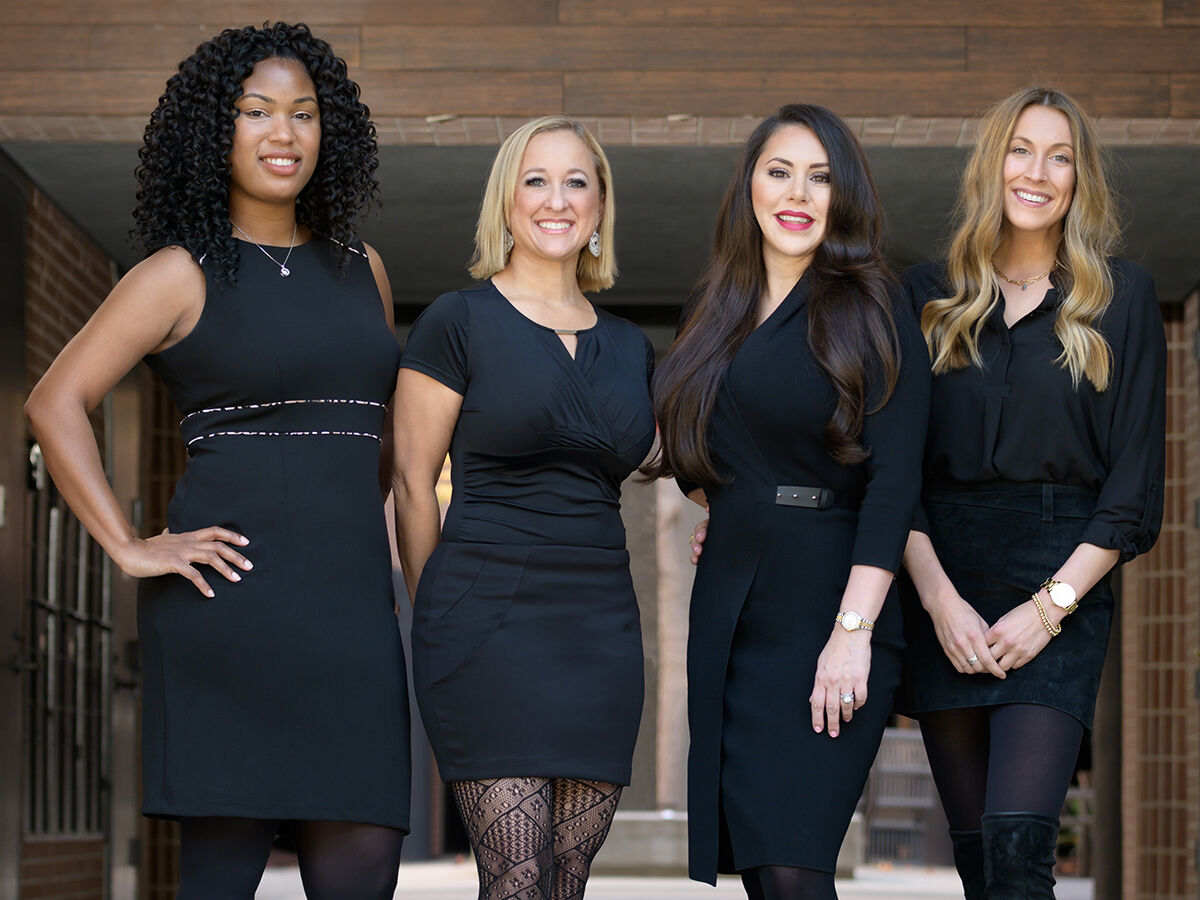 Lauren Radack
The Face of Energy
Rachael Medlin, Teresa Oquendo, Erica Beal – CEO, Emily Miller
As founder and CEO of AVIVV, Erica Beal is redefining energy industry standards of excellence. AVIVV is a certified woman- and minority-owned firm offering professional services to the energy industry ranging from program management, construction management, and material management to general contracting (GC).
"Our experience, expertise, and commitment to safety allow us to provide top-notch services to companies such as SDG&E, Edison, PSEG, and Exelon," Beal says. "Our innovative solutions are performed by a diverse, ethical, knowledgeable, and professional team that provides unparalleled commitment and value to clients." AVIVV is committed to social responsibility through its Impact Now program. Beal is a military spouse, and 75 percent of AVIVV's workforce are women, minorities, veterans, military spouses, and individuals in the LGBTQ community. "We're proud to be diversity thought leaders in the energy industry," she says, "and we'll continue to blaze the path forward with an extraordinary commitment to excellence."
AVIVV
5060 Shoreham Place, Suite 105, San Diego, CA 92122 | [email protected] | 609-512-2389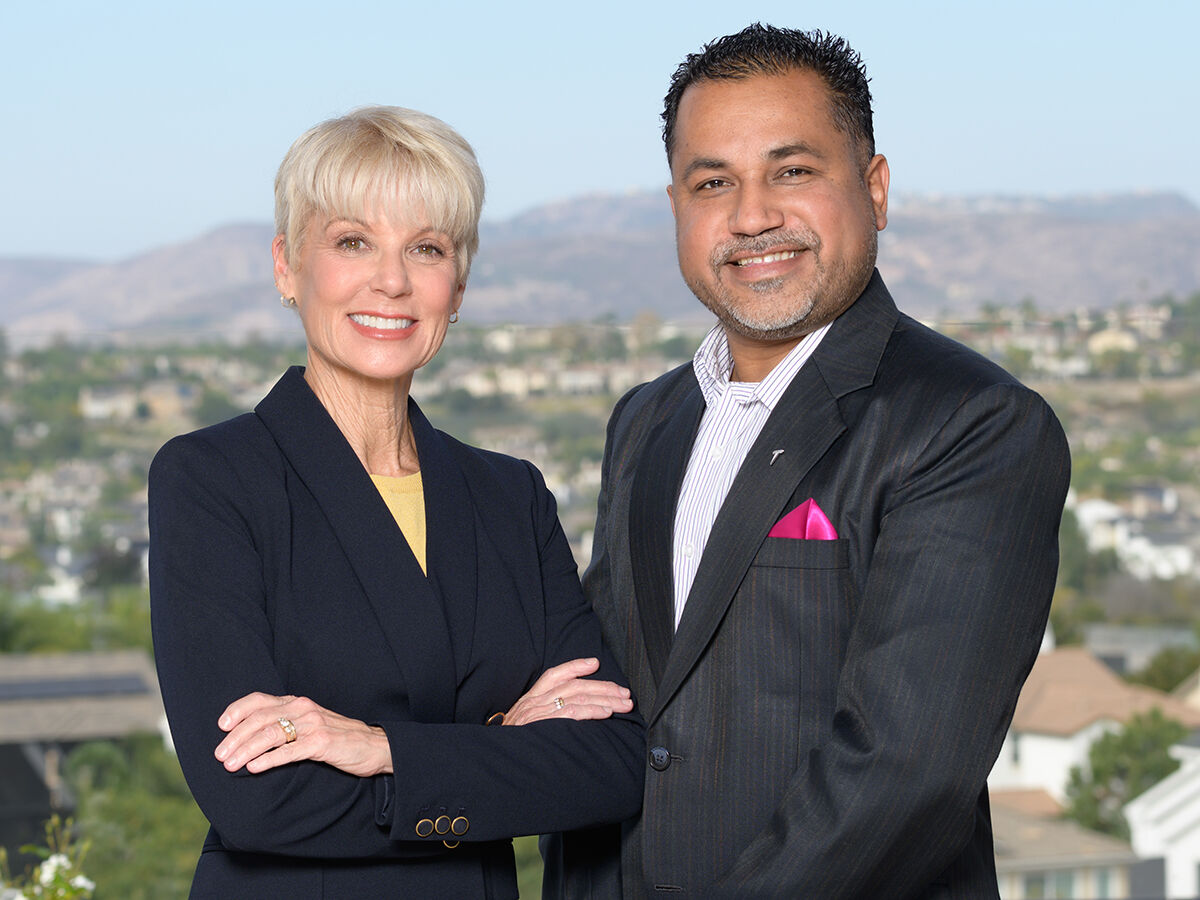 Lauren Radack
The Face of Psychiatry and Psychology
Ankur Bindal, MD
Randi Maples, PsyD
KAB Medical Group
No matter what the patient's background looks like, KAB Medical Group Inc. (KMG Psychiatry) offers mental health services to the citizens of San Diego, National City, and Hollywood, California. KMG Psychiatry is an integrative psychiatry practice that delivers high-quality, comprehensive care to their patients. Ankur Bindal, MD, and Randi Maples, PsyD, strive to help individuals heal, energize, and become aware of their inner strengths. Dr. Bindal, Dr. Maples, and the rest of the KMG Psychiatry team understand that treating psychiatric disorders requires a detailed approach. So, after a full mental health evaluation, patients receive an individualized treatment plan with a mix of traditional and innovative treatments. To meet the needs of San Diego's significant active-duty and veteran population, KMG Psychiatry also specializes in the treatment of depression and PTSD in military personnel. KMG Psychiatry offers state-of-the-art technology, flexible payment plans, and appointments within one week of booking.
KAB Medical Group
6496 Weathers Place, Suites 100 & 110, San Diego, CA 92121 | 858-925-6137 | kmgpsychiatry.com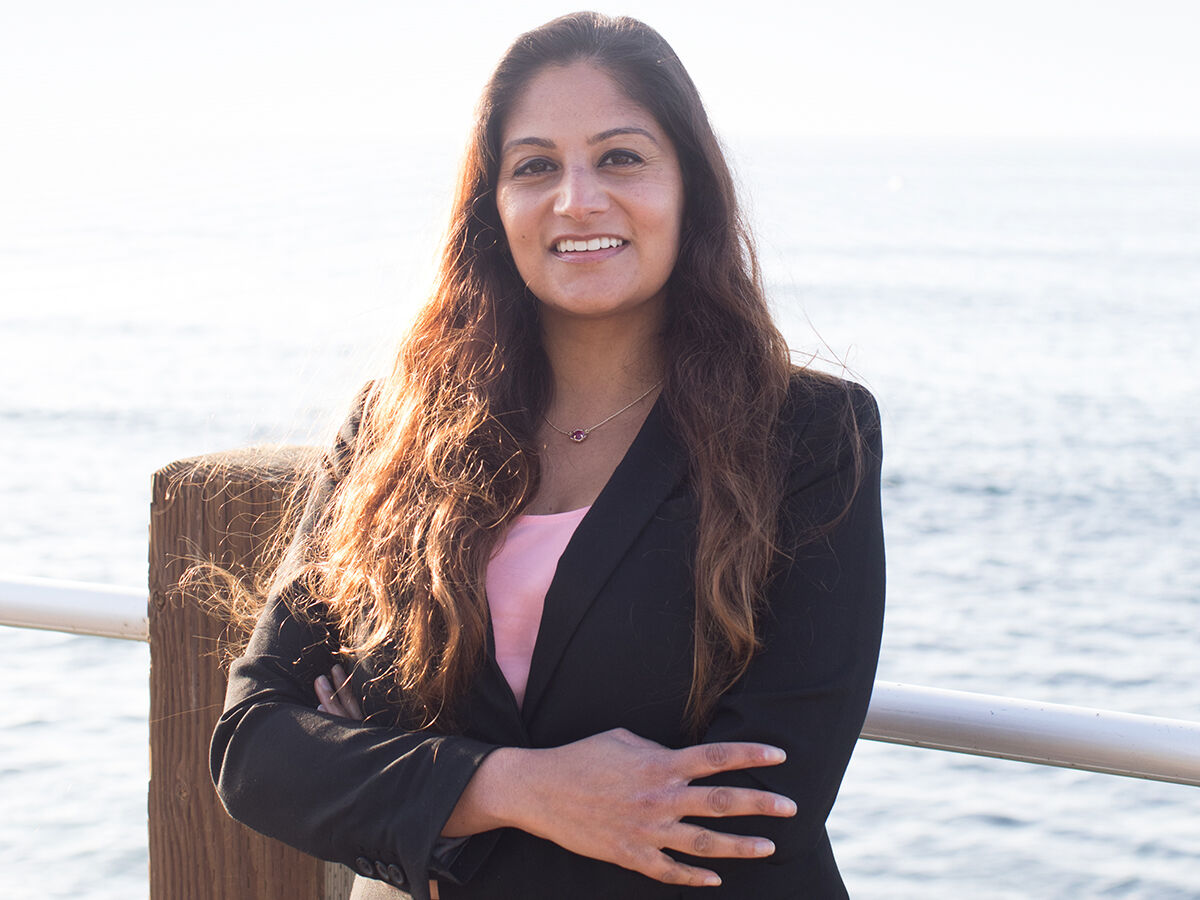 Samantha Bonpensiero
The Face of Biotechnology Development
Krithi Bindal, PhD, MBA
President and Principal, Aroga Biosciences
Aroga Biosciences is a boutique consulting group offering highly experienced regulatory writing services for biotech and pharmaceutical projects. "We are a team of scientists with extensive regulatory and medical writing experience in a broad range of therapeutic areas," says president and principal Krithi Rao Bindal.
Bindal's career path was influenced by early research work in pediatric oncology drug development. There, she developed a passion for combining research skills with scientific expertise to ultimately make a difference in people's lives, and has built a company and culture of like-minded individuals who share her passion.
"We work with clients globally, and what drives us every single day is the opportunity to impact patient outcomes. Our scientific backgrounds allow us to understand content at a fundamental level, which aids us in conveying messaging appropriately to help move products through the pipeline and ultimately to patients in need."
Aroga Biosciences
6496 Weathers Place, Suite 200, San Diego, CA 92121 | 858-925-6145 | arogabio.com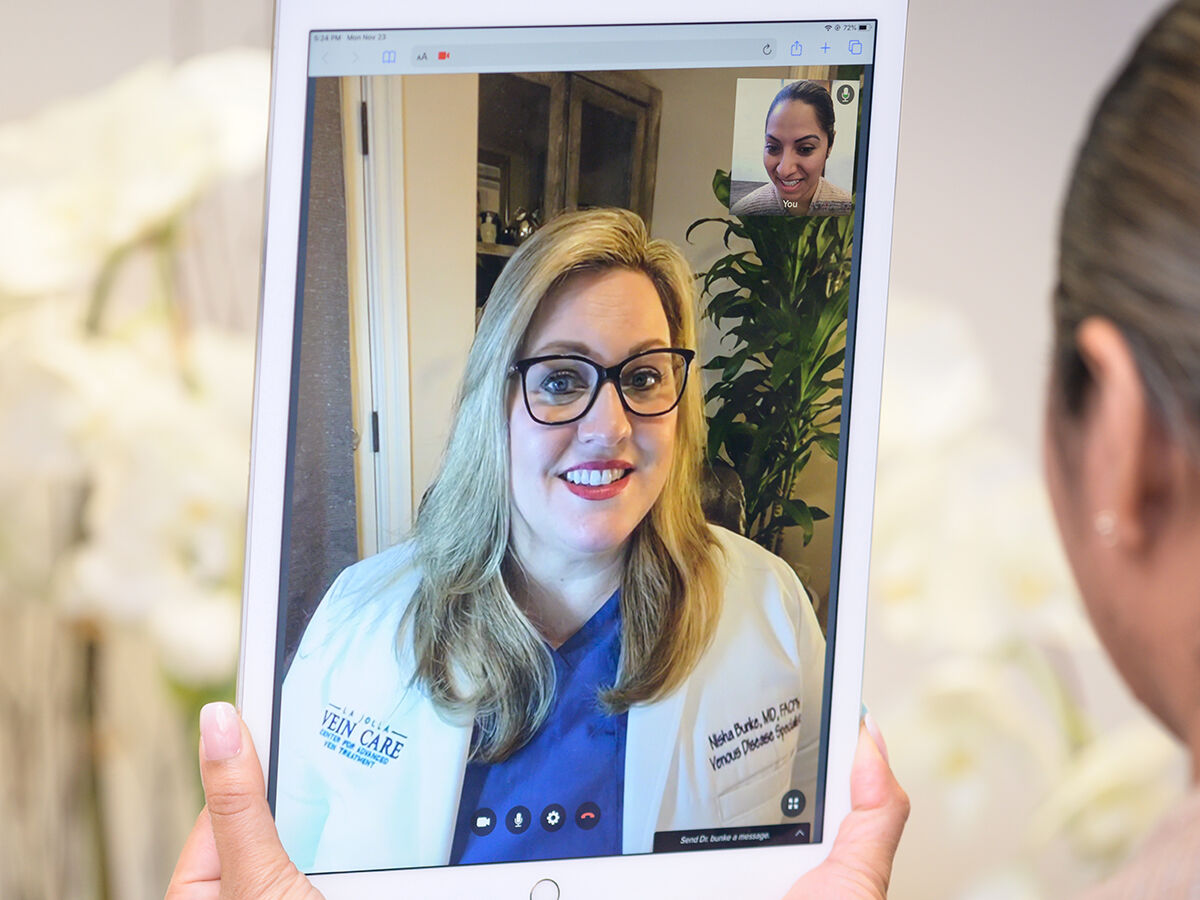 Lauren Radack
The Face of Vein Care
Nisha Bunke, MD, FAVLS, RPhS
La Jolla Vein Care
For more than a decade, Dr. Nisha Bunke and the specialists at La Jolla Vein Care have provided relief to thousands of patients suffering from varicose veins and chronic leg pain. As the first physician in the United States to complete fellowship training supported by the American Vein and Lymphatic Society, Dr. Bunke is an expert in minimally invasive vein procedures. Together with Dr. Sarah Lucas, a board-certified vascular surgeon, the team at La Jolla Vein Care is committed to improving quality of life for those affected by vein disorders, ranging from varicose veins to leg ulcers. Through a variety of leading-edge nonsurgical techniques, La Jolla Vein Care helps San Diegans regain their leg health and live active lives. In response to COVID-19, La Jolla Vein Care launched "Vein Care Reimagined," to ensure patients can continue first-in-class vein care.
La Jolla Vein Care
9850 Genesee Avenue, Suites 410 & 530, La Jolla, CA 92037 | 858-550-0330 | lajollaveincare.com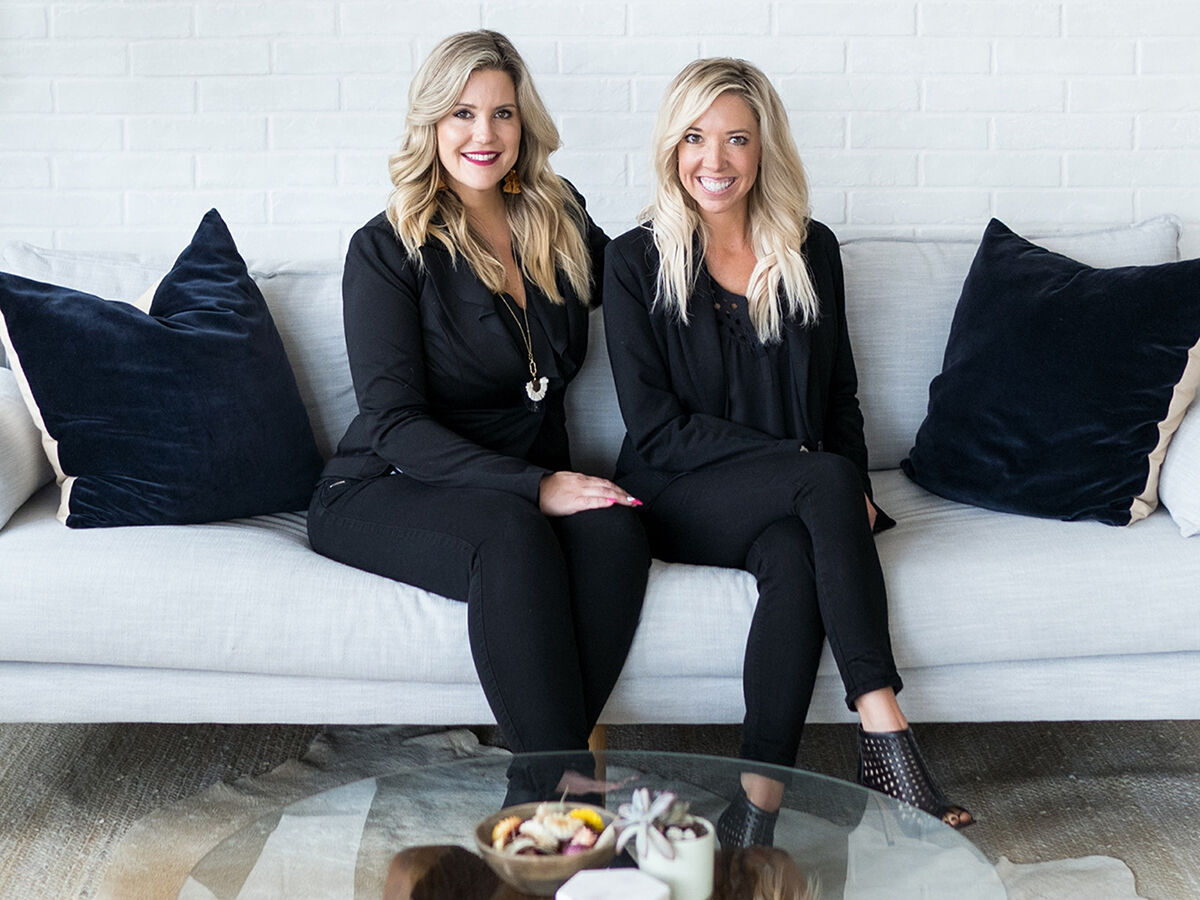 France Photography
The Face of Public Relations
Nikki Carlson and Kailynn Bowling, Co-Founders
ChicExecs founders Nikki Carlson and Kailynn Bowling are no strangers to entrepreneurship. After starting the first women-owned electronics brand, the powerhouse duo searched for an agency that could handle both PR and retail strategy. When they came up short, they started their own. ChicExecs was born to "think outside the suit" – to deliver a three-tiered approach to clients looking for PR, retail strategy, and digital marketing. This powerful combination is a recipe for success for the agency, which combines passion, creativity, and innovation to take brands to the next level. In today's challenging business climate, ChicExecs has demonstrated its ability to pivot, helping clients shift gears and successfully overcome unexpected hurdles. With a roster of international brands and local startups, and strong media and retail connections, ChicExecs has built a reputation as a one-stop shop for all your agency needs.
ChicExecs
820 Los Vallecitos Boulevard, Suite A-C, San Marcos, CA 92078 | 760-992-9113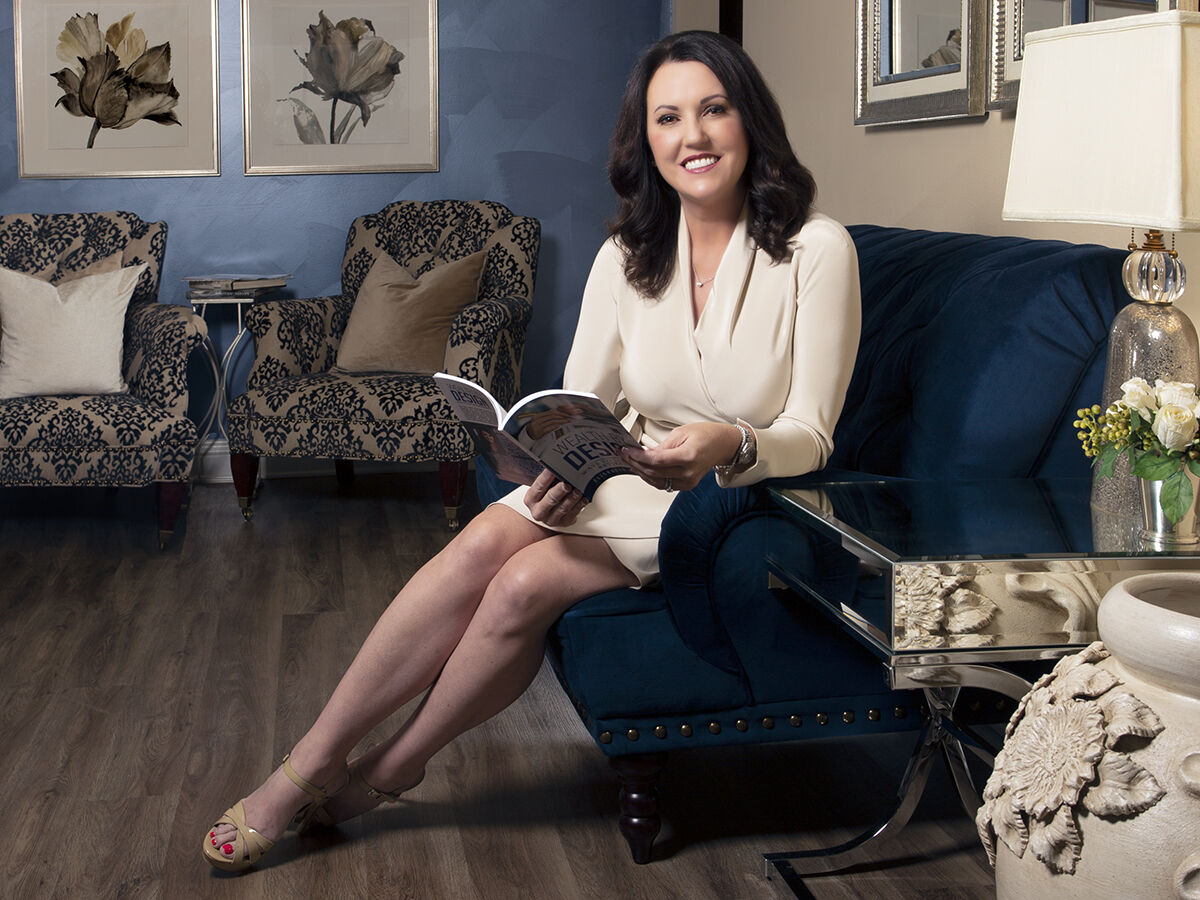 Sergio Fernandez
The Face of Finance, Wealth Management
Copia Wealth Management & Insurance Services
Elisabeth M. Dawson, president and CEO of Copia Wealth Management & Insurance Services, is not your typical financial adviser. "We help you understand your entire relationship with money so you can build a solid financial foundation," she says. "What are you working for? What motivates you? What are all your sacrifices for, and what do you want your legacy to be? Armed with this insight and our guidance, you can make sound decisions that reflect your goals and priorities."
Copia, named for the Roman goddess of abundance and prosperity, provides comprehensive financial planning, insurance, and investment services. The female-owned fiduciary firm was just named Financial Adviser of the Year by Global Finance magazine.
"We'll teach you how to lower risk, protect assets from volatility, and take advantage of tax breaks for greater savings and retirement income," Dawson says. "We're devoted to your future."
Copia Wealth Management & Insurance Services
2333 Camino Del Rio South, Suite 240, San Diego, CA 92108 | 619-640-2622 | CopiaWM.com | LIC #0C72164, #0G81294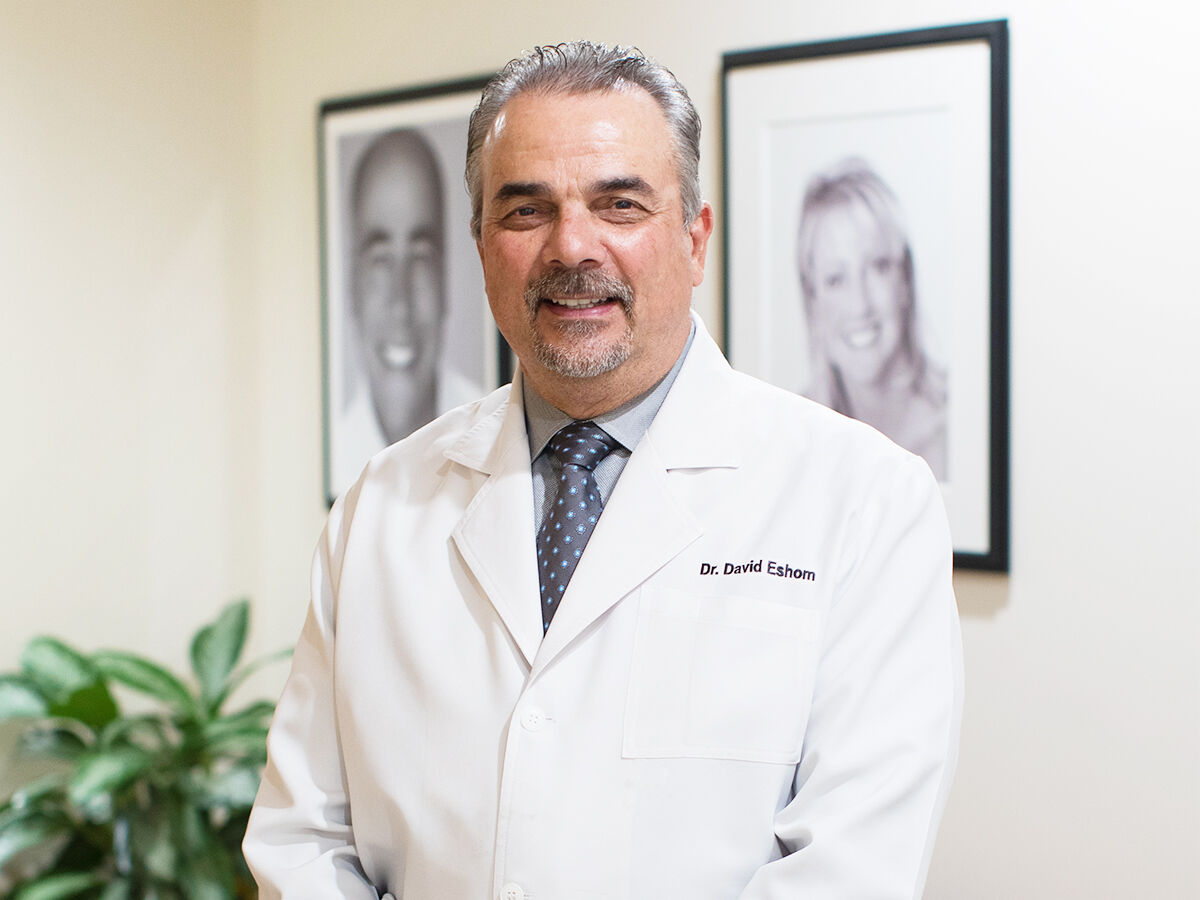 Samantha Bonpensiero
The Face of Dental Health
Three things that distinguish the cosmetic dentistry practice of Dr. David Eshom: time, trust, and "not grinding your teeth." Dr. Eshom dedicates the time needed to understand each patient's unique goals and builds trust through open, honest communication. "We provide exceptional care by listening and by seeing one patient at a time, so no one ever feels rushed," he says.
Committed to a minimally invasive approach, Dr. Eshom transforms smiles without grinding down teeth using his own innovative Bioclear Uveneer Method whenever possible. With over 30 years of experience, Dr. Eshom is only dentist in the world who is credentialed in cosmetic dentistry by the American Academy of Cosmetic Dentistry and a "TOP 1%" Invisalign provider.
"I enjoy helping my patients become more confident through the transformation of their smile. Someone accomplishes more in life if they feel good about themselves. That is what I always strive for with each patient's smile."
David Eshom, DDS
8899 University Lane, Suite 245, San Diego, CA 92122 | 858-455-9151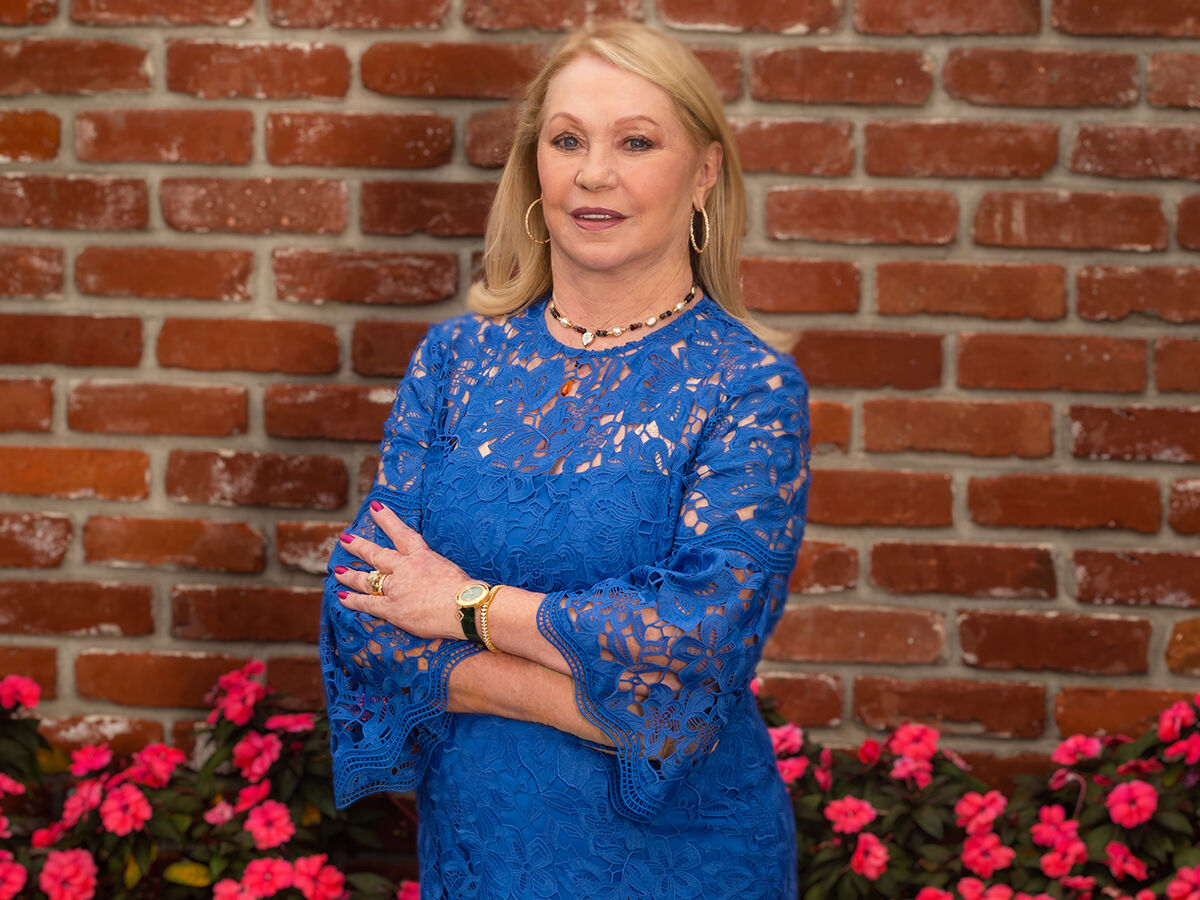 Dave Siccardi
The Face of Philanthropy
Joyce Glazer
For Joyce Glazer, it's all about making a difference.The noted philanthropist has donated an immeasurable amount of time, money, and talent to organizations that support causes close to her heart.
Glazer made a name for herself in her native Des Moines and was quick to employ that acumen following her move to San Diego. Her flair for philanthropy and business savvy dazzled during an early stint volunteering with the Rancho Bernardo Chamber of Commerce, and offers came pouring in. She hasn't slowed down since.
Over the years Glazer has worked with more than 25 charities, chaired numerous boards and events, and has written extensively about the nonprofit scene. Her latest passion projects are ones that undoubtedly strengthen the community: among them The Salvation Army's Rady Residence, The Shell of San Diego Symphony, the Rady Children's Hospital Charity Ball, and the Timken Museum. She's also a founding board member of Endeavor Bank.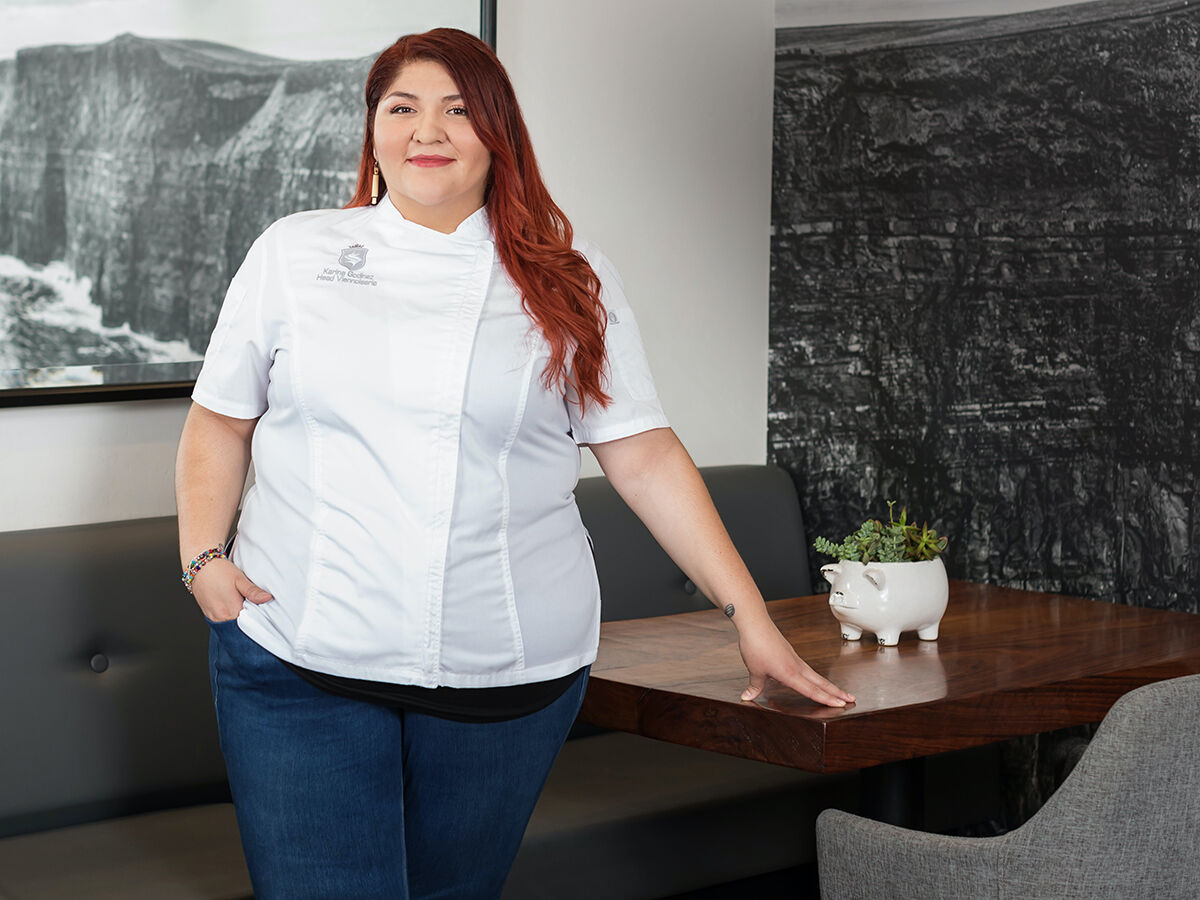 Jenny Siegwart
The Face of Baking
Karina Godinez
Executive Viennoiserie Chef, Sugar and Scribe
Few of us can say we get to play with croissants for a living. Sugar and Scribe chef Karina Godinez loves channeling her creativity into the dough, the flavors, and the fillings. As she puts it, "I love it when a customer says, 'Is that beautiful thing really a croissant?'"
Sugar and Scribe is home to many talented culinary connoisseurs who have passion for their craft. "We pour our love into everything we produce. We want to offer the best to all our customers and make them feel at home. It's fascinating to see how good food and good service can make someone's day extra sweet."
Sugar and Scribe creates everything from scratch, from the flavored syrups to the sourdough sandwich bread. Their attention to detail extends to their customer service as well.
"If indulging in my croissant makes you smile, I'll take that as a win. That's a returning happy soul."
Sugar and Scribe
7660 Fay Avenue, San Diego, CA 92037 | sugarandscribe.com | 858-274-1733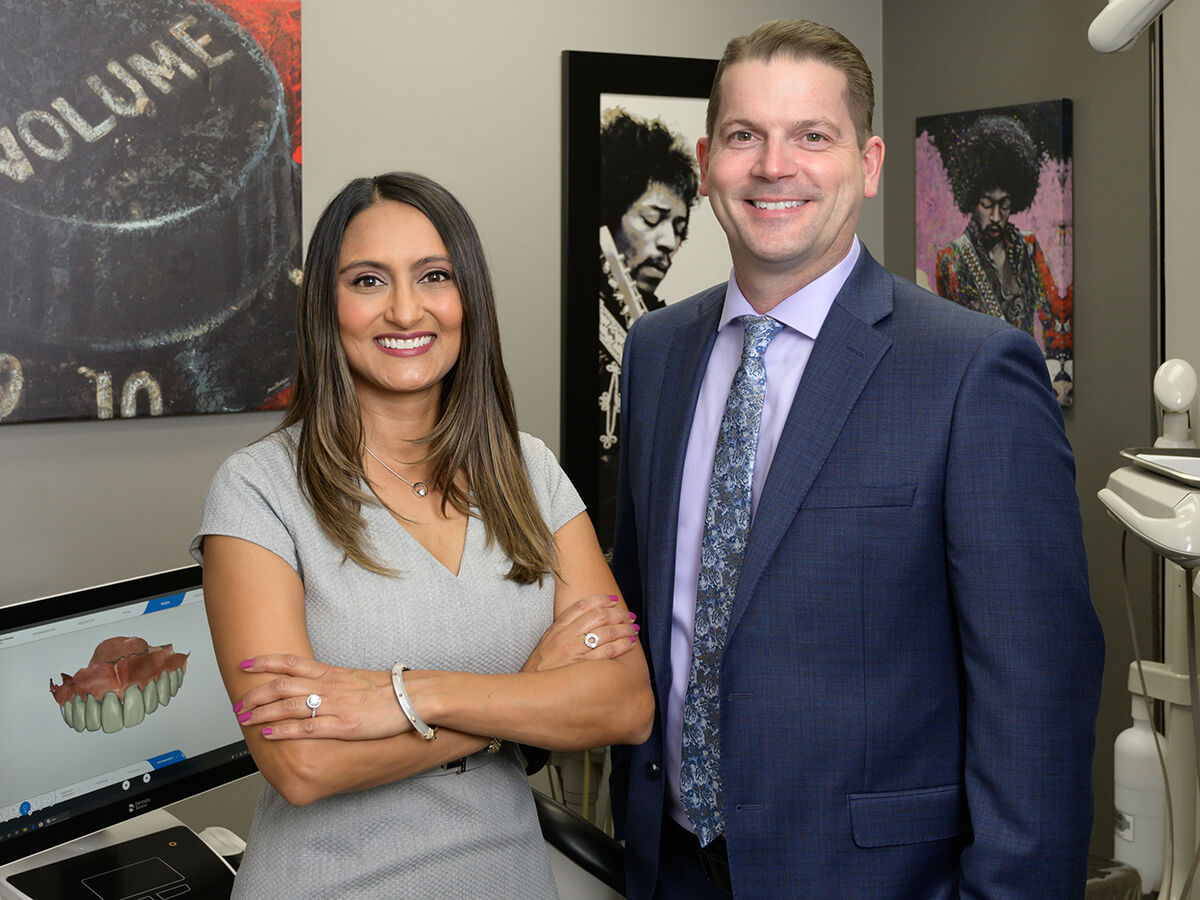 Lauren Radack
The Face of Advanced Dentistry
Anthony Hatch, DDS
Shivi Gupta, DMD
Scripps Rock Dental
When a patient isn't confident in their smile, then it's time to visit Scripps Rock Dental. Dr. Anthony Hatch, Dr. Shivi Gupta, and the whole Scripps Rock Dental team provide high-quality, comprehensive dentistry in a caring environment. They strive to not only help patients get back to health in an individually designed manner, but also build long-lasting relationships with each patient who walks through their door. Whether patients want whitening or a new set of teeth, Dr. Hatch and Dr. Gupta use cutting-edge technology and procedures to help their patients get to where they want to be. They offer cosmetic services including smile makeovers, veneers, Invisalign, and teeth whitening along with advanced dental services such as CEREC same-day crowns, dentures, implants, and much more. For a judgment-free dental home, go make an appointment with Dr. Hatch and Dr. Gupta.
Scripps Rock Dental
12122 Scripps Summit Drive, San Diego, CA 92131 | 858-530-0300 | scrippsrockdental.com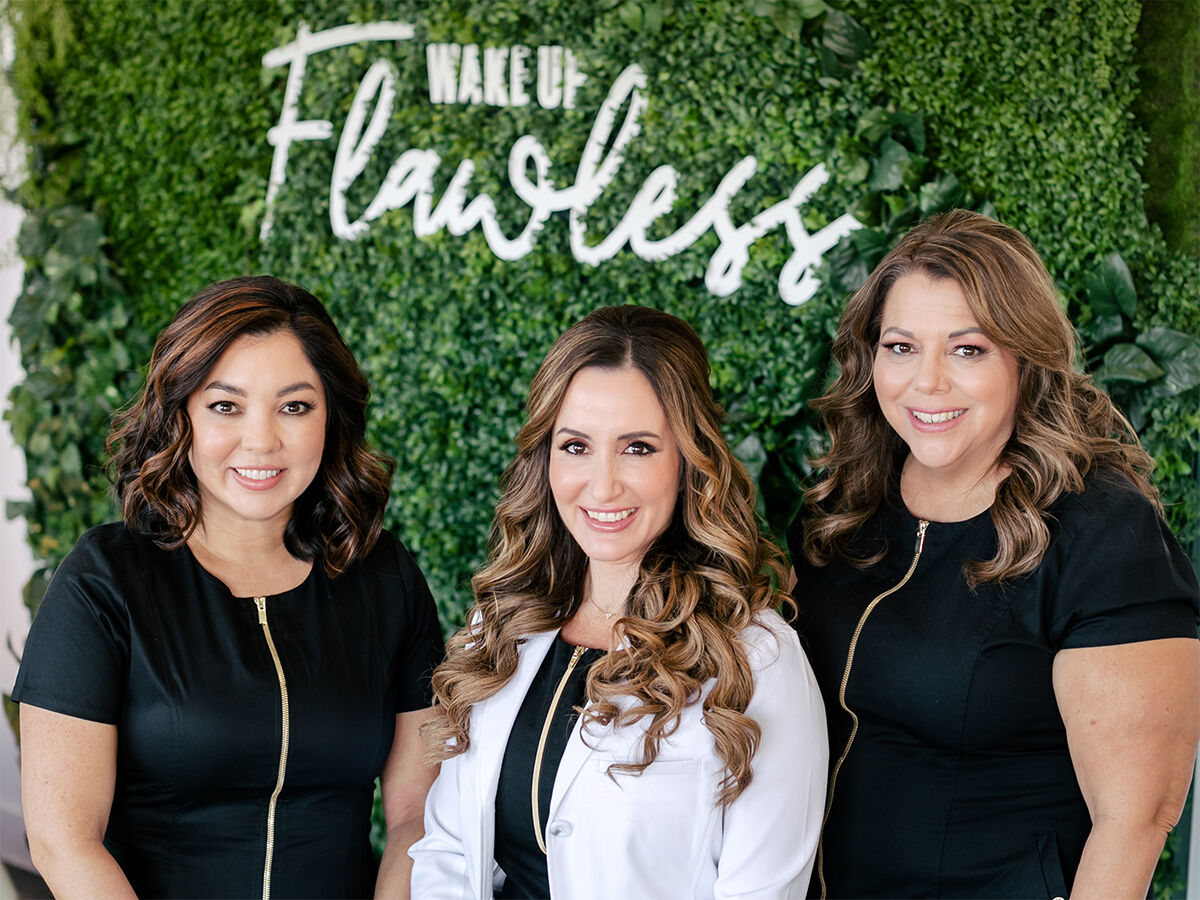 Kambria Fischer
The Face of Beauty
Dr. Amanda Holden approaches her work like an artist. She studies facial proportions, reads books on face shapes, and even calls her tools her "paintbrushes"—that's one of the many reasons why she, and the rest of the team at Holden Timeless Beauty, have garnered such an esteemed reputation within the medical aesthetics industry. Under her leadership, services include lip treatments, dermal fillers, Botox, nonsurgical facelifts, body sculpting, and much more, designed to enhance each client's natural beauty. Dr. Holden says they take building trust with clients very seriously: "We've created a welcoming, professional energy that lets people know they can trust us the moment they walk through the door." She is also the founder of the Academy of Medical Aesthetics.
Holden Timeless Beauty
Locations in La Mesa, San Marcos, Fallbrook, and Murrieta| 760-274-3160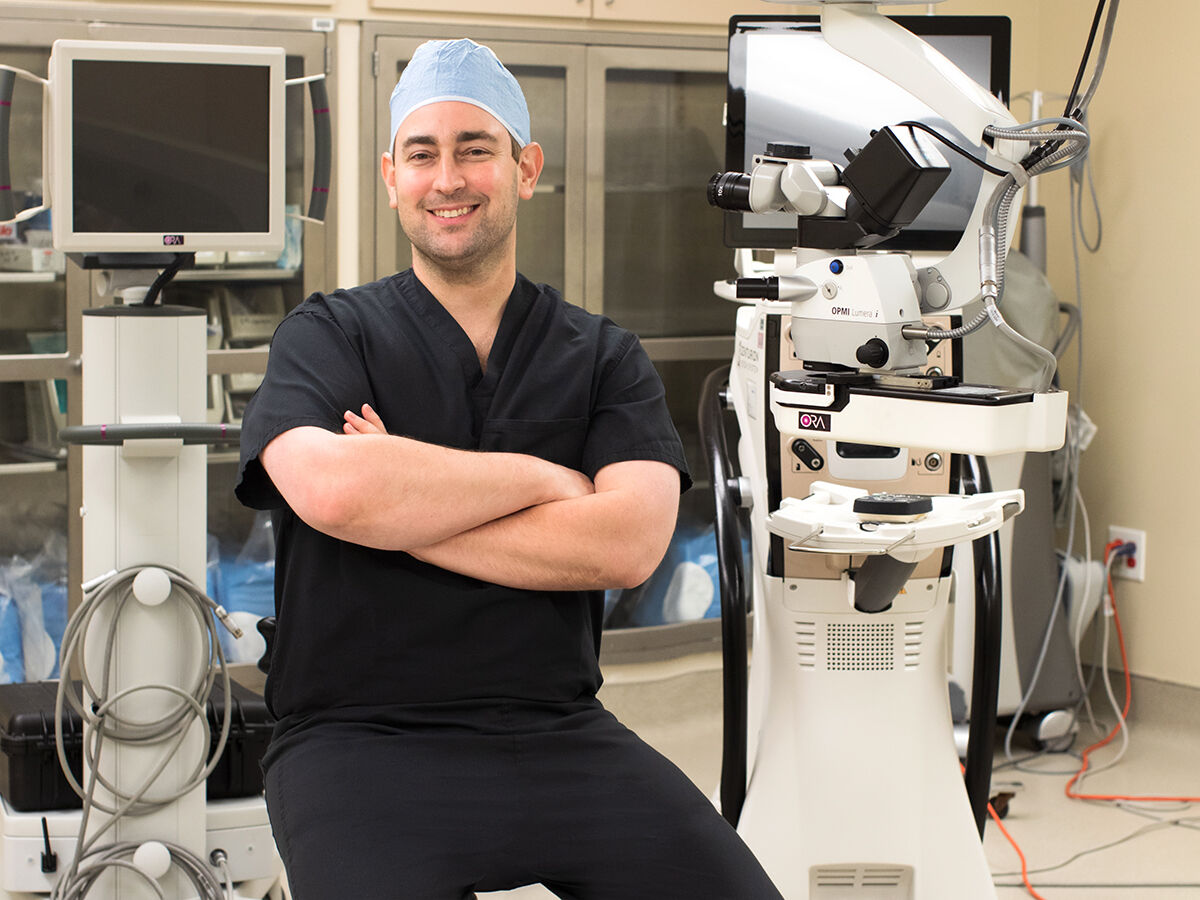 Samantha Bonpensiero
The Face of Cataract and LASIK Surgery
Lee R. Katzman, MD
Cornea, Cataract and LASIK Surgeon | Partner, NVISION / Alvarado Eye Associates | Medical Director, Outpatient Surgery of Del Mar
Whom you trust with your precious eyesight is a vitally important decision. Dr. Lee Katzman is recognized as one of the most experienced cataract and LASIK surgeons in San Diego County—he implants more advanced technology and trifocal intraocular lenses than any other surgeon. A second-generation ophthalmologist, Dr. Katzman was voted a San Diego Top Doctor in 2018 and 2019 and rated Top Ophthalmologist in the 2019–20 edition of The Leading Physicians of the World. He is also one of the team ophthalmologists for the Los Angeles Chargers. Yet with so many professional accolades, perhaps the most meaningful come from Dr. Katzman's patients. "Every day, patients tell me about how I changed their lives forever. That's why I have an insatiable thirst to continue to hone and improve my clinical and surgical skills, and to stay on the leading edge of technology at all times. I love what I do, and I want to continue to be the absolute best at it."
Lee R. Katzman, MD
Locations in La Mesa, Coronado, Del Mar, and La Jolla | nvisioncenters.com | 619-460-3711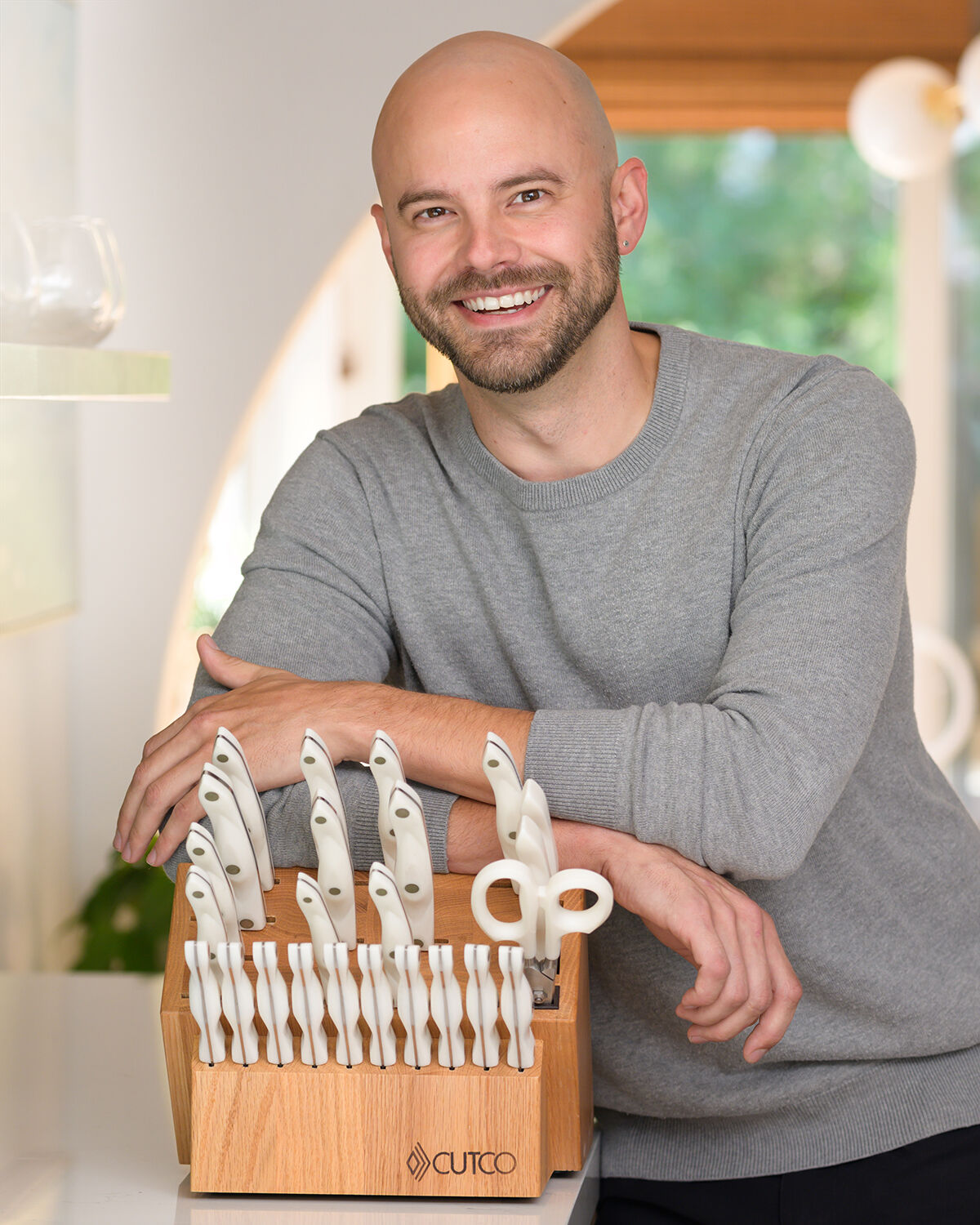 Lauren Radack
The Face of Kitchen Products
Justin Marks
Cutco
You may know him as Your Knife Guy or Mr. Cutco. Some call him their Knife Whisperer. His mom still prefers Justin. Whatever he's known as, Justin Marks is your best source in San Diego County for Cutco products that are guaranteed for a lifetime and beyond.
Cutco knives, cookware, flatware, and gadgets are world famous for their quality and reliability. Even better, Cutco guarantees them forever and will replace them if they ever break or become damaged in any way.
"For 15 years, it's been my job to elevate the experience of buying and owning Cutco products," Marks says. "I help you get the best deal possible, and then I'm with you for the long haul. I back up Cutco products with world-class service and provide free knife-sharpening at your home. I'll also give you handy tips about using your products. Make cooking as fun as eating with Cutco!"
Cutco
760-519-0296 | sdknives.com | [email protected]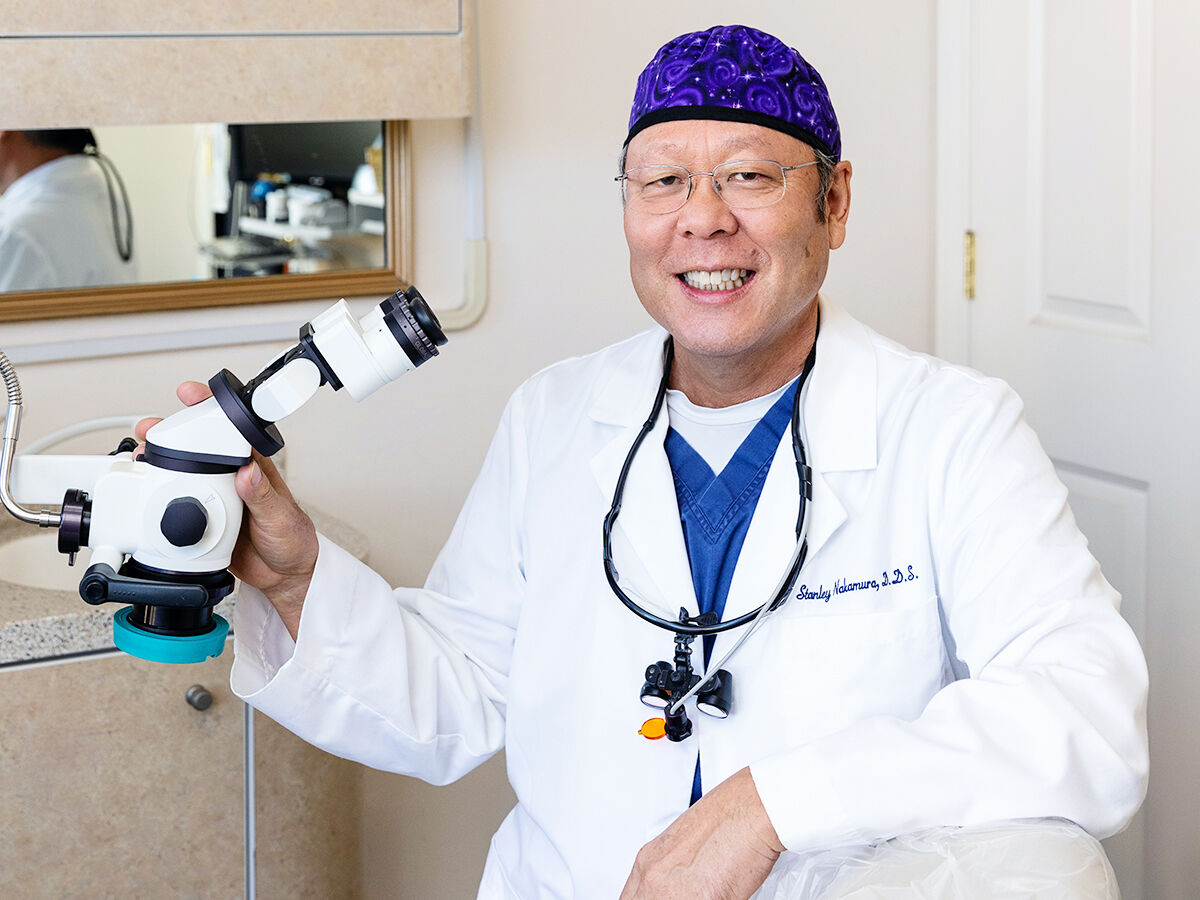 Jenny Siegwart
The Face of Maxillofacial, Prosthodontics, & Reconstructive Dentistry
For more than 30 years, Dr. Stanley H. Nakamura has been a respected member of the San Diego dental community, offering a range of services from preventive care and oral cancer screening to cosmetic dentistry and prosthetics. Highly specialized in the unique field of prosthodontics, Dr. Nakamura has vast experience treating patients in need of maxillofacial prosthetics—replacement pieces due to complex cosmetic dentistry procedures, cancers of the mouth, or airway and breathing problems. Dr. Nakamura's extensive training includes dental school at the University of Southern California, followed by a prestigious fellowship in prosthodontics, dental oncology, and maxillofacial prosthetics at the renowned MD Anderson Cancer Center in Houston. He combines this expertise with a passion for engineering and building prostheses to provide exceptional results, state-of-the-art technology, and compassionate care to patients in need of his specialized skills and advanced services.
Stanley H. Nakamura, DDS
850 Prospect Street, Suite 5, La Jolla, CA 92037 | 858-454-0325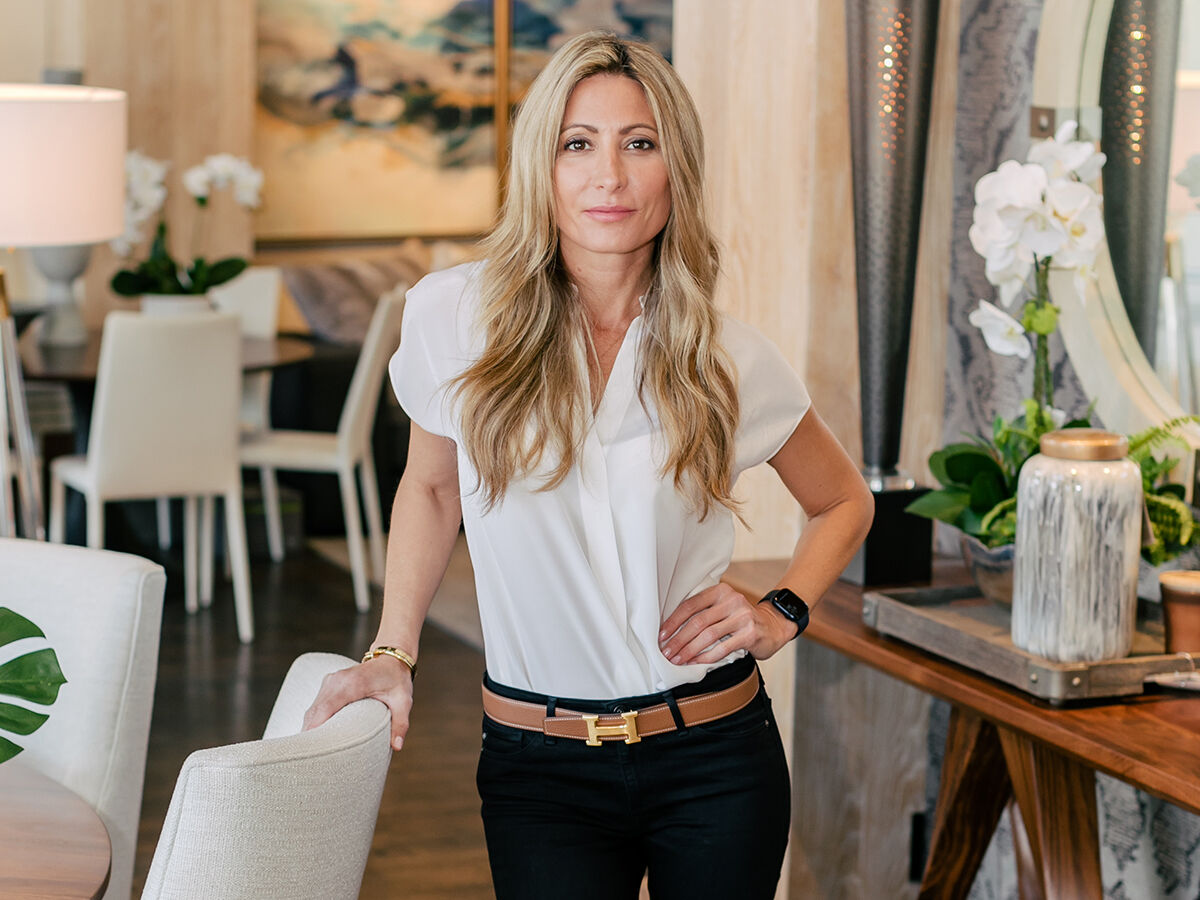 Kambria Fischer
The Face of Luxury Furniture and Interior Design
Silvina Petrate
Nativa Interiors
Nativa Interiors is your one stop for high-end luxury furniture. "We provide design services, then we supply and install everything—drapery, furniture, flooring, accessories," says owner Silvina Petrate. "It's very easy to work with us at our showrooms in downtown La Jolla and the Cedros Art District in Solana Beach." The design team at Nativa has furnished thousands of homes across the globe and consulted on world-class commercial projects such as the Waldorf Astoria La Quinta Resort and Spa and Four Seasons Resort at Squaw Valley. You can trust Nativa Interiors furniture because almost all of it is built by expert artisans in Mexico. "Our direct pipeline to craftsmen allows us to offer extraordinary savings and value," Petrate says. "Whether you're designing a home or a business, you can rely on us for beautiful furniture that will last a lifetime."
Nativa Interiors
143 South Cedros Avenue, Suite P, Solana Beach, CA 92075
7770 Girard Avenue, La Jolla, CA 92037
858-454-1874 | nativainteriors.com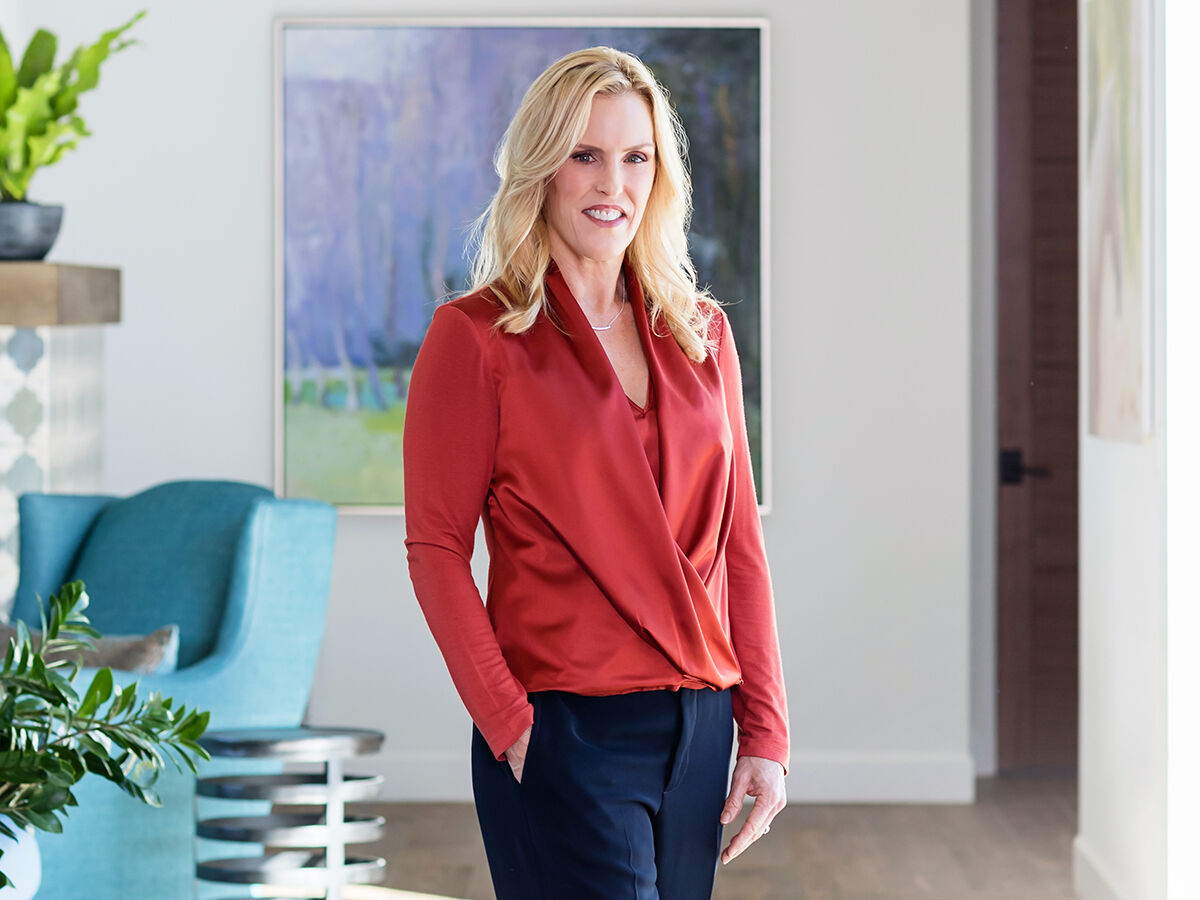 Jenny Siegwart
The Face of Insurance Services
Trindl Reeves
Principal, Marsh & McLennan Agency LLC
For San Diego's largest insurance broker, Marsh & McLennan Agency (MMA), providing innovative business insurance, employee benefits, and retirement solutions to organizations across California understates the value they bring to the business community. Trindl Reeves, principal and chief sales officer for MMA's West region, believes that being a proactive and strategic partner is the firm's most critical role.
"This year has been full of uncertainty for many businesses and it's our job to provide some peace of mind," says Reeves. "Through good times and bad, an insurance broker can be an important partner to help a business regain its footing or take aim on the next goal. We think it's about more than just placing insurance. It's about being there in the moments that matter."
Marsh & McLennan Insurance Agency LLC
9171 Towne Centre Drive, Suite 100 , San Diego, CA 92122 | 800-321-4696 | MarshMMA.com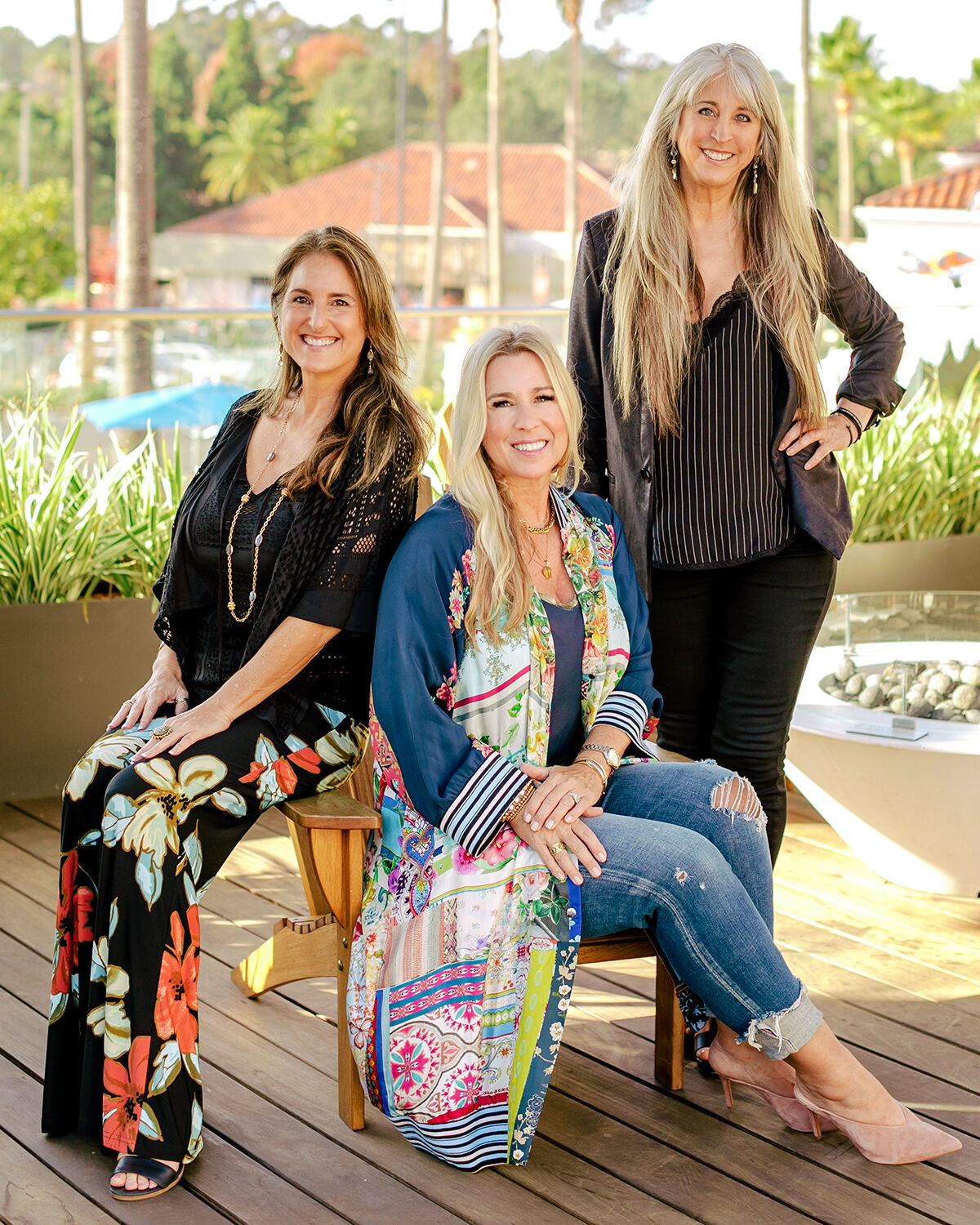 Kambria Fischer
The Face of Specialty Boutiques
San Diego Retail Group
For store owners Irina Rachow, Melanie Fahringer, Gina Stark, and Deni Jacobs, the key to curating a successful boutique is simple: Make it beautiful and accessible, and if they love it, they hope you will, too. They achieve this by stocking a balanced mixture of popular established brands alongside emerging designers to provide a fresh, cutting-edge perspective. But beyond the products, this team has garnered a respected reputation by stylishly blazing a trail all their own through captivating visual storytelling, personalized styling services, and over-the-top custom gift wrapping.
They are happy to stay open a little later, support local charities, and even create their own products, all to give their clientele a truly individual experience. That's why people keep coming back—to find that extra-special product at a boutique that knows you inside and out. They invite you shop local and take advantage of special deals for VIP customers only.
Del Mar Highlands Town Center, 12925 El Camino Real, San Diego, CA | 858-259-1120
Rancho Valencia Resort & Spa, 5921 Valencia Circle, Rancho Santa Fe, CA | 858-759-6425
The Headquarters Shopping Center, 789 West Harbor Drive, Suite 144, San Diego, CA | 619-238-0040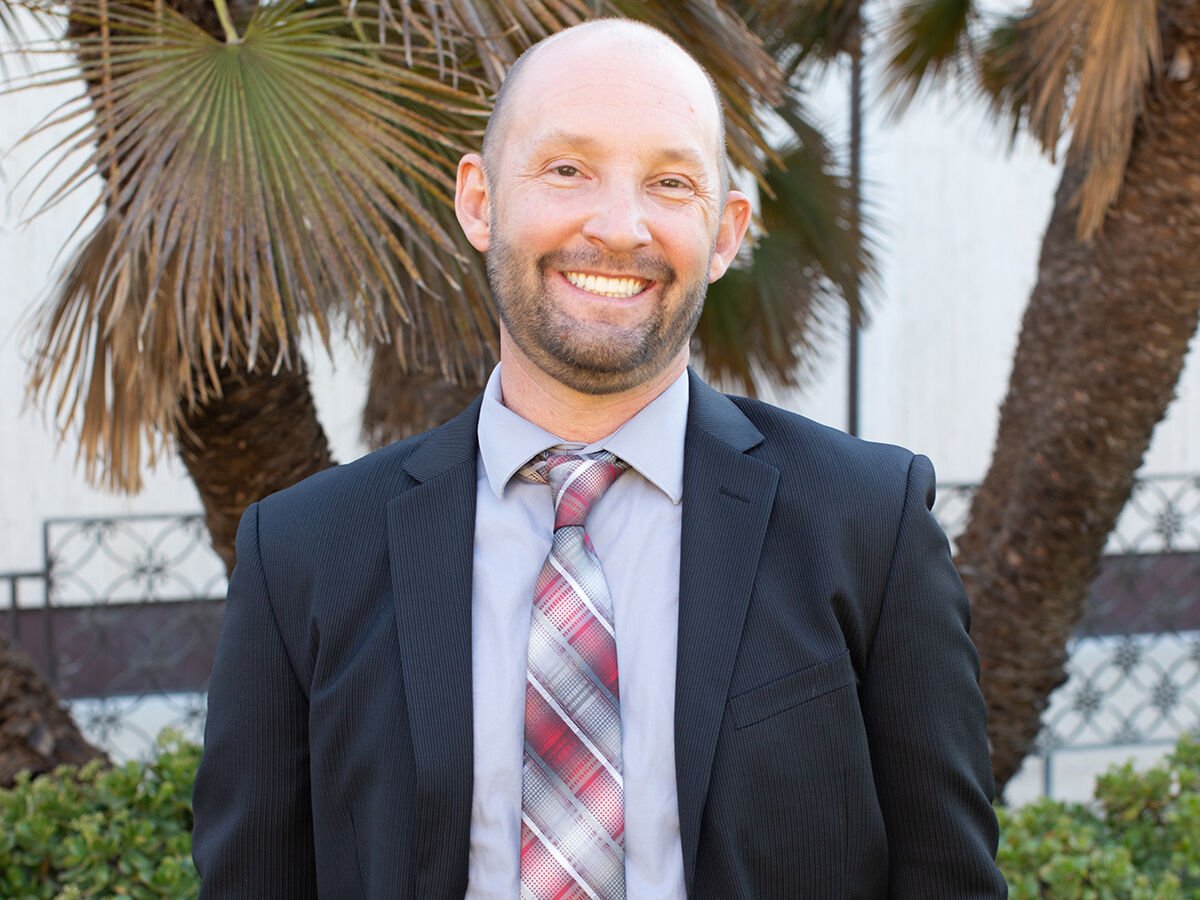 Samantha Bonpensiero
The Face of Divorce Law
Family law situations can involve a high amount of stress, conflict, and general unhappiness. During these times, people feel alone because they assume their situation is unprecedented and unknown. However, when things are difficult, Christopher J. Sunnen and his team at Sunnen Law are ready to assist. In every case, the firm takes the time to make people feel like people, and feel respected in challenging situations. Whether they're answering emails, calls, or in-person questions, the firm lives up to their motto, "Every problem has a solution." Even when COVID-19 has limited in-office interactions, Mr. Sunnen brings the energy and positive vibe of his physical office into his virtual meetings and court hearings. With years of experience and a great team behind him, the firm brings a flexible and firm litigation strategy to every case to make even the darkest situations brighter.
Sunnen Law
2121 Fifth Avenue #205, San Diego, CA 92101 | 619-255-9551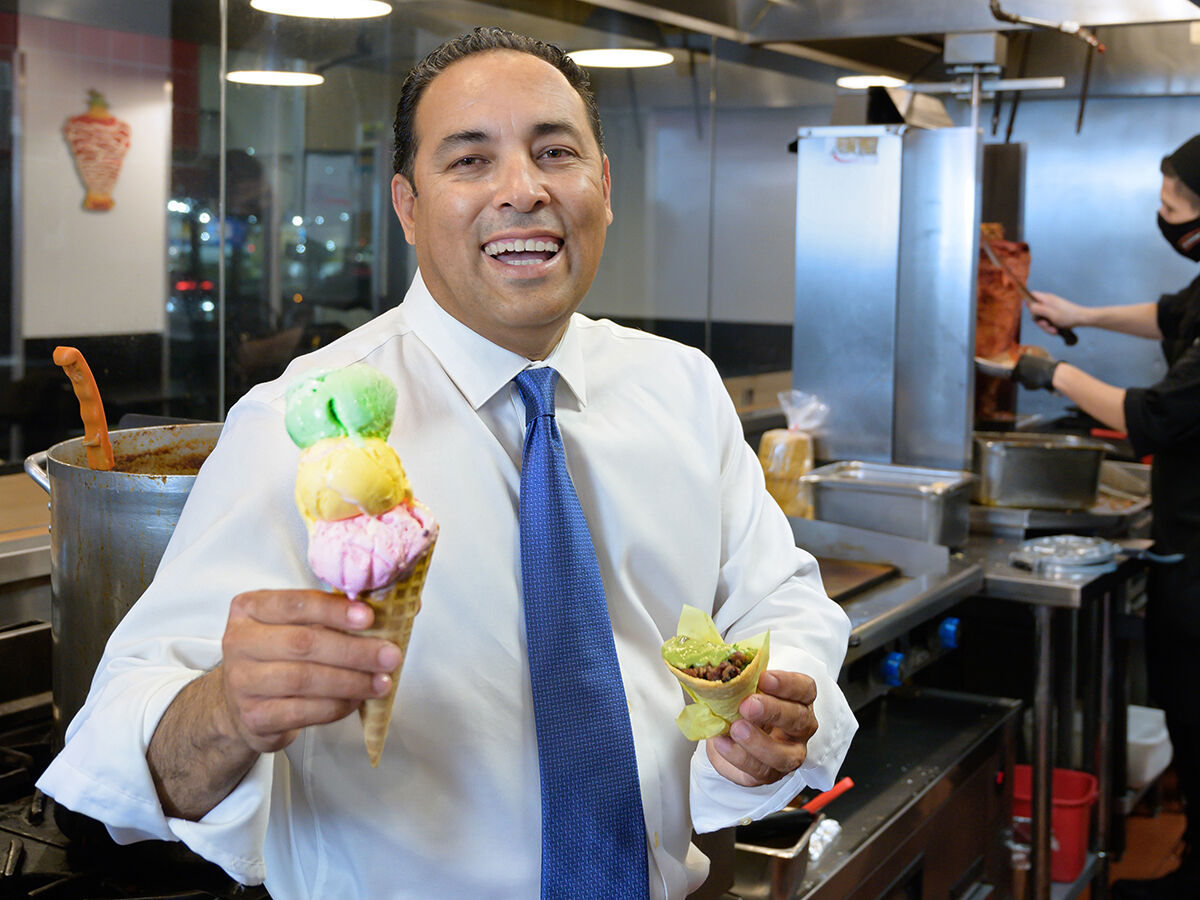 Lauren Radack
The Face of Entrepreneurship
Emilio Támez
Taquería Revolución Founder
"We should enjoy eating at every meal," says entrepreneur and 20-year Allstate insurance agent Emilio Támez, "and that philosophy influences every restaurant I create." At his landmark Taqueria Revolución eateries in Bonita and Otay Ranch Town Center, for instance, the small menu of street tacos allows a focus on high-quality, authentic Mexican food. "When our employees make only a few things, they get really good at it," Támez says. "Every bite is delicious."
Támez is now part-owner of Holy Masa San Diego tortilleria. "Tortillas are like cakes," he said. "The recipes may be the same, but the quality depends on the best ingredients and the best techniques."
The next project for Támez is a Mexican ice-cream shop in Bonita featuring delicious flavors like chocolate abuelita, tres leches, agua de Jamaica (hibiscus tea) and mazapán (marzipan). "There's nothing like it," he says. "Bon appétit! Or as we say in Spanish, buen provecho!"
Támez & Sosnoff Inc.
3001 Bonita Road, Chula Vista, CA 91910 | 619-341-9691 | tacosrevo.com | @taqueriarevolucion | @holy_masa_san_diego | @mexicream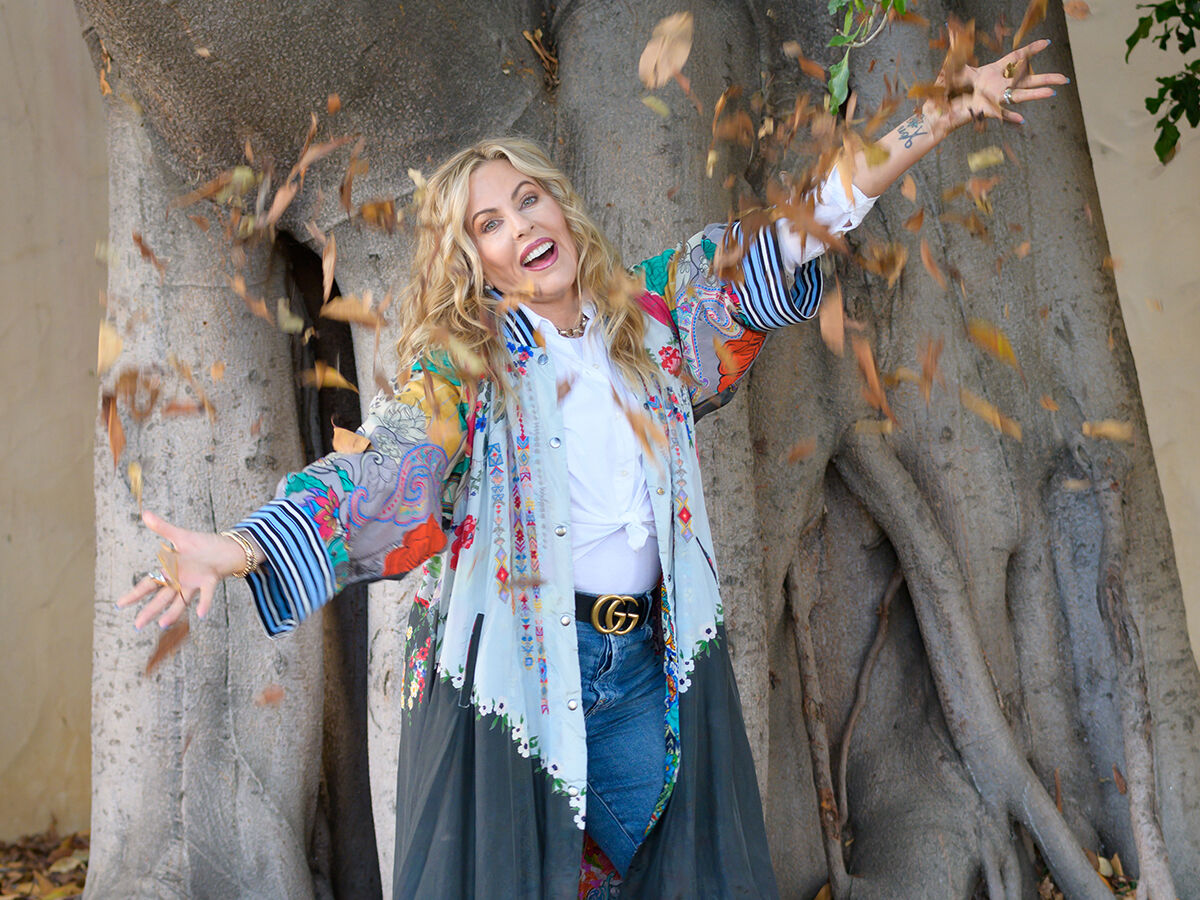 Lauren Radack
The Face of Hair Fashion
Deena Von Yokes
Master Hair Stylist and Master Hair Colorist, Studio Savvy Salon
Take out that quarantine bun and come into Studio Savvy Salon. Deena Von Yokes and her team of experienced hair stylists and colorists are bringing hair back to life. The salon's warm and inviting culture keeps bringing customers back. Von Yokes uses her skills to help local charities and start projects like #scissorsandcombs, which educate and give tools to those in need. She also educates her own team by offering a training program for beauty school graduates. Customers feel confident coming into a salon with hair experts who are well-versed in all aspects of hair color, cutting, and extensions. Von Yokes is a forever student. She knows that burnout is a real concern, which is why the salon is constantly innovating in the blonde hair salon space. Come see how her secret sauce, Shades EQ Gloss, turns flat, dry hair into luxurious, shiny locks.
Studio Savvy Salon
16081 San Dieguito Road, Suite G3, Rancho Santa Fe, CA 92127 | 858-793-1581 | studiosavvysalon.com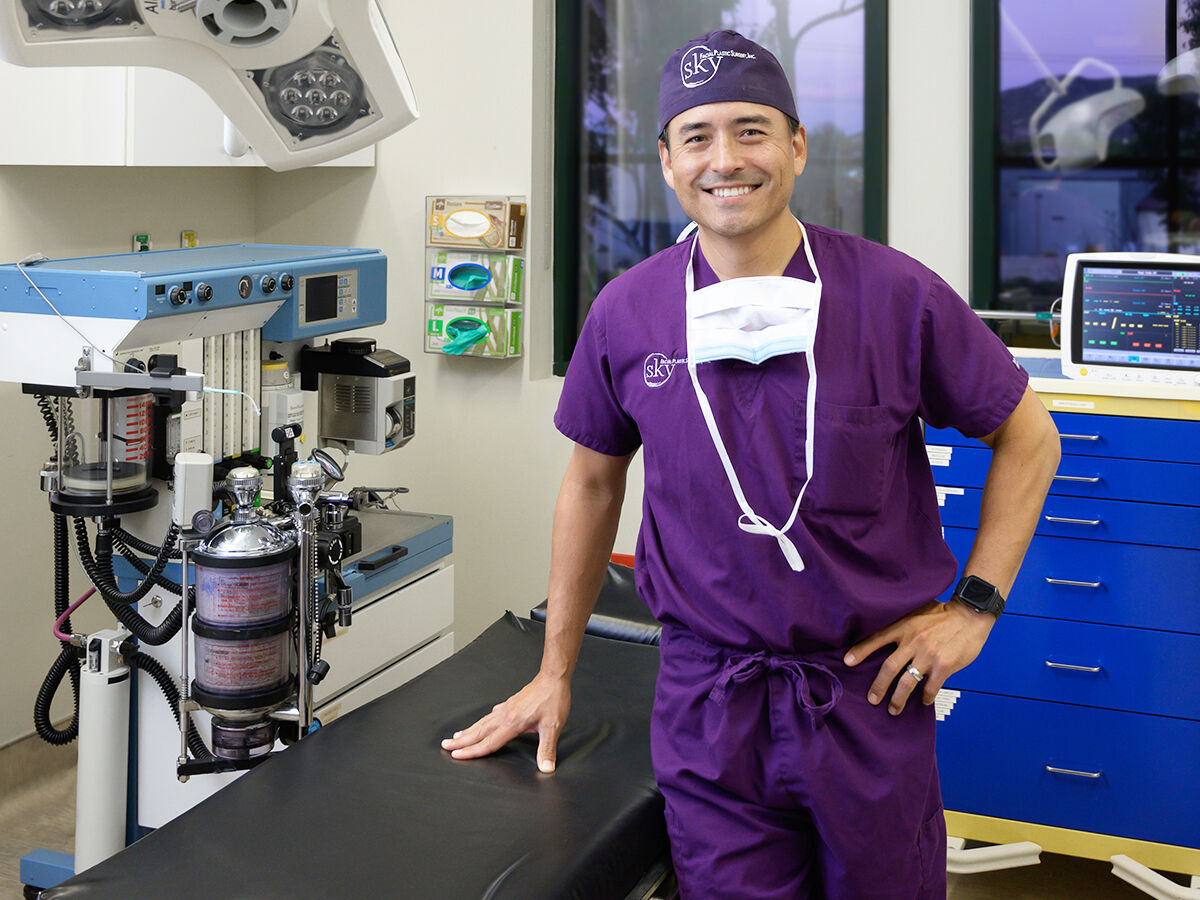 Lauren Radack
The Face of Facial Plastic Surgery
Sirius K. Yoo, MD
SKY Facial Plastic Surgery
San Diegans seeking facial plastic surgery with natural-looking results turn to Dr. Sirius K. Yoo, an award-winning, double-board-certified facial plastic surgeon. One of a select number of surgeons in the nation to complete a prestigious fellowship in facial plastic surgery at Stanford University, Dr. Yoo is sought after for his expertise and the exceptional patient experience offered in his North County office. With a practice dedicated solely to cosmetic procedures of the face and neck, SKY Facial Plastic Surgery recently expanded, doubling in space and adding an experienced nurse practitioner to the team. In addition to surgery, SKY offers injectables, laser treatments, and microneedling for the face and neck, providing a well-rounded array of services to help patients achieve their goals of putting their best face forward.
Sky Facial Plastic Surgery
16918 Dove Canyon Road, Unit 208, San Diego, CA 92127 | 858-381-4801 | skyfacialplasticsurgery.com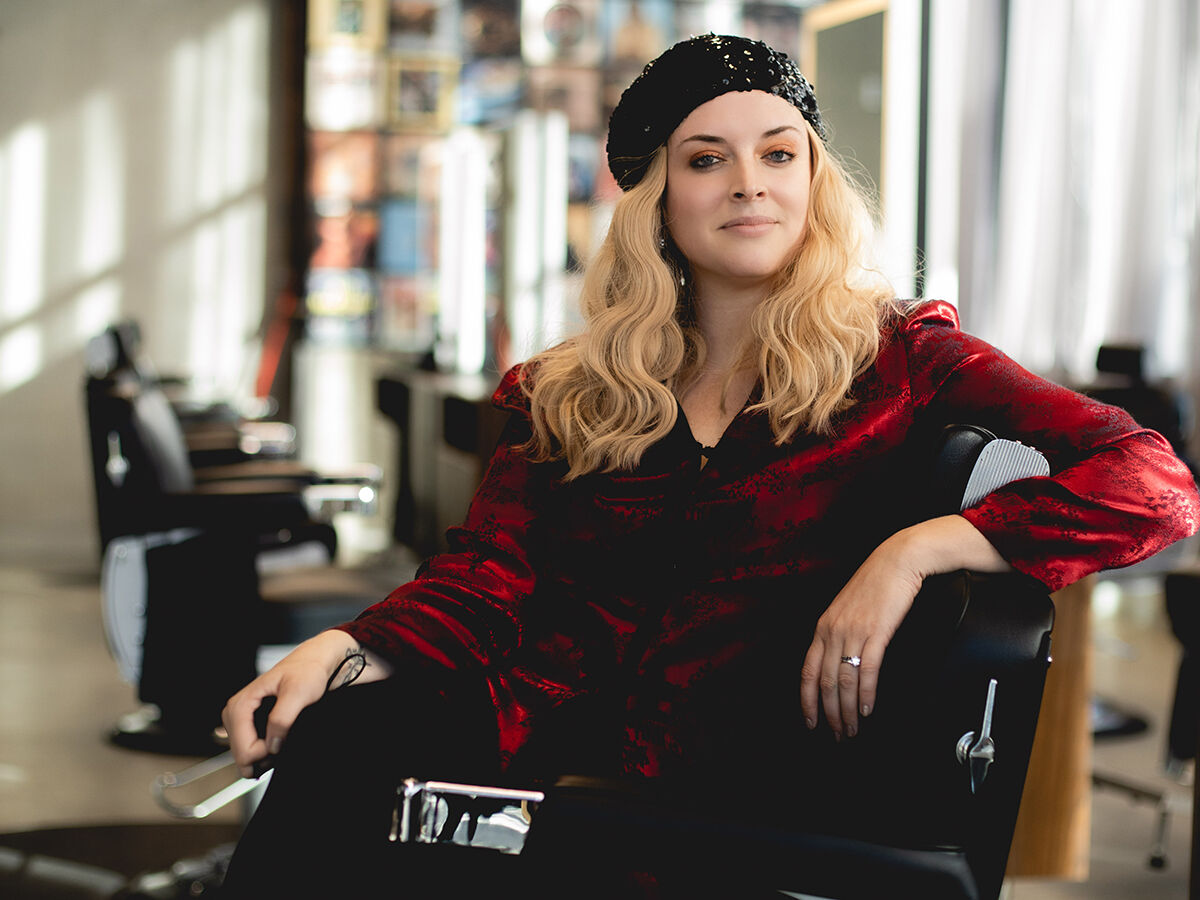 Laura Arango
The Face of Men's Grooming
Lizzy Broughton
Tailored Hair
We would like to introduce you to Lizzy Broughton, founder of Tailored Hair, who has created a true haircutting sanctuary in East Village, San Diego.
"The whole concept is to encourage humans to take a moment to sit back, relax, and enjoy an elevated barbering experience customized just for them," she says.
Along with her warrior spirit, she comes equipped with over a decade of cutting and teaching experience, eight years of developing a successful brand, and a dream to not only grow herself and her business but help grow the community around her. As her flagship location makes its debut, Broughton hopes that it can inspire people to make their way to East Village and experience all that it has to offer.
Tailored Hair
845 15th Street, Suite 105 | 858-444-7814 | tailoredhair.com | @tailoredsd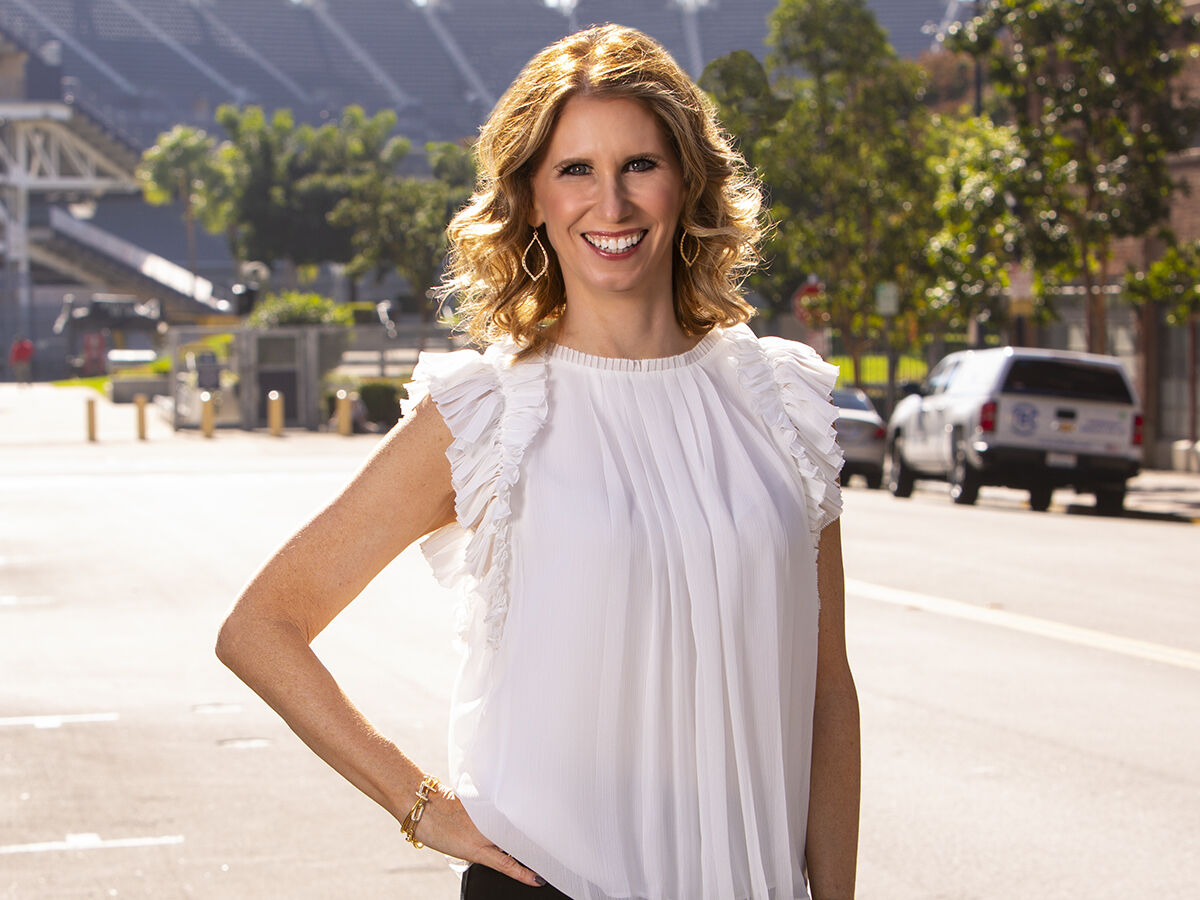 Sergio Fernandez
The Face of Health/Wellness
Dr. Sherry Price understands the challenges of overdrinking daily because she experienced it herself. "I had tremendous guilt and shame about drinking a bottle of wine at night," she says. "I wanted a way to break the habit of overdrinking and enjoy alcohol occasionally."
Dr. Price's proven 12‑week program—offered through an online course and Zoom calls—provides women with the privacy and professional support they need to stop overdrinking. Become a woman who can take it or leave it! Visit Dr. Price's website for access to free resources. She's the creator of the Drink Less Lifestyle podcast and program.
Sherry Price Coaching
3830 Valley Centre Drive, #874, San Diego, CA 92130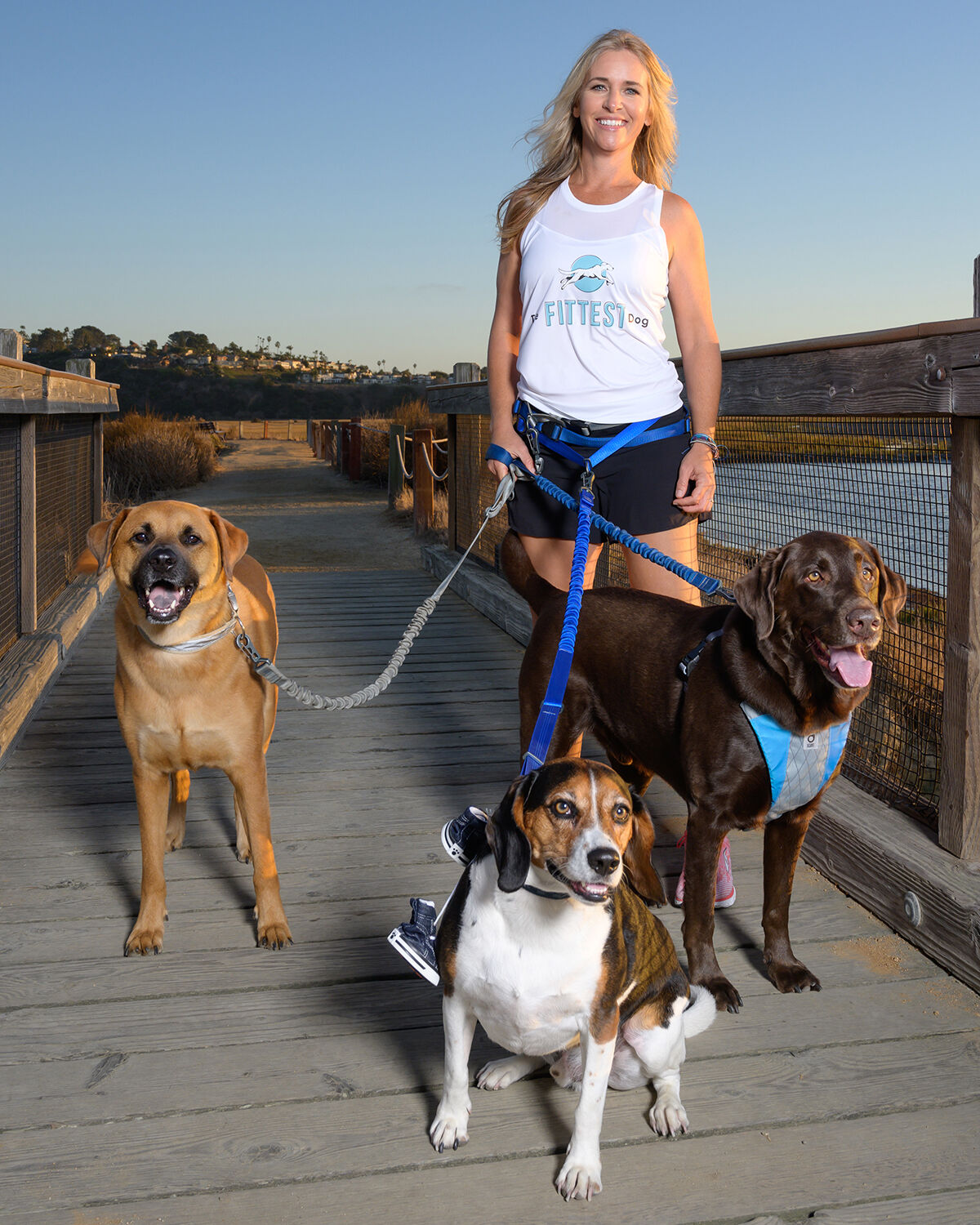 Lauren Radack
The Face of Canine Wellness
Kimberli Weeks
With dogs Mac, Jax, and Kirby (left to right), The Fittest Dog
If you're feeling a little stressed, or put on some weight in 2020, you're not alone! Over 56 percent of American dogs are obese, which leads to stress, health problems, and a shorter life. That's why Kimberli Weeks started The Fittest Dog.
This dynamic entre­preneur leads a team of "dog runners" helping San Diego pups get fit. "Dog walking services don't give dogs the movement they really need," Weeks says. "Our runners are like a personal trainer for your dog." Her mission? "To make a difference in the lives of millions of dogs through the power of running."
To help your dog get in shape, The Fittest Dog is offering a "New Year, New Dog" promotion: a free trial run plus local premium dog food and supplements.
The Fittest Dog
760-557-9057 | thefittestdog.com/newyear | @thefittestdog