Content provided by Clean Origin
---
Wedding bands don't get the same publicity that engagement rings do, but they are just as important as engagement rings as symbols of a marriage union. Not to mention, wedding rings are a treat to find and choose. That said, it can be challenging to find the perfect wedding band, but this guide can help! Here's everything you need to know about wedding bands and how to find the perfect one.
The Difference between a Wedding Ring and an Engagement Ring
Customs may vary from one couple to another, but these are the typical, traditional distinctions between an engagement ring and a wedding ring: An engagement ring is given to your partner during a proposal. It is more ornate and detailed than a wedding ring, and it's worn from the moment the proposal is accepted to the moment you are married, when it's paired with a wedding ring.Traditionally, a wedding ring is only received and worn from the wedding day onward. They match engagement rings, though they are simpler than engagement rings. For example, wedding rings are commonly simple bands with no additional features, which led to the term "wedding band" to refer to wedding rings. Engagement and wedding rings can match by featuring the same metal color or type, stone size, or other ring detailing such as filigree.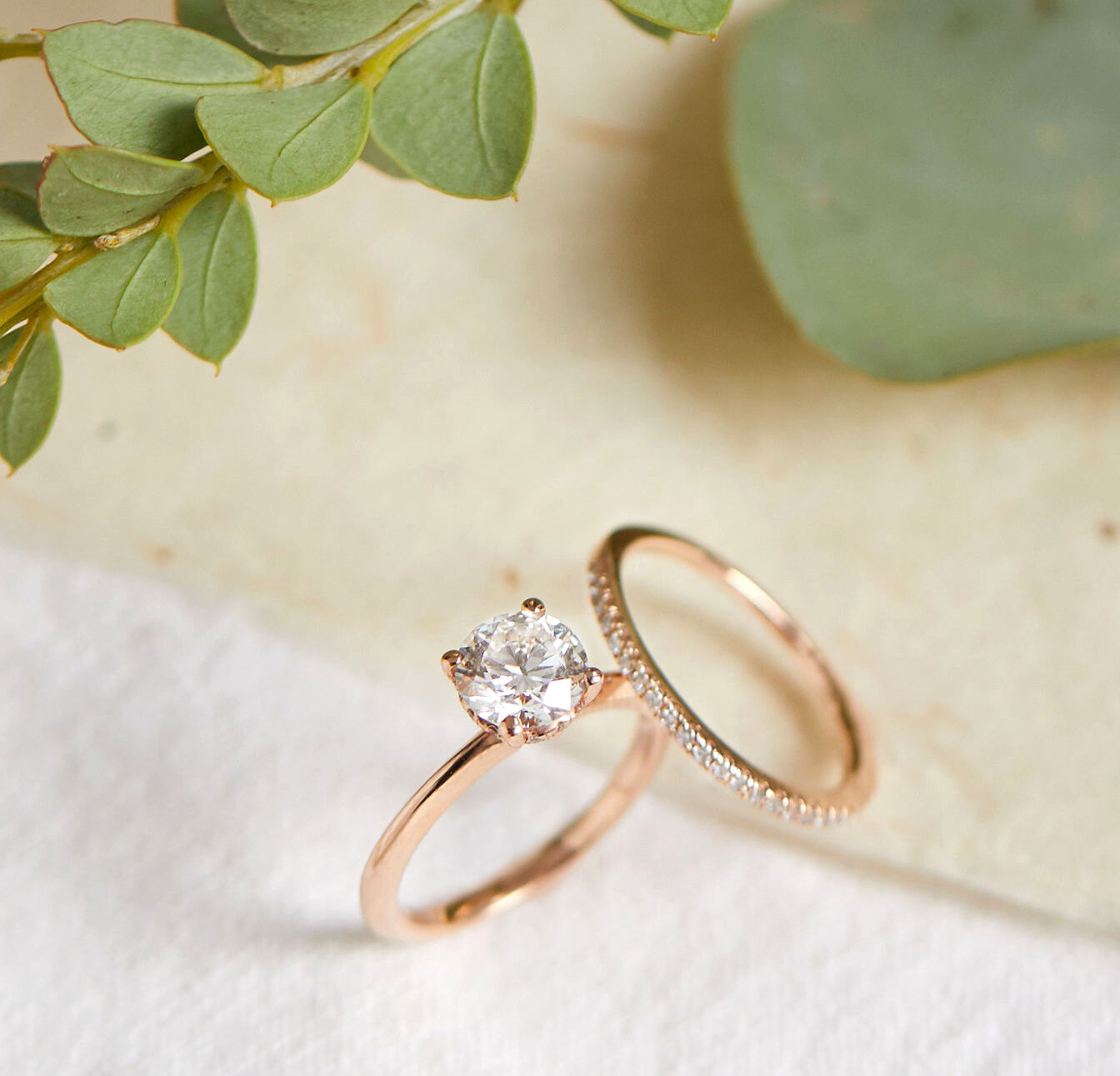 Tips for Finding the Perfect Women's Wedding Band
Finding the perfect wedding band starts with finding the perfect engagement ring. As your wedding band will either match or be complementary to your engagement ring, it's essential to choose a style that you can use as a foundation when choosing your wedding band.If possible, the best and often simplest method of finding the perfect wedding band is to choose a bridal set if you want rings that are a perfect match. A bridal set features an engagement ring and a wedding ring designed to not only look like a pair, but often sit flush against each other. Not to mention, it means only one order instead of two!If you've chosen a ring that is not part of a set or doesn't have an exact match, you have a few more options, including mixing and matching. For example, you could buy a band with a different metal color, width, or number of diamonds to make your rings truly unique.If you do want your rings to match, we suggest paying close attention to any details on your engagement ring. If it features pavé diamonds, be sure that your wedding band features pavé diamonds of the same size; if it's made of 14-karat gold be sure that you buy a wedding band of the same purity; and so on.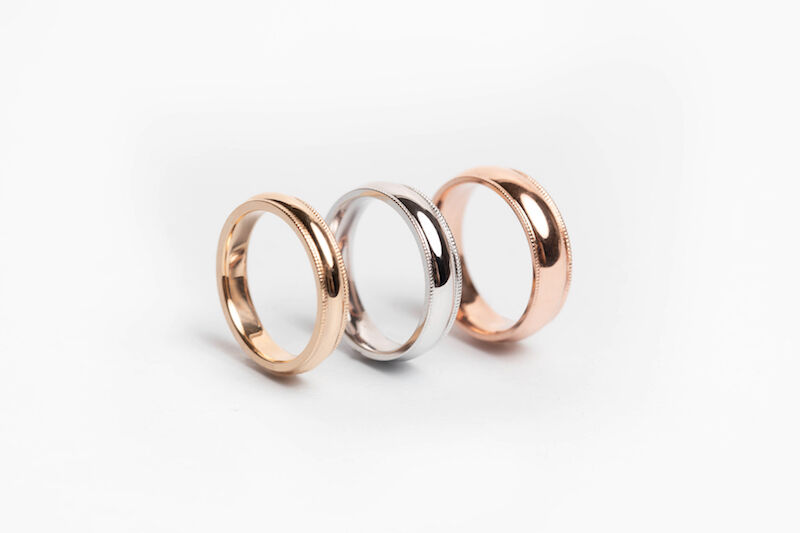 Tips for Finding the Perfect Men's Wedding Band
Generally, grooms receive only one band—their wedding ring. Luckily, as there's no need to match with an engagement ring (unless you've opted for a wedding ring set!), it's easier to choose the perfect men's wedding band. You can lead with your preferences.Start by choosing a metal type and color that suits you. For example, if you're looking for a durable and classic band, opt for 14-karat yellow gold. From there, decide whether you want any designs, stones, engravings, or other customizations. Keep in mind that customizations will usually increase the cost of your wedding band and may make it harder to match with your partner's bridal set.Finally, it's essential to get the right ring size the first time around. Be sure to consult a ring sizer chart from the jeweler where you want to purchase your band. Band sizes can vary from one jeweler to another, so don't make the mistake of relying on old measurements.
Wedding Ring Sets
For the couple who loves uniformity and consistency, wedding ring sets are the perfect option. They typically consist of three rings: the bride's engagement ring, the bride's wedding ring, and the groom's wedding band. Each ring is made as a part of the set and contains matching design elements that highlight the uniformity of the set. It's a great way to symbolize your love with rings that are connected, even when you're apart.
Conclusion
Choosing the right wedding band doesn't have to be a hassle. In fact, it should be fun. Just follow these tips and you'll have a blast. Not to mention, you'll come out of the experience with a gorgeous ring. It's a win-win!