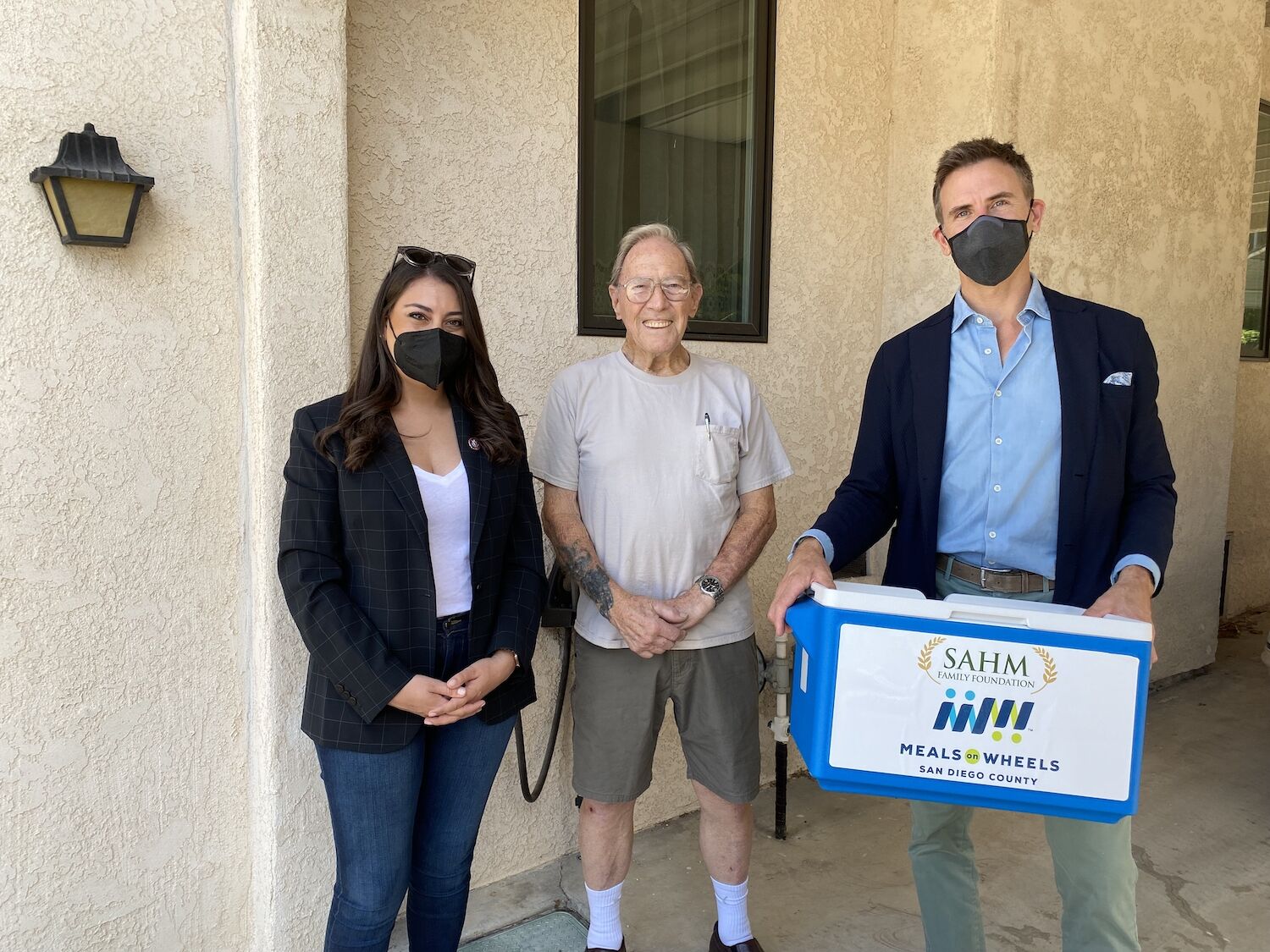 A few Spring Valley Meals on Wheels clients got a special delivery from Congresswoman Sara Jacobs. Jacobs helped deliver meals after touring the organization's local headquarters on Tuesday. She and Meals on Wheels San Diego County President and CEO Brent Wakefield visited 98-year-old Margaret B. and 90-year-old veteran Lawrence "Larry" S. and his wife Margaret, also 90. 
Meals on Wheels San Diego County is also seeking volunteers to help keep up with the growing need for its services—demand increased by 50 percent last year. COVID-19 restrictions prohibit volunteers from entering homes during deliveries, but they can still chat with seniors from a safe distance and provide a valuable lifeline. For more information, visit meals-on-wheels.org.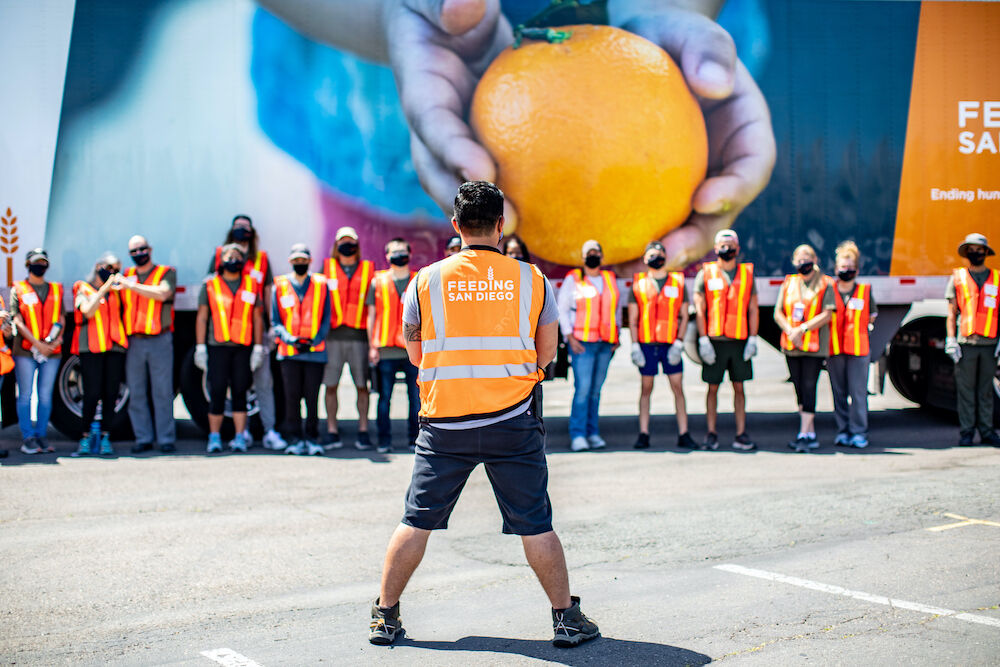 Feeding San Diego recently announced that it has distributed more than a million pounds of food since its Together Tour events began in February. Together Tour was launched to get more nutritious food to San Diego County residents living in "hunger hot spots." So far, more than 67,000 people in need have been served at 35 separate events. 
"Identifying areas where we need to get more food out into the community on a larger scale is really what the Together Tour is all about," said Dan Shea, chief executive officer of Feeding San Diego. "We want people facing hunger across our community to know they are not alone. We are in this together."
Black Swan Initiative will host its summer gala this Saturday to raise money for Corazón de Vida, which provides crucial support services for orphaned and abandoned kids in Baja. The Great Gatsby–themed gala at a private home in La Jolla will include craft cocktails, hors d'oeuvres, live music, art, dance, a silent auction, and more.
Black Swan Initiative, founded by San Diego entrepreneurs Brandon Blum and Tal Moore, aims to raise money and awareness for various causes via unforgettable experiences. Tickets to the Gatsby Summer Gala are available here.