Sponsored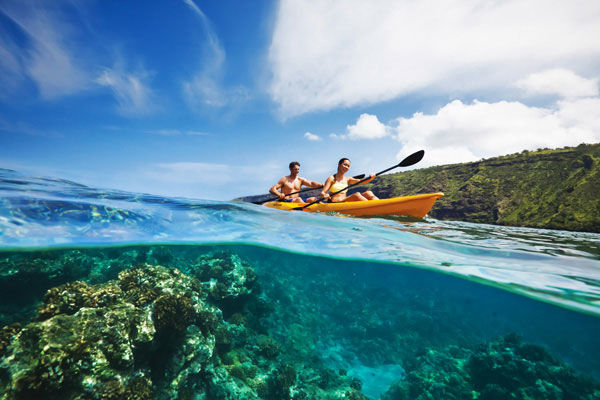 Starwood Hotels & Resorts in Hawaii has launched a new promotional package that will help guests personalize their resort experience and create the perfect paradise vacation.  The "Pursue Your Paradise" package lets guests customize their stay with a resort credit of up to $1,000 that can be used for dining, spa treatments, room upgrades and a wide variety of thrilling adventures, rich cultural activities and signature events.
"Everyone has their own interpretation of paradise and with Starwood Hotels & Resort's Pursue Your Paradise package, guests can choose from a range of experiences throughout our properties to personalize their vacation and create their ideal paradise," said Cheryl Williams, regional director of sales and marketing for Starwood Hotels & Resorts Hawaii and French Polynesia. "Guests can apply the resort credit to tailor their dining selections and leisure activities to suit their individual tastes and whims, and create lasting memories of their paradise vacation."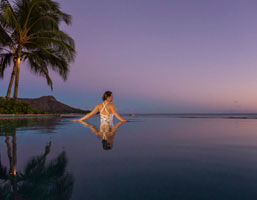 With Starwood Hotels & Resorts Hawaii, guests can have their paradise and feel even better about it too! For every day a guest stays on the "Pursue your Paradise" package, $1 will be given to support local charities in Hawaii. Starwood Hawaii will donate $1 for each night a guest stays at each property. Money donated will go to support over 250 local charities up to $25,000. Each year, the Hawaii Visitor Industry comes together to raise money through the "Visitor Industry Charity Walk." This year, Starwood Hotels & Resorts Hawaii will donate the money from this package up to $25,000 directly to support the charity walk fundraising efforts and therefore, will support many local charities statewide.
Pursue Your Paradise is being offered at Starwood's collection of 11 distinctive properties representing four brands (Sheraton, Westin, Luxury Collection and St. Regis) on four islands. The resort credit varies by property ($500-$1,000) and a minimum length of stay is required.
At Starwood Hotels & Resorts in Hawaii, our guests declare their own holiday, put on their flip-flops and play. They can enjoy thrilling activities for those with an adventure-streak. Our properties sit in some of the most iconic locations in all of Hawaii, perfect to enjoy the destination and all the activities Hawaii is known for. Our collection of 11 distinctive resorts on the islands of Kauai, Oahu, Maui and the Big Island of Hawaii, guests can experience Hawaii's rich culture where "Aloha Lives" through unique property celebrations of authentic Hawaiian culture, all while remaining unique to their location through signature events and activities.
If paradise is just taking in the natural beauty of Hawaii, our properties provide the perfect location to sit, unwind, and soak in a sense of place with breathtaking views. Starwood Hawaii's farm-to-table dining and hook to fork concepts are truly an experience of their own. Brilliant chefs, local food, all seasoned with Aloha.
The Pursue Your Paradise package allows guests to customize their vacation by picking one or all of these experiences for the perfect "personalized" paradise using their paradise credit. The resort credit for each property is up to $1,000 and can be used on dining, spa, upgrades, activities and much more. Our, let our experts suggest the top experiences, or as we like to say 'top pursuits,' for you to check off your list.
To learn more, visit PURSUEYOURPARADISE.COM or call 866-716-8140 and mention rate code PPN.