Theater & Cinema Under the Stars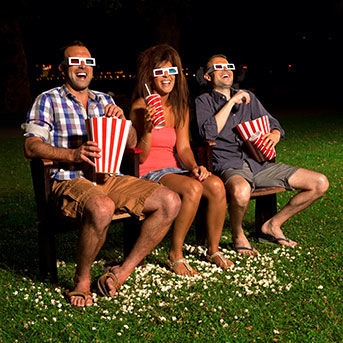 Summer movies in the park
As part of the Summer Movies in the Park series, look for family flicks at dusk such as The Lone Ranger (July 3) and Planes (August 22) at the USS Midway Museum and The Princess Bride at the County Waterfront Park (August 1). summermoviesinthepark.com
At Silo@ Makers Quarter, the progressive outdoor event space in the East Village, the La Jolla Playhouse in association with San Diego Repertory Theatre presents a Without Walls production of El Henry. This futuristic adaptation of Shakespeare's Henry VI, Part 1 is performed outdoors in an urban street environment. June 14–29, 7:30 p.m. makersquarter.com
Museums Musts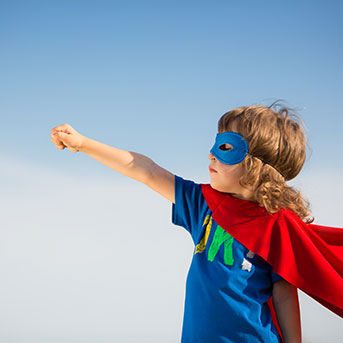 Superhero Month
July is Superhero Month at The New Children's Museum, which hosts superhero-themed art-making activities and interactive experiences for little ones—think Comic-Con for the pint-sized set. On Saturday, July 12, the museum's second annual Superheroes' Night Out family party invites superheroes of all ages for a delicious dinner, dancing, costume contest, and other fun activities. 5 p.m. to 8 p.m. thinkplaycreate.org
Get a behind-the-scenes look (literally) at the Museum of Contemporary Art San Diego (MCASD) at the Loading Dock Lunch, where you can hang out, grab a bite from a food truck, sip Stone brews, meet the MCASD staff, and check out the museum for free. July 11, 11:30 a.m. to 1:30 p.m.
MCASD also hosts TNT (Thursday Night Thing), a popular gathering blending live music, art-making activities, drinks, and food. On July 10, James Drake: The Anatomy of the Drawing and Space (Brain Trash) features 1,242 drawings that the artist created over a two-year period, during which he drew every single day. It's a chance to see an artist's mind played out on epic scale. mcasd.org
San Diego's Newest Urban Parks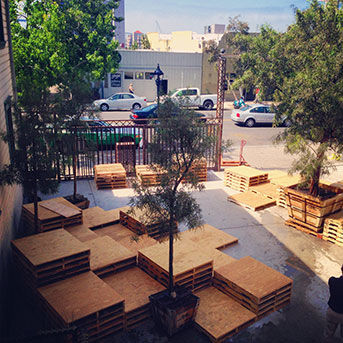 POcket Park
First up is a new pocket park at 13th Avenue and J Street, right next to the Mission Café. Through a unique collaboration between the Downtown San Diego Partnership, HP Investors (which owns the property), downtown design firm RAD LAB and the East Village Association, a once underused parking lot is now a playful urban space designed to delight young and old alike.
Next up for RAD LAB is its transformation of a vacant East Village lot on Park Boulevard into a vibrant community gathering spot called Quartyard. Recycled and retrofitted shipping containers serve as the core building blocks of the project, and the park will host a coffee shop, an outdoor eatery, art galleries, farmers/craft markets, beer garden, and rotating daily food trucks. Other exciting plans include art and fashion shows, film festivals, concerts, beer-tasting events, pet adoptions, fundraisers, and more. Thanks to funding provided through Kickstarter and Canter Companies, an artistic vision has turned into a great example of urban renewal in San Diego, with the grand opening slated for August. radlabsd.com/quartyard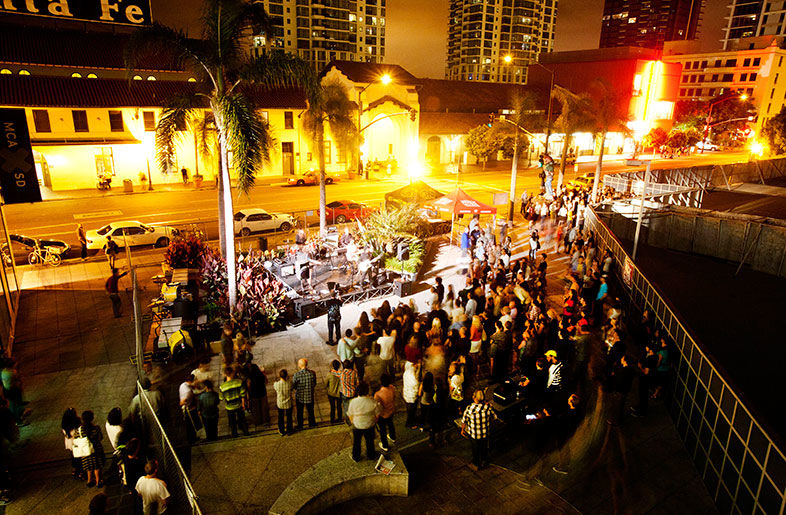 MCASD: TNT