Sponsored by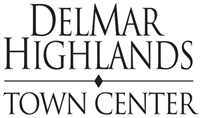 Aston Hotels & Resorts, Alaska Airlines, and the Del Mar Highlands Town Center are partnering with San Diego Magazine to provide one lucky winner the ultimate vacation on Maui!
Enter to win a 3-night stay at Aston Kaanapali Shores,  where you'll relax in a spacious 1-Bedroom Ocean View Suite overlooking world-famous Kaanapali Beach and a scenic island setting.* Aston Kaanapali Shores is a magnificent resort that combines the comfort and convenience of a condominium with hotel-caliber services. Guests will enjoy amenities such as full kitchens, WiFi, an activity desk and a year-round kids program. This self-contained resort also features a beachfront restaurant and bar, fitness center, spa and complimentary scuba lessons.
*Accommodations are subject to availability and subject to blackout dates. Must be used for consecutive nights. Not transferable to another person or hotel. Not redeemable for cash. Advance reservations are required.
Receive airfare for two to Maui. Alaska Airlines non-stop from San Diego to Hawaii? That's correct! In 2010 Alaska Airlines launched daily non-stop service from San Diego to Maui, and in the 2 years following added service to Honolulu and Kauai.  Since then we have added non-stop flights to seven other cities to complement our existing service to Seattle, Portland, Cabo, and Puerto Vallarta. New flights began to Boise, Boston, Fresno, Mammoth Mountain, Monterey, Orlando, and Santa Rosa/Sonoma County, and in June we begin non-stop flights to Salt Lake City. For more info on Alaska Airlines visit us at AlaskaAir.com*
*Black Out Dates: Nov 21-Dec 2, 2014 | Dec 18, 214 – Jan 5, 2015
Lastly, receive a $500 Visa© gift card to Del Mar Highlands Town Center. Del Mar Highlands Town Center is a premier open-air shopping, dining and entertainment center, recognized for its unique collection of boutiques, specialty shops, signature restaurants and delicious dining options. The center provides guests an intimate and relaxing atmosphere in which to shop, dine, see a movie, or simply enjoy a cup of coffee in the heart of Carmel Valley. Del Mar Highlands Town Center is proud to offer a $500 Visa© gift card as a partner in the Maui Getaway Sweepstakes. Sweepstakes entries are available at Casa Sol y Mar, Geppetto's, Leaf & Kettle, and Let's Go Home.