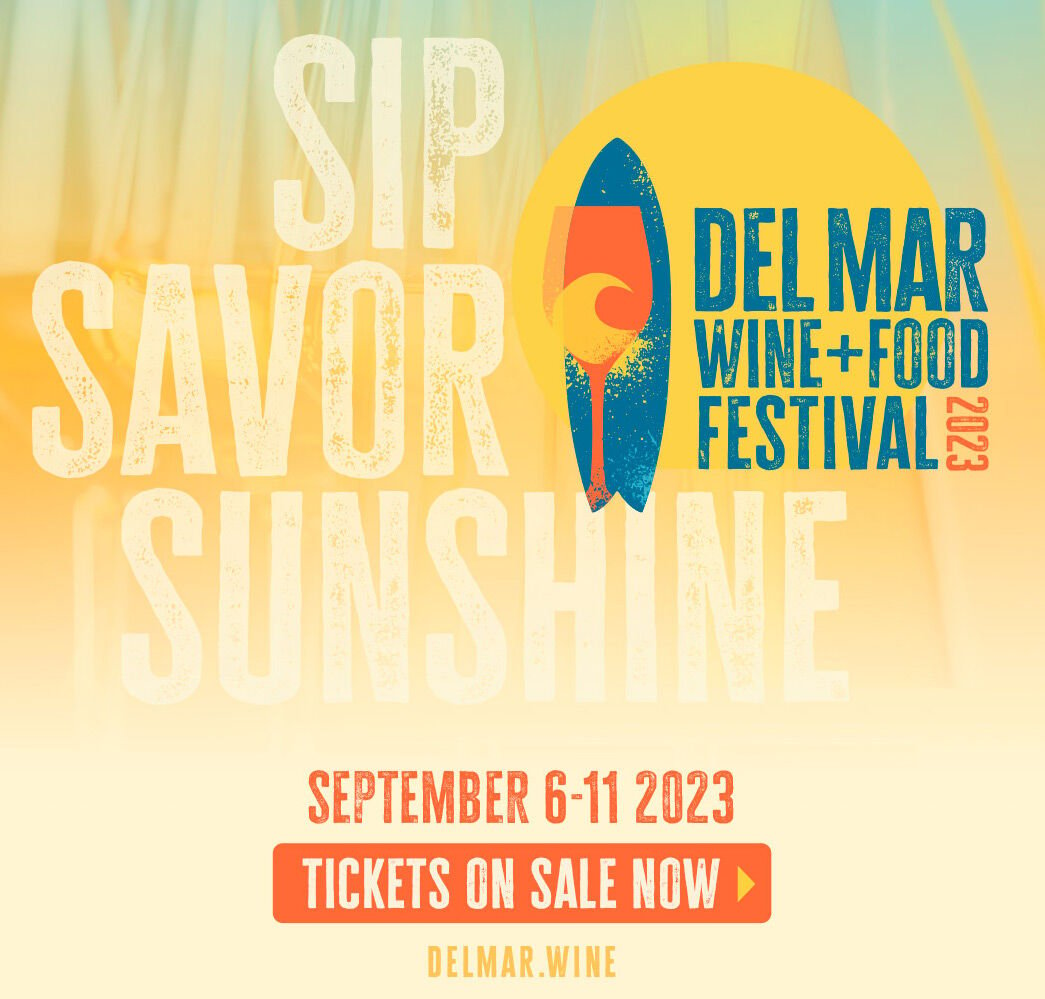 Del Mar Wine + Food Festival is California's breakout new festival with the top chefs from San Diego, Baja, SoCal, and beyond.
Celebrity chefs from across the country are coming out (Antonia Lofaso, Beau MacMillan, Catherine McCord, Eric Greenspan, Aaron May, Brian Malarkey, Claudia Sandoval, etc.).
Local icons will host experiences (Alex Morgan, Drew Brees, Rob Machado).
Aaron Paul and Bryan Cranston (the stars of Breaking Bad, and now creators of Dos Hombres mezcal) are doing a mezcal pairing dinner with chefs Kelli Crosson, Beau MacMillan, and two of Baja's best, Drew Deckman and Benito Molina.
And there will be over 200 national and international wines being poured.
A wild, massive new thing in California.
The big show: A two-day Grand Tasting, Sept. 9-11, held on the Mona Lisa of lawns by the beach—the Del Mar Polo Fields at Surf Sports Park.
Alex Morgan and the WaveFC will host the opening night party. Drew Brees will host a celebrity pickleball tournament. Rob Machado takes guests for a morning at the beach followed by a brunch on the coast.