San Diego stands on the brink of becoming a leader in genomics, bioethics, public transit, criminal justice, and so much more, improving our daily lives and pushing the boundaries of possibility. For our second annual feature on game-changing ideas, the most innovative thinkers tell us how they would make America's Finest City a whole lot finer.
---
Let's define a regional cuisine.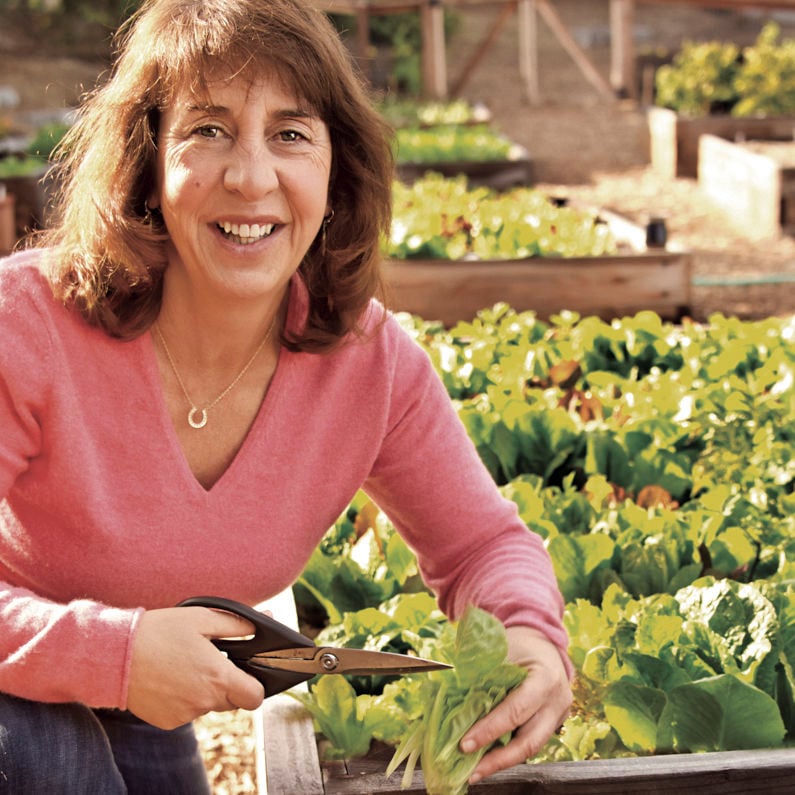 Cass Greene
Trish Watlington, Owner, The Red Door
"Because we have a year-round growing season and because it's so easy to ship things in, we haven't developed the kind of regional cuisine you'd find in European countries," says Watlington, who co-owns The Red Door restaurant with her husband, Tom. "In the small regions of Europe, you start with what's available and then you create a cuisine. We don't do that in the U.S. It's totally backwards." Watlington works with local farmers to take advantage of native ingredients, including low-water crops and low-carbon-footprint animals like rabbits. The couple also owns a half-acre farm on Mount Helix that yields up to 7,000 pounds of produce, all used for their Mission Hills restaurant. Cultivating only what our surroundings can grow, she says, means supporting the local economy, eating more flavorful food, and developing a culinary identity anchored by seasonality. "True regional cuisines are made up of recipes that serve the environment and dishes that are byproducts of the primary goal, which is to protect the ecosystem for the long term," she says. "And that cuisine should be driven by farmers, fishermen, conservationists, and environmentalists, not by the whims of a chef."
Use the navigation below to see more Big Ideas.
Let's host more cross-border events.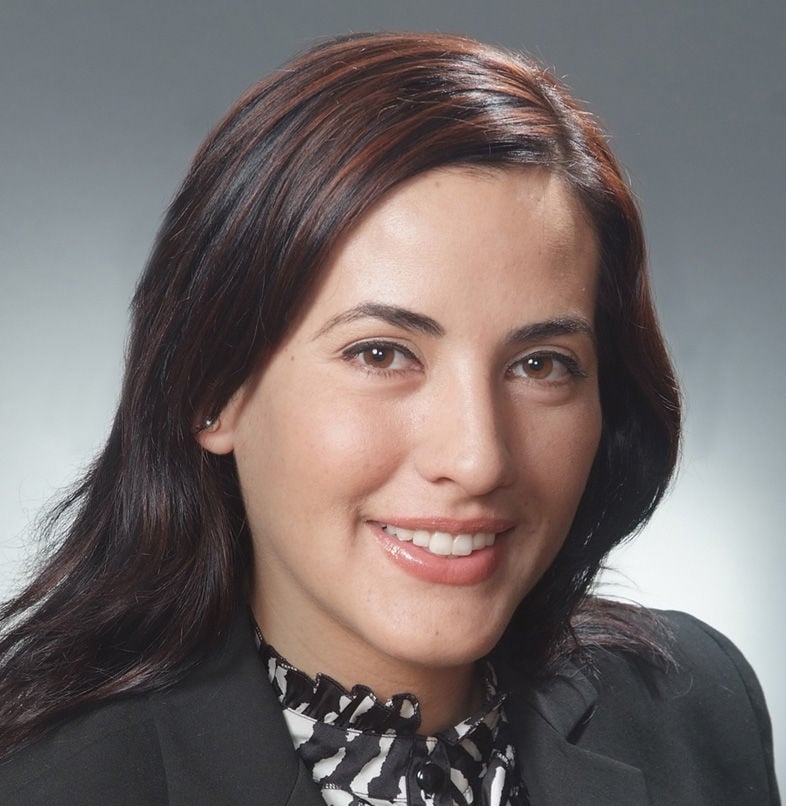 Denice Garcia, Director of Binational, Affairs, Mayor's Office 
"I'm a border child," says the Tijuana-born Garcia. "My family did a constant back and forth and that seemed so normal." An estimated 50,000 people cross the U.S.-Mexico border daily, making it the busiest port of entry in the Western Hemisphere. Garcia says, "It makes us extremely unique and it's also a competitive advantage that doesn't exist anywhere in the world." Businesses can establish headquarters in San Diego while manufacturing products in Tijuana at a lower cost, with a more efficient supply chain. "You're not going to manufacture in China to import it back to the U.S." At the mayor's office, Garcia is in charge of liaising between San Diego and Tijuana, Rosarito, Ensenada, Mexicali, and Tecate. Last year saw the first ever cross-border TEDx as well as a binational Maker Faire at Balboa Park. She would like to see more of these events, and at next year's Maker Faire, she hopes to throw a spotlight on Baja's culinary talents. "I consider myself a border groupie," Garcia laughs. "I think it's cool that you can go back and forth." ¡Bienvenidos!
Let's sequence the genome of every child who needs it.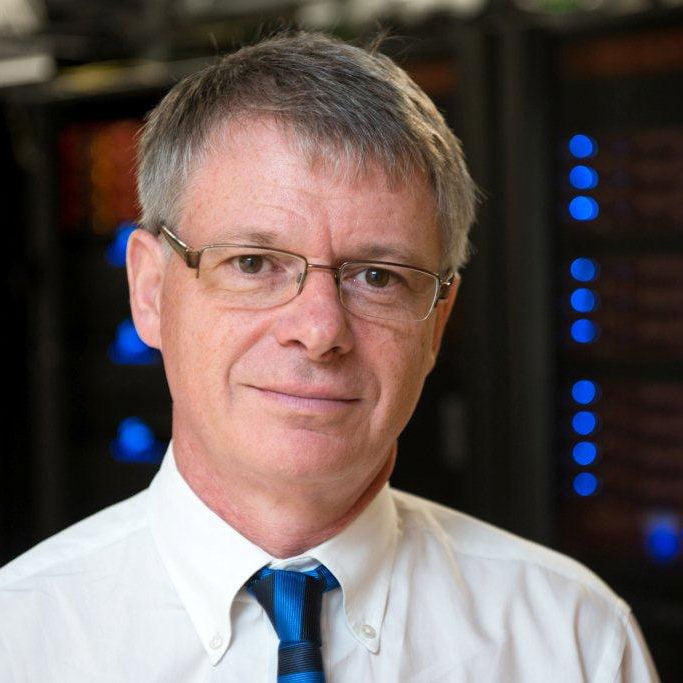 Dr. Stephen Kingsmore, President and CEO, Rady Pediatric Genomics and Systems Medicine Institute at Rady Children's Hospital
When a baby is in the NICU, doctors are often treating the symptoms without a diagnosis. If a doc misses the diagnosis in the first week, the consequences could be deadly. Enter Dr. Kingsmore, who came to San Diego in September from Kansas City, where he had been experimenting with genomic sequencing at Children's Mercy Hospital. Given the nearly 8,000 genetic diseases caused by mutations, Kingsmore sought to make genomic sequencing the standard way of identifying a genetic disease. But testing a child and their parents costs about $22,000. So he spent a year talking to universities and hospitals all around the country, until finally landing at Rady Children's, where Ernest Rady and his family donated $120 million to establish the institute. By March, the hospital will be sequencing the genome of every child in the NICU and PICU whose condition calls for it. That means receiving a molecular diagnosis in less than a week, sometimes as soon as two days. "Each day of life is not for certain," Kingsmore says of these babies. "Mortality is high. And complications can be long-term. Every day we can shave off the process is very meaningful." The project will start in the NICU and PICU, where it's most urgently needed, but even now Kingsmore's team is developing strategies for other areas, such as autism and brain cancer.
It will take a decade, but Kingsmore plans to put genomic sequencing into the hands of every child in San Diego who needs it. He is working on the technology with local biotech company Illumina to make the testing faster and cheaper. "Illumina is a big part of the reason I came here. I've been working with Illumina for a decade and I knew they were keen to make it happen. Genome sequencing was kind of invented in San Diego. We're in a position where we can become the world leader," Kingsmore says. "In a few years, people will fly to San Diego [for treatment] if their child has a genetic disease."
Let's build a smarter city infrastructure.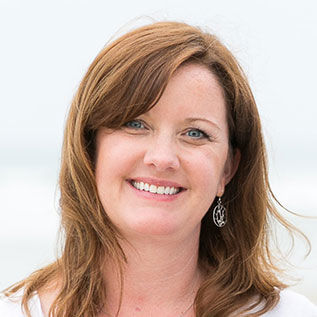 Kiva Allgood, Vice President of Business Development, Qualcomm
On the Qualcomm campus in Sorrento Valley, you'll find smart trash cans equipped with garbage compactors as well as detectors that alert maintenance workers—via smartphone app—when the containers are full and need to be picked up. And they determine the worker's route using real-time data, in order to save time, labor, and gas. The Qualcomm buildings, too, are optimized with wireless products to show where electricity is being used. "We're trying to live through example," Allgood says. The campus is also a great lab for testing these ideas before taking them to the real world. Using information, communication, and intelligent connectivity, her department is solving city problems in infrastructure, transportation, building and automation, and energy. That can mean making a single-purpose lamppost multipurpose—it not only lights the sidewalk but is equipped with parking sensors; gunfire, earthquake, and pollution detectors; cellular and Wi-Fi relays; and more. That same concept could also apply to a park bench, trash can, or any type of city fixture. "There is a strong correlation between how the better infrastructure becomes, the better a person's overall welfare is." Qualcomm is working with local universities, the mayor's office, and San Diego planning departments to develop that sort of thoughtful infrastructure. It gives new meaning to the term "street smarts."
Let's become a major voice on ethical science.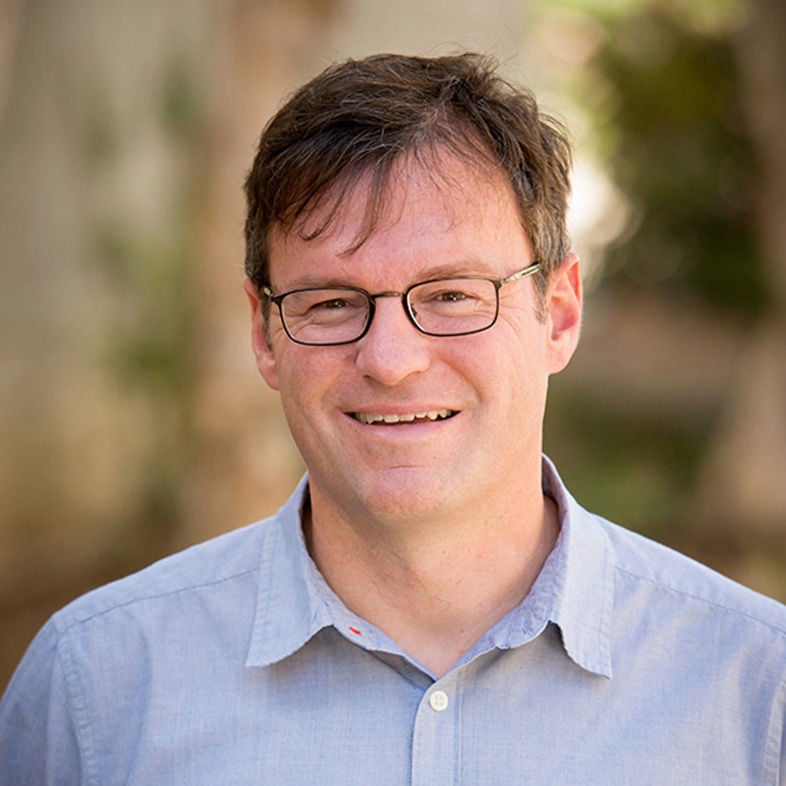 Craig Callender, Chair of Philosophy, UC San Diego
Designer babies, driverless cars, and modified mosquitoes—innovations may be boundary-pushing, but the moral quandaries these advances create are raising plenty of controversy. That's why Dr. Callender, who is launching UC San Diego's new bioethics minor this month, has big plans to establish the Institute for Practical Ethics.
At the institute, research would identify costs and benefits and, in some cases, influence policy and legislation. "Sometimes the results of research are indirect. Yet ideas have power. Look at the spread of informed consent forms throughout medicine. That idea went from the ivory tower to the hospital wards in my lifetime," he says. "Scientists, like the rest of us, are well-meaning people and also fear these irresponsible interventions. So perhaps the bigger worry is that not knowing what's responsible leads to paralysis. The idea is not to slow down science, but rather to figure out what's responsible, so that we can progress."
Let's build a design exhibit space in SD.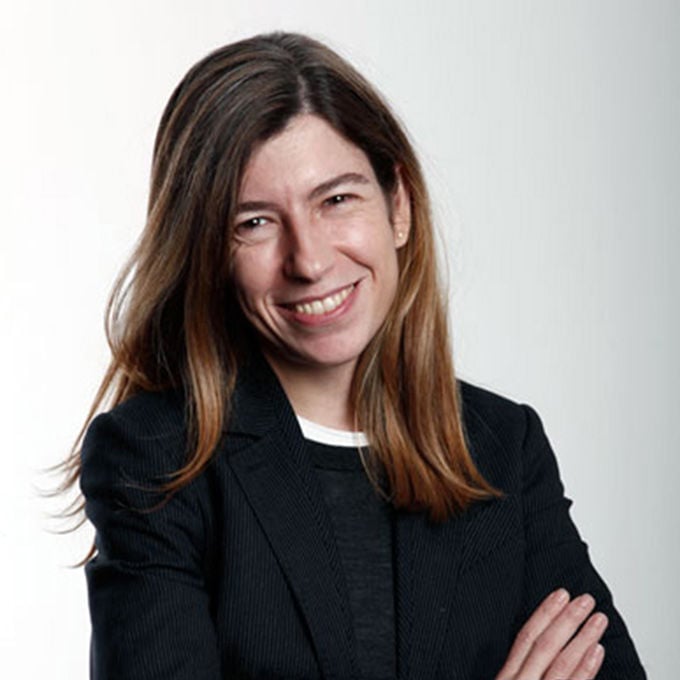 AndreaRaffin
Elena Pacenti, Director, Domus Academy School of Design at NSAD
Coming from Milan, Pacenti has a unique perspective on San Diego. "I see an opportunity to reinforce the importance of design as a promoter of innovation and as a connector between technology, human beings, business, and society." She would like to see a design exhibit space that would display items like the next GoPro, the next wearable device for preventive health, the next sustainable prefab house, or the next Car2Go. "San Diego is ripe to become part of the international design scene and conversation, but it has to give visibility to local innovations and be exposed to innovation worldwide." She envisions design awards, satellite event series, and other programming inspired by Design Week in Milan. "The goal would be to show how design can truly innovate the way we live."
Let's make rugby the new NFL.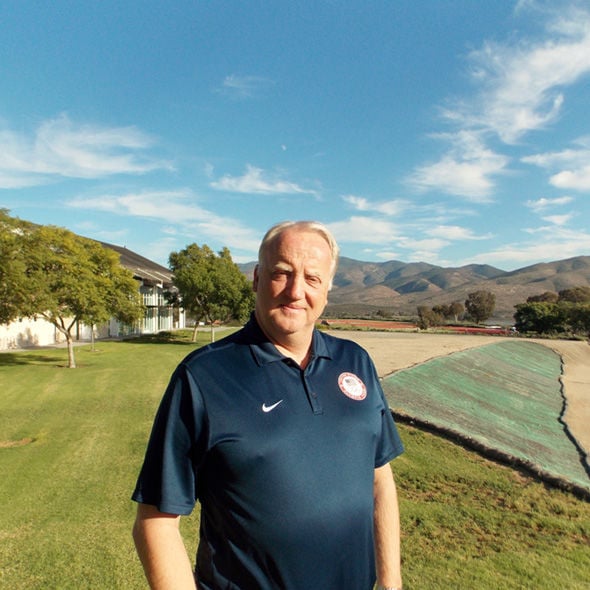 Tracy Lamb, Director, Chula Vista Olympic Training Center
Why should the Chargers get all the attention? "Let's get more people interested in archery, BMX, and rugby," says Lamb, who notes that right in our own backyard, Olympic hopefuls are training for the Rio 2016 games. Rugby, especially, is having a moment. "It's one of the fastest-growing sports in the United States. Both the men's and women's sevens national teams are based in Chula Vista and will make their Olympic debut this year." While most rugby games are played internationally, you can check out local rugby clubs like the Old Aztecs, Old Mission Beach Athletic Club, and San Diego Surfers Women's Rugby. That is, until the sport grows more visible. USA Rugby and World Rugby just announced that a pro rugby league similar to MLS and the NHL will launch in 2016. Beyond rugby, you can watch important meets at the Chula Vista Olympic Training Center this year: The second round of the U.S. Archery Team Olympic trials will be held April 17–22; the U.S. BMX Team Olympic trials are scheduled for June 11–12.
Let's build a downtown for North County.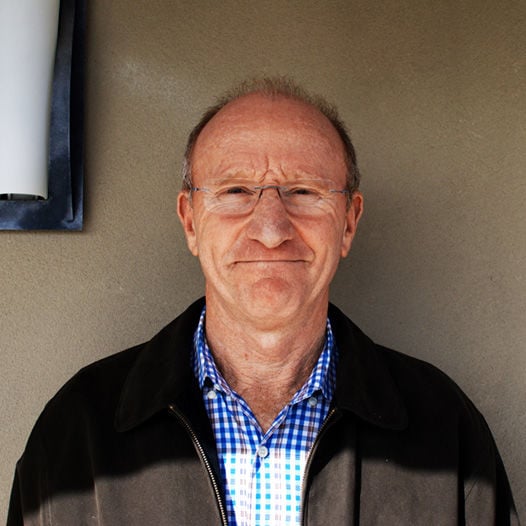 Gary Levitt, Developer, Urban Villages
The planners are calling it North City and likening it to a college town. South of Highway 78 and north of Cal State San Marcos lies space for a 204-acre mixed-use development, with a pedestrian bridge linking to the college. This city will have housing, retail, restaurants, offices, entertainment, and a hotel designed by architects Taal Safdie and Ricardo Rabines (the brains behind Harbor Drive Pedestrian Bridge and Scripps Seaside Forum). The Quad, a student housing building, has already opened and won a 2015 Orchid Award for Architecture. Next up? A mixed-use building with 197 market-rate units above retail and restaurant spaces that will open to an outdoor plaza. "Central to this concept is the need to achieve land use intensities that support smart growth and utilize available mass transit," Levitt says. The community is highly walkable and also strings together two stations on the Sprinter light rail line. To put the size of North City's 204 acres in perspective, Carmel Valley's polarizing One Paseo is 23 acres—a mere shopping plaza by comparison. And the idea of having two downtowns is nothing new—L.A. has a downtown by USC and high-rises in Westwood near UCLA. Hey, if North City provides housing and improves our commute, our only question is: When can we move in?
Let's make San Diego a breeding ground for billion-dollar companies.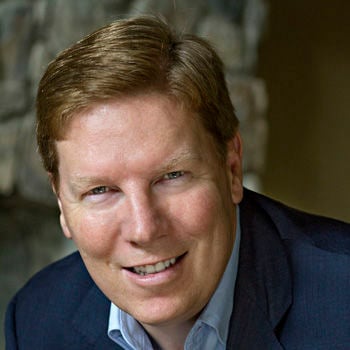 Greg McKee, CEO, Connect
McKee says San Diego's vertical industries like agricultural tech, microbiome, genomics, and digital health are popping up quickly, and we should capitalize. "We need to get real and step up our game around how we innovate. We need to be faster and a lot more global," urges McKee, whose company connects entrepreneurs and CEOs with great talent, capital, and technology. His startup accelerator, Connect, is developing a platform that will track emerging technologies and match teams with capital providers. This past summer the company opened its new Innovation Clubhouse, in University City, where people can meet about ideas as well as sit and work for free. "We don't ask people to pay. We ask them to pay it forward if they're successful." San Diego's billion-dollar success stories already include Illumina, Ballast Point, and Qualcomm. McKee would like to see the city build ten more billion-dollar companies in the next decade. "Enterprises of this magnitude bring economic vitality, jobs, tax revenues, international recognition and sophistication, and—perhaps most importantly—critical mass. Naturally, highly successful entrepreneurs want to be around other successful entrepreneurs, so the more successful companies we can create, the stronger the gravitational pull to San Diego becomes."
Let's develop an arts district downtown.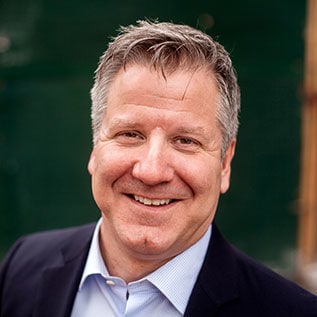 Sam Hodgson
David Bennett, General Director, San Diego Opera
New Yorkers love their neighborhoods, and East Coast transplant David Bennett is no exception. The new general director of the opera has been studying San Diego since he arrived last summer and has found that while places like the Gaslamp, East Village, and Little Italy seem to have their own identities, our city lacks an arts district. "The institutions are in place, so why not focus on the strength of what we already have?" To wit: You can walk from the Jacobs Music Center to the Lyceum and Balboa theaters, Spreckels, the Civic, and even MCASD. Bennett adds that the closed rock venue 4th and B would make "a perfect black box theater," if only the right people would step up. "The arts district would have its own energy. Arts should be what gives this zone its sense of identity, and a developer should build on that." He pictures retail and restaurants in the first floors of the bank buildings, so that people coming to the theater don't necessarily have to dine in the Gaslamp. "If you exit the Civic after a show, you're in a plaza, and if you squint your eyes you can almost imagine you're in an Italian piazza—but then you open your eyes. It wants to be developed." Bennett also points out that "traffic is an issue in San Diego County… We have to be mindful and reach audiences where they are in addition to where art is being made." He has his eye on North County performing arts centers, plus outdoor venues and nontraditional performance spaces. (Bennett once produced an opera in a New York planetarium.) Opera: coming to a theater, warehouse—and possibly our very own version of Times Square—near you.
Let's teach every kid in San Diego County how to swim.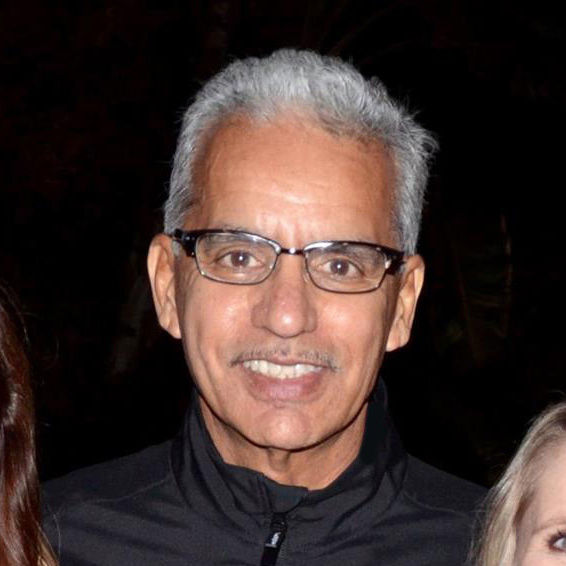 Michael Brunker, Executive Director, Jackie Robinson Family YMCA
There are only three public pools in the Southeastern San Diego community, including the Jackie Robinson Family YMCA where Brunker works. Within its service area, an estimated three-quarters of children ages 5–12 have never taken swimming lessons. "At a time when our kids see loss of life in so many venues, learning how to swim teaches children the value of life—starting with their own," says Brunker. More pools are needed, as well as more swim instructors, more days and hours of operation, and a way to get the kids to the lessons. "Plus," says Brunker, "the fear factor of parents who cannot swim themselves." The San Diego Junior Lifeguard Foundation works with the region's YMCAs to help fill this gap with its Waterproofing San Diego initiative, running a Junior Guards program, parent-child swim lessons, and more. But statistics show it's still not enough. "Especially for a coastal region, it's time to ensure that every child learns how to swim and develops a healthy respect for the water."
Let's streamline our response to natural disasters.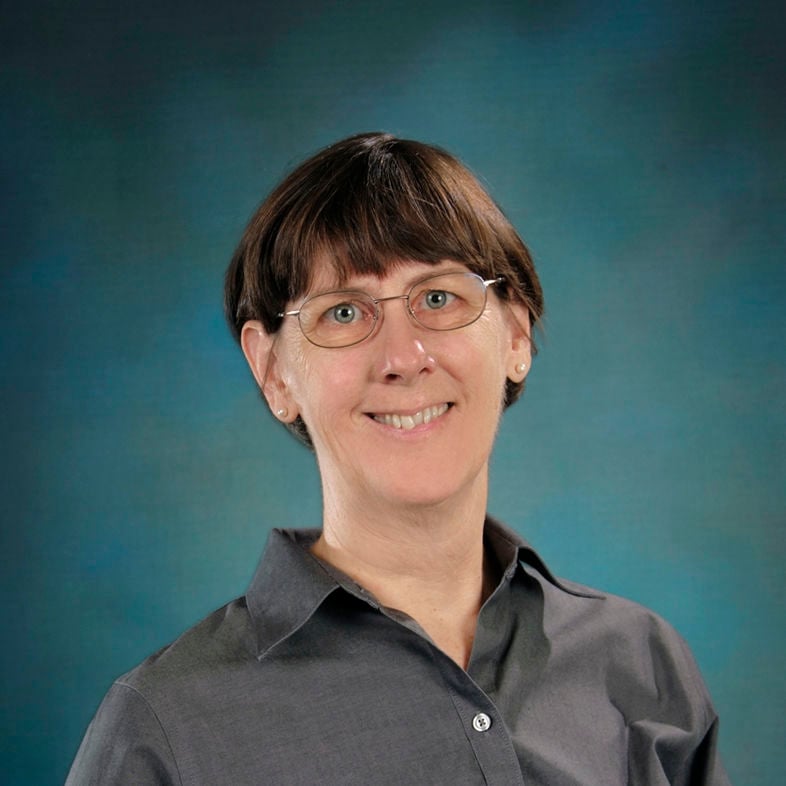 Jo Ann Lane, Co-director, USC Center for Systems and Software Engineering
Floods, fires, earthquakes, tsunamis… Mother Nature could strike here at any moment. When San Diego native Jo Ann Lane was getting her PhD at USC, she studied historical crises like these—and the oftentimes lagged and insufficient responses that followed. With focus, she says, we could prepare better. Lane envisions adaptable and flexible systems, like a network of smart roads to change the direction of traffic flow in case of evacuation. And we should be able to reroute resources—divert water that is flooding, or restore power in areas where it is lost. "El Niño is the potential issue that's on our doorstep." She cautions that we will probably struggle with poor drainage, overloaded sewers, and other infrastructure in flood-prone areas. "When systems like that break down, it can affect water supply, our health, and more." One of Lane's research areas is "systems of systems," or how we look at groups of individual systems, whether they're electronic or bureaucratic. The key is communication and interoperability between agencies so we don't rely on just one source, which could get overwhelmed and shut down. She recommends studying past mistakes. Looking at how we've responded to wildfires, she believes we should use the military sooner. "The marines were sitting there. They wanted to go fight but they weren't allowed, because it was political." One system needs to work with another, she says, and we need to improve our "situational awareness"—understanding what is happening and when. Only then we will be a Smart City.
Let's reduce greenhouse gases by going zero waste.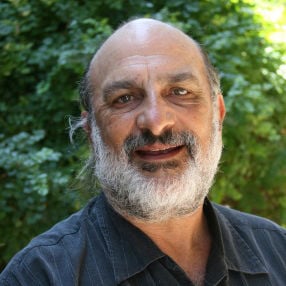 Rick Anthony, President, Zero Waste International Alliance
The top three sources of greenhouse gases in the city and county are traffic, farming, and landfills. While lifestyle solutions like carpooling and eating less meat can help with the first two issues, landfills are an increasingly problematic issue. But there's a plan in place to fix that—so long as San Diegans do their part. Last July, the city approved a zero waste initiative that would first divert up to 75 percent of waste by 2020 and eliminate it by 2040. "In our affluence, we're not paying attention to what we're doing to the environment," Anthony says. "If we don't, we're going to lose 10 feet of coastline. What does that mean to Ocean Beach or Pacific Beach or Baja?" While a lack of accessible composting is one of the region's biggest impediments—Anthony says we'll see more resources over the next five years thanks to state mandates—it also boils down to smarter consumer decisions now. "Watch what you buy and make sure what you have is recyclable and compostable. If you're a single family resident, make soil for your garden with compost. It's more cost effective, and it's better for quality of life."
Let's build a bay-to-park skyway.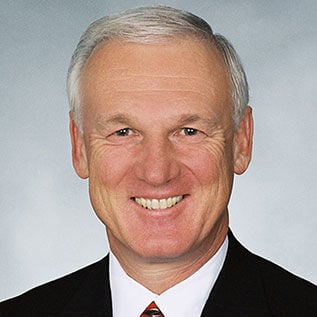 Ron Roberts, San Diego County Supervisor
Most people have heard of Roberts's passion for adding aerial gondolas to our growing mass transit system, and now, thanks to a vote for an initial engineering study, the bay-to-park skyway is starting to take off. The first line would be a two-mile stretch up Sixth Avenue from the 12th & Imperial trolley station to Spreckles Organ Pavilion in Balboa Park. Think of moving not just the occasional cyclist, but all the crowds during December Nights and Comic-Con. "What's not to love about a project that can fly a busload of people per minute, be powered by a 500-horsepower electric engine, pay for its operations with fares, and be fun for transit riders?" asks Roberts. The county supervisor has been enamored with aerial gondolas ever since he rode the zoo's Skyfari in 1969, when it opened. In 2006, he was equally impressed when he rode a cable car line in Singapore that passed through the top floor of a high-rise. "Once San Diegans use this, I think they'll find places to add more, as will other cities now considering skyways." In fact, a federal or state grant may help fund the $75-million skyway, in the interest of beta testing it for other cities. San Diego seems to be an ideal place for a gondola network, given our unique topography. Where a trolley can't climb a hill or descend a canyon, the gondola flies right over. Roberts envisions a system that connects our trolley, Coaster, and Sprinter stations, alleviating some of the tourist and commuter traffic into places like Pacific Beach or Sorrento Valley.
Let's use data to cure San Diego's social ills.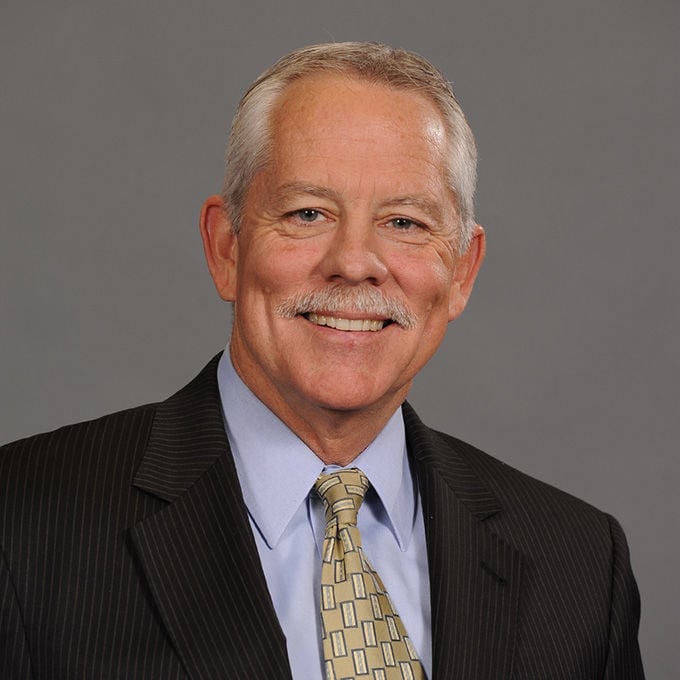 Kevin Crawford, CEO, United Way
The nonprofit world has long been missing the mark with redundancies and overlapping services. For instance, a mom might be given clothes when her child needs food and health care instead. "With the old model, a lot of good work was done but not in a coordinated fashion," says Crawford. But United Way is changing all that. In City Heights, the organization collaborates with the Hoover Cluster of schools, which tracks and shares attendance records and reading scores. After identifying kids who are frequently absent, United Way places social work and public health interns from SDSU and Point Loma Nazarene into the classroom, who in turn reach out to the kids' families. The interns then refer those families to area nonprofit programs and services that specifically address the issues causing the absenteeism. "They're not just passing along a phone number, but developing a relationship," Crawford explains. Later, they follow up to see if attendance and scores have improved. "Before, a lot of the effort was motivated by the heart, and the measuring of success was not as critical. But we're in a day and age where we need to be more shrewd about outcomes and the cost of those outcomes." The San Diego County chapter is just one of nine that are incorporating what they call the "collective impact model," aligning resources among universities, school districts, and nonprofits. Here's to United Way helping us make a united effort.
Let's put a farm in every community.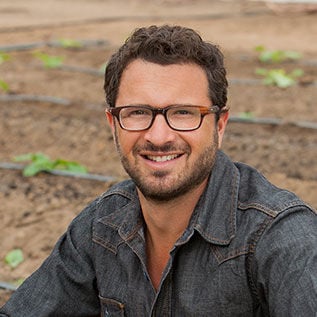 Daron Joffe, Director of Agricultural Innovation and Development, The Leichtag Foundation
When Joffe dropped out of the University of Wisconsin–Madison to buy a 175-acre farm, he got another education altogether. While he was successful in turning the land into a community-supported farm, he was living and working two hours from the nearest place where he could sell the produce and have a social life. That's when Joffe, also known as "Farmer D," quit and began consulting on community farms and agrihoods—housing developments built around crops instead of a golf course or pool. Joffe believes agriculture shouldn't have to compete with urban sprawl. "There is still time to shift the paradigm to a symbiotic relationship where the land, people, and business all win," he says. "Growing food closer to where people live helps to reduce its carbon footprint and increase freshness and nutrition, while connecting people to where their food comes from." A community farm, he reminds us, can take root anywhere—rooftops, prisons, schools, corporate campuses, military bases, and hospitals. It provides education, a social platform, and more. In 2012, the Leichtag Foundation purchased the Ecke Ranch in Encinitas, a 67.5-acre, independently run, nonprofit community farm. About a dozen farmers live on site. "We're creating a community farm in a really large neighborhood—the City of Encinitas—to engage community in the same way you would if you were designing an agrihood. It's a somewhat reverse approach. We're kind of retrofitting and preserving the presence of farmland in the area."
Let's get next-gen technology in the hands of the next generation.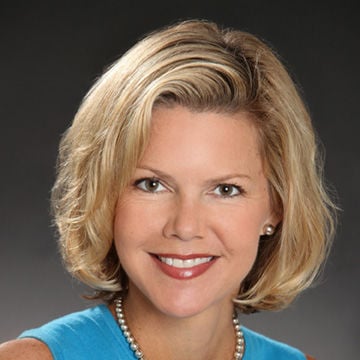 Katherine Stuart Faulconer, Honorary Chair, One San Diego
"Imagine showing up to work and your computer has vanished. Your boss expects you to complete your assignments, but without an Internet connection you're going to fall behind," says Faulconer, wife of Mayor Kevin Faulconer. "This is the reality for many San Diego children in struggling communities who don't have the technology at home they need to do homework and keep up in class." Faulconer wants to fix that. In its first year of operation, the nonprofit One San Diego provided more than 100 laptops for kids to use in libraries in Logan Heights, Southeastern San Diego, San Ysidro, and Linda Vista, courtesy of local organizations and businesses like the San Diego Library Foundation, Cox Communications, Wal-Mart, and Hewlett-Packard. "Imagine a city where everyone has the opportunity to succeed, no matter which neighborhood they call home."
Let's reuse every cardboard box.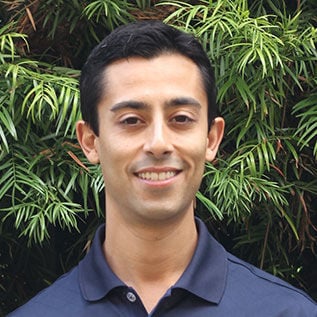 Eaman Talai, Founder and CEO, BoxedGreen
Given our transient population—Veterans! Students! Beach-loving nomads!—it's no surprise that every year roughly half a million people in the county move. But that also means more than 12 million boxes are needed annually to accommodate those moves. Add to that the millions of boxes that stores and companies go through, and that's a lot of cardboard waste. Though most gets recycled, local startup BoxedGreen is shifting people's habits toward reusing before they recycle. "Recycling a cardboard box takes 70 percent of the energy needed to create a new box," says Talai. "People sometimes forget about the 'reuse' in 'reduce, reuse, recycle,' but most boxes can be reused up to three more times." His company's website connects people who are moving with stores that have gently-used cardboard boxes. Customers buy the boxes, starting at $1 per box, and pick them up at retail stores and storage facilities in San Diego. Talai, who plans to expand to North County, got the idea after seeing stacks of perfectly usable cardboard at a neighborhood store. "It's easy, good for the environment, and saves you money. No-brainer," he explains. "We need to get to a point where anytime we discard something, we ask ourselves, 'Can someone else reuse this?' One man's trash can really be another man's treasure."
Let's encourage more women to become entrepreneurs.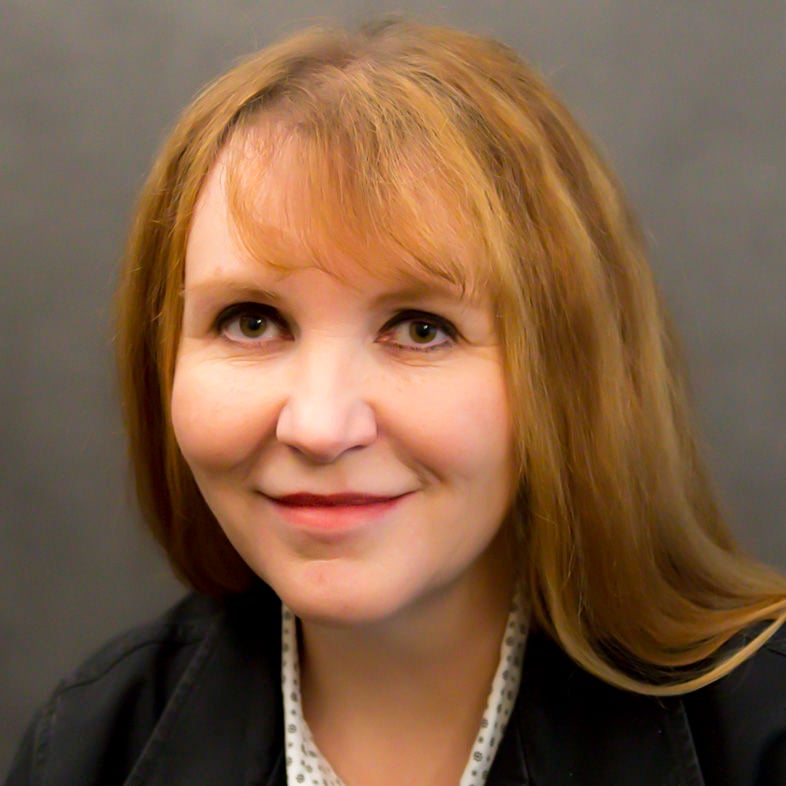 Lada Rasochova, Director, mystartupXX accelerator program at UCSD
​Why aren't there more female entrepreneurs in San Diego? Rasochova says she constantly meets women who don't think their ideas are ready. "They typically do not want to participate in startup competitions, apply for various accelerator programs, or pitch to potential investors," she says. "They think they need to work on their startup more before they are ready and before they can be competitive. Because of that, they miss opportunities." In 2012, Rasochova co-founded mystartupXX ("XX" as in the female chromosome) to build confidence in female entrepreneurs. At their space in UCSD's Rady School of Management, mystartupXX holds biweekly workshops where guest speakers help teams with all aspects of building a startup, such as legal, accounting, human resources, and IT. They also host "mentor mixers," sponsor pitch competitions and conferences, and connect entrepreneurs with potential investors. "An important part of mystartupXX accelerator is creating a community of female startup founders so they can support each other." Rasochova and her cohorts are succeeding in their mission. Case in point: the annual UCSD startup competition, E-Challenge. "Typically, women don't participate and the finalists are very often 100 percent males. This year, for the first time in E-Challenge history the gender ratio was 50:50, with two female-led teams from mystartupXX competing in tech track finals out of four finalists." Now that's a ratio we can get behind. 
Let's banish stereotypes of Latinos in American pop culture.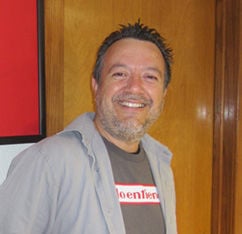 William Anthony Nericcio, Director, SDSU's Master of Arts in Liberal Arts and Sciences program 
In 2007, Dr. Nericcio published a well-received book called Tex[t]-Mex: Seductive Hallucinations of the "Mexican" in America, which later led to an art exhibit featuring many of the artifacts—such as stereotypical magazines and advertisements—that appeared in his book. Two years ago, a producer from Mexico City and another from Madrid approached him to ask if he'd ever considered doing an Anthony Bourdain–style TV show. They got a $750,000 deal from a Mexican production company and began filming Mextasy in San Diego, Los Angeles, and Mexico, with Nericcio as head writer and host. "If you see Latinos on TV, they're crooked or naked or both," he says. "My show is the flip side. It's about all the smart people, the artists, the intellectuals, the restaurateurs—my friends and the people in my network. I never see these people on TV." With several episodes in the can, he has been trying to sell Mextasy for a year. "The Mexican cable networks said it was too American, and the American cable networks said it was too Mexican." It was recently screened alongside Bordertown, Fox's new "Simpsons meets San Ysidro" animated series. But as for distribution, it's hard to say what the future holds. "Mextasy is the greatest unsold project that's ever been made." We're looking at you, Netflix and Amazon!
Let's require San Diego's athletic trainers to get certified before working with our kids.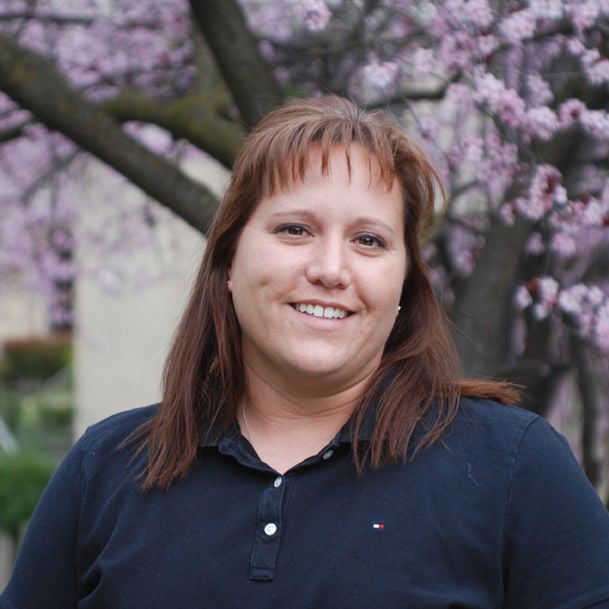 Christina Scherr, Region 6 Director, California Athletic Trainers' Association
If your son or daughter is a student athlete, heads up: California is the only U.S. state that does not require athletic trainers to have certification. Scherr and her organization recently tried to pass a bill that would require trainers to take a "rigorous national certification exam" and earn a bachelor's degree from an accredited university program. "Despite unanimous, bipartisan approval in the state legislature," she says, "the bill was vetoed by Governor Jerry Brown this past September." Thankfully, more than 70 percent of the country's certified trainers have at least a master's degree—and by the year 2022, it will be a requirement. But in the meantime, ATs are providing emergency care and rehab in our schools, among other services, and their expertise is critical. It's not just footballers who are at risk for injury. According to the American Journal of Sports Medicine, football results in the most concussions, followed by soccer and lacrosse. Student athletes are also in danger of spine, growth plate, and overuse injuries, as well as sudden cardiac arrest. What's a parent to do? Scherr, who is the only trainer serving all 23 of Torrey Pines High School's sports teams, advises: "Verify if your high school's athletic trainer is actually certified by searching his or her name on bocatc.org. If the person is not a certified athletic trainer, contact your school district and ask why they haven't made student athlete safety a priority."
Let's apply our beach density to places beyond the beach.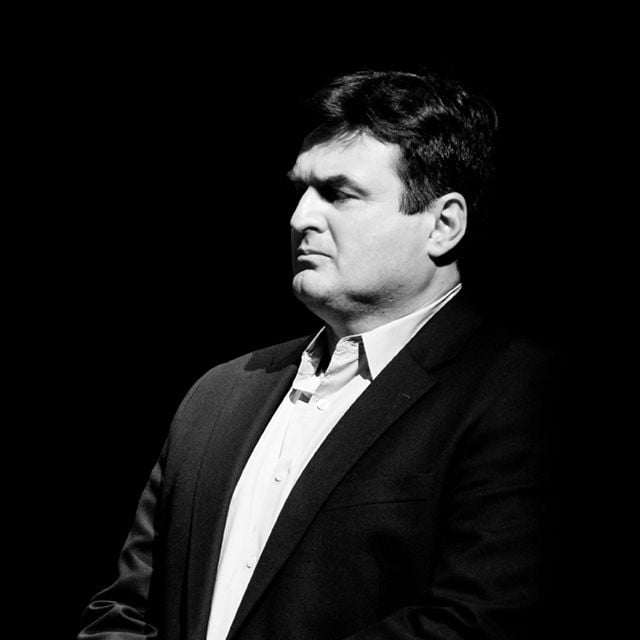 Howard M. Blackson III, Urban Designer, Michael Baker International
"The San Francisco Bay Area's housing disaster tells us that our housing crisis will only get worse," warns Blackson, "and doing nothing is not an option." He proposes modeling our neighborhoods after San Diego's beach areas, where "mixed-use walkable urbanism" rules the scene. "Our beach density model is essentially a residence or shop with three to five units that are no more than two or three stories on each lot." This kind of development would support public transportation and small businesses "without dramatically altering our city's character." It would also instill a healthy, pedestrian-friendly lifestyle, and bolster local developers. Existing urbanized areas such as Southeastern San Diego, Golden Hill, and South Park are perfect candidates, as well as Bay Park, City Heights, and neighborhoods along our major corridors like El Cajon Boulevard and University Avenue. Unfortunately, there's a fear of change. "'Density' is a polarizing term that eventually turns either to demands for no new growth or to building tall towers," Blackson says. "Our home values are a major part of our personal wealth. Therefore, we are leery of any change that may affect any of that value. That's why using a local model makes sense—as opposed to an imported Portland or Vancouver model."
Let's develop a model criminal justice system.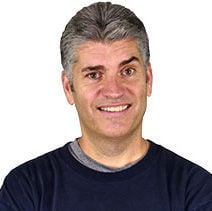 Justin Brooks, Director, California Innocence Project at California Western School of Law
When an innocent person goes to prison, the cost is high—not just to the accused, but to all taxpayers. Take into account the time spent by police pursuing a case, the use of prosecutors and defense attorneys (whom are paid by the county), and the expense of keeping the wrong person incarcerated. "All while the guilty person is walking the streets committing more crimes," says Brooks. Since 1989, 1,702 wrongful convictions have been documented in the U.S., and according to Brooks, whose organization has exonerated 19 San Diegans so far, at least 6,000 of California's 150,000 inmates shouldn't even be in custody (most recently including Luis Vargas, who spent 16 years doing time for three sexual assaults that—according to new DNA evidence—were actually committed by the "Teardrop Rapist," who is still at large).
"The leading causes of wrongful convictions are witness misidentification, false witness testimony, false confessions, bad police work, and bad lawyering," Brooks explains. He'd like to probe deeper and do the kind of investigating that happens after a plane crash. "Law enforcement, prosecutors, and defense attorneys should come together and study the cases where people were wrongfully convicted." San Diego is in a good position to set an example. "We already have a great public defender's office and prosecutor's office. The D.A. cooperates on exonerations in ways very few others do in the U.S. Our chief of police is open to reform. We now have body cameras and a low crime rate." But to raise the bar, we should perform identification procedures based on the latest science. We should record all interrogations and use best practices to lessen the likelihood of false confession, throw out unreliable informant testimony, hire independent labs rather than police crime labs, and provide full discovery and maximum transparency in every case. How to fund these extra steps? He says we could stop pursuing costly death penalty cases, and use those resources to investigate uncharged rape and murder cases. To get the ball rolling, firsthand experience would be a great motivator for change. "I'd like to see every police officer, prosecutor, defense attorney, and judge spend one day in jail, so they have at least the slightest idea what people go through when the system gets it wrong."
Let's raise the next generation of groundbreaking scientists.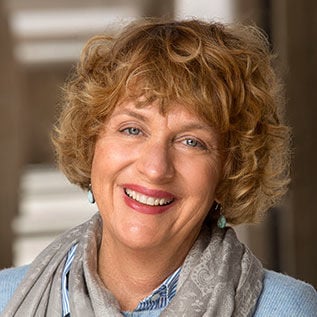 Ellen Potter, Director of Educational Outreach, Salk Institute for Biological Studies
The Salk Institute is best known for its groundbreaking scientific research, but few know the prestigious organization has been bringing science to the masses for decades. Dr. Potter's department runs several programs that expose kids to genetics and biotechnology, subjects San Diego schoolteachers have requested because they lack experience with them. One such program is a mobile science lab that travels to middle schools and provides a three-day curriculum. "We're not teaching content as much as awareness," says Potter, who's met kids in San Ysidro who have no concept of where La Jolla is, nor any clue about the breakthrough science being done on the mesa. "We want to show them that this work is fun and you can have a career and it's close to home," she says. "We want them to look at science as something they can understand. That's our real mission." Salk recently invited 300 girls from the San Diego Unified School District for a Women in Biotech presentation. And this year, Salk will begin SciChats—Skype tours and talks between researchers and students—as well as video curriculum for teachers. Sounds like science just got a lot cooler.
Let's make our neighborhoods about community and connection, not about isolation and consumerism.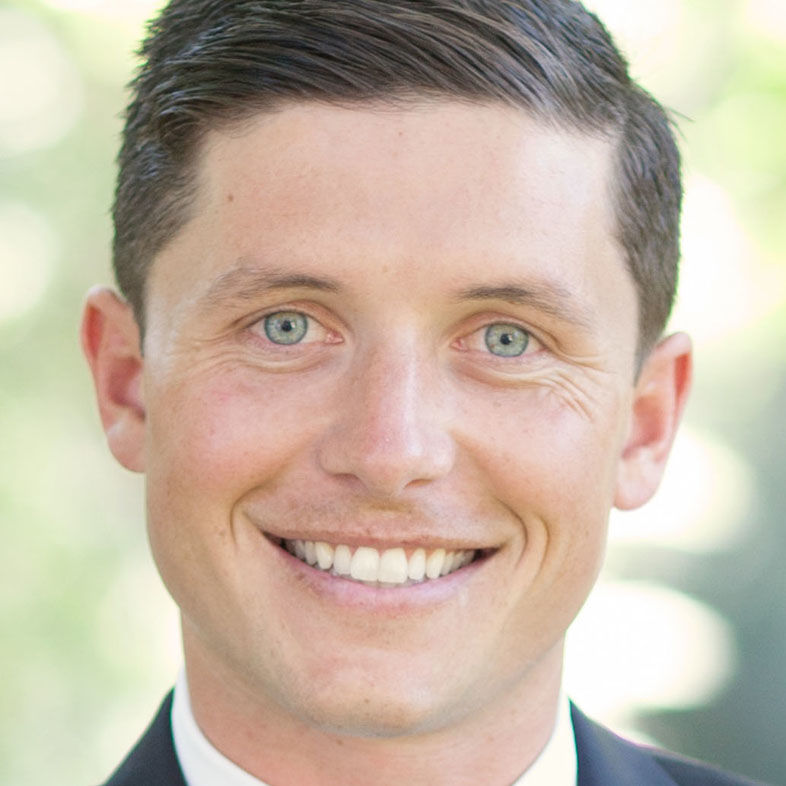 © weheartphotography.com
Nathan Cadieux, Vice President, The Corky McMillin Companies
In 2016, Liberty Station is set to unveil a brand new look, particularly in its north end Arts District, with more pedestrian-friendly access and new boutiques and restaurants. The makeover will define Liberty Station as its own neighborhood and redefine what it means to be a community. "Our communities and shopping centers are very car-focused and consumerist. And technology means we're hyperconnected but disconnected personally," Cadieux says. "We're creating a space that you can experience by foot, which is more intimate than driving around at 65 miles per hour from one place to the next. We're pushing against societal laziness." While Buona Forchetta, Liberty Public Market, and luxury cinema venue The Lot are set to open in the first quarter, the next phase of development will focus on utilizing even more outdoor space. That means less screen time, more sunshine.
Let's make SDSU a top 50 public research university.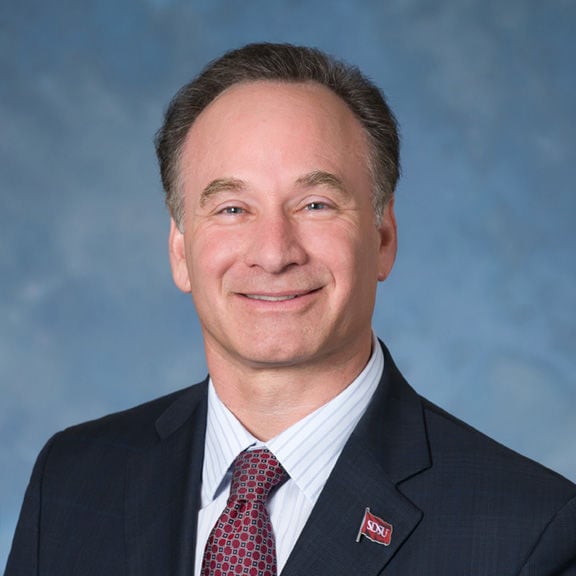 Lauren Radack
Elliot Hirshman, President, SDSU
Coming to the Aztec mesa in 2018: a $90-million, five-story, 85,000-square-foot Engineering and Interdisciplinary Sciences Complex. Bring on the engineers, biologists, climatologists, and entrepreneurs who will work together within its viromics, nanotechnology, and wireless technology labs; brain imaging center; and more. "It will provide unprecedented opportunities for our students, faculty, and staff to collaborate and learn at the cutting edge of discovery," says Hirshman. It will stand next to the current engineering building with a quad in the middle, adding "a literal crossroads for our scientists, engineers, and entrepreneurs to gather, create, and innovate." Go, Aztecs!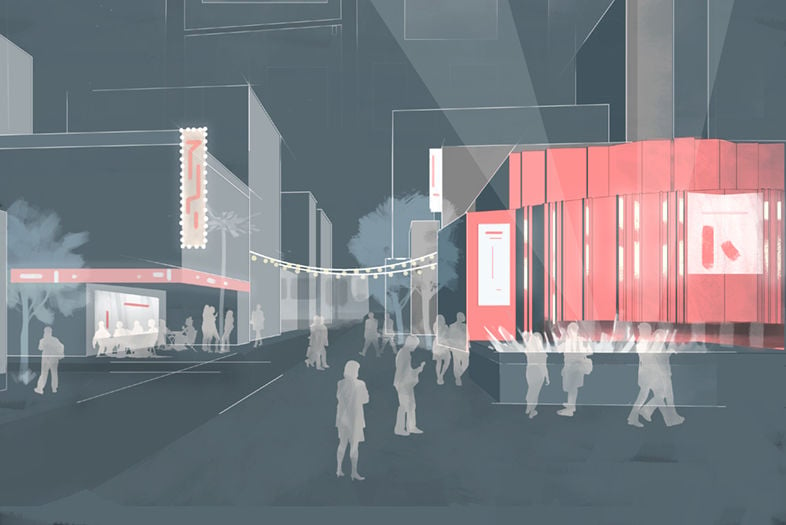 Illustration by Andrew Wagner