The WinterFest Gala was held on March 18 at The Westgate Hotel followed by the U.S. premiere performance of Malandain Ballet Biarritz's Beauty and the Beast at the San Diego Civic Theatre. After the performance, guests returned to the Westgate for an After-Party which featured French desserts. The event raised $295,000 for the artistic education programs of LJMS. Major sponsors included the Contrad Prebys Foundation, Barbara and Dick Enberg, Sylvia and Steven Re and June and Dr. Bob Shillman.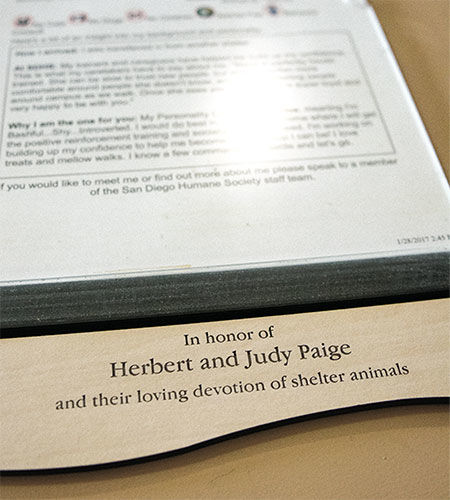 Herbert & Judy Paige Family Foundation
The San Diego Foundation granted $390,880 to five programs that will create opportunities for students pursuing STEM (science, technology, engineering and mathematics) degrees. The grant recipients are Palomar Community College District, San Diego Workforce Partnership, California State University San Marcos and the Zoological Society of San Diego. "By supporting our region's future scientists and engineers, The San Diego Foundation is building a pipeline of local professionals that will grow and strengthen San Diego's innovation economy today, and into the future,"said Kathlyn Mead, President and CEO of The San Diego Foundation.
The San Diego Humane Society received a $10,000 contribution from the Herbert & Judy Paige Family Foundation. The gift supports SDHS and its PAWS San Diego program. "The mission of PAWS San Diego is to help people keep their pets when they fall into tough times, rather than being forced to relinquish their pets to a shelter. We're proud to serve as the safety net for the animals in our community, and our enduring partnerships with funders like the Herbert & Judy Paige Family Foundation, is what makes that possible, said Brian Daugherty, senior vice president, SDHS.
Jewish Family Service of San Diego was awarded $1.8 million from the San Diego Association of Governments to provide two years of funding for JFS's On the Go senior transportation program which helps seniors of all faiths and backgrounds to maintain their independence and mobility. "This grant positions JFS to meet the growing demand for affordable transportation solutions to ensure they remain active, contributing members of our community," said JFS CEO Michael Hopkins.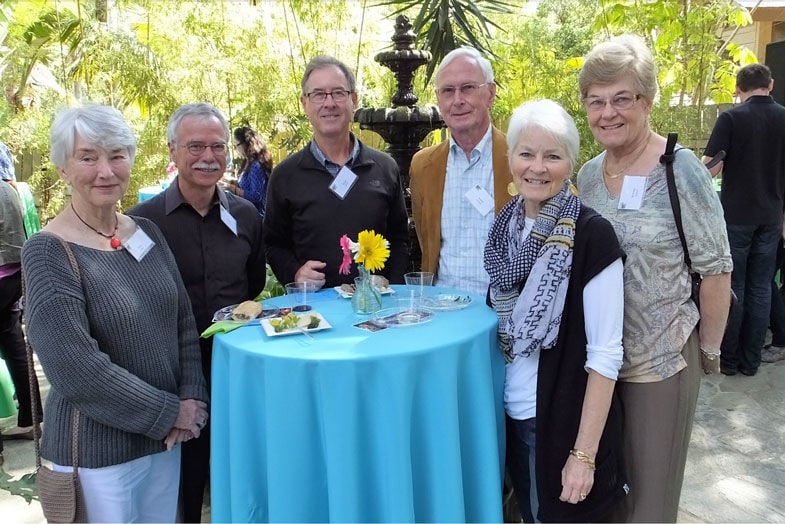 Wax & Wine
The San Dieguito River Valley Conservancy held its annual Wax & Wine event at the Knorr Candle Factory in Del Mar on March 26. The event raised $4,000 to support the Conservancy's work on behalf of the San Dieguito River Park.
Voices for Children has received a $100,000 grant from The S. Mark Taper Foundation. The grant will go directly toward VFC's work to transform the lives of abused and neglected children by providing them with volunteer Court Appoint Special Advocates (CASAs). With this award, VFC will be able to improve the lives of 200 foster children. CASA volunteers fill a much needed role in the lives of foster youth by advocating for them in court, in school and in the community.
Monarch School will celebrate 30 years of serving San Diego's homeless youth on April 27. "Building Bright Futures" is being sponsored by Sycuan, Bumble Bee Seafood, Homestreet Bank, Jack in the Box Foundation, San Diego Padres and University of San Diego. The event is expected to net $350,000 for programming needs.
The 21st Annual Meet the Chefs is being held on April 23 at the Hilton San Diego Del Mar. Proceeds will benefit Casa de Amparo to help heal children suffering from abuse or neglect. This year's participating restaurants include Americana Restaurant, coastalKITCHEN at the Hilton San Diego/Del Mar, Jake's Del Mar, Pamplemousse Grille and Red Tracton's.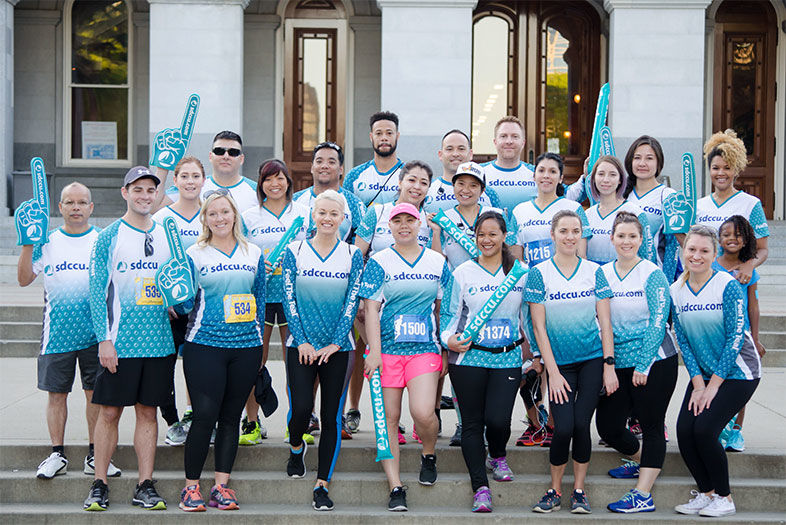 7th Annual SACTOWN Ten-Mile Run
San Diego County Credit Union sponsored the 7th Annual SACTOWN Ten-Mile Run to benefit the Children's Miracle Network Hospitals. Locally, proceeds benefit Rady Children's Hospital and CHOC Children's. On April 2, 21 employees from San Diego traveled to Sacramento to run in this year's ten-mile race which started and ended at the California State Capitol.
---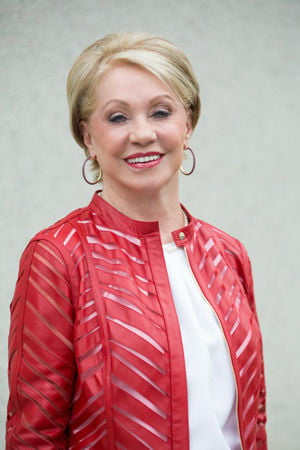 Joyce Glazer
Please send news items to Joyce Glazer at [email protected].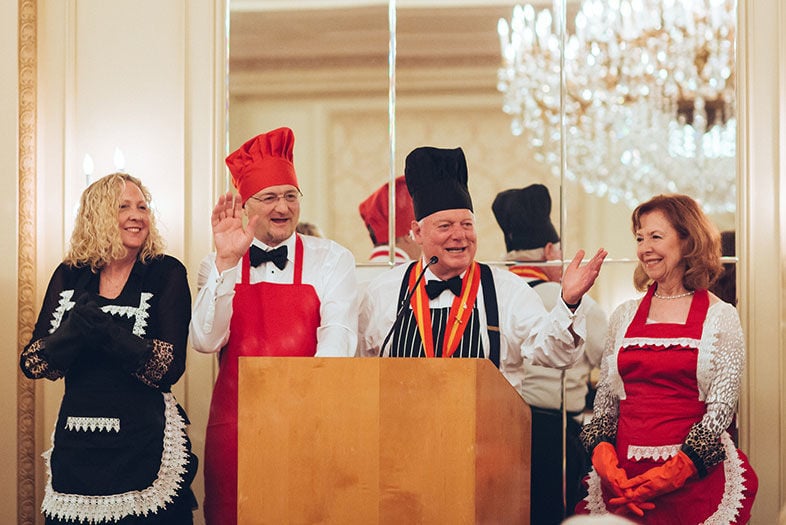 La Jolla Music Society's WinterFest