MEDIA ADVISORY – AUGUST 1, 2014
San Diego Magazine to host the Best of San Diego Party August 22
WHEN: August 22, 2014, 6:30 – 9:30 p.m.
WHERE: NTC Venues at Liberty Station, Point Loma
WHAT: It's the most anticipated bash of the year. San Diego Magazine will host the annual Best of San Diego Party on Friday, August 22. It's the only event where you can sample San Diego's best restaurants, breweries, wineries and spirit companies all in one place. Guests can sip and sample their way through the party as tickets include unlimited tastings. Live music, DJs, unexpected entertainment and a dance floor will cap off an unforgettable evening. The party stems from the annual Best of San Diego issue, published by San Diego Magazine every August.
WHO: More than 56 participating restaurants, breweries, wineries and spirit companies will serve tastings to a crowd of 2,000 guests.
Restaurants, breweries, etc. include:
Bencotto | Bernardo Winery | Better Buzz Coffee | Big Front Door | Bijou French Bistro | Bon Affair | Booze Brothers Brewery Co. | Bread & Cie. Bakery/ Café | Brian's 24 | Buona Forchetta | Café Chloe | Chuao Chocolatier | Cowboy Star | Cusp Dining & Drinks | Don Julio | Donut Bar | Edible Arrangements | Firestone Walker Brewing Company | Fully Loaded Micro Juicery | George's at the Cove | Grant Grill | Green Flash Brewing Co. | Jsix | Karl Strauss Brewing Company | Kind Health Snacks | La Salsa Chilena, Inc. | Lucha Libre Taco Shop | Malibu Rum | Monello | Monte de Oro Winery | Nothing Bundt Cakes | Old Venice Restaurant | Pizza Port Brewing Co. | Puesto Mexican Street Food | Romesco Mex Med | Royal India | Rubicon Deli | Rubio's | Searsucker | Seven Grand Whiskey Bar | Smirnoff | Solar Rain Watery | Solare Ristorante | St.Petersburg Vodka | Stehly Farms Market | Stella Artois | Supernatural Sandwiches | The Fat Cat Beer Company, LLC | The Kebab Shop | The Patio Restaurant Group | The Swell Café | Twisted Manzanita Ales Twisted Manzanita Spirits | Vinavanti Winery | Viva Pops | Whisknladle Hospitality | White Labs
MORE: Read more about the Best of San Diego Party here: http://sdmag.us/bestof2014
MEDIA CONTACT: Jennifer Rea, Marketing Director, [email protected] or 619.744.0523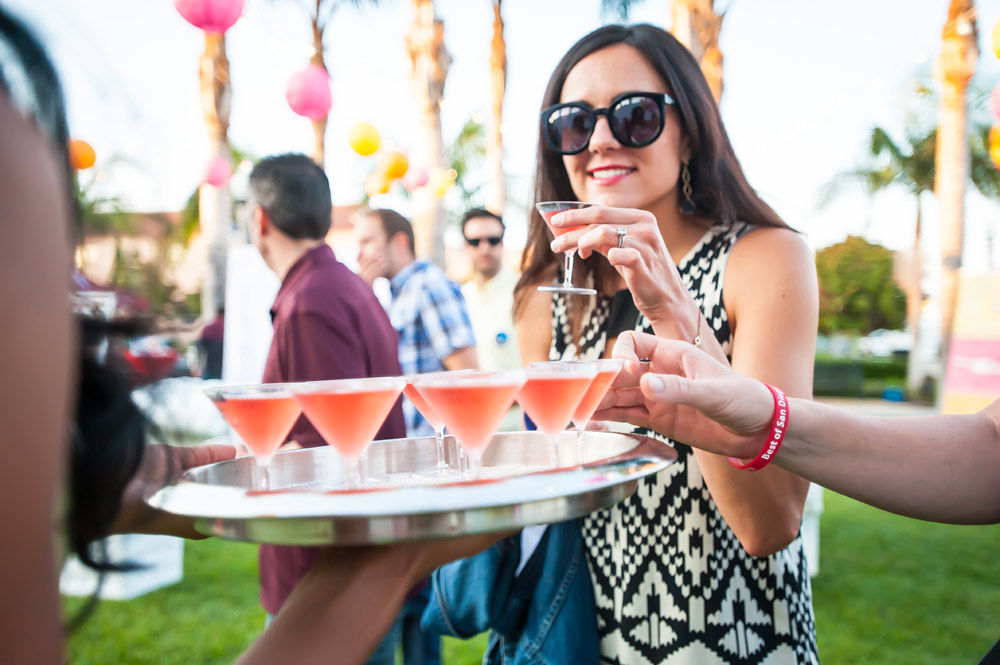 E3 Photography
ABOUT SAN DIEGO MAGAZINE:
San Diego Magazine, the city's leading lifestyle publication with an award-winning history, gives readers the insider information they need to experience the city to the fullest – the best in food, fashion, culture, business and people. For more information please visit sandiegomagazine.com, or follow us on social media: twitter.com/sandiegomag, instagram.com/sandiegomag, pinterest.com/sandiegomag, facebook.com/sandiegomagazine.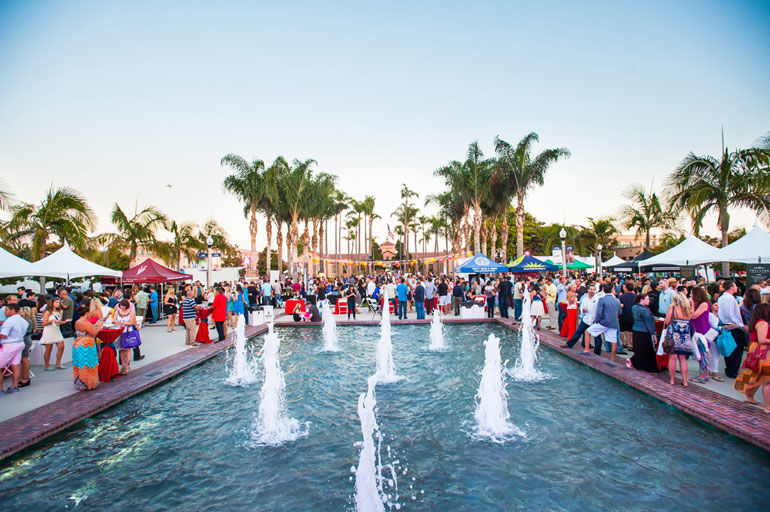 E3 Photography